News
>
Celebrity Gossip
February 04, 2008 06:36:53 GMT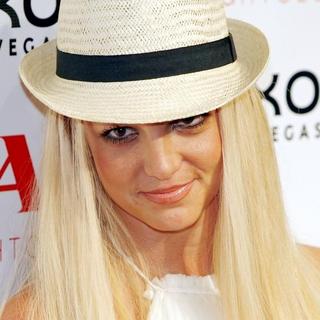 Was initially committed to the UCLA Medical Center's psychiatric ward for mental evaluation Thursday, January 31 and scheduled to be released from the hospital on Sunday, February 3, in fact was required to stay hospitalized at UCLA Medical Center for another 14 days.

Cited a section in the state law that allows patients to be retained for medical treatment if they are found to be gravely disabled or a danger to themselves or others, doctors and a medical officer at the UCLA decided on Saturday, February 2 to keep Britney hospitalized for an additional 14 days, it has been confirmed.

News
>
Movie News
February 04, 2008 06:26:06 GMT

Expected to stand out at the Spanish awards equivalent to Academy Awards, "" lost two prestigious titles to understated femme drama "Solitary Fragments" which is originally entitled "La soledad". On Sunday, February 3, the Guillermo del Toro produced-horror mystery successfully nailed seven kudos at the 22nd Spanish Academy Goya Awards, but has to give up Best Picture and Best Director prizes to the Jaime Rosales directed-film.

Despite the unexpected lost, the Picturehouse Entertainment's movie starring , Fernando Cayo and Geraldine Chaplin was still honored with Best Original Screenplay for Sergio Sanchez, and Best New Director for Juan Antonio Bayona. For the New Director prize, Bayona beat out Felix Viscarret for "Under the Stars", Tom Fernandez for "Suso's Tower" and David and Tristan Ulloa for "Pudor". Aside from the two awards, the film won five other honors, including Best Sound, Best Visual Effects and Best Art Direction.

News
>
Celebrity Gossip
February 04, 2008 04:50:07 GMT

Family and celebrity friends of attended the late actor's memorial service on the lot of Sony studios in Los Angeles Saturday, February 2.

The mega-stars who gathered for Heath's second L.A. service among others were , talk show host , , , who once starred together with Heath's former fiancee in the TV series "Dawson Creek", Heath's "" co-star , and director Todd Haynes who directed Heath in film "" (2007).

News
>
Music News
February 04, 2008 04:45:36 GMT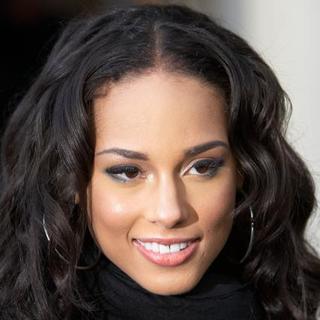 With her album "" still flying high on the chart, mapped out a tour plan to support the album. The R'n'B singer will be out and about at North American arenas this Spring and Summer and is scheduled to take other parts of the world after that.

Currently 30 dates have been laid for the "As I Am" tour with the first being on April 19 in Hampton, V.A. The tour will also take her to Canada up till June 18 when she will wrap things up at New York City's Madison Square Garden.

News
>
Movie News
February 04, 2008 04:38:34 GMT

Opening only in 683 venues on a normally slow sales on Super Bowl weekend, Disney's "Hannah Montana and Miley Cyrus: Best of Both Worlds Concert" proved to be the tweens magnet as it claimed the number one spot of the North American three-day weekend box office. And along the way, it managed to also break the box office record.

According to studio estimation on Sunday, February 3, the 3-D film chronicling ' recent tour has become the biggest selling film to debut over the Super Bowl weekend as it pulled in $31.1 million. The concert film has outpassed Simon West's "", the previous Super Bowl record holder. Over the same weekend two years ago, the horror thriller starring successfully opened with $21.6 million earning. The film featuring Cyrus on her concert also tackled down the previous record of the best Super Bowl weekend gross held by "Titanic" which earned $25.2 million in its sixth weekend in 1996.

News
>
Music News
February 04, 2008 04:18:09 GMT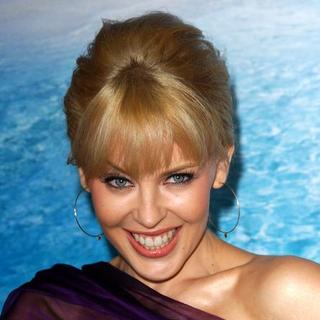 U.K. televisions will not air 's video of "Wow" unless it is edited again. The music video has been axed by U.K. watchdogs because it did not meet the standard viewing guidelines.

which uses vibrant color, is considered too flashy with its strobe lighting effects. The video was initially set for premiere on Channel 4 on Wednesday, January 30 but regulator OFCOM has asked it to be re-edited.

News
>
Celebrity Gossip
February 04, 2008 03:56:22 GMT

Dropped out of school at age fifteen in order to pursue a career in music, who's a nowadays famous singer is set to star in a new cartoon aimed at encouraging people to return to education.

The cartoon, a 10-minutes film, is a promotional short for Unionlearn, the Trades Union Congress (TUC)'s learning and skills organization which aim is to tackle the U.K.'s young skills crisis and inspire people to take more training courses.

News
>
Music News
February 04, 2008 03:55:10 GMT

is all behind 's back should she comes back from her battle against drugs to the recording booth. The Lebanese singer said he would love to collaborate with Winehouse in a Jewish album to prove that people from feuding nations of Lebanon and Israel can actually got together peacefully.

"I heard Amy will be recording an album of Jewish music once she gets well and I'd like to make a contribution to it," Mika said. "I really like her music. Think about this - me, a part-Lebanese artist working on a Jewish album - I think that's a nice statement. I'd like to make a statement some day."

News
>
Music News
February 04, 2008 03:31:40 GMT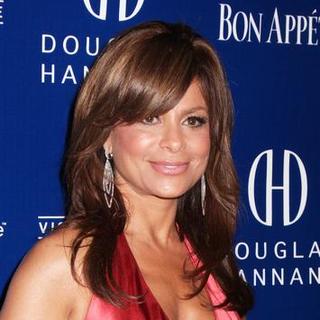 who has not released any album since the 1995 "" revealed that a plane crash had caused her to abandon her singing career. The singer who was caught in an emergency plane landing in 1992, admitted that she intentionally disappeared to treat her injuries.

"I had four plates and fourteen cervical spinal surgeries," she said at the pre-match entertainment for Super Bowl XLII. "It all happened during the time that I disappeared and no one knew where I went. For five and a half years, I went through paralysis, the worst experience, and then I came back on 'American Idol,' that was my first time back out there."

News
>
Celebrity Gossip
February 04, 2008 03:25:22 GMT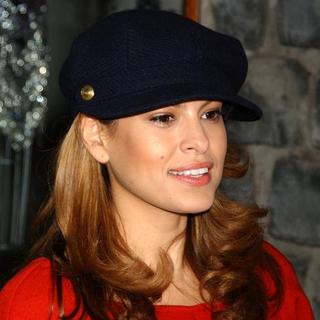 has just secured a new contract despite the fact that she's still tackling some "personal issues". The actress has just been named as the new face of Calvin Klein for the brand's Fall 2008 perfume advertising campaign.

In an announcement about Eva's recruitment as their latest model, following in the footsteps of and among others, Tom Murray of Calvin Klein Inc commented, "Eva exudes an effortless and unpretentious sensuality, which is perfectly in line with the Calvin Klein brand DNA."

News
>
Music News
February 04, 2008 03:04:39 GMT
Coming with the shocking news that have , is a confession from member who said that she is partly to be blamed for the split of the newly-reunited band. Adams felt that singing is no longer her world, but fashion is.

To News of the World, the Posh Spice explained, "The reason I decided to do the tour was to show my kids that mummy was a pop star once. I've been thinking about this for a long time. I'm not in the music industry any more. I'm in the fashion industry."

News
>
Celebrity Gossip
February 04, 2008 02:54:56 GMT
made herself a missus. The American Idol alum got married to her boyfriend Nick Cokas on Saturday, February 2 in Beverly Hills.

Confirmed the good news to People, McPhee's representative Justin Gray Stone, revealed the singer and Nick exchanged vows in a late afternoon ceremony at Beverly Hills Presbyterian Church.

News
>
Celebrity Gossip
February 04, 2008 02:29:54 GMT

has split from boyfriend Ed Simons.

The British singer reportedly has been dumped by musician, leaving her very heart broken. While there has yet any confirmation from Lily's people, a friend of her was quoted as saying "Lily is really upset things haven't worked out for her and Ed."

News
>
Music News
February 04, 2008 02:25:26 GMT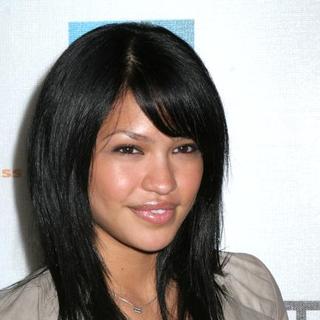 With the premiere date of "" movie coming nearer, a music video from one of the soundtracks of the movie has been outed. The -sung single "Is It You?" is made the first one.

The video opens with producer playing the piano before Cassie begins singing. "Is It You?" is one of the songs in the 16-tracks CD that has not appeared in an album. Rumor has it that it would be included in Cassie's sophomore set, tentatively titled "Internity", which will be released later this year.

News
>
Celebrity Gossip
February 04, 2008 01:58:39 GMT

In an attempt to put to rest the false persistent rumors that claim their marriage is on the rocks, and her husband Guy Ritchie are planning to renew their wedding vows.

The power couple reportedly are planning to hold a private summer ceremony at their Wiltshire home to show the world that their marriage is okay despite rumors to the contrary following their adoption of Malawian son David Banda.