News
>
Movie News
December 06, 2007 02:31:15 GMT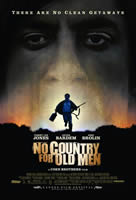 Though the awards haven't been officially given out to the Coen brothers, "" has every right for celebration as the adaptation movie has been announced as the 2007 National Board of Review award winner for 2007 Best Film on Wednesday, December 5. Aside from snagging the Best Film prize, the crime thriller movie also managed to win the Best Ensemble Cast as well as the Best Adapted Screenplay.

Praising the winning picture, the president of the board, Annie Schulhof, explained why the board choose to give the awards to 'No Country'. She stated, " 'No Country for Old Men' is a brilliant convergence of extraordinary directing, a masterful screenplay and incredible ensemble performances."

News
>
Music News
December 06, 2007 02:24:28 GMT
is talking 'fast' when he worked on his third solo album. The member of has released the music video for his first single off the new album, 'H.N.I.C. 2' which will be released in 2008 via Koch Records.

If noticed from the title, this would be the second part of his debut album '' (Head Nigga In Charge). As reported on AllHipHop.com, Prodigy said during J.A.M. Awards late last month that it would be dropped in February 2008. The first single is 'ABC's'.

News
>
Celebrity Gossip
December 06, 2007 01:49:18 GMT
surrendered herself to the LAPD Wednesday afternoon December 5th to be formally booked for her March DUI charges.

The former "Dancing With the Stars" competitor was ordered Monday December 2nd to get herself booked by December 11th, due to her DUI arrest back in March, otherwise a warrant will be issued for her arrest.

News
>
Music News
December 05, 2007 10:01:13 GMT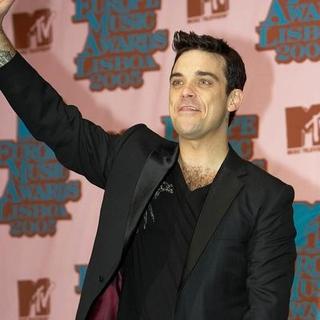 , and the music act that to release an album this year, , are among many people in music industry to prevent scalpers from re-selling concert tickets in higher price.

This campaign would be the starting movement of banning fans who re-sell tickets on websites that have caused the revenue to reach an estimated 200 million pounds from re-sale only.

News
>
Movie News
December 05, 2007 09:59:52 GMT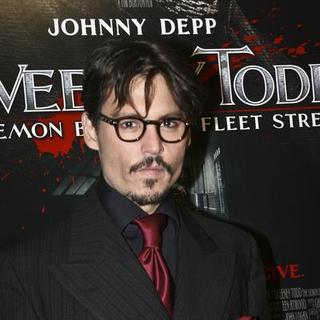 Picking an early date to exclusively screen "", DreamWorks SKG and Warner Bros. Pictures held a starry premiere for the musical thriller Monday, December 3, 2007 at Ziegfeld Theater in New York City.

Spotlight obviously was directed to the movie's cast members who cheerfully walked their way down the red carpet prior to the screening. Besides leading star , the pack included , , Laura Michelle Kelly, and newcomer Jayne Wisener, who plays Johanna, the only daughter of the titular serial killer.

News
>
Movie News
December 05, 2007 09:12:15 GMT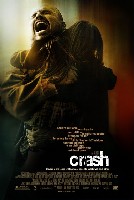 Two producers of Academy Award-winning picture "" Paul Haggis and Robert Moresco have placed a lawsuit against the studio financing the flick, Bob Yari Productions, stating they are owed more than $4.7 million in profit from the movie distribution.

As reported by Variety, the legal papers, filed last week in L.A. Superior Court, pointed out that both Haggis and Moresco had entered into a series of agreements under which they were entitled to receive a three-tiered contingent compensation depending on the picture's financial success. In the film, Haggis also served as the writer and director with Moresco having a screenplay credit as well.

News
>
Celebrity Gossip
December 05, 2007 09:11:08 GMT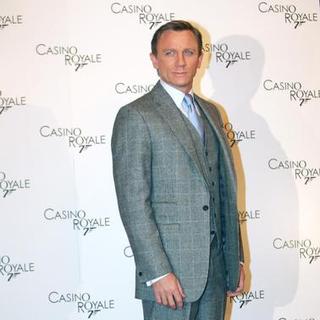 , best known as the sixth actor to portray secret agent James Bond in the official film series from EON Productions, is going to bare his flesh for the next installment of Bond film.

Craig, who's signed on to star in the highly anticipated "Bond 22," insists it's only fair he appears naked when he reprises his role because Bond girls are always expected to strip off.

News
>
Celebrity Gossip
December 05, 2007 08:54:49 GMT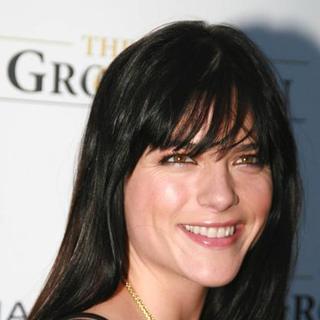 Men's favorite is back on the market. The actress is single again and free to date following her split from actor boyfriend Matthew Felker "a while ago."

Blair, best known for portraying the role of Cecile Caldwell in "Cruel Intentions" (1999), began dating Felker in February. She had her divorce to former husband, musician Ahmet Zappa, finalized November last year.

News
>
Music News
December 05, 2007 08:54:48 GMT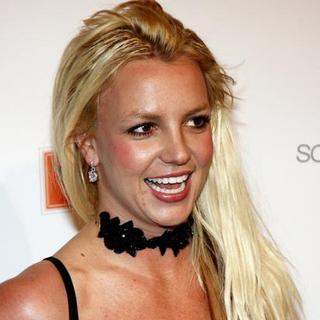 ' music video for 'Piece of Me' almost didn't make it when she arrived late at the set last Tuesday (November 27). The pop star arrived at Los Angeles' Social club well off the schedule and almost lost the chance to newcomer Samantha Jade.

Spears and Jade's label, Jive Records, was finding ways to cover up the expenses that may cost them a leg should Spears didn't show up at the venue. Jade was brought up as Plan B so that the production didn't go to waste.

News
>
Movie News
December 05, 2007 08:49:41 GMT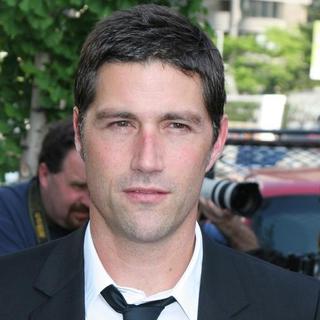 An initial featurette for the upcoming "" that was already shown on "Entertainment Tonight" has now made its way online, giving a peek on the making of the movie, a live-action adaptation of Tatsuo Yoshida's classic 1960s animated series.

Major part of the clip displays the interview with star who plays Racer X, the one-time rival of the titular character. There are also some shots on the actor in several green-screen scenes which includes Racer X's infamous Shooting Star race car as well as a glimpse of South Korean star aka Jung Ji Hoon in his role as Taejo Togokhan.

News
>
Celebrity Gossip
December 05, 2007 08:35:58 GMT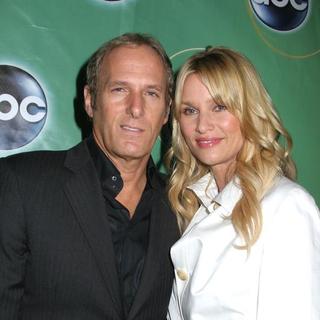 has put the brake on reports stating that his fiancee is pregnant and has confirmed they are more focused on planning their wedding than starting a family.

Rumors on Sheridan's pregnancy sparked early last month, inspired by the fact that the actress has started asking "Desperate Housewives" co-stars, , and all about motherhood and pregnancy.

News
>
Music News
December 05, 2007 08:29:10 GMT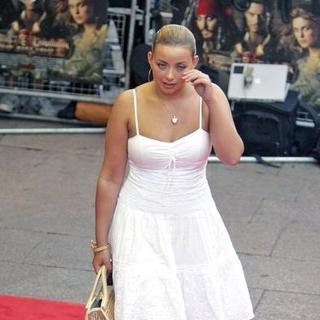 A new U.K. reality TV show, developed by composer Andrew Lloyd Webber, has put to be the host. This would be her first job after delivering her baby daughter on September 20 this year.

The classic singer will co-host the not-yet named show with 'Doctor Who' star , Sunday Mirror reported. Both of them will search for talented choirs all across the nation. Air date and network station are yet to be determined.

News
>
Movie News
December 05, 2007 07:47:38 GMT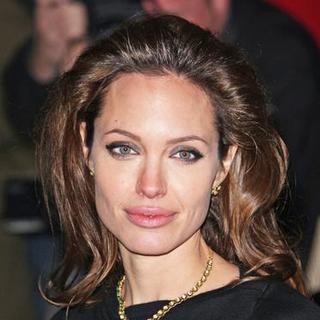 Apparently it does not take long for to make her way back into action genre after "." Variety has learned that the striking actress will have a spy action thriller as her next starring vehicle, set under Paramount Pictures banner.

Project will be inspired from the true story of intelligence operative Kathi Lynn Austin in dealing with arms trafficking and terrorism. She is noted to have undertaken field missions in Africa, Europe, Southeast Asia, also Central America and most recently worked on contract for the U.N. Security Council.

News
>
Music News
December 05, 2007 07:28:06 GMT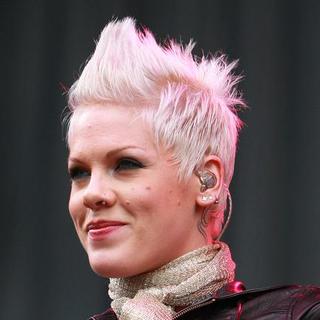 is potentially facing a lawsuit set by a musician who worked in her 2001 album ''. The musician, identified as Kyle Jones aka Scratch, claimed that Pink never paid him for a credit in the song 'Respect'.

The case became a copyright infringement when the track appeared in the album with Scratch being named in the featured guest slot but never received finalized payment especially after the song was also included in Pink's DVD release, 'Live in Europe'.

News
>
Celebrity Gossip
December 05, 2007 07:16:16 GMT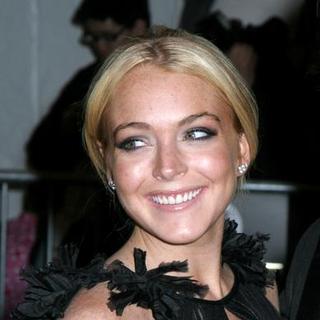 Could it be true that dumped her not so famous boyfriend Riley Giles to be with movie hunk ? That's what Aussie magazine New Weekly reported.

The magazine is spreading the word that LiLo is in fact dating Ledger. She's claimed to have dumped Giles after meeting the "Batman" actor in a New York club over Thanksgiving. It was also reported that LiLo and Ledger enjoyed a series of late-night sex sessions in New York when they hooked up over Thanksgiving weekend.