News
>
Celebrity Gossip
April 05, 2008 06:49:10 GMT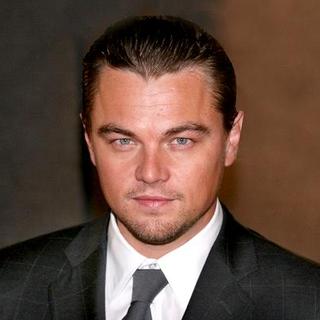 Being an active campaigner for a green world, gets serious with his environmental care as the 33-year-old actor reportedly has just bought an eco-friendly apartment. The apartment is a luxurious building called Riverhouse which is located in New York City. The purchase of the apartment was confirmed by Christoper Daily, the president of Sheldrake Organization, the building developer, on Friday, April 4.

The apartment features are definitely eco-friendly as the 264-unit condominium glass tower has a 24-hour fresh filtered air system, low emission paints, an overview looks of the Hudson river, a water treatment facility and rotating solar panels. Besides, it also has other common features for an apartment, such as an indoor 50-foot lap pool, media cafe, fitness center and landscaped terrace but it also has another special feature, a dog spa.

News
>
Music News
April 05, 2008 06:26:19 GMT

Actress has revealed the first picture of her as a singer. A cover art of her debut album "" has been outed, showing her literally laying her head on a branch of tree covered with leaves and closing her eyes.

According to sources, the cover was shot in Louisiana where they record the CD and was snapped by photographer Brea Souders. Another promotional picture where she is shown in full body on the tree has been leaked earlier last month.

News
>
Celebrity Gossip
April 05, 2008 06:12:13 GMT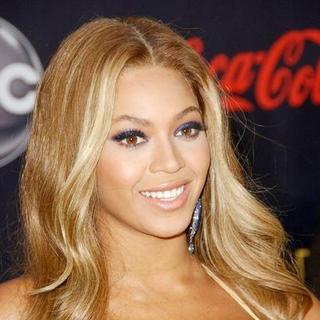 The wedding is on, it has been claimed. and have tied the knot Friday, April 4 in New York.

There has yet official confirmation issued by the newlyweds themselves and their people. A source close to the couple, nevertheless, has confirmed to People the wedding "happened earlier this evening. Jay wanted it to be a really private affair-close friends and family."

News
>
Movie News
April 05, 2008 05:09:35 GMT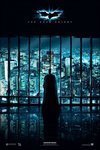 As Warner Bros. Pictures released their , a new official detail on the highly anticipated superhero flick "" has been unveiled. According to IESB, the studio have brought out a new synopsis to the Christopher Nolan-directed film.

In the article by IESB, it can be seen that the new plot details revealed is much simpler than the previous one. However, it also reveals the possibility of Batman going to the other side of justice. The synopsis read, "'The Dark Knight' reunites director Christopher Nolan with star , who returns to continue Batman's war on crime."

News
>
Music News
April 05, 2008 04:54:07 GMT
The official line-up for this year's Lollapalooza Festival will be announced on Monday, March 7 via but outside sources leaked out some names that will grace the stage. Among those who are tapped as the main attractions this year include , , and .

This year, the music event will take place at Chicago's Grant Park over a three-day course weekend starting from August 1. A report on Chicago Sun-Times also cited an industry insider confirming the appearances of , , , Battles, Stephen Malkmus, , , , and Mates of State.

News
>
Celebrity Gossip
April 05, 2008 04:40:20 GMT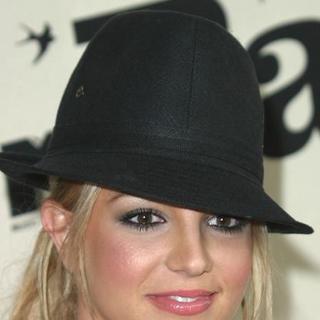 It appears that is attempting to take her sober life into a higher level. While talk is heating up on the possibility of her making a return to CBS' "How I Met Your Mother," it is also reported that she as well is set to launch her own line of children's clothing.

Set the record straight on question whether Britney will make another appearance on "How I Met Your Mother," the sitcom's executive producer Carter Bays told the Associated Press Thursday, April 3 that the pop star is always welcomed for another cameo in the series. "We always said, 'You know, if her character pops, we'll bring her back,'" Carter said. "I thought she was great. I was very proud of that episode."

News
>
Movie News
April 05, 2008 04:23:17 GMT
Following earlier reports claiming that renowned actor has been attached to star in "", it is now reported that the screening rights of the film project have been obtained by MGM. According to Variety, the studio have beaten out stiff competitions from others, including Universal Pictures.

A report coming from Hollywood Reporter stated that the confirmation about the securing of the deal by the studio reportedly came on Friday, April 4. MGM have also been said to win the deal along with Relativity Media. Thus, the two will be financing the project equally. Allegedly, the studio have to hand out an estimated $3 million for the book deal only with an additional of $2 million for the film's screenwriters Michael Brandt and Derek Haas.

News
>
Music News
April 05, 2008 04:21:58 GMT

Another YouTube success story, is set to release her debut album called "" via Hollywood Records on Tuesday, April 8. The singer who is half Japanese and half Irish-American will also include in the set, her acoustic cover of 's "Umbrella" that got her into popularity at the first place.

"Marie is such a gifted singer and songwriter and we couldn't be more exciting about her upcoming album," said Bob Cavallo, CEO Hollywood Records. "She connects with her songs and her audience on such a deeply personal level and this album reflects it."

News
>
Movie News
April 05, 2008 03:52:29 GMT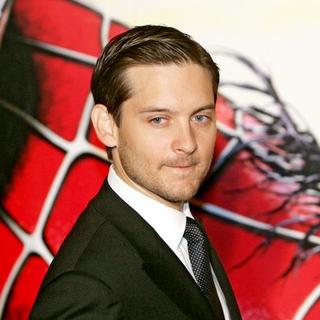 , the star of the superhero feature series "", is more likely to attain a major part in the new feature film project by Endgame Entertainment entitled "Hungry Rabbit Jumps". According to Variety, the 32-year-old actor has been eyeing the film's lead role and has also joined the project as one of the producers.

The "" star will be working with Endgame's James Stern and Gordonstreet Pictures' Ram Bergman in producing the film that has been described as dark and dramatic thriller. Meanwhile, on the casting reports, details about the character Maguire puts his interest in has yet to be revealed since the plot has been kept secret so far.

News
>
Celebrity Gossip
April 05, 2008 03:43:34 GMT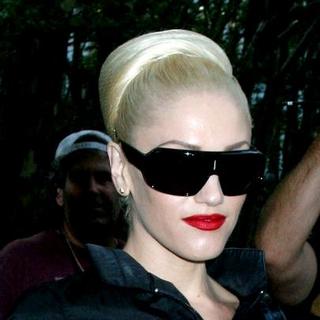 is adapting her Harajuku obsession once again for her next project, a line of five different scents that come in doll bottles, each representing her and one of her four backup Harajuku dancers. The unique fragrances, for which the music mogul and fashion designer works with Coty, are expected to be launched September later this year.

For the The Harajuku Lovers scents, Gwen created dolls based on herself and her four real-life backup singers, Love, Angel, Music and Baby - and turned them into scent bottles. The colorful doll-shaped bottles will even look like her crew, it has been claimed.

News
>
Music News
April 05, 2008 03:37:36 GMT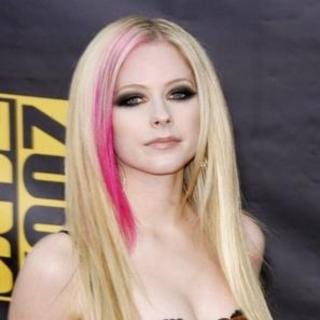 has released the title track of her 2007 album "" as the fourth and final single from the set. A music video of it has been premiered on MTV TRL Italy on April 4.

The clip is directed by the renown Wayne Isham (, ), showing two sides of Avril. One when she was still punk rock girl singing with her band and the other, a more girlish figure where she is dressed in pink miniskirt and does pom pom with her Team Avril. Her brother Matthew makes a cameo in the clip.

News
>
Movie News
April 05, 2008 03:23:23 GMT

As Miramax Films launched the of its latest drama thriller "", the brand new teaser trailer of the film starring has come out in the interwebs. The creepy video footage lasts up to one and a half minutes.

Started with the sound of a beeping digital alarm clock, the teaser continues with the shot of Moore and 's characters in their shared bed. The footage then follows the couple as they are preparing their day. But, their day soon turns to the worse as Ruffalo's character finds out that he is losing his sight. As the story is progressing, it can be seen that the blindness has become an unexplained epidemic and the once-populated city becomes a ghost town.

News
>
Music News
April 05, 2008 03:16:16 GMT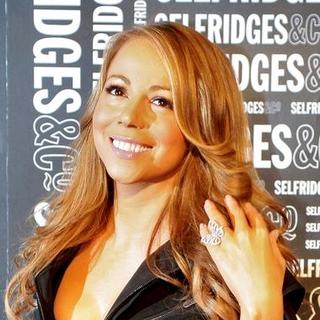 is holding a competition for her artistic fans out there. The diva who will soon release her new album "", wants those who have the guts to design an album cover based on the title of the album. Entries and winning design, however, will not be the final album cover that will be used.

Contestants can upload their final designs via Slide widget and e-mail it to mariahcareycover@gmail.com. Those who got through will get their designs displayed on Mariah's where people will get to vote for the best design. The first winner will be entitled to 2 tickets to Mariah's performance, the singer's new fragrance M by Mariah Carey, a signed CD from Mariah plus having their design molded into poster with with their name credited and Mariah's signature. Five runner-ups will receive almost similar prizes, only minus the two concert tickets.

News
>
Celebrity Gossip
April 05, 2008 03:15:15 GMT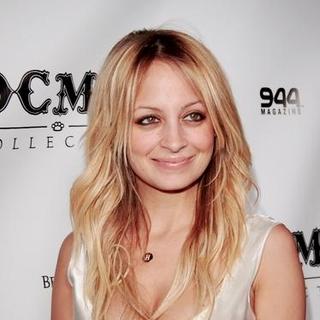 What is it about that's so hot? It's about her wedding details. Online reports are abuzz that the socialite and her boyfriend Joel Madden are planning to rush down the aisle.

OK! Magazine spoke to a friend of the couple who confirmed that wedding plans are already in the works, saying "I can't give too much away, but I can say is that it will be this summer." It appears that the wedding will be an elegant affair, the friend confirmed, adding that Nicole and Joel have already hired a celebrity wedding planner.

News
>
Music News
April 05, 2008 02:44:56 GMT

, 's appearance on NBC's "Today" show yesterday (April 4) was to announce a reunion. The boyband who made it big in the late '80s officially launched their reunion along with the announcement of gigs and a new album. They have also confirmed that the 'Kids' moniker won't be changed although they are reaching their 30s.

In relatively the same time, their was also launched revealing details of their reunion, concert dates as well as blogs entry from the members. Joey McIntyre wrote, "One fueling the other - The love for each other and the love for the game. 5 players never forgetting where they came from but knowing they could go all the way to the top. Nothings changed; every thing's changed. Long live The Block!"