News
>
Music News
April 25, 2008 08:03:57 GMT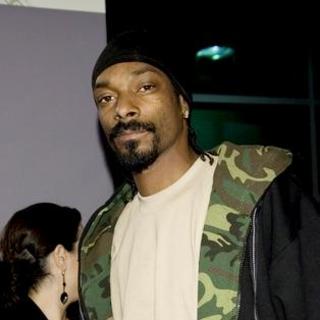 Still having lots of projects to be finished doesn't stop from adding another one to his list. The controversial rapper has signed a deal with Extreme Music to become the executive producer for a multi-CD series of gangsta music titled the "G-Series".

The G-Series will feature Snoop's music that is set to be used in film, TV series and commercials ads connected with the company. Meanwhile, Extreme Music's CEO, Russell Emanuel, revealed the reason his company picked Snoop saying, "When we decided to produce an urban series, we wanted it to be not only major league but also 'G,' with Snoop holding the reins." The rapper himself expressed his excitement to be working with the company as quoted saying, "I'm excited to get in the lab and cook up some heat."

News
>
Celebrity Gossip
April 25, 2008 07:50:23 GMT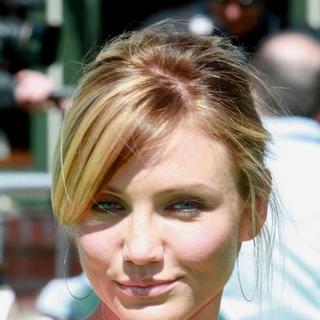 Much contrary to recent reports, is not hospitalized. Representatives for the actress have denied she's hospitalized with stress following her father's death last week.

On Wednesday, April 23 reports surfaced that Cammy was under medical attention with stress following her father's death of pneumonia on April 15. , who's in the same scene with Cammy in the comedy-romance "", was the first to broke the hospitalization issue during the film's premiere Monday night, April 21 in London, U.K.

News
>
Movie News
April 25, 2008 07:24:14 GMT

Though for quite sometime the sequel to the blockbuster "" film, "Superman: The Man of Steel", seems to be going no further than a mere plan, recent report brings good news to Superman's fans. Allegedly, the superhero film that will once again be handled by notable sci-fi helmer Bryan Singer will have early 2009 production.

The possible start date of production has been suggested by "Superman Returns" star, as he sat down with to talk about his latest film "Lie to Me", which will have its premiere at the Newport Beach Film Festival on April 26, 2006. On the less than 15-minutes interview, the former fashion model stated, "I trust that we'll be shooting Man of Steel early next year."

News
>
Movie News
April 25, 2008 06:35:30 GMT
Though rumors circulating around "" have come even further by sparking speculation that was negotiating for a role in it, a recent comment from the depicter of Dr. Evil's son, , suggested that the fourth installment hasn't even been considered to be brought to the big screen. Talking to MTV News, the actor revealed that the rumors hold no truth.

Still, Green didn't completely shut down the possibility of developing the fourth comedy film. "I'll tell you what," clarified the 34-year-old "" star. "If a script for 'Austin Powers 4' gets written and then it gets greenlit by whatever version of New Line is still making movies, and everybody agrees to do it, then we'll have something to talk about. But at this point, 'Austin Powers 4' is nothing more than something talked about off-handedly during the 'Shrek' press."

News
>
Music News
April 25, 2008 06:31:35 GMT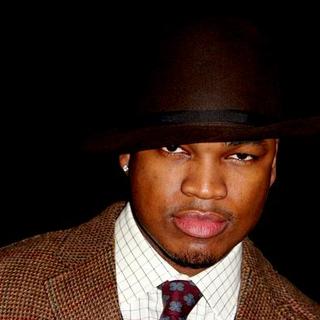 Already had the experience of performing in TV series and movies, is set for another on-screen appearance. Only this time it will be in a soap opera titled "All My Children".

The singer's appearance on the series will simply be a guest star to perform his songs "Closer" and " Stop This World" during a wedding scene on the soap opera. The singer's cameo performance on the ABC's series can bee seen on May 21 and May 22. Before appearing at "All My Children", Ne-Yo has also appeared in some movies, one of them was "" in 2007.

News
>
Movie News
April 25, 2008 05:08:10 GMT

Celebrating the accuracy of film industry in portraying the use and addiction of drug, alcohol and tobacco, Entertainment Industries Council hailed Universal Pictures' drama "" as the feature film in the category of wide release. The tidbit starring , and was given the honor at the awards gala held at the Beverly Hills Hotel on Thursday, April 24, night.

Despite besting over 's "" in the category, the Garry Marshall's movie couldn't bring more kudo as Huffman's performance was shunned out by 's in his brother's directorial debut film. The younger Affleck won Best Performance beating out also for "", for "" and for "".

News
>
Celebrity Gossip
April 25, 2008 05:07:57 GMT

This year Prism Awards, which is the 12th, was held Thursday night, April 24 at the Beverly Hills Hotel. The awards event, which was staged by the nonprofit Entertainment Industries Council in collaboration with the Substance Abuse and Mental Health Services Administration and the FX network, saw ABC's hit medical drama "Grey's Anatomy" winning the awards for Drama Episode and Performance in a Drama Series Episode for its star Ben Vereen.

Also nabbed two nods was ABC's another TV series "Brothers & Sisters" whose stars and took away the Performance in a Drama Series Multi-Episode Story Line Awards. Fox's animated sitcom "The Simpsons" was the other award winner, thanks to its episode titled "Crook and Ladder" which won the Comedy Series Episode Award.

News
>
Music News
April 25, 2008 04:51:52 GMT

It was reported that 's new album "L.A.X" was about to be pushed by to avoid the same release date with 's new album. Now it turned out that not just Game's album which is being pushed back but the Unit's "Terminate on Sight" will also face the same thing.

Both artists' label Interscope has decided to hold back the release date for the albums "L.A.X" is now scheduled for release on July 8, while "Terminate on Sight" will hit the stores on July 1. Game has confirmed the new release date for his upcoming album saying, "I will drop my album on July 8 in order to clean up the mess 50 made with his new release on July 1. I thank all my fans for their support on the new single 'Pain' featuring ."

News
>
Celebrity Gossip
April 25, 2008 04:34:56 GMT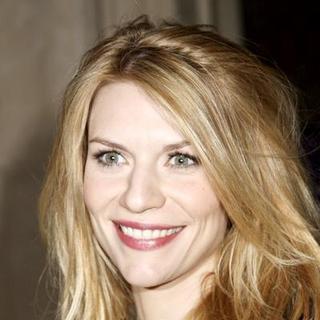 Is having a famous name in the entertainment industry, which is supported by a beautiful face, has agreed to lend her helping hands to help promote Gucci's fine jewelry. The movie star has been signed on by the top brand to be the new face for its fine jewelry ad campaign which is slated to roll out this fall.

Gucci creative director Frida Giannini explained Danes' choosing as their celebrity model, saying "She is very natural, fresh and has a carefree attitude that is reflected in the roles she has chosen. Claire's sensual, confident beauty and her passionate, independent and strong character embodies today's Gucci woman." Danes herself admitted to feel "honored to be working with Gucci on their jewelry campaign," adding that "[Creative director Frida Giannini] is a very inspiring and creative woman. Her vision is extraordinary and I am excited to be a part of it."

News
>
Movie News
April 25, 2008 03:57:08 GMT

Counting down to its theatrical debut on May 2, the much awaited action film "" celebrated its premiere in the U.K. on Thursday, April 24 at the Odeon in Leicester Square, London. The special opening saw some of the film's stars, , and grazing the red carpet.

Aside from those star, director Jon Favreau has also made an appearance at the special event which is part of the around the world promotional tour for the film. Commenting about the tour, the helmer stated, "It's great - I've been from Mexico City all the way to Australia, Korea and to Paris, Rome and now I'm in London." On the chance to premiere the film in London, Paltrow also expresses her excitement stating, "It's great to be here, it's very exciting to see everyone turn up and it's nice to be in a place that I call home."

News
>
Music News
April 25, 2008 03:42:03 GMT

Since starting his musical career in 1999 until 2008, never really managed to get his single reaching the #1 spot in the music chart. Now his luck seems to get its turn as the rapper's latest song "Lollipop" takes the #1 spot on the Billboard Hot 100 chart. The new single is taken from his upcoming album "The Carter III" set to be released on June 10, 2008.

Besides getting busy with his new single's promotion, Wayne will also be joining and other artists to perform at the Summer Jam 2008 to be held on June 1 at Giants Stadium. Other famous names also scheduled to perform in the concert are , , , , and many more.

News
>
Celebrity Gossip
April 25, 2008 03:22:29 GMT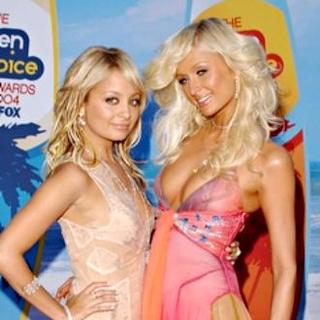 is pouring cold water on any double-wedding talk. Put the brake on the circulating rumors, she insisted she and boyfriend are not yet planning to walk down the aisle. Being quizzed on reports that she's planning to have a double wedding with best friend and her baby's daddy Joel Madden, the hotel heiress said "No!" with a laugh.

Early this week, reports arose that Paris wanted to have a double wedding with Nicole as she wanted to boost the sale of pictures from the wedding. A friend of her even said, "She's doing it all for attention, as usual. It's a publicity stunt, just like everything else." Despite a denial issued by her representative, Paris herself kept adding fuel to the wedding talk as she was photographed buying a wedding book at Book Soup on Sunset on Monday afternoon, April 21.

News
>
Movie News
April 25, 2008 03:14:58 GMT
It seems like the latest installment of James Bond movie "" has been cursed. After a limited edition Aston Martin got into a terrible plunge into Lake Garda, Italy on Saturday, April 19, another serious accident occurred on the Italian set of the highlighted action film. This time, the incident may jeopardize the film as the shooting is now halted.

On the accident, a local official revealed on Thursday, April 24, that happened on the set of "Solace" on Wednesday, April 23, when an experienced stuntman got serious head injury while filming the 15 minutes car chase sequence along the Gardesana, the winding road around Lake Garda. Reportedly, Aris Comninos, the stunt driver of an Alfa Romeo car, Bond's villain vehicle, got into a collision with a lorry and crashed into the side wall of the road. Beside Comninos, the co-driver was also injured though wasn't as serious as his fellow stuntman. The two had been brought into Borgo Trento hospital in Verona.

News
>
Celebrity Gossip
April 25, 2008 02:37:03 GMT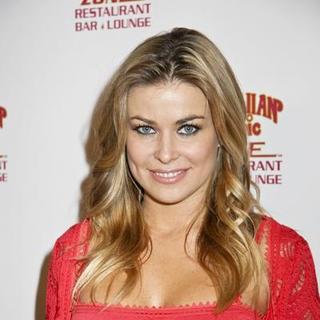 Is having two failed marriages won't stop from giving marriage another try. The American Glamour Model is set to walk down the aisle for a third time as she has accepted her boyfriend Rob Patterson's proposal.

Rob, who's the current touring guitarist for the band , popped the question in Las Vegas over the weekend when he and Carmen were there to celebrate her 36th birthday, a source told People. Neither Carmen nor Rob spoke publicly about their engagement, but a representative for her has confirmed the engagement to People.

News
>
Music News
April 25, 2008 02:32:17 GMT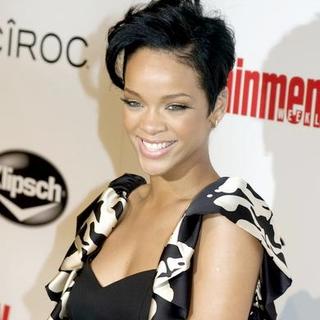 Another big collaboration is being made by . After collaborating with in her first album this time she teams up with . The two are working together in the remake of Maroon's track "If I Never See Your Face Again", which was taken from their second album "".

The re-make single is planned to be featured on both Rihanna and the funk-rock band's repackaged album which will be released soon. Rihanna's re-release album will be out on June 17, but the date for Maroon's is yet to be confirmed. The "Umbrella" singer confirmed the date for her repackage album's release to MTV saying, "We're both re-releasing our albums-mine's out June 17."