News
>
Celebrity Gossip
January 09, 2008 06:21:00 GMT

Was initially scheduled to start serving his time in prison for gun possession charge by Tuesday, January 9, rapper fortunately has his jail bid postponed due to his hospitalization Monday, January 7.

A publicist for the one-half of the hip-hop duo has confirmed to Sixshot.com that Prodigy "has thirty more days on the street" before he's set to turn himself into New York State authorities to begin his three and a half year prison term.

News
>
Music News
January 09, 2008 06:13:39 GMT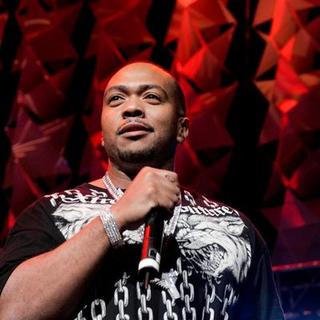 Parts of 's upcoming video have been made on-line. The Hip-Hop icon recently shot the music video for 'Scream', with the featured collaborators, and .

The music video was shot back on December 18 and some behind-the-scene footage have been leaked. Its full version will be premiered by Yahoo! Music on January 15.

News
>
Celebrity Gossip
January 09, 2008 05:58:45 GMT

The winners are in. The 34th Annual People's Choice Awards winners have been unveiled.

While "" was among fan favorites in Movie categories, primetime TV medical drama "Grey's Anatomy" was one of the big winners in the TV categories, earned its stars and the awards for Favorite Female TV Star and Favorite Male TV Star in succession.

News
>
Music News
January 09, 2008 05:08:57 GMT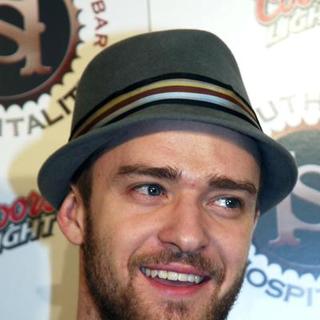 Winners of the 34th Annual People's Choice Awards in the music category has been led by . After his song 'What Goes Around...Comes Around' had snatched 'Pop Song', it was later announced that he was also people's choice of 'Male Singer'.

Timberlake's contribution on the song 'Give It to Me' was also recognized for it won 'Hip-Hop Song' category, sharing it with the owner and another collaborator, . If he won the 'Male' favorite, claimed the 'Female' counterpart while country band took the 'Group'.

News
>
Movie News
January 09, 2008 04:57:17 GMT
Criticized for being historically inaccurate, "" was hailed as the top leader at the 39th NAACP Image Awards nominations. The drama film got a staggering 8 nominations, including Outstanding Motion Picture, in the nominees announcement made on Tuesday, January 8.

The film that is based on the real-life victories of a black debating team in the 1930s also brought about two nods for its actor and director, . The Academy Award-winning actor was nominated for Outstanding Actor in a Motion Picture as well as Outstanding Directing in a Motion Picture.

News
>
Music News
January 09, 2008 04:42:42 GMT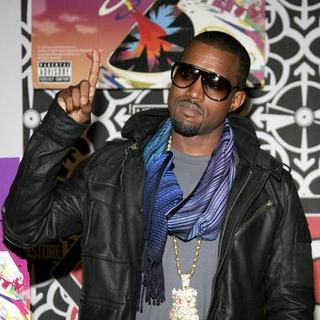 The 39th National Association for the Advancement of Colored People (NAACP) Image Awards unveils its nominees in recording category that show a domination by and . Both artists are up for four nods which three of them are in the same category.

Categories where West and Blige will compete with each other are 'Best Album', 'Best Song' and 'Music Video'. Meanwhile, each will be vying for the title 'Male Artist' and 'Female Artist' respectively. Coming as 'New Artist' nominees this year are 'Bed' singer , sixth season American Idol Alumna , the 2007 Grammy nominee , and multi-selling teen rapper .

News
>
Celebrity Gossip
January 09, 2008 04:39:17 GMT

Nominations were announced Tuesday, January 8 for the 39th Annual National Association for the Advancement of Colored People (NAACP) Image Awards. With "" led the way with eight nominations on the Motion Picture Categories, "Everybody Hates Chris" and "Girlfriends" were both the leading nominees in TV Categories, picked up seven nominations each.
As for "Everybody Hates Chris," the sitcom broadcast on the CW Network, featuring fictional characters and situations broadly based on real people and situations inspired by the teenage experiences of comedian was nominated for the categories of:
Comedy Series
Actor in a Comedy Series for
Actress in a Comedy Series for Tichina Arnold
Supporting Actor in a Comedy Series for
Directing in a Comedy Series for Ali LeRoi and Millicent Shelton
Writing in a Comedy Series for Ali LeRoi
American sitcom "Girlfriends", elsewhere, was up for:
Comedy Series
Actor in a Comedy Series for Reggie Hayes
Actress in a Comedy Series for Golden Brooks and Tracee Ellis Ross
Supporting Actress in a Comedy Series for Keesha Sharp
Directing in a Comedy Series for Salim Akil
Writing in a Comedy Series for Karen Gist
Click for the full list of awards nominees. The 39th Annual National Association for the Advancement of Colored People (NAACP) Image Awards, divided in 44 categories, will be presented on February 14 in a Los Angeles ceremony and broadcast live on Fox.
News
>
Movie News
January 09, 2008 03:43:27 GMT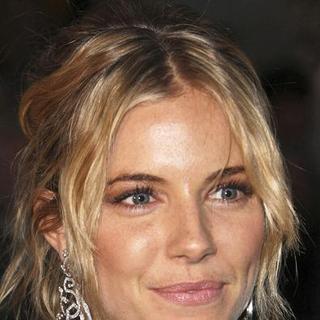 On Tuesday, January 8, at the British Academy of Film and Television Arts' London headquarter, was announced to be the nominee of 2008 BAFTA's Orange Rising Star Award. In the nominees announcement made by the 2007 winner, , the name of the 26-year-old British actress was read out among the five nominees.

Miller who got the nod for her performance in "" was selected by a panel of jury consisted of filmmakers, executives and journalists, including the "" actress Green and television presenter Alex Zane. For the title, she would have to battle four other strong contenders, for "", for "", for "" and Tang Wei for "".

News
>
Celebrity Gossip
January 09, 2008 03:36:51 GMT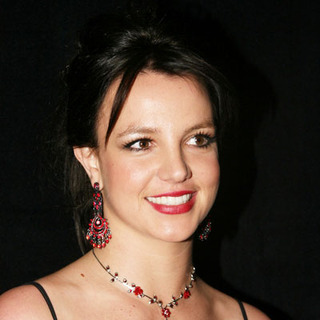 ' usual wild-ride drama keeps rolling on following her early release from Cedars-Sinai Medical Center concerning a "family custody dispute" involving sons Sean Preston and Jayden James she had with ex-husband .

Had her 2008 Mercedes-Benz suffered a flat tire while driving along Sunset Boulevard in Los Angeles just after 7 P.M. Monday January 7, the troubled pop star decided to leave the vehicle in the middle of the busy road and accepted a ride home from X17 paparazzo Fabricio Mariotto.

News
>
Music News
January 09, 2008 03:32:25 GMT
The music video for 's third single from his debut album '' has been premiered on BET Access Granted. The clip is for his track 'Yahhh!' feat. Arab.

The video was reportedly directed by Dale "Rage" Resteghini who previously penned 's 'We Fly High (Remix)' and 's 'Uh-Ohhh!'

News
>
Movie News
January 09, 2008 02:54:40 GMT

Causing delay on many new film projects, the WGA's strike has claimed another victim as the 65th Annual Golden Globe Awards' gala has been canceled and reduced only to a press conference. The good news are that the announcement of the winners will still be held at The Beverly Hilton on the original date, January 13, and is covered by NBC News beginning at 6:00 P.M. PST.

In announcing the cancellation, the President of The Hollywood Foreign Press Association, Jorge Camara, expressed the disappointment stating, "We are all very disappointed that our traditional awards ceremony will not take place this year and that millions of viewers worldwide will be deprived of seeing many of their favorite stars celebrating 2007's outstanding achievements in motion pictures and television." Camara then added, "We take some comfort, however, in knowing that this year's Golden Globe Award recipients will be announced on the date originally scheduled."

News
>
Music News
January 09, 2008 02:49:04 GMT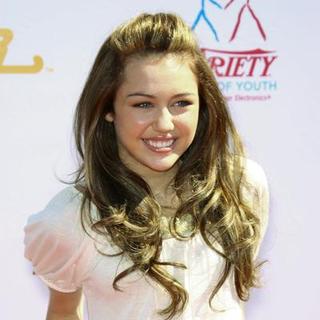 Following the reports that a fake appeared on-stage mid her concert, a representative for the 15-year-old star told OK! Magazine that it was indeed not Cyrus who appeared for approximately 2 minutes in the second half of her song.

A camera phone from the audience 'accidentally' led by one of her dancers to the backstage and replaced by someone with the same costume while singing 'We Got the Party (With Us)' with . The rep cited the necessity of using a body-double in the concert to transform her from Hannah Montana back to Miley Cyrus within short time.

News
>
Celebrity Gossip
January 09, 2008 02:33:20 GMT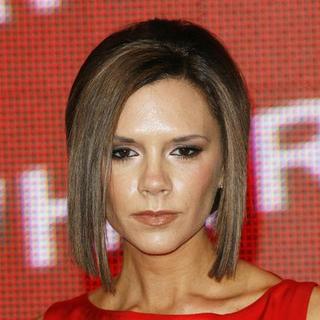 Another year, another Worst-Dressed List from style maven Mr. Blackwell. In his 48th Annual Worst Dressed Women List, released Tuesday, January 8 , the so-called Posh Spice who's been considered by many people as one of the world's famous fashion icons, surprisingly was the first pick.

The mother of three, who's also the wife of famous soccer star , was called out by Mr. Blackwell for her "skinny-mini monstrosities". Next up was . The British troubled pop star was dubbed a "part 50's car-hop horror." The third Worst Dressed Woman was former child star whom Blackwell said "resembles a tattered toothpick-trapped in a hurricane."

News
>
Movie News
January 09, 2008 02:06:10 GMT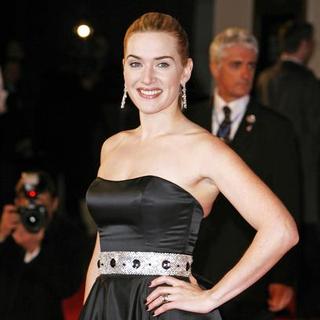 Having its leading lady quit the project due to her pregnancy, "" is forced to find 's replacement fast. But, good news for the adaptation drama film comes sooner that the expected as Bernhard Schlink, the author of the novel on which the film is based on, told Berliner Morgenpost that has agreed to replace the "Moulin Rouge!" star.

In an article on the German newspaper to be published on Wednesday, January 9, Schlink revealed that Winslet would play a mysterious older woman who seduces a young man in post-World War II Germany. The author then commented about the role stating, "Kate Winslet fits the role wonderfully."

News
>
Celebrity Gossip
January 09, 2008 02:02:48 GMT

A publicist for rap icon has confirmed that the star was rushed to the hospital over the holidays due to complications from pneumonia.

In a statement released Tuesday, January 8 Em's publicist, Dennis Dennehy revealed "Over the holidays, Marshall Mathers, a.k.a. Eminem, was under doctors' care at Detroit-area hospitals for complications due to pneumonia. He has since been released and is doing well recovering at home."