News
>
Celebrity Gossip
May 21, 2008 02:10:29 GMT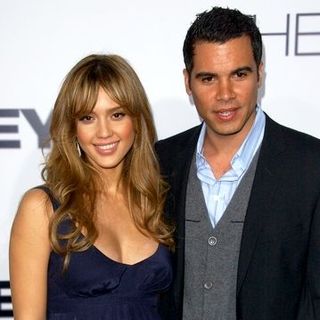 is officially off the market. The actress has secretly married her fiance and baby's daddy Cash Warren Monday, May 19. A representative for her confirmed the hush-hush nuptials yet won't provide further details.

Though so a source confirmed to People, Alba and Warren exchanged vows "in the Beverly Hills courthouse's ceremony room under an arch of green silk foliage and white flowers. They were casually dressed, with Alba wearing a long blue dress and her hair back in a ponytail." The very pregnant actress, still according to the source, "looked happy but nervous".

News
>
Movie News
May 19, 2008 09:48:39 GMT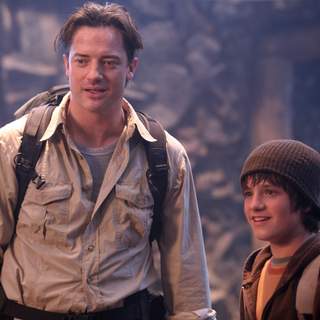 ©
Leading to the theatrical release of 's latest fantasy movie, Warner Bros. Pictures bring "" closer to the moviegoers by presenting two brand new featurettes. The two videos offer behind the scene looks into the adventure fantasy film as well as the unseen footages cut from the forthcoming tidbit.

Focusing both of the video on the 3D technology used for the filming process, the two video footages work as different notes to the film. The first which is entitled "Meet the Director" contains clips showing interview with the people behind the making of the film, including director Eric Brevig, 2nd unit director David Dozoretz and producer Charlotte Huggins. Meanwhile, the second which called "The New 3D" serves as the one to explain about the 3D format itself and how it is applied on the movie.

News
>
Celebrity Gossip
May 19, 2008 09:36:11 GMT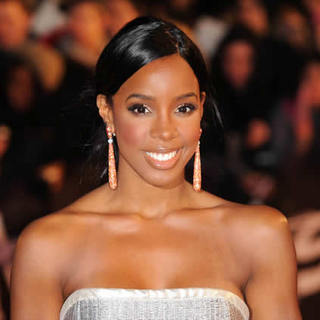 R&B singer is trying her hand at something other than music, which is writing a children's book. The former member of has revealed her new business venture to People, saying "I'm getting into different ventures. I'm in the process of writing a children's book."

Went on adding that the book is still in the early stages, Kelly moreover also told People backstage after performing at the VIP room in Cannes Friday night, May 16 that "Everything is confidential right now, but I'm really excited because I've talked to some different publishing companies and got some people interested." Referring to her five godchildren as the reason that prompted her to kick off her new writing career, she declared "I love my god-kids. I love kids!"

News
>
Music News
May 19, 2008 09:36:06 GMT

Country duo have just premiered their new music video via Yahoo! Music on May 18. The new clip was made to accompany the duo's new single titled "All I Want to Do". The video sees the group vocalist showing her surfing skills.

The single itself will be the first song taken from their upcoming third studio album "". The new song recently has been performed by them at the 43rd annual Academy of Country Music Awards on May 18, at the MGM Grand.

News
>
Music News
May 19, 2008 08:42:54 GMT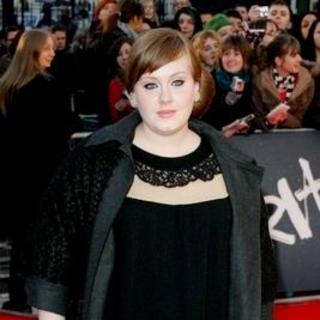 Soul singer recently revealed a surprising statement regarding her songs inspiration. The British singer said that the idea for the songs that she writes usually comes when she is feeling depressed.

The singer revealed the fact to the press saying that she can't make new material when she's feeling happy because she would be too busy enjoying her fun time. "I ain't got time to write songs when I'm happy as I'm out having fun," Adele said.

News
>
Movie News
May 19, 2008 08:36:16 GMT

For years, reports on the making of the fourth film of the "Jurassic Park" franchise have come in and out. Back in 2007, rumors on the casting surfaced, but quickly toned down by the film's producer, Steven Spielberg. Since then, updated reports on the development of "Jurassic Park IV" are scarce sparking speculation that the movie may not be made afterall. However, latest report suggested otherwise.

Recently, one of "Jurassic Park" original cast, , assured fans that the fourth installment of the dinosaur movie will not be put aside. To TV Guide Magazine, the 41-year-old actress insisted that though it may take some time, the movie will be made and her character will be back. "It's a while away but my understanding is it's happening and my character is very involved," so claimed the co-star of in "I Am Sam". "I know [director] Steven Spielberg is looking forward to [getting it together] over the next year."

News
>
Music News
May 19, 2008 07:33:40 GMT
After having the new single "Spotlight" from her upcoming debut album leaked on-line earlier this week, finally reveals more details about her new set. She confirms that her debut record will be self-titled and is planned to hit the stores in September via Arista Records.

On the new LP, previously she has also confirmed that she will take and as her mentors on the work of the record. Not only those two musicians, Jennifer will also get help from other famous names, such as , and Diane Warren on the debut set.

News
>
Movie News
May 19, 2008 07:25:22 GMT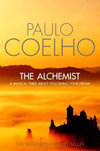 "", the most prominent and bestseller novel from the Brazilian author, Paulo Coelho, will be adapted into a big screen material. The announcement of the matter has been done during a press conference at Cannes Film Festival on Sunday, May 18 by one of the owners of The Weinstein Company, Harvey Weinstein.

Insisting that the movie will stay true to the essence of the book, Weinstein also announced that acclaimed actor is touted to star, to helm and to co-produce the adaptation movie. On him joining the project, 46-year-old Fishburne commented, "This is a special project that now has a special team behind it to ensure that its path to the big screen is handled with the proper care it deserves. I am looking forward to directing it, acting in it, and collaborating with Harvey Weinstein to produce a beautiful film that will do justice to Paulo's enormously successful novel."

News
>
Music News
May 19, 2008 06:46:24 GMT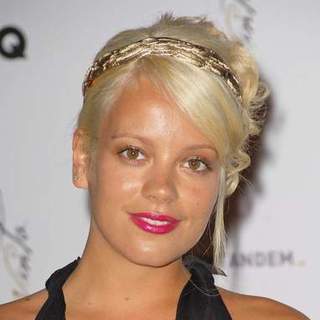 British pop singer revealed a great news to her fans, stating that her new album is almost done. The singer revealed the good news on an interview with the press recently, saying, "Ive worked so hard. My next album is nearly finished. I'm on a two-week break and then I'm starting a massive promotional tour."

On the interview the singer also said the reason she wanted to finish the new record as soon as possible, stating "I'm not sure when I'll have time for another holiday, so I'm making the most of it now." The upcoming LP itself will be the second studio album from her after her debut set, "", which was released in 2006. Unfortunately, Lily hasn't confirmed the release date and the title of her upcoming record.

News
>
Movie News
May 19, 2008 06:44:29 GMT

Though earlier reports on the baddies in the upcoming sequel of blockbuster movie "" have often turned out to be false ones, media is still hunting down on getting a slightest hint on the new robots to appear in "" and apparently the works weren't left in vain. Lately, screenwriter of the action adventure movie, Roberto Orci, unveiled that Decepticons will be aided with the existence of Soundwave in the sequel.

Talking about his works on the second live-action adaptation of the "Transformers" franchise to IGN, Orci confessed that he could no longer leave the microcassette recorder-transforming-robot out of the second film. "I'll tell you. We had to get Soundwave in there," so claimed the "" co-writer. The man who is also known for his producing role further explained that this particular character was actually planned to be included in the first film, but the idea was later canceled because the filmmakers couldn't do it right.

News
>
Celebrity Gossip
May 19, 2008 06:42:09 GMT
Time, apparently, does matter for . The movie beauty is reported to have turned down 's marriage proposal despite the fact that they have recently rekindled their romance after she reportedly called off their engagement following her father's death November last year after battling cancer.

First met during the filming of the 2006 flick "Three" also known as "Survival Island", Kelly and Billy initially planned to walk down the aisle in summer 2005, yet decided to postpone it just because of media fuss. And much contrary to early reports that stated it was Kelly who ended their relationship, British tabloid the Sunday Mirror claims it was Billy who initially broke off their engagement, after realizing he wasn't ready to settle down.

News
>
Music News
May 19, 2008 06:16:12 GMT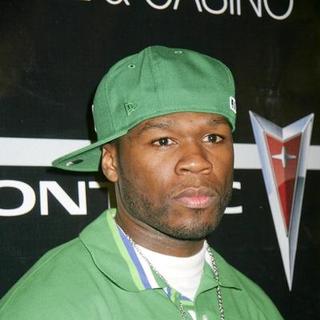 Recent news in the media which claimed that is about to sign a mega deal with News Corp has now been denied. 50's management company Violator Management, through their representative Chris Lightly has denied the news stating that it was nothing more than just rumors.

Moreover a source from the rapper's record, G-Unit Records, also denied the news telling the press, "If this was true, we'd know first." The source then also explained on why the deal report was also seen on the rapper's official site, stating it was because they, "don't discriminate against news."

News
>
Music News
May 19, 2008 06:01:06 GMT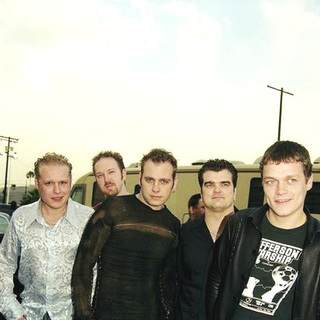 Riding high on the success of their single "Kryptonite" in 2000 and the years after that plus their consistency in spawning hits after hits, are undoubtedly a rock icon that have embedeed their name so deep in the history of rock music. The band are now back in 2008 with their new effort, a self-titled album which will be released on April 20 via Universal Music.

Speaking about the new set, the band's guitarist Chris Henderson explained that their music has been revolutionizing since the last time they spawned an album. "We actually got to sit and work on it, instead of cranking it out," he said. "Over the years, since 1999 pretty much, there's always been some sort of deadline. A deadline for touring, for videos, for this or that. This time we were like, 'You know what? Let's take some time off and let's go back and write without a deadline and see what happens.' So we did that."

News
>
Movie News
May 19, 2008 05:15:22 GMT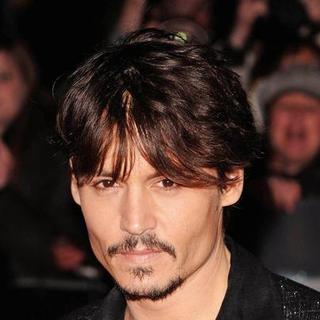 Who could separate from the hit '80s television series "21 Jump Street"? Though the actor has moved on to be one of the greatest Hollywood actors with three Academy Award-nominations and many blockbuster movies under his sleeves, nobody could forget him being the young Officer Tom Hanson Jr. in the drama series. Hence, it will only be fair if he gets a part in the upcoming "" movie and apparently the film's screenwriter Jonah Hill agrees.

In an interview with MTV, the "" star revealed that he has already prepared a part for the original star of the undercover young cop drama series. "We have an awesome thing for [Johnny] Depp, if he'll do it," Hill explained enthusiastically. "I don't know if he will or not, [but] it's going to be rad!" Still, the 24-year-old didn't share further details about the role opened for the "" star. Meanwhile, Depp has yet to give any comment on the offered part.

News
>
Celebrity Gossip
May 19, 2008 05:07:34 GMT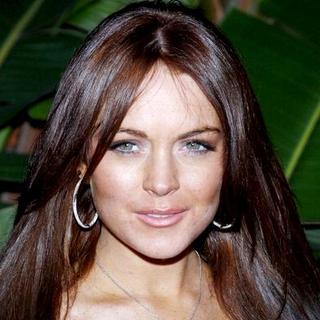 is about to turn 22nd this coming July and as usual she's planning to celebrate it in a big way. Despite the many negative reports that hit her, the actress-singer apparently has got the spirit to welcome the big day, launching an online appeal for someone to sponsor her 22nd birthday party.

The has just launched , gushes, "Sponsors will have a unique branding opportunity to an internationally media worthy event. Lindsay and her 10 closest girlfriends will start the celebration in the early afternoon with spa treatments including manicures, facials and massages." It, furthermore, says "Upon nightfall an intimate group of 75 VIP guests will gather for dinner, performances and most importantly to help Lindsay blow out the candles on her 22nd Birthday cake."