News
>
Music News
February 20, 2008 02:21:22 GMT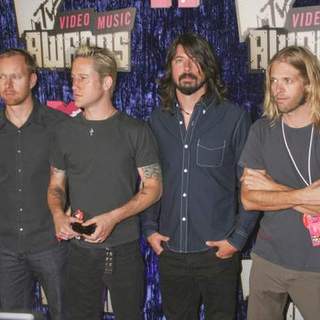 have begun working on their Grammy-winning album "" that was released last year. They have written a couple of songs but due to an extensive tour throughout this year, they may face difficulty finding time to record them.

"We're already working on songs," bassist Nate Mendel told Billboard.com. "We've got a handful of them that we're working on at sound check, which has never really happened, so we're getting a good start. The band's in a good place; everyone's really excited about making music, so we're already getting going."

News
>
Celebrity Gossip
February 20, 2008 02:14:21 GMT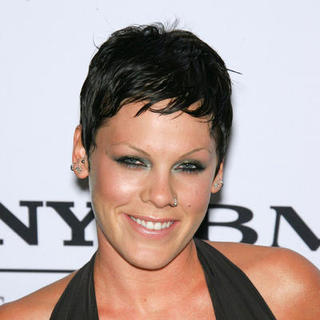 The long persistent rumors come to fruition, and her husband Carey Hart are divorcing. The couple who have been married since January 2006 have separated, it has been confirmed.

"Pink and Carey Hart have separated. This decision was made by best friends with a huge amount of love and respect for one another," a representative for Pink said in a statement. "While the marriage is over, their friendship has never been stronger."

News
>
Movie News
February 19, 2008 09:49:58 GMT

Following the uprising reports that James Bond's star and the rest of cast and crew were caught in a middle of a gun battle between two rival gangs in Panama, "" producers Michael G. Wilson and Barbara Broccoli cleared out the rumors. According to MI6 News, the producers have released joint statement denying the reports stating that it was a misunderstanding.

Letting out assurance that the cast and crew haven't been threatened in any way possible, the statement read, "The filming of 'Quantum of Solace', with director Marc Forster at the helm, is on schedule and will continue as planned in Panama. None of the cast or crew have ever been in danger. Reports of troubles with gangs are untrue. The protests are to do with the fatal shooting of a construction worker in Colon and are unrelated to our filming activities. Our cast and crew have not been threatened and no thefts or muggings have occurred." Further, they noted that made by British newspaper The Daily Star have made the cast and crew's family in the U.K. stressed out.

News
>
Celebrity Gossip
February 19, 2008 09:26:12 GMT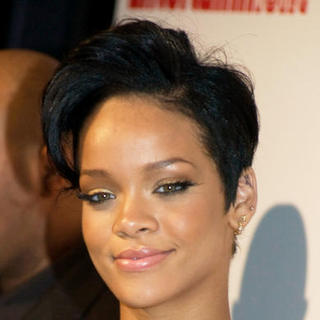 Won't be turning 20 until Wednesday, February 20, however preferred to celebrate her birthday early. The Barbadian singer celebrated her 20th birthday partying with friends at Los Angeles' Les Deux nightclub on Tuesday night, February 19 during which she involved in a cupcake fight.

Rihanna along with celebrity pals, including , , and were all enjoying the party when "There was cupcake frosting all over Rihanna's face and the group was hysterically laughing to the point of almost tears!" a source in the know revealed.

News
>
Movie News
February 19, 2008 09:13:04 GMT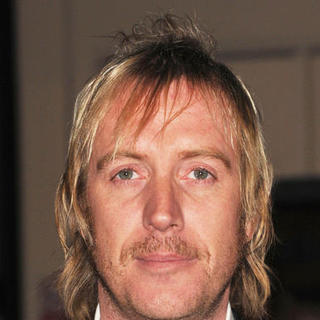 The "Notting Hill" star has agreed to star in a new comedy project for Universal Picture. Variety reported that the 39-year-old Welsh actor is set to be playing a pirate radio show's deejay in England in "The Boat That Rocked".

In the Richard Curtis-directed film, the BAFTA-nominated actor will be joined by and . Branagh will portray another deejay for the radio show, while Jones depicts an American woman who visits the boat used for the show and finds herself to be in love with Ifans' character.

News
>
Celebrity Gossip
February 19, 2008 09:00:28 GMT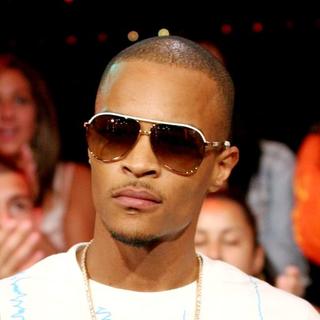 In addition to working on his next LP, to be titled "", is branching out his singing career by designing custom line of T-shirts for Playboy. The rap icon is one among the many other artists giving hand to participate in the second annual Rock the Rabbit Program.

Having seen a number of other famous music figures, including the likes of , , Ghostland Observatory, , , and , place their own personal design around Playboy's famous Rabbit Head, T.I. has his limited edition Rock the Rabbit custom designed T-shirts emblazoned with the words "T.I. vs. T.I.P." with the famous bunny logo and a crown are used as the dots on the "I"s. "T.I. vs. T.I.P." actually is directed from the title of T.I.'s latest effort of the same name.

News
>
Movie News
February 19, 2008 08:38:20 GMT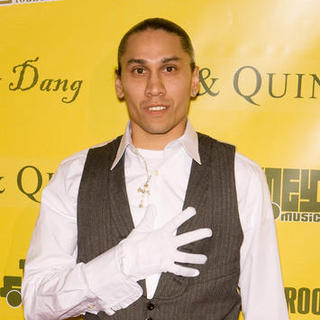 Setting his feet in the movie biz, the ' rapper has become the latest addition to action adventure "". According to Variety, the hip-hop artist will be joining , , and in the project.

Despite the fact that it was said that the 32-year-old rapper has been signed in, further details about what role he will be playing hasn't been revealed. Still, Variety reported that the man that has made a cameo appearance in 's "" joined the cast with "" actress , Singapore's Edmund Chen and Hong Kong film star Cheng Pei Pei.

News
>
Music News
February 19, 2008 07:53:50 GMT

Arguably the most-anticipated reunion in Hip-Hop has to be postponed after a shooting outside the venue. The reunion that includes , , and Mannie Fresh was slated to take place February 18 at New Orleans' Dream nightclub for NBA All-Star Weekend but shootings forced it to be canceled.

According to MTV News, the show was due to commence in the morning but few hours before that an unknown gunman opened fire, causing two 24-year-old women and a 26-year-old man who were standing on the sidewalk to be injured. They were rushed to hospital but later said to be recovering for the injuries were not life-threatening.

News
>
Movie News
February 19, 2008 07:51:24 GMT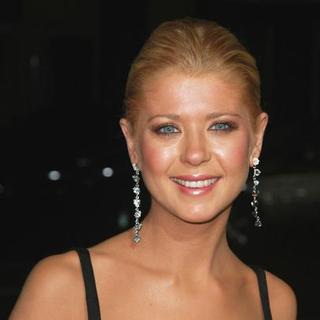 Party girl is heading to indie drama film "". According to reports, the "American Pie" beauty has been negotiating to star as one of the leading characters.

If she is indeed joining the project, Reid is going to tackle the role of Sarah Fugate, the girlfriend of former drug addict who has to work in a brothel to pay her way to university. She will also be joining earlier cast members that includes Doug Bradley, and John Fallon.

News
>
Celebrity Gossip
February 19, 2008 07:43:13 GMT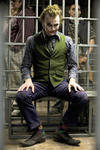 whose death has been proclaimed as accidental drugs overdose will live on a new plastic doll. The late actor is having his role of Joker in one of his latest big screen projects "" being immortalized in the form of a toy doll.

Heath's family has approved the release of the Mattel action figure to go with the upcoming movie "The Dark Knight." "Heath was very proud of his work in the film, and his family is aware and supportive of Warner Bros., and its partner's plans for the movie," a family spokesman told the New York Post.

News
>
Celebrity Gossip
February 19, 2008 07:16:25 GMT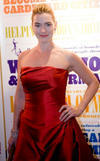 Has been praised for her Oscar gown taste, put on her Cardboard Citizens ambassador hat and dropped by the charity's fund-raising event at the Mandarin Oriental Hotel in Knightsbridge, London on Friday, February 15 in their honor. It was during that charity dinner that the actress had a dress designed by Vivienne Westwood for her sold for $40,000.

The stunning scarlet red satin gown, described as a "beautifully flowing deep red number", was sold just one day after fashion designer Vivienne showed her collection for the first time in ten years. The lucky mystery bidder soon had it packaged up as Kate quickly changed into an "ultra-chic all-black ensemble" following the winning bid.

News
>
Music News
February 19, 2008 07:15:21 GMT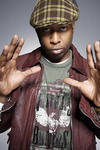 has pulled out another single and its music video from his charting album, "" (2007). The song "Hostile Gospel Pt. 1 (Deliver Us)" that samples electronic band Space's "Deliverance" receives its music video premiere.

The video opens with a scene in Lagos, Nigeria and about the song itself, Kweli who rapped "Hip-Hop is not a Nation" explained to Hip-HopDX.com, "I don't think we necessarily need to be a nation. A nation is bigger than a genre of music or a lifestyle. A nation requires nation-building. It requires real structure. That's not what Hip Hop is about. Hip Hop is about rebelling and being free - not that a nation isn't about being free, but nation-building needs leaders and I'm not sure that Hip Hop needs leaders."

News
>
Celebrity Gossip
February 19, 2008 06:51:36 GMT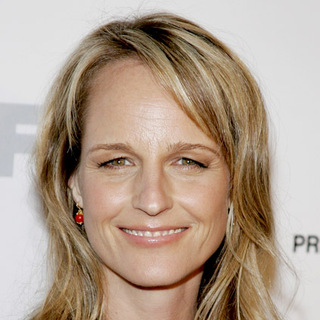 One more actress is added to the list of honored stars at the 2008 ShoWest Annual Convention. At the event held from March 10 to 13 at the Bally's and Paris hotels in Las Vegas, the Emmy and Academy Award-winning actress has been set to be awarded with the title of Breakthrough Director of the Year.

The 44-year-old actress will be presented with the kudo at the convention's Opening Day Luncheon on March 11. She is chosen to be given the prize following her latest film "", which was the opening film of the 19th Annual Palm Springs Film Festival. In the drama comedy starring , and , the star of "As Good as It Gets" took the role of the leading actress and most importantly the helmer.

News
>
Music News
February 19, 2008 06:32:57 GMT

Robin Antin, founder of successful all-girls group , revealed that the band have started recording their next album, the follow up to debut album "". Member who started her solo career, is also back as the sixth piece.

"We're in the studio right now," Antin said. "Nicole is 100% back with us. She actually never left. She was working on her solo stuff and it's out there and people will hear that, but she actually wants to focus on Pussycat Dolls right now. We all want to. We're going full force."

News
>
Celebrity Gossip
February 19, 2008 06:32:23 GMT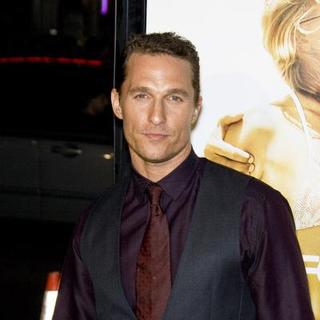 Is arguably one of the hottest hunks in entertainment industry, has no doubt to bare his chest for a new Dolce & Gabbana fragrance ad. The actor took his shirt off and revealed his trademark chiseled torso to promote "The One" for men.

The new ad campaign, to be unveiled next month, promotes a "real man's fragrance" packed with grapefruit, coriander, basil, cardamom, ginger, orange blossom, cedarwood, ambergris - and tobacco. "I wanted it to be a classic - not a banal classic but a classic men's fragrance that would last for years and be the type of scent women adore," fashion designer Stefano Gabbana said about the new fragrance.