News
>
Celebrity Gossip
February 26, 2007 02:55:20 GMT
It was an unfortunate for that he got involved in a car accident early Saturday Feb 24th while attempting to leave a pre-Oscar party at CAA agent Bryan Lourd's house in Los Angeles.

Per People it is reported that police were called to the scene at 1:58 a.m. where a man was injured. It was not specified what Blunt's role was in the accident, but in was confirmed that he was not injured.

News
>
Movie News
February 26, 2007 02:47:17 GMT
The race appears to have the same champ this time as supernatural hero flick "" takes the checkered flag in its second round on the weekend box-office competition ended February 25, 2007 after successfully pulling $20 million into its pocket.

Placed second on the list is newcomer "" which makes its way to collect $14.6 million in its debut to thereby push last-week's runner up "" one notch below at number three as the fantasy feat scores slightly lesser at $14.1 million.

News
>
Celebrity Gossip
February 26, 2007 02:31:41 GMT
shows his support to estranged wife , taking their two sons together with him to visit their mom in Rehab.

Following Spears' check into rehab in late Wednesday night Feb 21st, K-Fed and their two children, Sean Preston and Jayden James, dropped by Saturday evening Feb 24th to offer their support. This is the second time that K-Fed has visited Britney within the past two days. He also checked in on the pop princess on Friday Feb 23rd.

News
>
Movie News
February 26, 2007 02:15:36 GMT
Again celebrating its recognition of best independent features and the names behind this year, the cinema group Film Independent ultimately listed out the winners of its Spirit Awards on Saturday, February 24, 2007.

Coming out as the top champ was road movie "" which scooped up four honors altogether, notably Best Feature and Best Feature and Best Supporting Male for . Other titles winning included "" as the Best Foreign Film and "" as the recipient of John Cassavetes Award for the Best Feature made for under $500,000.

News
>
Movie News
February 26, 2007 02:02:16 GMT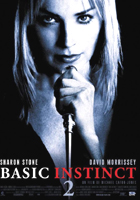 Carrying out its annual event in 'honoring' the worst works in filmmaking, the Golden Raspberry Foundation announced its voting result Saturday, February 24, 2007 and gave the most prizes to "", dubbed by the organization "Basically, It Stinks, Too."

The follow-up to 1992's hit "Basic Instinct", the flick took four Razzies in total, scoring in the categories of Worst Picture, Worst Sequel, Worst Screenplay, and Worst Actress for .

News
>
Movie News
February 24, 2007 08:11:13 GMT
At last Brad Bird can have a live-action flick in his hands. After previously directed a series of animated works, notably "", the man reportedly is on board to helm "", a dramatic feature coming from Warner Bros. Pictures.

Based on James Dalessandro's historical fiction of the same title, the project depicts the events surrounding the 1906 great San Francisco Earthquake and fire. Bird is said to make the flick after finishing work on his next Pixar effort, "", which is set to open in U.S. theaters on June 29 this year.

News
>
Celebrity Gossip
February 24, 2007 07:59:58 GMT
As the prestigious event is drawing very near to its scheduled date, telecast producer Laura Ziskin has announced the last hefty addition for the list of this year's Oscar presenters. Submitted and into the lineup, the renowned producer also put in names like , , Catherine Deneuve, former Vice President Al Gore, , and .

Other well-known figures joining the pack are Oscar nominees , , , , , , and .

News
>
Movie News
February 24, 2007 07:23:46 GMT
Keen to repeat the success of "The Sisterhood of the Travelling Pants", Warner Bros. Pictures has reportedly drawn seven figures out of its pocket to acquire the screen rights to a new book written by Ann Brashares, the author of the original version from which the hit film is based on.

Titled "", the project is set on Fire Island on Long Island's South Shore where a beach-community triangle develops between two sisters and a young man. No names attached yet to either star or direct, but it is revealed that Denise Di Novi is back to produce like he did before in "Sisterhood."

News
>
Movie News
February 24, 2007 06:52:33 GMT
All Trekkers out there, it's time to celebrate your joy and relief that have been hold within for long. The Hollywood Reporter has confirmed that J.J. Abrams ultimately is one hundred percent positive to direct "Star Trek XI" and finalized the deal yesterday evening, February 23, 2007.

For quite a long time, heavy speculations on whether or not Abrams will helm the project have buzzed around among the media and the series fans. The film and TV powerhouse himself previously was only confirmed to produce the sci-fi flick while his status as the director appeared to be unclear to public, which thus led to seemingly endless talks about the matter.

News
>
Movie News
February 24, 2007 04:50:40 GMT
Accompanying the previously-announced , three bright talents namely , , and have all been added into the cast of "Midnight Meat Train", an adaptation of Clive Barker's short story published in his popular "Books of Blood" series.

While it is still unclear what roles the other three are set to portray, Jones will play a serial killer named Mahogany who boards the midnight subways looking for victims to butcher before the train reaches the last stop.

News
>
Celebrity Gossip
February 24, 2007 04:25:46 GMT
There he was at Harvard University on Friday night Feb 23rd to accept his Pudding award. , honored as the Hasty Pudding Man of the Year, took part in a parade through Cambridge and a celebrity roast.

"Thank you very much," Stiller said, accepting the award. "I feel everything tonight was a great, great honor - hit the nail on the head many times and I'm glad I got to show some of my range tonight. I'm glad there was a lot of press here who will hopefully take note of that. See you at the Oscars next year?"

News
>
Movie News
February 24, 2007 04:21:09 GMT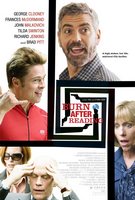 Months ahead sure will be a busy period for . Variety has reported that the Oscar-winning actress is taking starring role in both "" and "" which are set to come up under Focus Features banner.

For "Reading", McDormand will likely become the female lead opposite who recently was picked up to topline the project. A dark comedy about the CIA, the flick has already had Coen brothers to pen the script as well as to produce.

News
>
Celebrity Gossip
February 24, 2007 04:00:24 GMT
Long that he's been absent form the industry, is still the darling across the pond. The pop superstar creates media headlines when he reportedly is converting to Islam.

Brother revealed in an interview with a British Muslim newspaper that Jacko is likely to convert to Islam as he has shown a strong interest in the faith and has been reading about it. "I think it is most probable that Michael will convert to Islam," Jermaine told monthly newspaper The Muslim News.

News
>
Movie News
February 24, 2007 03:30:00 GMT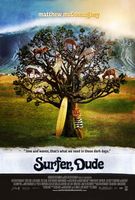 With his love for the beach life, this should be one perfect role for then.

Yes, the striking actor is reported to play the lead role in a big screen feature entitled "." While it is said that production is slated to begin early May, no word yet on plot details, but judging from the title, it is not that difficult to guess what the flick is about.

News
>
Celebrity Gossip
February 24, 2007 03:07:08 GMT
I guess people have so far made a wrong judgment of . The estranged husband of apparently isn't that bad. Showing his supportive side towards the mother of his kids, the failed-rapper paid a visit to the Promises Rehab facility in Malibu on Friday Feb 23rd.

A source said that K-Fed has been involved in her stay there, claiming "He cares a lot about her." He is anxious about his wife's condition and about their two sons. Kevin reportedly stayed at the facility about an hour and a half.