News
>
Celebrity Gossip
July 15, 2008 05:11:38 GMT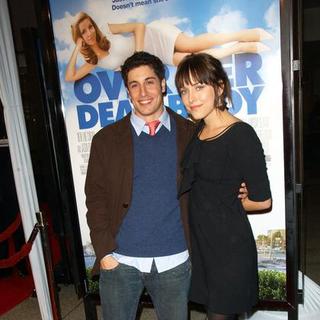 and Jenny Mollen's second wedding has been held and US Weekly already obtained the details of the nuptials. Unnamed sources confirmed to the news media that the pair exchanged wedding vows for a second time at the Honig Winery in Napa Valley, CA on Sunday, July 13.

Prior to the main wedding event, Biggs and Mollen held a rehearsal dinner and wine tour in Napa Valley on Saturday night, July 12. As for the Sunday ceremony, which reportedly was attended by 40 to 50 guests, it witnessed the bride wearing a Monique Lhuillier gown and Neil Lane jewels.

News
>
Music News
July 15, 2008 04:28:59 GMT

R 'n' B group doen't waste anytime to promote their new album "80's Babies". After premiering the video for their first single "Cuddle Up" in June, now the group have already launched another clip for "Knockin' Boots 08" via their today (July 15).

The new clip doesn't have a lot of feature as it only showed the group members singing and doing some sexy moves. It seems that the R 'n' B act dedicated their new video for their female fans by revealing lots of footages of their muscular bodies on it.

News
>
Movie News
July 15, 2008 04:28:56 GMT

The road-trip drama with a touch of wit comedy "" has brought forward a first look into the movie through the release of its trailer. Exposing the three main characters portrayed by , and , the compilation of clips provides a clear introduction to what the movie is all about.

With the focus is on Collee, T.K. and Cheever, this video footage displays exactly how the three completely different strangers make the bond with each other. Stuck with each other while making their way home, the three decide to travel together which then evolve into an unexpected long road trip across the country and a finding of an unlikely companionship. The trailer also manages to display the comedic side of the drama story.

News
>
Celebrity Gossip
July 15, 2008 03:58:00 GMT
While the newborn twins of Hollywood power couple and were last reported to have earned their celebrity parents an offer for magazine cover with a total amount of $11 million, and her singer hubby on the other hand are not pimping out their daughter to the tabloids. The couple reportedly have turned down several multi-million dollar offers to publish the first pictures of their daughter Sunday Rose Kidman Urban.

Unlike many other celebrity parents who sell the first pics of their children to magazines for cash, either for their own sake or to be donated to charity, Nicole and Keith won't do that. They are planning to make public the pics for free should they later in the future want to expose their daughter, The Sydney Morning Herald reports.

News
>
Movie News
July 15, 2008 03:51:04 GMT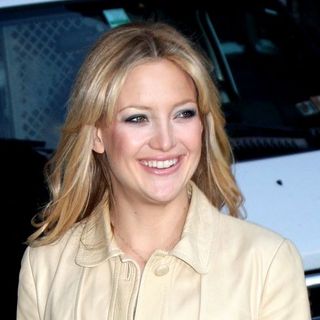 Having been starring in mostly romantic comedy movies, the Academy Award-nominated actress, , is going to be seen in Rob Marshall's latest musical drama. On Monday, July 14, the Weinstein Company have announced that the 29-year-old has been signed to join to the star-studded cast of "".

Lined-up among other A-list actresses, including , , , and , Hudson has won the part of Stephanie, a Vogue fashion magazine reporter assigned to work in Italy. For the role, the two-time 's co-star has reportedly beaten out strong competitors, and .

News
>
Music News
July 15, 2008 03:43:24 GMT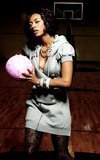 Singer/songwriter is gearing to embark in the music scene by preparing to release her debut album, "In a Perfect World..." on September 23. In a bid to promote her new LP, the singer has premiered the music video for her first single "Energy" on July 14 via MTV.

The new clip that was directed by renown director Melina sees Keri playing a role as a female boxer and also tells about her love relationship with her trainer that didn't go out well. Beside that, the new video also features footages of the singer's hard training and her boxing match which she won.

News
>
Movie News
July 15, 2008 03:08:28 GMT

Not long after the release of "" teaser trailer, the seductive ladies in the upcoming Will Eisner's comic strips adaptation have been introduced through the film's . Yet, the posters didn't unveil much about each character. Now, fans can get in touch with each of the attractive women through the film's trailer.

The compilation of clips focuses on the relationship between the masked crime-fighter and the seductive women around him, especially with Sand Saref, Ellen Dolan, Lorelei and Silken Floss. Through it, fans and viewers alike can see how these ladies who have different motives in mind seduce The Spirit with their beauty and personality. From this trailer, fans can also get a real glimpse into 'The Octopus'.

News
>
Music News
July 15, 2008 02:59:37 GMT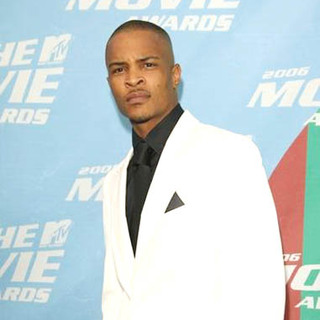 A new song from could give a special treat not only for rap fans but also for those rock maniacs, simply because the rapper's new joint will feature his collaboration with . The new track is being titled "Out in the Cold" and it is being considered to appear on the Atlanta rapper's upcoming LP "".

The new song reportedly is a very personal track for T.I. as the lyrics tell about his personal life experience including his recent arrest. Not only the lyrics, according to MTV the music also added the chill and thrill of the track with dramatic, soaring, crashing guitar riffs and also skittering drum patterns created by the rockers.

News
>
Celebrity Gossip
July 15, 2008 02:51:40 GMT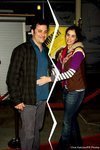 It's official, and are a couple no more. Both of them have ended their love relationship after a five-years of dating.

Neither of them have spoken publicly about their split, which was first reported on Vanity Fair magazine's website. Publicists for them, in fact, have confirmed their separation to the press Monday, July 14.

News
>
Movie News
July 15, 2008 02:26:54 GMT

To celebrate the New York premiere of the most anticipated summer movie, "", Warner Bros. Pictures held out a special celebration with a unique style. At AMC Loews Lincoln Center in New York City on Monday, July 14, evening, the studio did not roll down a commonly recognized red carpet, instead they opted to go with an absolute dark color, black in honor of the late Joker depicter, .

Despite highlighted with the dampening color, the event was not less merrier if compared to any other first special screening as it still became a star-studded extravaganza. Among the attendees were its famous cast ensemble, including , , , , and , as well as the film's director Christopher Nolan.

News
>
Celebrity Gossip
July 15, 2008 02:23:56 GMT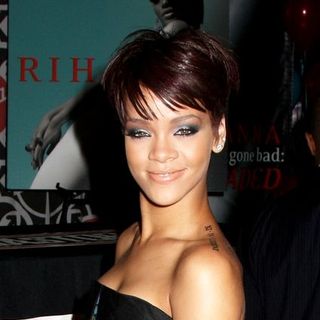 No stranger to charity-related work, has been recruited as the spokesperson for Gucci's first ever United Nation's Children's Fund (UNICEF) ad. Dubbed, "Tattoo Heart," the ads will feature the songstress donning Gucci's special-edition products, all of which are incorporating a tattoo-style heart designed for UNICEF.

The first round of the ads is set to debut in the December issue of various magazines. 25% of sales will be donated to the UNICEF organization.

News
>
Music News
July 15, 2008 02:23:05 GMT

Preparing for the release of their new album "", have premiered a new music video on July 14. The clip was made to accompany the hip-hop group's latest single "Peace Sign/Index Down" and it also features the appearance of rapper .

The new video was set in a minimalist way as it only sees the band performing with Busta in a white background. Just like the song's title, the clip was also intended to promote peace. It can be seen at the end of the clip where the band along with their friends putting up the peace sign with their fingers.

News
>
Celebrity Gossip
July 14, 2008 09:44:05 GMT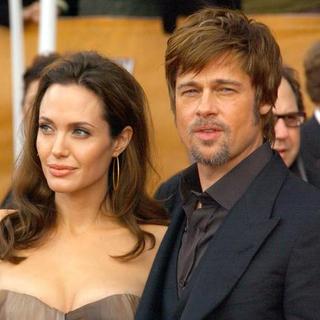 The war starts. It was just last Saturday, July 12 that gave birth to her much reported twins now that a bidding war for the first pics of the infants has begun. The movie star and her longtime partner reportedly have negotiated the first picture rights for their babies for a total amount of $11 million.

An undisclosed U.S. magazine is reported to have offered the high profile celebrity couple the amount of money for the first official portrait of baby boy Knox Leon, and baby girl Vivienne Marcheline. And while the amount of cash is claimed as a breaking record, experts say that figure could go even higher, with English publicist Max Clifford predicted the pictures even could earn the parents 10 million pound sterling. All the money reportedly is going to charity.

News
>
Movie News
July 14, 2008 09:26:48 GMT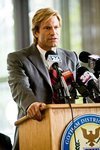 This coming Friday on July 18, the highly anticipated "" will be available in theaters across the country. But before the film goes out for public viewing, Gotham Cable News have provided fans with a latest episode of Gotham Tonight highlighting on District Attorney Harvey Dent's interview.

The video displays Dent sitting down with Gotham Tonight's Mike Engel to discuss about the controversial matters circulating around him as the "White Knight" of Gotham City and his involvement with Batman. On the occasion, he defends Batman by stating that the work done by the dark hero benefited the entire city. He also speaks out about Jonathan Crane, fears of a new outbreak of Fear Toxin and many else.

News
>
Music News
July 14, 2008 09:15:24 GMT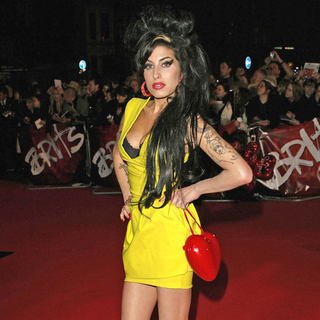 Having just staging her come back by doing some live performances this past weekends, it looks like is heading for another time off from the music scene. The news arrives from Amy's father, Mitch who stated that her daughter will stop touring starting from September.

Revealing about Amy's plan to rest from the music scene once again, Mitch said, "From September we're not going to be doing any more work. We want her to relax." But he also confirmed that she will be finishing her scheduled performances first before resting saying, "Amy has five gigs that she is contractually obliged to do between now and then."