News
>
Celebrity Gossip
June 02, 2007 07:09:40 GMT
Counting hours to her 23 days DUI arrest, gets busy with many preparations, from going to church to hiring a team of hair and makeup stylists to meet her at her home. It seems that the heiress wants to look best even if it in jail. But most of all, she's preparing herself to pen a memoir.

While Sheriff has released the decision for Paris not to be allowed to give television interviews while serving her jail sentence, the troubled socialite reportedly planning a second memoir, a follow up to her first, the 2005 "Confessions of an Heiress".

News
>
Music News
June 02, 2007 06:57:55 GMT
Adding the anticipation of this year's MuchMusic Video Awards are , , aka Fergie, and . These four musicians are just among many to perform in the June 17th night.

The Canadian award event will have four stages set atop the landmark of Much headquarters. "We've pulled out all the stops to deliver the hottest acts out there," said Sheila Sullivan, Director of Programming. "With four stages, fans won't know where to look next."

News
>
Movie News
June 02, 2007 06:47:33 GMT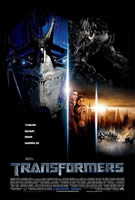 Fans of the upcoming "" will get something special on TV as they tune in to MTV Sunday night, June 3 to watch the 2007 MTV Movie Awards.

Yes, the music network is going to present an exclusive never-before-seen clip for the sci-fi actioner during the MTV Movie Awards Pre-Show starting at 7:30pm/6:30c with stars , , and joining MTV News' Tim Kash to show off the actual cars featured in the flick.

News
>
Celebrity Gossip
June 02, 2007 06:33:48 GMT

MTV gets our favorite comedian even busier with two new shows to come coincides with the new seasons. The two new projects are Wild 'N Out special, to be called "The Nick Cannon Power Hour", and "Short Circuitz".

While the 4th season of "Wild 'N Out" will stick to its schedule, "The Nick Cannon Power Hour" will premiere on June 7, 2007 at 10pm with Wild 'N Out then followed by Short Circuitz at 10:30pm.

News
>
Celebrity Gossip
June 02, 2007 06:09:50 GMT

With the sequel to the Emmy Award winning hit Disney Channel Original Movie, "High School Musical", is set to debut on Disney Channel on August 17, 2007 and in all the Disney Channel's Europe countries in September, fans should prepare themselves for the invasion.

As a way to promote the upcoming "High School Musical 2", its cast, naming some are , , , and , have all joined the "Body by Milk" campaign which offers fans the chance to win autographed items from the TV film.

News
>
Celebrity Gossip
June 02, 2007 04:55:00 GMT
Being in the middle of her rehab, has decided to not attend this year's MTV Movie Awards, her publicist Leslie Sloane Zelnik confirmed Friday, June 1, 2007 through a brief e-mail.

The beauty was supposed to show up as one of several celebrity presenters scheduled for the show, which is going to be aired live from the Gibson Amphitheatre in Universal City on June 3. Others still bound to present the trophies include fellow actresses , , as well as actors like and .

News
>
Celebrity Gossip
June 02, 2007 04:49:10 GMT
Not because they have nothing to do. But it is all because they own deep concern toward the matters that they willing to do it. Numbers of celebrities, naming some are , , and , signing a petition calling on G8 leaders to stick to their promises to help poor countries.

Those top entertainers put their names on the "Global Petition Calling for Real Action on AIDS and Education" document, demands leaders of the G8 industrialized countries to stick to agreements to improve support for health and education made at the 2005 summit, which have yet to be fulfilled.

News
>
Celebrity Gossip
June 02, 2007 04:24:15 GMT
, famous for her portrayal as Gabrielle Solis in the hit TV series "Desperate Housewives", adds one more status into her career resume, restaurateur.

The actress and bride-to-be has set to open her own eatery and already invested $250,000 (£125,000) into the project, which will be called "Beso", according to U.S. tabloid National Enquirer.

News
>
Movie News
June 02, 2007 04:10:53 GMT
Turning the dreams to reality, Warner Bros. Entertainment Inc. and Universal Orlando Resort have delightfully joined forces to create a theme park based on the best-selling book series by J.K. Rowling and blockbuster feature films from Warner Bros. Pictures, the two companies have announced from Leavesden Studios on the set of Dumbledore's Office.

"Over the years we've received thousands of letters from fans around the world wishing they could visit Hogwarts and the wonderful locations described in each of J.K. Rowling's beloved stories," Warner Bros. Entertainment chairman and CEO Barry Meyer remarked. "Working with Universal Orlando Resort, we are confident that we'll be able to provide Harry Potter fans with an incredible experience that upholds the richness of J.K. Rowling's books and delivers on the authentic detail portrayed in our films."

News
>
Celebrity Gossip
June 02, 2007 03:57:35 GMT
acts smart by not writing a tell-all book about former husband and his new partner . Reports on her writing a candid book about her and Brad's four-years marriage have been denied by her publicist.

"Jennifer has no plans to write a book. She is not looking to write a tell-all. She has no interest in it," a representative for the actress tells Usmagazine.com. The denial thus put to rest such speculation ran by America's Star magazine with the front-page headline read "Finally! Jen's $5 Million Tell-All!"

News
>
Celebrity Gossip
June 02, 2007 02:28:28 GMT
Among numbers of music stars vying for the title of World's Sexiest Vegetarian, there we see . The rapper is vying for this year title, joining the likes of Persia White, Masta Killa, GZA, KRS-One, Murphy Lee, , , , and who are all in the running.

The annual poll, conducted by People for the Ethical Treatment of Animals (PETA), is the third one. It features over 200 celebrity candidates with winner of the 2007 World's Sexiest Vegetarian title will be revealed in late June.

News
>
Celebrity Gossip
June 02, 2007 02:06:13 GMT
It's official. Pax Thien, the adopted son of celebrity couple and , has now had the Jolie-Pitt family name.

The 3-year-old boy, who Jolie adopted from a Ho Chi Minh City orphanage in March, is now Pax Thien Jolie-Pitt, according to a decree signed Thursday May 31st by Superior Court Judge Gerald Rosenberg.

News
>
Music News
May 31, 2007 10:29:00 GMT
Five years span from one album to another apparently has worked out effectively for . After great success of "", the band's sophomore set "" quickly moved 429,000 copies in the first week of its release.

The new album is also regarded the most popular release of all time according to iTunes. A pre-sale of 50,000 digital download topped with a one week sale of 101,000 albums on iTunes has broken previous new record release. "The band's extensive fanbase has spoken: they clearly love the new album and special content exclusives available on iTunes," said President of A and M/Octone Records, James Diener.

News
>
Music News
May 31, 2007 09:23:37 GMT
Done with the touring for "", quickly got back in the studio for next album. The project that has taken course since March 2007 is expected to be complete by January 2008.

"We tracked maybe 20 songs. I'd say a third of those still need lyrics," frontman Matthew Caws said. "It's probably there, but of the ones we're going to put on, maybe three songs still need words and the other ones need to be cooked a little."

News
>
Music News
May 31, 2007 09:03:12 GMT
Still around 's "", the highly anticipated album has brought two more news ahead of its release. First of all, the album won't arrive in September as scheduled and secondly, an adaptation of Daft Punk can be expected in one of the tracks.

Previously announcing that he will 'graduate' on September 18, Kanye comes up with the album sooner than expected. The singer's record will arrive in late August according to its label, Def Jam. This announcement was in line with the revelation of his sample of 's 2001 hit "Harder, Better, Faster, Stronger". Kanye borrows a piece of the score from the electronic duo to be remixed into the song "Stronger". Words have it that Daft Punk's members Thomas Bangalter and Guy-Manuel de Homem-Christo will appear alongside him in the song's video.