August 23, 2007 05:13:23 GMT

has prepared themselves to work on a new album that is hoped to hit the stores in early 2008. The Oklahoma rock outfit, famous for hit 'Lips of an Angel', has set a temporary studio for the band to rehearse in between live concerts within Bad Boys of Rock tour.

The band pulled producer Brian Howes again for the second album and hopes that their work will be done by fourth quarter of 2008 or in the summer. "We're anxious to get in and get started," vocalist Austin Winkler told Billboard.com. The progress they are in? Three to four songs ready to be played live, the rest are still raw.

August 23, 2007 04:36:42 GMT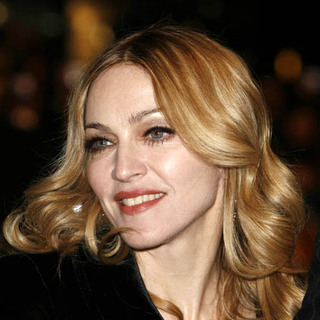 The long-awaited new Hip-Hop sound from has begun taking shape. A single called 'The Beat Goes On' leaked online on August 21 in a full high-quality version although it's still unknown whether it will make the cut for her new album.

The naturally upbeat song is produced by who also worked on three other tracks. "I'm tired of doing the same thing," Madonna tells Pharrell on the beginning of the track.

August 23, 2007 02:44:03 GMT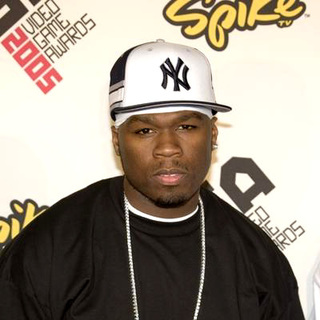 It wasn't , or who made the cut for the remix of 's 'I Get Money', it's . The version sporting Ludacris as the featured artist has been made the official remix of the song.

'I Get Money' is actually the remix of 50's first single 'Straight to the Bank' that is taken from upcoming album '', due September 11. It was released as promotional single to support the highly-anticipated album on June 30 and peaked at #12 in U.S. Billboard Hot Rap Tracks, just two places behind 'Straight to the Bank'.

August 22, 2007 09:22:02 GMT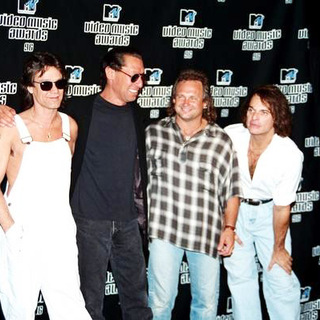 Just few days after the announcement of 's reunion tour, tickets were snapped in light speed. In anticipation, organizer Live Nation has added a fresh batch of dates to the already crammed tour schedule.

The new dates are October 3 at Philadelphia's Wachovia Center, October 20 at Detroit's Joe Louis Arena and November 11 at Washington DC's Verizon Center. Tickets to the first two dates will go on sale this Saturday, August 25 while the Washington leg will be sold one day prior.

August 22, 2007 08:25:19 GMT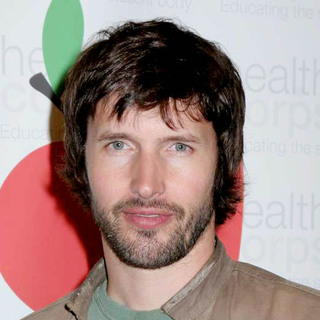 Moderate popularity seems to be a better option this time for as his claim to fame hit 'You're Beautiful' tops another infamous chart. The single that went #1 on most countries' chart has been listed at #1 for songs that used to be enjoyed but now makes people want to hurt others.

A poll was gathered by RollingStones.com's Rock List column and Blunt's hit beat ' 'My Hump' and 's 'All Star'. The songs that are considerably new are followed in the fourth and fifth post with old pieces 'Don't Worry be Happy' by Bobby McFerrin and 'YMCA' by Village People respectively.

August 22, 2007 07:18:24 GMT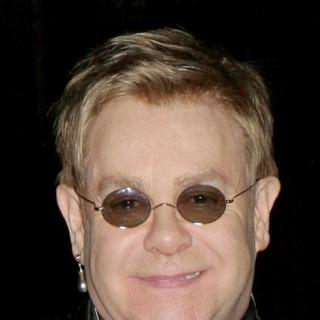 's 60th birthday that was marked with huge concert last March will be chronicled into a DVD. Titled 'Elton 60: Live at Madison Square Garden', the double disc will feature all 33 sets that the singer played during the show plus around 30 other performances that he had done in past 40 years of his career.

Among the piece that Elton played during the shows are all-time hits 'Madman Across the Water', 'Something About the Way You Look Tonight' and of course, 'Rocket Man'. There are also songs from his albums that were not released after he claimed fame like 'Take Me to the Pilot' and 'All the Girls Love Alice'.

August 22, 2007 06:35:02 GMT

Already absent in most of her bills, will make her U.S. fans wait until next year for her tour. The singer who is currently in rehab has rescheduled the tour in North America that supposes to begin this Sept. It will be re-arranged for early 2008.

A rep from Amy's label Universal said, "Due to the rigors involved in touring, Amy Winehouse has been advised to postpone her upcoming September U.S. and Canadian tour dates." With the scrapped dates, Amy will have time to "address her health". Purchased Tickets will be available for refunds at point of purchase.

August 22, 2007 06:02:12 GMT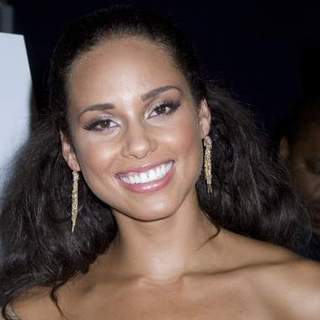 wrote in her latest blog entry that she will pull the track 'Noone' as the first single off '', now due November 6. This would be the single that will determine her mild transition to rock-funk-driven vibe that she .

On the new song, Keys promises or rather hopes that "It's a bit unexpected and something that completely surrounds you, engulfs you and sweeps you away. I hope it makes you feel good and strong and passionate and makes you scream the words at the top of your lungs. I hope it does things to you!!!!"

August 22, 2007 04:57:19 GMT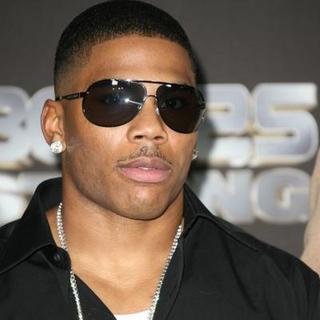 After much 'featured' appearances, it's time for to get his solo spotlight. The rapper is prepping the release of his new album called '' that is due October 16, and in the mean time, first official radio single 'Wadsyaname' is slated to give first impact.

The song that is produced by Bryan Michael Cox, samples on the piano line of K-Ci & Jojo's 'All My Life'. It is scheduled to hit the radio on Tuesday, August 28, although the track has actually leaked online on August 18.

August 22, 2007 04:16:14 GMT

has returned for more slender piece of his 'Big Girl You Are Beautiful'. The flamboyant singer assists the second season of U.S. series 'Ugly Betty' with a promo song theme called 'Hey Betty (You're Beautiful)'.

No significant part of the original song is changed other than the lyrics which now says "Hey Betty, Your're Beautiful". It's expected that this song will be released on the U.S. version of its single. The physical CD for this song was released in U.K. on July 23 and hit #9 in the Singles chart.

August 21, 2007 08:54:31 GMT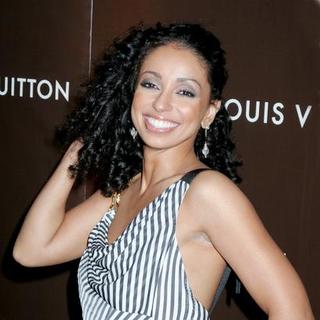 In anticipation of her new album's release, has conducted a video contest for her fans. Entitled "Do you think you have what it takes to go on a date with Mya?", it gives fans a chance to meet her in person and spend a quality time with her.

The basic rule is quite simple. Submit a 30 seconds video clip stating your name, age, height and the reason why you should be Mya's date. Once you're satisfied with the footage, upload it to . Only those 18 years and above contestants are allowed to participate.

August 21, 2007 08:18:42 GMT

While the come up of 's pop come back is still blurry, the singer's latest work can be spotted in a collaboration with British electronic musician . A track called 'I Talk Too Much', which is included in Jack's January-released album '', features Kylie's voice in the background.

The song has had its original version that featured the voice of Jack only. This reworked piece although having little and considerably faint voice of Kylie, sports brighter and stronger definition in terms of harmony. It is only available in the U.S. release of 'Overtones' and is still not yet determined to be a single.

August 21, 2007 07:47:30 GMT

's new album '' has begun taking shape as he announced the official release date. The singer's first album in four years will not arrive in October as many have reported but on November 20 through Warner Bros Records.

For this album Seal has changed direction slightly to more up tempo beats to eliminate the perspective that he's known for ballads only. "Over the years I've somehow become more known for my ballads which I also love doing but dance music has always been close to my heart," he said earlier this year.

August 21, 2007 06:51:01 GMT

and 's promise to return as a duo in a brand new album has finally come to fruition. A new single called 'Designated Driver' from the album, now dubbed 'Face/Off', has leaked online and is predicted to be the lead single from the joint project.

'Designated Driver' is another hip-hop beat song that sees the singers, who started as teen sensations, all grown up both musically and lyrically. Although it's not the first time both have brought up girls issue in their songs, this would be one of the firsts Bow Wow to ever include the word 'a**' in his lyrics.

August 21, 2007 06:15:17 GMT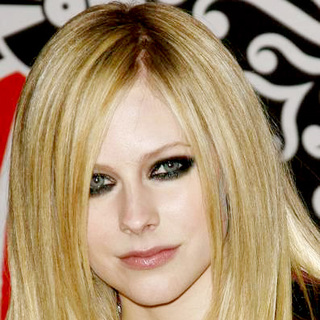 Combining renowned female artists with new and upcoming ones has resulted in GirlFrenzy Festival, a musical event to take place October 27 at Verizon Wireless Amphitheater, Irvine, California. Among those to take the stage are , and .

Fiona Apple, who is working on her fourth studio album, is also on the bill along with lesser known and Antigone Rising, concert promoters announced on Monday (August 20). This event was established by Right Arm Entertainment that has gained reputation through its Rock on the Range festival last May.