June 30, 2007 07:59:38 GMT
With the latest studio album dated back in 1996, jazz and soul funk group is aiming to release their album in almost years. A record titled "" will hit the stores next month via New Door Records.

Only a few details are revealed so far with two cover songs among the tracks. The band will have their rendition of Christopher Cross' "Sailing" and 's "What's Happening Brother". A new song will be there too under the title "Dave". It was reported a song inspired by classic sci-fi movie "A Space Oddysey".

June 30, 2007 07:33:05 GMT
Warner Bros. Records will release a soundtrack album of box office "". Songs featured in the fantasy flick will hit the stores on July 3, the same day the movie arrives in theatres nationwide.

Among notable tunes used in the movie is Linkin Park's newest single "What I've Done". Other published songs are coming from The Used who comes up with the song "Pretty Handsome Awkward" and Taking Back Sunday who pulled out their 2006 single "What's It Feel Like to be a Ghost?"

June 30, 2007 04:43:44 GMT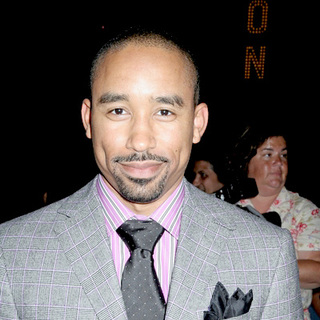 has penned Grammy winning song for and is even trusted to "save" 's music career. The producer and songwriter is now demanding the spotlight to shine on him through the release of "".

A debut record for him, Austin has worked on this one for a long time. The album that was originally scheduled for last year is said to have the "timeless" factor. "When you think of Miami's Ocean Drive, you think elegance, you think classy, sexy, fresh-all the things we feel this album is", said Austin. "We tried to create an album that is timeless."

June 29, 2007 09:59:31 GMT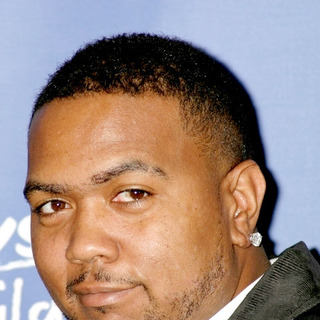 With already on board, Electronic Arts (EA) has to announced the rest of tracks in support of 'Madden NFL 2008' game. As the theme next year, EA decides to combine rock and R&B.

"The annual goal of the 'Madden NFL' soundtrack is to give unprecedented exposure to new artists, bring established stars to a whole new level, and single-handedly define the sound of the coming year via the biggest sports franchise in video game history," said EA executive Steve Schnur.

June 29, 2007 09:11:41 GMT

Legendary rock act has completed the second volume of their "encyclopedia". The follow up to "Kissology: Volume One, 1974 – 1977" will be ready for purchase on August 14.

This time, the package marked "Kissology: Volume Two, 1978 – 1992" will contain 3 DVDs and a disc that will vary by retailer. First copy will load mostly interviews and news on the band during the years including the infamous 1979 "The Tomorrow Show" interview where tension among the band was obvious. Still in the same disc, there will be an unreleased European theatrical version of U.S. flick "Kiss Meets the Phantom of the Park".

June 29, 2007 06:17:01 GMT

After creating quite a stir that she would perform in 's "True Colors", quickly brings it down by declining the offer. The reason to it? Fear of live performance.

The news comes after a representative for the tour explained that Britney never returned the call. "She was invited to appear on the first date in Las Vegas but we never heard from her."

June 29, 2007 05:15:24 GMT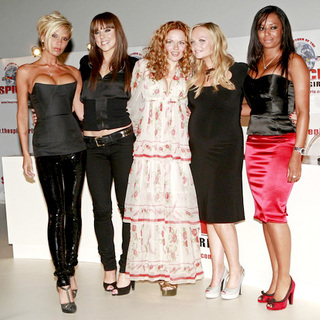 Several rumors, confirmations and denials after, pop band finally gave an absolute yes that come out of their lips. The British '90s sensation decided to get back together, but not forever just a "one night stand" said "Ginger Spice" Geri Haliwell.

Beginning their reunion announcement with "Hey everybody! We're back! Can you believe it?!," they started pouring out how excited each member is. Halliwell started hers with a comparison, "Imagine you got divorced and you've got back together with your ex-husband."

June 28, 2007 08:59:39 GMT
Successful with her debut album, spares no time to wait her charm rubs off. The open-minded singer is gearing second album with "" producer duo Future Cut again.

"I actually have an apartment in New York, and I've been there trying to record," Allen said. "I've been working with Future Cut again, and we've come up with some ideas, it's just not really there yet."

June 28, 2007 05:56:34 GMT

Rock outfit that became one of the highly anticipated acts in this year's Glastonbury Festival said that they would never play in the event again. Not that they had a bad experience but rather a fear that they won't come as good.

Frontman Brandon Flowers said in a statement, "This will probably be the last time we play here. You only get one real shot at it and this is ours." However, the band confirmed that they won't be absent from the festival forever. "If we ever come back, we'll be 's age."

June 28, 2007 05:56:13 GMT

has to scrap off the rest of their June and July shows after a node on vocalist Bert McCracken's throat was discovered. Doctor has ordered him to undergo a surgery and rest his vocal for a while before using it again.

McCraken's rest will resume for one month starting from July and that means the band should be good to go by September. Representing the lots, guitarist Quinn Allman said, "The band is incredibly disappointed but we promise to return to touring in the USA in early September with headlining dates."

June 28, 2007 04:47:44 GMT
Completing the promotional tour for "", has little time to rest before heading to the studio for the work on their new album. The stage they are in, "a handful of songs".

Frontman Tyson Ritters disclosed the ways he gathered the materials, "All I do is cruise around, listening to oldies, to some good ol' Motown, so stuff like that is sort of shaping what we've been writing. And we're looking at a ballad we wrote for the last album that she didn't use. We might revisit that one."

June 28, 2007 04:19:40 GMT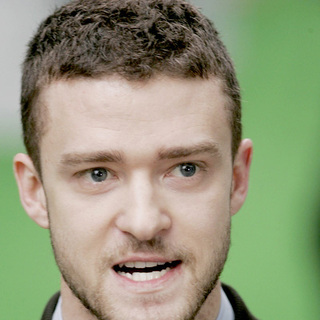 , who fancies collaboration from fellow musicians, has landed his choice to . The pop singer is excited on the chance to work with the British band.

"Coldplay are the modern Beatles," said Justin. "So I'd love to do a duet with them--especially Chris Martin."

June 28, 2007 03:57:58 GMT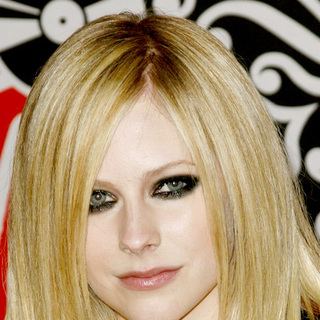 , , , aka Fergie, , , , and will draw the thin line between fashion and music. The star-studded line up will appear at the fourth annual Fashion Rocks event.

Just like previous years, the event is presented during New York Fashion Week. Tapped as the host this year is "Entourage" star who will lead the night at Radio City Music Hall on September 6. CBS will then pack it to two-hour special that will air the following night.

June 27, 2007 10:00:19 GMT
While fans are still jiggling to her "Tambourines", rapper adds a new released single from the album "". The second single she chose from the new record is "Give It to You" featuring .

"That's my favorite song on the album," she said in an interview. "It's definitely upbeat like 'Tambourine.' It's reggae, the beat is Spanish, it's a nice collaboration of sound. Another summer joint. It's a club song. Working with Sean, I've known him for years, but for some reason we never got to do a song together. It looked like we weren't going to get to do this song either 'cause he's so busy, but we talk on the phone and e-mail."

June 27, 2007 09:33:16 GMT
A poll by Rolling Stone magazine to determine which makes the angriest love song surprisingly points to an old tune by . "Don't Think Twice, It's All Right" tops the list of songs with fuming content.

The classic was written by Dylan back in 1962 for the album "". The 66-year-old singer once defined the song as "a statement that maybe you can say to make yourself feel better...as if you were talking to yourself."