October 04, 2007 07:55:49 GMT

has expressed his concern towards Jena Six case though his music. The rocker recently composed a song in support of the six black teenagers who are accused of battering a white school mate.

The 'Jena' song has the lyrics: "An all white jury hides the executioner's face / Oh oh oh Jena / Oh oh oh Jena / Take your nooses down / So what becomes of boys that cannot think straight / Particularly those with paper bag skin / Yes sir, no sir wipe that smile off your face / We've got our rules here and you've got to fit in."

October 04, 2007 07:42:49 GMT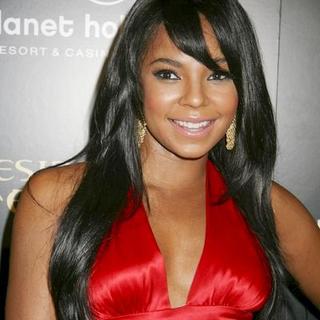 's return to music scene has been delayed by one week. The R&B singer's album '' is pushed back from December 4 to December 11.

Words have it that the delay was because 's 'Sweet Soul Odyssey' will be dropped on date 4, although both artists are under the same Universal Music wing.

October 04, 2007 07:11:21 GMT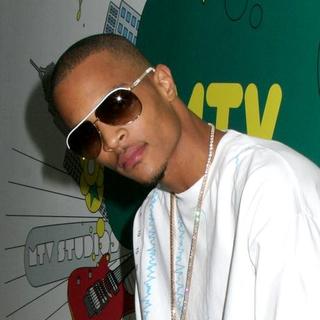 The music video of 's latest single 'Hurt' feat. and Alfamega has been premiered. The clip was shot at Club Crucial in Atlanta last month.

, T.I. is up for 9 nominations at this year's BET Hip-Hop Awards including Best Collaboration, Lyricist of the Year and Track of the Year. Not only waiting for his name to be called, he is now added to the performers list along with . They will join the already announced line-ups that includes , , , and many more.

October 04, 2007 06:50:23 GMT

aims mass of crowd when he launches a new U.S. tour this fall. The R&B singer - whose child pornography trial is suspended - has asked , and new comer to accompany him on the road.

The jaunt will start November 14 at Columbus Civic Center in Columbus, G.A. and continue in other 38 dates before concluding January 12 at Hampton Coliseum in Hampton, V.A. This would be Kelly's first major U.S. tour since his joint tour with in 2004.

October 04, 2007 05:58:38 GMT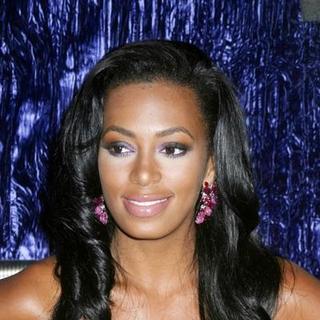 After earning credits for writing some of her sister's tracks, finally takes the position behind the mic herself. The younger sister of is gearing up the work of an "old sixties and seventies" record that will be released in the first quarter of 2008.

The album is called 'Solange & The Hadley Street Dreams' and it is part of Solange's project where she gets involved 90 percent in the writing. "I've written 80 to 90 percent of everything on my new album," she said in an interview with Essence magazine. "The one co-write I do have is with Bilal. Other than him, I have Q-Tip on the record, who is someone I grew up admiring as an artist, and I have a song with Marsha Ambrosius from Floetry."

October 04, 2007 04:43:21 GMT

As , has shot a burlesque theme video for her third single 'Hot'. The music video has now been completed and premiered on Austria's music station GO TV.

The video was shot in mid-September at Murdoch Hall, Beacon, New jersey, the same place films like 'Annie' and 'Quiz Show' were shot. As promised, Avril and her female dancers appear on corsets and fishnet stockings.

October 03, 2007 09:11:24 GMT
Refusing to stop, veteran country singer once again hit the road starting Jan 10, 2008. He will depart from Austin, Texas and wind down March 7 in Lubbock, Texas.

Beside playing his classics, Strait will support his upcoming retrospective album '' that is due November 13 via MCA Nashville. More dates are expected to be announced soon.

October 03, 2007 08:29:55 GMT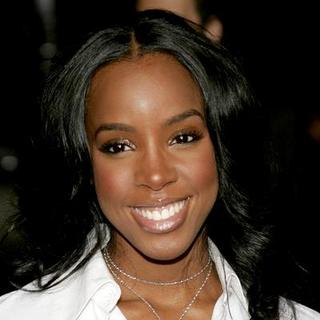 will finally bring her new release '' on the road. The former singer will begin a North American tour on October 28 in Seattle, with R&B singer as opening act.

The tour will also take her to Texas, New Jersey, and Detroit before concluding in Las Vegas three days in a row. Kelly will end her tour at Orleans Casino on November 29 to December 1 without Mario's presence.

October 03, 2007 08:01:36 GMT

' long-awaited album '' will be released on February 12, 2008 according to . Pre-order is even already available. It could be a hoax or pure coincidental, but the release date in U.K. is supposed to be on Monday, not Tuesday as scheduled.

The band's frontman was photographed on the studio with 's Sebastian Bach late September, working on Bach's solo album. During an interview Bach said that 'Chinese Democracy' "rocks" and he got to sing in one of the songs called 'Sorry'.

October 03, 2007 06:35:30 GMT

A deluxe edition of 's '' that reached #3 on Billboard Hot 200, is being prepared for a November release. The album will be distributed by Starbuck's Hear Music on November 16 with some bonuses.

The re-issue will contain a live DVD and three unreleased songs such as 'Why So Blue', '222' and 'In Private'. Five tracks from McCartney's June concert in London's Electric Ballroom plus videos for singles 'Dance Tonight' and 'Ever Present Past' will make it to the DVD.

October 03, 2007 04:50:54 GMT

The official tracklisting of 's concept album '' has been unveiled by Rap-Up.com. Beside first single 'Blue Magic' that has leaked last month, there are 10 others including title track 'American Gangster'.

As the last track, Jay-Z adds the remix of 's 'I Get Money' where he was featured in along with . On contrary to reports, a -produced song called 'Roc Boys' is not present or may be under a different title. It was initially slated for the second single off the album, but all to no confirmation yet.

October 02, 2007 07:29:35 GMT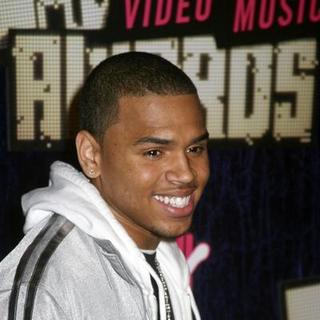 Due to the disappointment from fans regarding his '' cover art, has displayed two new covers for them to choose. The final cover will be determined through voting at .

The original colorful cover art was unveiled in September, but it's a remodeling of Brown's previously displayed photograph. A gold and white version of the cover was then introduced asking fans to pick between the two. Five days later the official site put up a third option that is totally different from the previous two.

October 02, 2007 06:40:08 GMT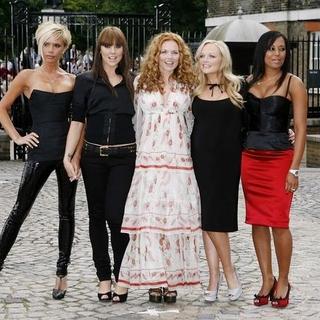 has come to ' rescue. The frontman is reportedly writing a song that will help catapulting the success of the reunited group's '' album.

The song is not yet titled but is set to appear in the album that will be released on November 5. The girls management feels that Bono's involvement will boost the sale of the album.

October 02, 2007 06:07:59 GMT
Post , announced that she will switch the venue to its neighboring country, Indonesia. The supposed Kuala Lumpur date on November 1 will now be replaced with a Jakarta date that was not within the tour schedule previously.

Beyonce's cancellation in Malaysia is explained as "scheduling conflict" although speculation points to her unwillingness to abide the country's strict dressing code rules. The Indonesian capital city has less stringent rules regarding performers wardrobe compared to Kuala Lumpur.

October 02, 2007 04:55:52 GMT
A new video from has arrived. The MySpace wonder premiered the clip of 'Soulja Girl' on BET's 106 & Park yesterday (October 1).

'Soulja Girl' is the second single featuring I-15 from his debut release '' that is dropped today (October 2). The rapper previously described the song as his experience with girls after he becomes famous and what he looks in a girl.