January 21, 2008 02:22:44 GMT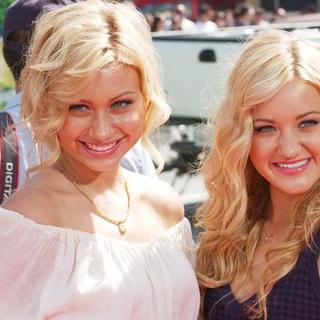 Beside giving their comments on MTV's Super Sweet 16, pop duo are still keen on promoting their second album, ''. They have premiered the music video for the second single lifted from the album, titled 'Like Whoa'.

The video made here is the Disney version where there are scenes from Disney's production TV movie, 'Minutemen'. The intertwined shots are meant to promote the movie which will be broadcast on Disney Channel and Family Channel on Friday, January 25.

January 19, 2008 07:37:04 GMT

is set to take the road without his band , in promotion of his solo debut album ''. The rocker will jump on a headlining tour in U.S. and join for a number of dates before commencing with the solo leg.

The first date of his U.S. headlining tour is February 11 in Atlanta, G.A. He will perform in other four dates alone before supporting Foo Fighters whom he also toured with during 2007 U.K. jaunt, for 12 dates. His solo headlining dates are continued on March 8 in Francisco, C.A.

January 19, 2008 07:15:37 GMT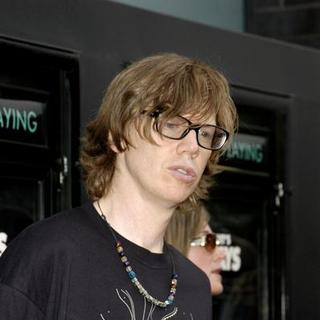 One more member of has joined a film project. While his band mate Kim Gordon is making a transition to become an actress, guitarist Thurston Moore prefers to stay behind a film score.

Moore is lending his songwriting talent to an adult movie called 'Extra Action (And Extra Hardcore)' which DVD is due to be out in U.S. on March 18. Richard Kern who has directed many of Sonic Youth's music videos have sat as the director of the MVD movie which "documents 60 amateur women (unpretentious, unadorned and undressed) set to an original musical score by Thurston Moore."

January 19, 2008 06:39:11 GMT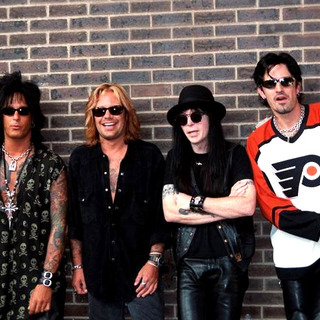 have prepared themselves to set sail on 'Motley Cruise' that promises "four days of rock n roll on the high sea - filled with music fun and sun - and of course plenty of Girls Girls Girls!". The band will be joined by a number of rock acts such as , , and a couple of others.

The bands will do 'on-deck' performances and allow fans to have meet and greet sessions with them. The ship will embark from Miami on January 24, visit Key West, FL before officially stopping in Calica, Mexico on January 28. Other acts participating in the cruise are Slaughter and Lynam.

January 19, 2008 06:09:32 GMT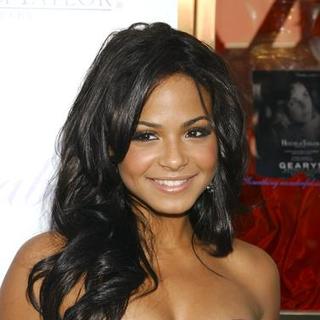 Words are circulating that has joined a new label which is a joint venture of MySpace and Interscope. The singer who left Def Jam in 2006 reportedly will release her fourth album under the brand new label.

The follow up to '' is scheduled to be dropped either in late Spring or early Summer this year. It was revealed that she has worked with producers Cool & Dre, Danja, Ryan Tedder, , and J.R. Rotem among others.

January 19, 2008 05:03:19 GMT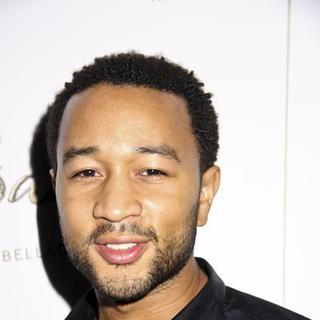 Amid the doubt of this year's Grammy Awards ceremony, plans are going ahead on the commemoration of the event that will enter its 50th year. Singer is slated to get on board an in-flight plane and perform a concert for a number of lucky sweepstakes winners.

As many as 50 to 60 people who win a series of sweepstakes on the websites of participating CBS stations and affiliates, will be treated with a 30-minute acoustic set from the soul singer. The Delta Air Lines' Boeing 757 plane which is branded with Grammy will take off from New York on February 7 and land in Los Angeles.

January 19, 2008 04:29:25 GMT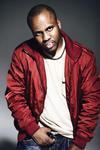 Consequence, known best as 's frequent collaborator and his work on A Tribe Called Quest's 'Beats, Rhymes and Life', has premiered a black and white music video of his single 'The Good, The Bad, The Ugly.

The song is featuring West again and first included in West's mixtape 'Freshman Adjustment' that was released in 2005 before than made into Consequence's 2007 debut album, 'Don't Quit You Day Job!'.

January 19, 2008 03:46:12 GMT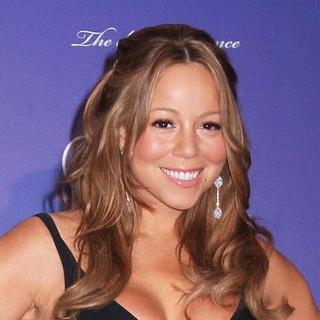 's new album is taking shape with the announcement of its title, release date, track list and collaborators. As , the eleventh studio album will be named 'That Chick' after one song that made the cut and it will be released on April 1 via Def Jam.

Producers in the album includes , , and Rodney Jerkins. Meanwhile, is confirmed to be the featured artists on the track which was previewed at TAO club when Carey rang for the New Year's Eve. , son of legendary , is also contributing in the album.

January 19, 2008 03:00:31 GMT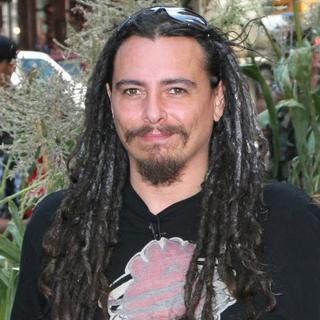 have found the replacement for guitarist James "Munky"Shaffer who announced his time out from the band earlier this week. According to HardDrive Radio, the nu metal band that have just started their European tour, hired Rob Patterson as their guitarist and opted Ray Luzier as their drummer, sitting for David Silveria who took an indefinite hiatus in 2006.

"Yeah, I'm the new drummer for Korn now," Luzier told Ultimate-Guitar.com. "We start in Dublin, Ireland on the 13th of this month and we have a big world tour coming up right now. We're going everywhere, all over the U.K. and we're going to go to Dubai, South Africa, Russia. It's a crazy tour." Patterson was the band's supporting guitarist during Family Value Tour 2006 while Luzier was formerly in Army of Anyone. Their status is limited to being the touring members, not the official ones. After all there is still possibility that Munky will return to the band.

January 19, 2008 02:18:38 GMT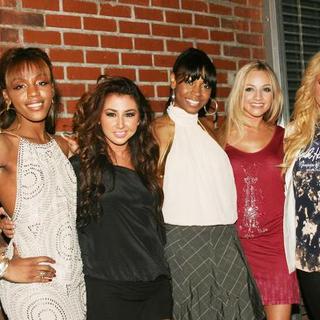 are back on the track and ready to launch their first single from their sophomore effort. Bad Boy/Atlantic Records have allowed fans to get a say between two songs which are posted on their official site.

Despite earlier this month, Atlantic have put 'Damaged' and 'Pretty Boy' as the options. 'Damaged' is an uptempo dance track which can easily be a club banger while the smoother 'Pretty Boy' is reportedly produced by 's protege, Danja.

January 18, 2008 09:42:13 GMT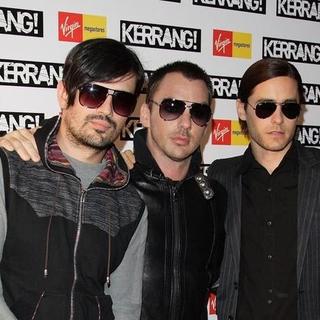 -fronted rock band have begun the pre-production of their third effort. They will follow up the 2005 released '' that peaked at #36 on Billboard Hot 200.

"We are actually doing pre production," drummer Shannon Leto said to Ultimate-Guitar.com at the 2008 Guitar Center Drum Off. "I've recorded a bunch of beats, some guitar parts. My brother has probably written twenty or thirty songs already. We're going to go tour England and part of Europe right now, come back, record about five songs and see what happens."

January 18, 2008 09:06:59 GMT

A shocking news came from when he announced a plan to quit the music industry after releasing another album. The rapper who had just dropped his second studio album '' in December 2007 revealed that he wants to be a literary figure.

Lupe felt that he has to channel more time in doing other things that had been his dream beside making music. He said, "I have one more album in me and then I'm out. I've been doing this music hustle for eights years and have more things I still want to do. There are other ways besides putting out an album that allow me to channel my creative energy and I'm writing a book about a window washer. I will have more than enough to keep me busy."

January 18, 2008 06:12:03 GMT

An all-inclusive trip to London is offered for 's fans. Those interested to accompany the rapper on his promotion tour to London may join the competition that is held in partnership of Interscope records and SendMe Mobile.

Soulja Boy is slated to do press interviews, radio talks, and other exclusive events in London and fans can win the chance to follow him around. To win log on to and guess the lowest number that no one else has picked by the end of the game. For each bid there will be a cost of $ 0.99. Or simply send a text SBTE to 23687.

January 18, 2008 04:56:41 GMT

is demanding his money from King Music Group, Inc. The R'n'B singer signed a deal with the record label back in 2007 and has yet to receive the amount of money he was promised with. He had filed a lawsuit and reached a settlement which was not materialized and for that, he is now suing for breach of contract and fraud again.

Part of the deal they made involves a $500,000 in advance which has not been received by Ginuwine. In fact, a $1.75 million was promised when Ginuwine agreed to record an album for the company. However, it was later known that there is no such corporate record suggesting the label actually exists anywhere in New York, California, Florida or Tennessee.

January 18, 2008 04:25:11 GMT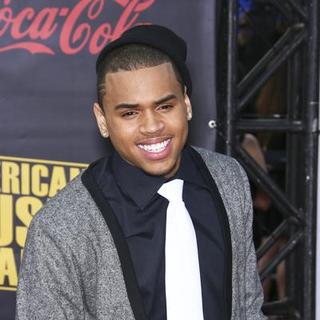 Following 's denial on feuding with fellow teen star, , it was reported by MTV News that Brown will release 'Picture Perfect' as the fourth single from his '' album.

In fact, Brown will release it in a remix that is done with Bow Wow and rapper . The song was originally featuring who also acts as the co-producer. No confirmation yet on when the single will be released but it was reported that February 26 is the date.