April 17, 2008 04:32:35 GMT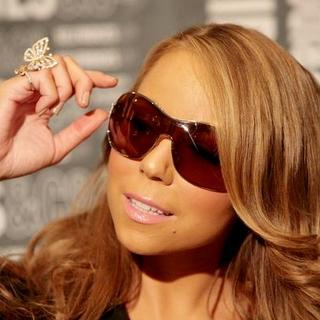 who is the mentor and theme for this week's American Idol, performed her new single "Bye Bye" on the result show on April 16. On the section that was aired on FOX at 8:00 P.M. central, finalist Kristy Lee Cook was eliminated after surviving bottom three for several times.

Kristy tackled Carey's song "Forever" that appeared as the soundtrack to the star's film "Glitter", and gave Carey "goosebumps" during the rehearsal. Unfortunately, she failed to deliver the same sensation to the audience that she landed on the bottom three along with Brooke White and Syesha Mercado. Carey was not the only performer for alumni was also there to take the stage.

April 17, 2008 04:05:17 GMT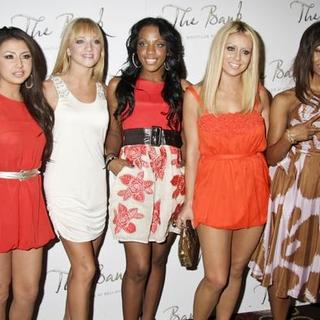 's proteges, and are going to hit the road together to promote their new releases. The music acts will team up to make up "P. Diddy & MTV Present Making the Band 4 - The Tour" line-up, accompanied by their Bad Boy label mates, Donnie Klang and Cheri Dennis.

The trek will visit 10 cities beginning May 24 in Orlando, Florida. Tickets are pre-sold starting today, April 17 on Bad Boy Records website while its general sale will be effective starting from Saturday, April 19. Diddy who announced the tour on MTV's TRL on Tuesday, April 15 said that there will be cameras following them during the tour and the footage will be aired this Summer as an episode for the new season of his reality TV series, "Making the Band".

April 17, 2008 03:30:13 GMT

' new album is taking shape with the revelation of its album cover and full tracklisting. The album which is titled "" simply uses the close shot of Jennings' face from his side and a dawn sun which is interpreted as the kind of "change".

Tracklisting are also available, containing as many as 15 tracks including two lead singles, "Cops Up" and "Never Never Land". Both tracks have received their video premiere with the latter specifically lifting the 'family theme' that the R 'n' B singer wants to project in the CD. The end credit of the video stated "Family, it never goes out of style".

April 17, 2008 03:03:10 GMT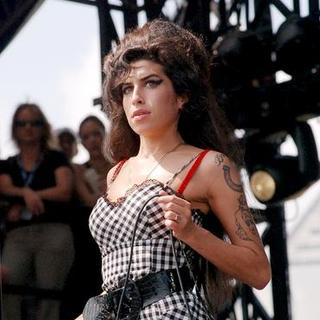 Just when things started to build up on her good side for , the wall has crumbled down once more. The "Valerie" crooner reportedly is given a warning by her label, Universal to stay away from drugs and other binges if she wants to release another album.

Winehouse has confirmed that she is working on the follow up to her Grammy-winning album "" but it's likely that it will not see the light at all. The head of her British label, Lucian Grainge had given a warning earlier this year when she made headlines with footages of her smoking crack surfacing on the media. Now that she allegedly falls down to the pit once more, the label has to take second interference.

April 17, 2008 02:25:02 GMT

are taking their original bassist back to the clan. Eric Avery is confirmed reuniting with guitarist , vocalist Perry Farrell and drummer Stephen Perkins though it is still for a "one night only" bill.

The four piece will take the stage at U.S. NME Awards on April 23, the date where they will perform together for the first time since 1991. The event which is held at Los Angeles' El Rey Theater will see the band being rewarded NME's Godlike Genius Award as well as performing three songs which are not listed yet.

April 16, 2008 09:16:14 GMT

have premiered a music video from their "" album. The Hip-Hop group has released the clip for track "The Heart Gently Weeps" where soul singer provides the vocals.

The song has a close reference to song "While My Guitar Gently Weeps". ' guitarist John Frusciante assisted in the song along with Dhani Harrison who is the son of George Harrison. This is made the first official single from "8 Diagrams" which was released late last year.

April 16, 2008 08:34:21 GMT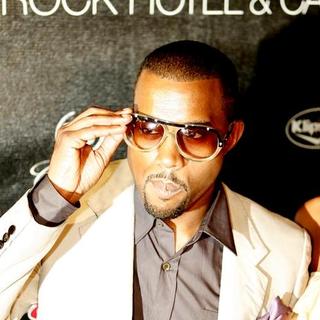 has brought in production duo Wrightwax who won the beat battle competition "The Set". The duo consisting of cousins Deuce and B. Wright are signed to West's G.O.O.D. Music after being acquainted through the label's artist, .

"From working with Big Sean, we got a chance to get in the studio with Kanye while he was making the album and he said he wanted to sign us," Wright told SOHH.com. "We were in Atlanta and he was just playing some of our tracks and in the first ten minutes, he was like 'I wanna sign ya'll,'" Deuce added. "He was listening to our stuff and he turned it down and was like, 'how did you think to do this?' I was just in awe. I mean, it was Kanye West asking me how did I do this."

April 16, 2008 08:18:12 GMT

Newly signed dance act will showcase her talent to a bunch of people during the annual White Party which is held on Saturday, April 19 at Wyndam Hotel's Spring Break Pool Party. The Interscope artist is set to appear in the event that is catered to LGBT communities, accompanied by Frenchie Davis and Candis Cayne.

Lady GaGa who has made much hype in club scenes, has released her debut single "Just Dance" on iTunes and is preparing to release the full set in Summer under the title "". The single is featuring R 'n' B singer who is also relatively a new comer signed under 's Konvict Music.

April 16, 2008 06:50:05 GMT

In a joint partnership with AceShowbiz, rock band are giving away a trip for two fans to watch the band performing live in Las Vegas. The band have released their new album "" and on Sunday, April 20 will celebrate it with a party in the Sin City where two lucky fans can meet the members personally.

The winner will get to watch the band performing from the V.I.P. section of the renown Mandalay Bay. Along with the trip and meet and greet session, the eligible winner will get an autographed copy of the the band's brand new CD that has hit the stores on Tuesday, April 15.

April 16, 2008 06:03:52 GMT

is the latest artist to cut ties with the label. The rapper announced through an interview with MTV that he should be off the deal with Interscope/Star Trak Records by the end of this week and will release his new album independently. The Houston native however dismissed any conflict with the label, saying that there was "no hard feelings".

Thug, real name Stayve Jerome Thomas said that the bosses in Interscope heard his pleas for bigger freedom and therefore let him off the hook. "I sat down with the general manager," he said. "Really, I just sat down and told them, 'Y'all over here don't understand the type of music I do, and y'all hold me back while y'all trying to get your situation together. I ain't really got that time to sit on the sideline while you do this. Let me pay y'all. Y'all gave me all this money. Listen, I'll give y'all some money off the new album.'"

April 16, 2008 04:39:09 GMT

have begun the series of promotional acts to support their new release, "". Beside, preparing the annual Crue Fest that will hit North American indoor stadiums, the rock band have also tied a deal with Rock Band to release their new single through the video game.

Backed up by Live Nation, Crue will bring , Sixx: A.M., and as supporting acts in their 41-dates jaunt. The trek will begin July 1 in West Palm Beach, Fla and wraps up August 31 in Pittsburgh. Tickets have been available through for earlybirds and will be sold via on Friday, April 18.

April 16, 2008 03:23:01 GMT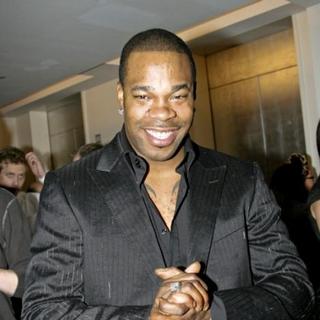 More and more clash of genres are brought up to the surface these days. Rapper has nabbed a collaboration with rock group to do a song called "We Made It" that will appear on Rhymes' new set, "" as the first single. The track itself is a joint production between Cool & Dre and Linkin Park's DJ, Mike Shinoda.

Not only that, a video has been shot for the single in Los Angeles on Tuesday, April 15 with director Chris Robinson. However, from Linkin Park's camp, only Shinoda and vocalist will appear on the video. No premiere date has been set up yet.

April 16, 2008 03:02:00 GMT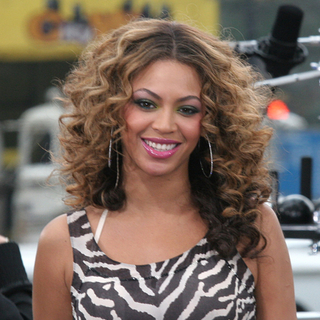 Words are rive that is ready to retire after releasing her next album. New York's DailyNews heard from Beyonce's cousin, Angelica Knowles, that the singer plans to end her music career to back up her rumored husband on his next venture.

Post departing from Def Jam, Jay-Z reportedly is setting up his own label The Carter Music Group under his deal with Live Nation and Beyonce is slated to be one of the heads there. Rumor has it that Beyonce has scouted a talent in an R 'n' B artist named Chelsea Thomas and will make the newbie her first protege. No comment yet from Beyonce's camp.

April 15, 2008 09:08:19 GMT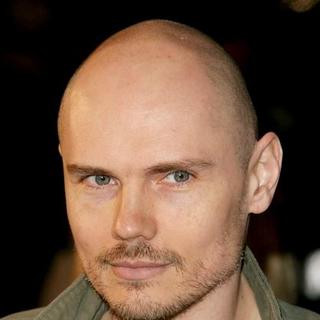 On Monday, April 14 it was announced that will be inducted to Hollywood's RockWalk for their credibility in music field. Their induction ceremony will take place at the Hollywood Guitar Center on April 23 at noon. They are also scheduled to make a performance outside the store.

The band's remaining members vocalist and guitarist Jimmy Chamberlin reportedly will be present during the ceremony to press their hands on the prepared cement. The molded handprints would later be put alongside those by other rock icons like , , , , , and .

April 15, 2008 07:34:04 GMT
Although the single "Birthday Girl" has been dropped from ' new set, a video is still made for the -featuring song. The Hip-Hop band,however, refused to appear in the video and instead hired porn star Sasha Grey to be the titular character. Rik Cordero directed the clip.

"Birthday Girl" was eliminated from their April 29 album "" due to its idea that differs from the rest of the album's tracks. The band wanted to keep the political essence of the CD. Member ?uestlove explained, "It was just sticking out like a sore thumb. Initially it was going to kick-start the record ... but then that didn't work. Then we were going to have a 'halftime' thing where it was gonna come in the middle of the record as a break from the political thing, but that didn't work, either." The single is available on iTunes.