March 19, 2008 05:08:10 GMT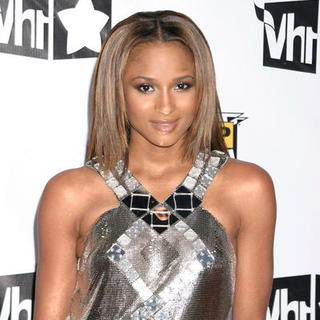 More details on 's third effort has been released. Although the title is not yet revealed, Billboard.com reported that the album is under work with release date slated to be either August or early September. The new album will be the follow up to her 2006 release "".

The Grammy-award winning singer reportedly is hard at work, squeezing time for studio sessions for this album. Among those backing her up are , Polow Da Don, The Clutch and 's protege, DanjaHandz.

March 19, 2008 04:40:20 GMT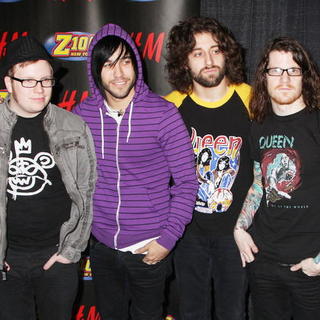 Rock act are breaking boundaries by attempting to break a world record performing in seven continents within 9 months. The four-piece will travel to Antarctica, the Earth's southernmost continent, and perform there on March 25 in front of a team of assembled scientists at a set up gymnasium.

The band's management company announced that they will board on a private jet from Chile to the cold region and enter the Guinness Book of World Records. They have visited the other five continents since last Summer, with gigs in South Africa, Asia, Australia, Europe and North America. They will conquer the sixth, which is South America, on March 23 when they perform in Santiago, Chile.

March 19, 2008 04:14:34 GMT
's third LP begins to take shape with the announcement of the album's tentative title. The R'n'B crooner revealed to MTV that it will be called "" and that the first official single will be "Closer" that was on Friday, March 14.

On choosing such title for the album Ne-Yo explained, "I'm trying to take it back to where you couldn't walk out of the house unless you looked your best. Back in the day of, say, the Rat Pack and ... any picture you ever see, they're suited and everything is right from top to bottom. Not saying it has to be a suit, 'cause clothes don't make the man - it's the attitude and person. The music needs to personify that."

March 19, 2008 03:52:14 GMT

's highly-anticipated album "" has started to unleash itself. Following the promotion of the first single "Touch My Body" and its plus the first performance of another single "Migrate" featuring on Saturday Night Live last weekend, the album cover is finally revealed.

The cover was put up on Carey's that also confirms its release date to be April 15 via Island Def Jam Records. It is a simple black and white photo of nude Carey covered with feather shawl only.

March 19, 2008 03:32:17 GMT

-created band have begun the series of their promotion for their debut release. A new music video has been released to mark their first ever clip as a five-piece. The video is for the first single "Got Me Going" that is pulled from their upcoming self-titled album.

Since they are in the same house with , the group are also having the same director as the all-girls band to direct this video. Syndrome who also directed Kane's is also taking this project for DAY26. Diddy is making a cameo in the clip, signing his name in the contract for the boys.

March 19, 2008 03:11:57 GMT

A new joint from has been released on-line. "A Millie", a song that features Mack Maine can be found circulating on the Internet as the second single pulled from the rapper's upcoming album, "".

Within the lyrics, Wayne boastfully raps: "Hip-hop just ain't hip-hop without me." It is produced by Bangladesh and is the follow up to "Lollipop" that has released its earlier this month.

March 19, 2008 02:53:19 GMT

A new video from has been released on iTunes yesterday (March 18) for his third single "Hip Hop Saved My Life" that features Nikki Jean. The clip reportedly is directed by Dr. Teeth with low budget.

Shortly before the video is commenced for a premiere, Lupe released two stills from the video. One still features him leaning on a car with of who wears a "R.I.P. " T-shirt. "Hip Hop Saved My Life" is the third single lifted from the rapper's 2007 album "".

March 19, 2008 02:25:40 GMT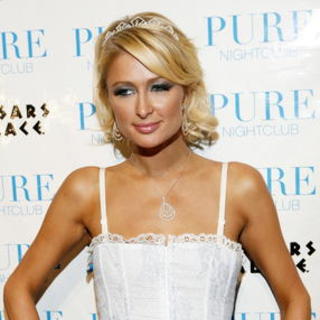 There are reports that is going to do a dance album. The socialite who established her own label, Heiress Records, will release a dancey-type of materials for her second album, inspired by French DJ and House music producer .

As previously revealed, Paris teams back up with Scott Storch for her next piece and in the middle of her hectic schedule developing a new reality series, Paris has updated her progress on the album. She revealed in an interview that she has set up a recording studio in her new Hollywood house and is looking forward to record more upbeat tunes for the follow up to "" (2006).

March 18, 2008 09:37:41 GMT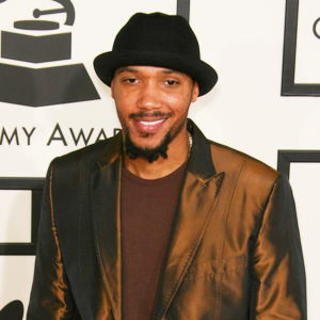 The music video for "Never Never Land", a new joint from R'nB singer has been premiered on BET. The song is the second single from Jennings' forthcoming album "" that is due April 29 via Columbia Records.

"Never Never Land" has been preceded with the track "Cops Up" that was released late last year. The video itself portrayed Jennings recalling the past four years of his life that was started with violent lifestyle involving club fights. His girlfriend, however, never backs out on him throughout the years and in the end of the clip there is a quote from him that is read: "Family, it never goes out of style".

March 18, 2008 07:49:34 GMT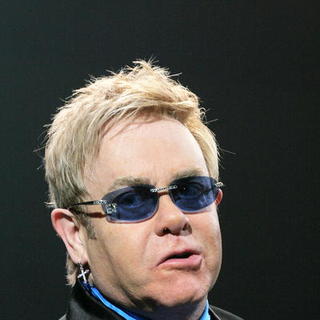 will keep it nice and square when he goes out there to perform for president hopeful, Hillary Clinton. The British singer will raise money for her presidential campaign through a "one night only" gig at New York's Radio City Music Hall on April 9.

"I'm not a politician, but I believe in the work that Hillary Clinton does," Elton said. This would be his first solo appearance in 8 years following his October 2000 performance without his band at Madison Square Garden. Tickets will go on sale on Wednesday, March 18, ranging from $125 to $2,300. For those who donate more than $10,000, they will get a chance to meet Elton, Hillary and her husband Bill Clinton in a private session.

March 18, 2008 06:34:58 GMT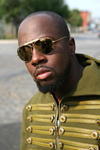 MtvU's Campus Invasion Music Festival have announced the string of musicians to grace their line-up this year. The star-studded bill is made up of various genres of music which boast among others like , , , , and .

This year the festival will begin their annual event at University of Maryland in College Park on May 2 and continue at two other places, namely Philadelphia's Penn's Landing (May 3) and Boston's University of Massachusetts (May 4). The line-up that also includes , and will give all-day entertainment at each campus.

March 18, 2008 06:13:47 GMT

will pack and deliver their sophomore album "" to be released as soon as next week. On such fast and sudden announcement, the rock band fronted by explained that they are going against the four-month delay that record labels usually request before putting the set in stores for promotional events.

"We wanted to explore the idea of releasing an album everywhere at once and THEN marketing and promoting it thereafter," the band explained. "The Raconteurs would rather this release not be defined by its first week sales, pre-release promotion or by someone defining it FOR YOU before you get to hear it."

March 18, 2008 04:51:08 GMT

At least 12 people have been arrested during a -headlining concert in Galveston, Texas on Sunday, March 16. Multiple fights have occurred during the event dubbed Spring Break Party Beach Bash that was hosted by Houston radio station Party 93.3 fm and featured other performers like Lil Keke & Lil Wil, and Colby O'Donnis.

According to a press release, there were four officers on duty but several brawls broke out on the streets, leaving them very short-handed. The Galveston police department tried to restore order after performances from the artists for four straight hours with the help of more Galveston's on-duty officers.

March 18, 2008 04:23:50 GMT
Following the indie release of their latest album "", Nine Inch Nails are also taking new approaches for its promotional campaign. The band fronted by Trent Reznor are asking fans to contribute videos for the tracks in the instrumental album.

In a collaboration with YouTube, Reznor announced that fans can enter the competition which winning video will air on the video-sharing site. Reznor and his team will personally select the winning clip. "The concept is for you to take whatever tracks you feel inspired by from Ghosts... and create what you feel should accompany them visually," Reznor announced.

March 18, 2008 03:46:14 GMT

has teamed up with a fellow teen rapper who is on the verge of making her debut album available in stores. The 17 year-old rapper is getting the support from , 18, in a tour dubbed "21 and Under Tour".

The tour will start April 11 in Myrtle Beach, S.C. and will be stretched up to May 11 in Atlanta. Soulja is still touring in support of his debut album "" while Lil Mama is promoting her upcoming debut album "". They will also be accompanied by rapper .