February 14, 2008 03:20:39 GMT

Despite her wins and performance at the 50th Grammys on Sunday, February 10, cannot retain her album's position at #1 on the Billboard Hot 200 chart this week. "" is forced to sit at #3 despite a 31 per cent increase in sale this week. 's "" fills in the top spot.

This would be Johnson's second #1 album as he also sold big with the last effort, soundtrack to "". The new album moved 375,000 copies according to Nielsen SoundScan and the number is four times bigger the runner-up. 's "" is placed second after selling 92,000 units.

February 14, 2008 02:40:02 GMT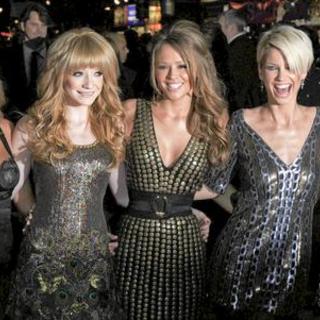 have premiered the video for "Can't Speak French", the third single from their fourth album, "". The British all-female group that always come with different concept in their videos choose the burlesque theme this time.

According to some reports, it was shot towards the end of January in London. Rumor has it that it is their most expensive video to date with production cost reaching a hundred thousand pounds. It was reportedly, inspired by Marie Antoinette era where big gowns were popular in French at that time.

February 14, 2008 02:06:00 GMT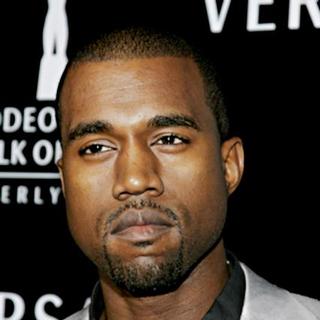 The highly-anticipated video of has finally arrived. "Flashing Lights" featuring Dwele, the fourth single from the rapper's Grammy-winning album "" has received its video premiere yesterday (February 13).

It starts with a girl getting out of a car and stripping down to her lingerie only to burn her clothes. West is then found in the trunk of her car, tied up and the girl reaches for a shovel. The movie-like clip has sent speculations that it will be continued sometime in the future with a part two. It was directed by Spike Jonez and West himself.

February 13, 2008 09:58:47 GMT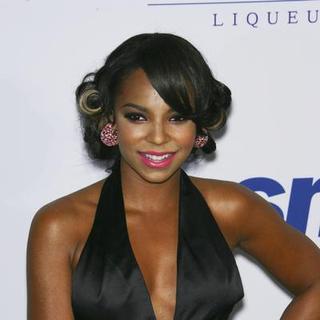 The first single from 's upcoming album has premiered its music video. "The Way That I Love You" has been confirmed as the official lead single from the much-delayed album, "".

The video was directed by Kevin Bray and was shot in Los Angeles back on February 7. The single itself is produced by L.T. Hutton and is scheduled to take impact on radios on February 19.

February 13, 2008 08:45:38 GMT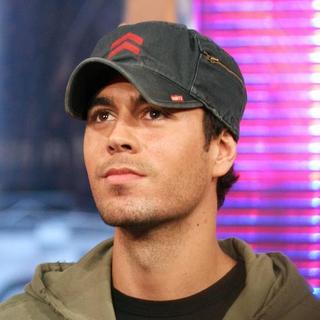 will soon release a Spanish greatest hits album and the first single has been determined to be "Donde Estan Corazon". A music video which was directed by Paul Minor for the song has been premiered on Yahoo! Spanish.

The Spanish compilation album which is not-yet-titled is reportedly to be released on March 25 with two original materials that include "Donde Estan Corazon" and another one called "Lloro Por Ti". Other information regarding the album can be found on .

February 13, 2008 07:34:34 GMT
It has now been that will give the premiere of his highly-anticipated music video of "Flash Lights" to BET. The video which would be the fourth from West's "" is set for a release today (February 13).

As , the video is the joint direction of West himself and renown director Spike Jonez. Two frames of the video had been posted on his and the full length had been played at a Grammy after party in front of a celebrity crowd.

February 13, 2008 05:59:46 GMT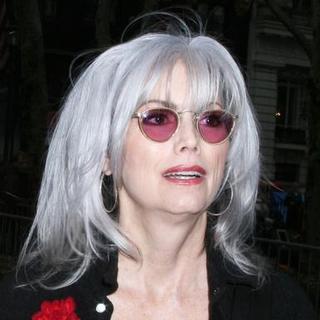 The Country Music hall of Fame have added a fresh batch of inductees that will be included as their members this year. Four musicians from the genre have been selected, including singer , singer/songwriter Tom T. Hall, country group The Statler Brothers and late singer/songwriter Ernest "Pop" Stoneman.

The line-up was announced on Tuesday, February 12 by Country Music Association and the four acts will be formally inducted at the annual medallion ceremony tentatively set for April 27. With their inclusion, the Hall of Fame is totaled to have 105 members.

February 13, 2008 04:45:25 GMT
was intimidated when handed over her "Queen" title to . Knowles made an introduction to Turner who was making a stage comeback at the 50th Annual Grammy Awards by addressing her as "the queen", and Franklin who has long been known as the Queen of Soul is unhappy about that.

In a released statement through her publicist, Franklin stated "I am not sure of whose toes I may have stepped on or whose ego I may have bruised between the Grammy writers and Beyonce. However, I dismissed it as a cheap shot for controversy."

February 13, 2008 04:19:54 GMT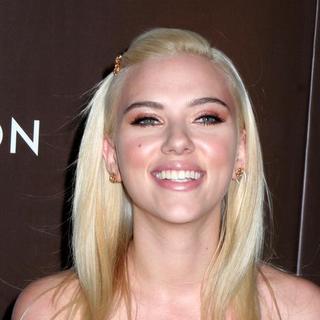 New details on 's debut album have been unveiled as the actress turned singer showcased it in front of journalists on Tuesday, February 12 at New York's Joe's Pub. "", the title to the album, contains 10 covers that include in two of the tracks and an original material titled "Song for Jo".

Bowie, who Johansson met during a party just before embarking on the project, contributes his vocal in the songs "Falling Down" and "Fannin' Street". Both songs also receive assistance from ' guitarist Nick Zinner and members of band Celebration. Dave Sitek of who takes the major production, revealed that the sound will generally be "cough medicine/Tinker Bell", as quoted by Billboard.com.

February 13, 2008 03:45:39 GMT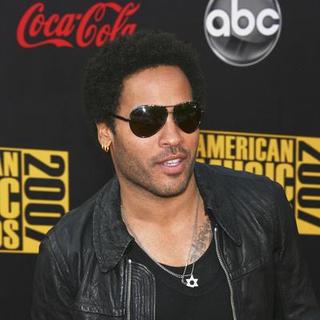 Due to his hospitalization on Tuesday, February 12, is forced to postpone all the arranged dates of his European tour. The singer was admitted to Miami's Mount Sinai Hospital due to bronchitis stemming from a flu and respiratory tract infection that he had gotten since mid-January.

His album "" was released last week on February 5 and he was due to serve the first tour date in London next Monday, February 18. The jaunt was supposed to stretch through the end of March. His spokeswoman, Carleen Donovan announced that the dates will be rescheduled as soon as possible.

February 13, 2008 03:15:16 GMT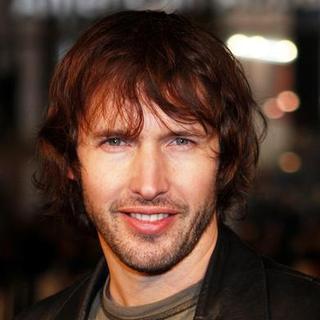 has moved on with the third single from his sophomore effort, "". The British singer chose "Carry You Home" as the follow up to "1973" and "Same Mistake".

"Carry You Home" will be available for download on March 10 and can be purchased physically on March 17. Blunt has premiered its music video in advance, in black and white theme.

February 13, 2008 02:57:36 GMT

have begun mapping out plans to promote their latest release, "" by announcing a North American tour that will begin in May. The rock band will finally hit the road for the first time in two years on May 5 in West Palm Beach, Fla.

So far eight dates have been confirmed to include stops in Atlanta, Houston and Dallas. After that the band will head to Europe to play there for a month before coming back to the States for a number of performances in Los Angeles, New York, Boston and many more which dates are not yet announced.

February 13, 2008 02:23:48 GMT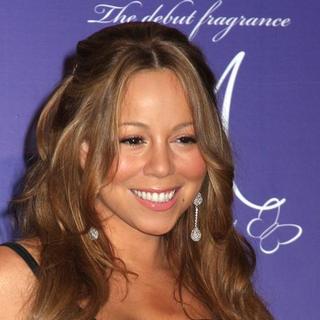 has made some changes in her upcoming release. Instead of sticking with the old title, Carey has decided to change the eleventh album's name from "That Chick" to "". She has also pushed the release date from April 1 to April 15.

The first single from the album, "Touch My Body" has been released on radio outlets yesterday (February 12) and . The single which will be released physically on February 19 was produced by Tricky Stewart and , the latter was responsible for 's Grammy-winning single "Umbrella".

February 12, 2008 07:23:14 GMT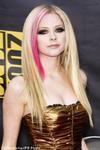 is ready to rock the stage in her upcoming tour because her latest release is made for live actions. "The Best Damn Tour" that will support the album "" promises big and energetic stage acts from the Canadian singer.

"My inspiration for this record, a lot of it came from the live show and knowing what kind of songs I wanted to play live," Lavigne said in a teleconference. "I wanted to play fast, fun songs. I love playing songs like 'Sk8er Boi' onstage because the crowd just reacts, and I love it when everyone is freaking out and jumping."

February 12, 2008 06:18:50 GMT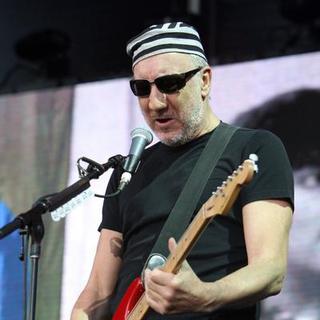 Rock duo have begun the long hours at the studio to record their twelfth studio album that follows up the 2006 released "". Guitarist Pete Townshend and vocalist Roger Daltrey as stated on their official site, will work with producer T-Bone Burnett to revisit old sound.

"I am hoping to come up with some songs for a more conventional Who record," Townshend wrote on . He admitted that Burnett is an "old friend" who will help them in the new studio album. The plan is to go back as far as "", their 1973 album that went platinum in U.S.