November 29, 2007 07:34:43 GMT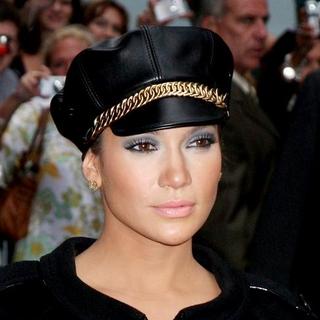 Could be due to her first pregnancy, but has decided to snub a scheduled performance at Movies Rock concert on Sunday, December 2.

The concert which is planned to put her as a performer and presenter was to be held at Kodak Theater in Hollywood, celebration the harmonious clash between music and movies. No statement has been released yet regarding Lopez's withdrawal.

November 29, 2007 07:11:40 GMT

Among her glitzy and much exposed personal life, has to spare a time slot for her third album. The former child actress is reportedly under pressure from her label, Universal Music Group, to finish the album which is part of the contract.

"She is only recording another album because of a contractual obligation to Universal," a source told the New York Post. However, there has been reports too that Lohan's passion is what drives her to the studio.

November 29, 2007 06:41:07 GMT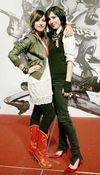 Newly released is the second video from ' '' album. The clip is for the song 'Untouched', the second Australian single, that follows the title track.

'Hook Me Up' the album was released in their homeland on November 3, debuting at #2 in the local chart after selling 9,531 copies according to ARIA.

November 29, 2007 06:10:40 GMT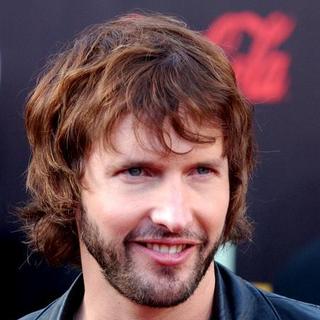 More and more pop and rock artists are crossing the bridge to Hip-Hop and vice versa. After 's was famously included in 's '', James Blunt is trying the same thing by allowing his song to be sampled.

The chorus and piano part of 'No Bravery', a track from Blunt's 'Back to Bedlam' album, has been used by rapper Beanie Sigel. Blunt gave the authorization on the sampling for Sigel's song 'Dear Self' that is included in album 'The Solution', due December 11, 2008.

November 29, 2007 05:17:48 GMT

Previously only a preview, the full first video from 's third studio album has been premiered on MTV Russia. The song is called 'White Robe' or 'Beliy Plashchik' in Russian and it's taken from the album '', due early 2008.

Apt to the album's title, the concept of the video is matched to the whole war theme. 'Waste Management' is the term used to describe human condition in concentration camp during World War II. The video also shows both members Lena Katina and Yulia Volkova in the cruel time frame but each living different fate.

November 29, 2007 04:49:49 GMT

Ways to release musical work these days are getting variable, or should one say 'unconventional'. Heavy metal band , among some, decide to release their new single in a new media, a video game.

While their classics are favorites in the Harmonix-developed 'Guitar Hero' games series, Metallica are eying to debut their new single through the company's other production, 'Rock Band'. This means that the single will be heard for the first time through the playing of the gamers.

November 29, 2007 04:18:18 GMT

Rapper has premiered the video of 'Girl You Know' a track that will appear in his upcoming album 'M.A.D.E.'. The song is produced by Nottz (, ) and features guest appearance from .

'M.A.D.E.' will be released on December 4. In a recent interview with AllHipHop.com Scarface described the album as "the most relevant album" because "after being (around) twenty years and you still a foot soldier."

November 29, 2007 03:47:57 GMT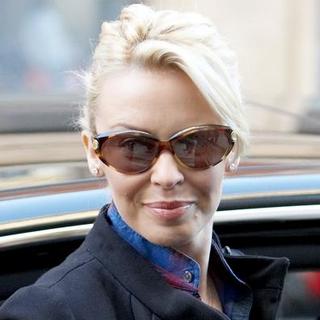 has given the final shot to the rumor that she won't tour to support '' due to her health. The pop singer has just announced an extensive 2008 tour in Europe that will begin in May.

A statement on her official site read: "The new show will be a totally different concept to previous Minogue spectaculars, which have seen her fuse her remarkable creativity with groundbreaking technology to become one of the most respected live performers of our time."

November 29, 2007 03:16:52 GMT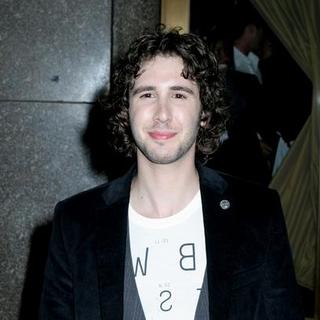 What a big difference an can make. Apart from the building Christmas spirit, an appearance in her show has triggered 's season album to fly off the shelves in rapid rate. '' was sold 405,000 copies, overtaking last week's champion Alicia Key's '' to claim the #1 spot.

Keys' album that set the second biggest number this year, had a 53 per cent decrease in sale this week by moving 349,000 units. Entailing behind hers is that climbs 4-3 after selling 234,000 copies. ' '' is still strong on the Top 5 position, taking the fourth with 192,000 units sold.

November 29, 2007 02:09:50 GMT
's video for 'Sensual Seduction' aka 'Sexual Eruption' in its dirty version, has been premiered. As promised, the video captures a retro looking Snoop backed up with his group 'girls'.

The clip was directed by Melina (, , ), and premiered on MTV's TRL yesterday (November 28). The rapper is scheduled to give a personal delivery of the music video on BET's 106 & Park today (November, 29).

November 28, 2007 10:20:30 GMT

When it comes to rock there's a longing for the eras where the stage act is simply an addiction. Coming from Sacramento, California is the revival of those ripped open shirts and sensational guitar picks that comes in the name .

Exclusively telling AceShowbiz is the band who refuse to be called a throwback although their influences may come from rock legends such as , Guns N Roses and . Read our interview with the band below.

November 28, 2007 08:29:53 GMT
British rock outfit have announced a six-week jaunt in North America that will support their sophomore effort, ''.

Beginning January 8, the tour will take the band to indoor venues across U.S. and Canada including House of Blues in the last three gigs. After completing the States leg, they will head to U.K. and other European countries starting from February 21 in Dublin, Ireland.

November 28, 2007 08:01:56 GMT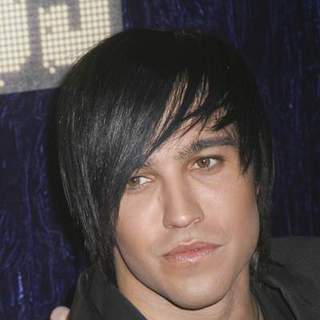 On the heels of the 'cease and desist' order that had allegedly sent to trash metal band Neurosonic, there has been a blog entry from the 's frontman that he never sent such thing, let alone know who the band is.

Wentz denies the reports on New York Post's Page Six Column that says he to stop playing 'So Many People' because it distasted his girlfriend, . "I have never heard of that band or ever sent a cease and desist in my life", Wentz wrote. "Hope it works out for you".

November 28, 2007 07:36:42 GMT

After 6 years without a studio release, finally announce a new work entitled '' that will be dropped on March 4. The album will be circulated by Megaforce/Sony Red BMG.

Producing the album is Paul Stacey, the band's guitarist who replaced Marc Ford last year. The album that contains 11 tracks was recorded at Allaire Studios in Woodstock, N.Y. This would be the first studio with the band's new members, keyboardist Adam MacDougall and guitarist Luther Dickinson.

November 28, 2007 07:04:19 GMT
will return to his home town of New Jersey to headline a charity concert. The frontman will perform in 'The Hope Concert III' at the Count Basie Theatre in ed Bank on December 21.

Tickets that have been sold starting from yesterday (November 27) are ranging from $100 - $500. Proceeds will benefit The Valerie Fund Center at Children's Hospital at Monmouth Medical Center in Long Branch that aid children with cancer and blood disorder.