July 04, 2008 09:46:07 GMT
Reunited Boston rockers are giving a special treat for their European fans by giving one exclusive song titled "Americocaine" for their upcoming record ""'s European edition. Not only that, their devotees in the continent will also have the chance to purchase the new record earlier than their fans in the U.S. The LP's European edition is set to be outed on August 1 while the U.S. release is on August 12.

Prior to the new record's release the band's frontman and guitarist Nuno Bettencourt, reveal some details about it at a recent interview with . Beside speaking about the new record, in the interview Nuno also explained about the cause of Extreme's breakup stating that he was the one to be blamed for it.

July 04, 2008 08:50:47 GMT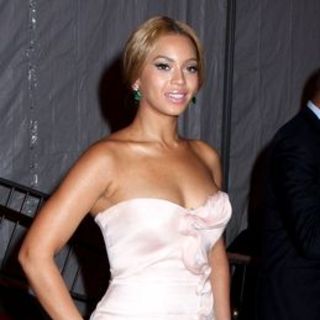 reportedly is set to add 500,000 pound sterling on her pocket if she decided to play at the upcoming Bermuda Music Festival. Reports stated that Beyonce will actually received 250,000 for her appearance while the other half is being intended to cover all of her expenses.

The plan to tap the R 'n' B singer to perform at the festival comes directly from the event's organizer Rock Newman who stated that her appearance could make the festival gets merrier. "This event will garner more worldwide attention for Bermuda than anything that has ever happened here. Folks around the world are going to say 'Bermuda has got it going on!'" Newman said.

July 04, 2008 08:01:49 GMT

New rumors spark in the press regarding 's upcoming album, claiming that one of the songs on the LP will feature a collaboration between her and . It was said that the pair will team up in a song titled "Wherever You Go".

The news sparks after Lily and Lindsay were spotted having dinner together sometime along with the Hollywood babe's rumored girlfriend Samantha Ronson. Unfortunately there are no confirmations yet from both singers stating whether the news is true or not.

July 04, 2008 06:55:45 GMT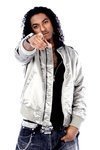 Closing in to the release date of his new record "", set to out on August 5, a new song from 's upcoming LP has streamed. The new track which is titled "Lose Control" features the R 'n' B singer's collaboration with rapper .

Unfortunately, there is no official confirmation whether this new song is the third official single from the new album or not. Previously, promoting "Lesson in Love" Lloyd has already spawned two tracks, "How We Do It (Around My Way)" featuring , on March 4 and "Girls Around the World" featuring , on March 12.

July 04, 2008 04:51:41 GMT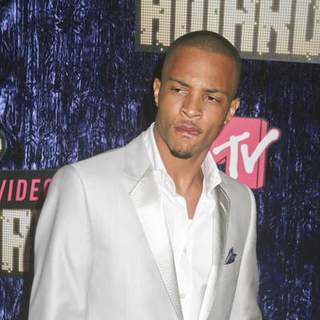 Prior to the release of his upcoming record "" another new track from 's new LP has leaked. The new song that has been streaming is titled "Swing Your Rag" which is being dedicated to Louis Vuitton and Gucci rags.

On the track T.I. is collaborating with , who also acts as the song's producer. "Swing Your Rag" is not the only track from his new record that has streamed, previously in June another song titled "Another Day" has also leaked.

July 04, 2008 04:09:53 GMT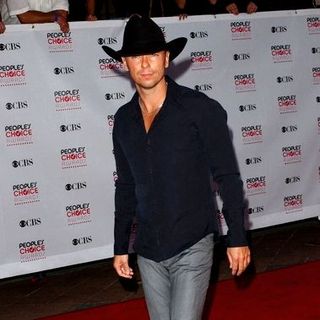 's fans are set to enjoy more special stuff from the country star with the upcoming launch of his own radio program. The country singer has been given his own channel by XM Satellite Radio called the "No Shoes Radio", which will start airing from July 26 to October 25 on XM's channel 18.

The new program will not only give all the songs from Kenny's albums, but also some rare and never been heard tracks, exclusive broadcast from the country singer's concerts and special visits from friends and fans. Revealing about the features on his upcoming radio program the singer said, "There's a lot of hits, but there are also a lot of album tracks, songs from the early part of my career, stuff from our Keg in the Closet shows and obscurities that you had to be there to hear."

July 04, 2008 03:20:21 GMT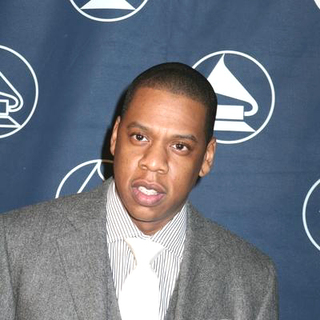 After giving a standout performance at Glastonbury Festival on June 28, not to mention opening his set with ' song "Wonderwall" now it seems that and the English band's Noel Gallagher are set to put down all their differences. The news comes from the rapper himself who said that after his performance Noel has been trying to reach him. Jay-Z said, "I haven't spoken to him. I heard he was reaching out, but I haven't spoken to him."

Not only that, speaking to MTV, Jay himself also stated that he is very welcoming to do any music collaboration with Oasis or maybe Noel himself if everything is possible. "Oasis as well - it doesn't matter to me, I don't bear any grudge, it's all good. I just believe in good music and bad music, I've always said that. You look at any interview from the beginning of time, I've always stated that I don't believe in the lines and classifications that people put music in so they can easily define it," Jay said.

July 04, 2008 02:23:23 GMT

The highly anticipated new music video from pop diva for her latest single "I'll Be Lovin' U Long Time" has just been premiered on July 3 via Yahoo! Music. Just like it was previously reported the new clip features the appearance of , shot in Hawaii and was directed by Chris Applebaum.

On the new video, it can be seen that the pop diva really uses the beauty of Hawaii by putting some cool sceneries of the island especially the sunset footage. Not only that, the singer still keeps her sexy images for the new clip as in most of the scenes she was seen singing with just a bikini.

July 03, 2008 09:03:39 GMT

Recent news that recently emerged in the press stating that French music duo will be handling the production of ' new album, has now been denied. The denial comes directly from the dance music duo's label Ed Banger Records.

The label's boss Pedro Winter speaks to the press saying that his artist has no plan to do any collaboration with the funk rockers. However in his statement he did admit that Red Hot's vocalist Anthony Kiedis is indeed a big fan of Justice.

July 03, 2008 08:15:25 GMT

Seattle rockers scored a huge success with their private charity gig by managing to earn about $3 million from the concert. The band played the benefit concert at the Beacon Theater, New York on July 1 and delivered about 26 songs that night.

Beside playing their own tracks, on the concert, Pearl Jam also treated their fans with some special stuffs by playing some cover songs. The two covers that the band played were, "Harvest Moon" by and "Masters of War" by .

July 03, 2008 07:37:36 GMT
It was barely 3 years ago that the boys of sat down with producer Greg Archilla and had a creative session that would eventually bring them to a higher place as musicians. Deemed talented, confident with a new wave of sound that relies on simplicity of the lyrics and melody, the band hailing from Nashville is one reminder of good old rock act.

The four-piece started off as Crew who won a local Battle of Bands despite entering at the last minute. Lifting their credibility to be the local sensation, they signed a deal with Universal Records and sticked to Archilla to take over their debut album's production. The result is, "" that was released on May 13, 2008. Thanks to its mesmerizing single, the album became a popular stock among its rock fans that it peaked at #15 on the Billboard Top Heatseekers. The album itself received praises, considerably uplifting for such a newcomer.

July 03, 2008 07:31:03 GMT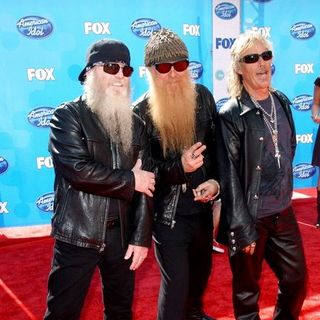 After previously confirming to the press that they will tap Rick Rubin to produce their new album, legendary rockers look forward to go all the way with the renown producer by signing to his label American Recordings. According to their manager Carl Stubner, by fully collaborating with Rubin, the band hopefully can enjoy a commercial success as well as critical revitalization at the same time.

Moreover, on the upcoming studio set Stubner stated that the band will try to create a kind of pop friendly '80s sound. Revealing about the new things that the band will be doing on their upcoming LP, the manager said, "We thought this was a great brand that was kind of dusty. My goal was to polish it and do certain things they hadn't done before."

July 03, 2008 06:41:42 GMT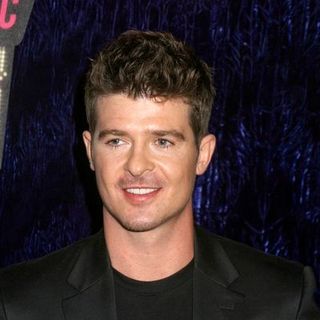 Pop/R 'n' B singer has finally revealed more details about his second studio record "" by revealing its official release date. Speaking to Billboard.com, Thicke announced that his sophomore effort will be hitting the shelves on September 9.

Beside confirming the new album's release date, on the interview Thicke also explained about the type of music fans will get on the new LP. The singer stated that the new album is like a cross between "classic Philly, Motown and '70s black disco meets the creativity of and ."

July 03, 2008 03:05:10 GMT

In a bid to promote his upcoming album "", has just premiered a new music video to accompany the LP's latest single "Do Ya Thang". The new clip was a rough cut edition and it was directed by renown director Dale "Rage" Resteghini.

The clip sees the rapper driving in a cherry-red convertible car and also rapping at a club with his friends. The story of the clip tells the rapper buying the expensive red car in cash and it then rouses the suspicion of one of the car store owners who call some detectives to investigate Cube.

July 03, 2008 02:25:24 GMT
The official music video for 's latest single "A Milli" has just been premiered on BET:106 & Park on July 2. The clip was shot on Monday, June 23, at the same time he filmed "Got Money" clip, and was also being directed by the same director Gil Green.

The new clip doesn't have lots of special features as it seems that it was taken during his preparation before shooting "Got Money". The scenes sees Wayne setting up himself and making his way from his bus to the set of "Got Money".