June 04, 2008 04:35:12 GMT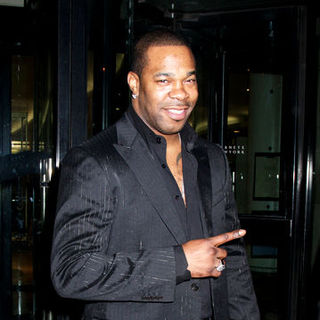 After tapping for a collaboration on his new single "We Made It", Its turns to help out the band. Busta has now been added as the latest musician to appear at the rock band's upcoming Projekt Revolution tour which will kick start on July 16 and end on August 24.

Confirming that news, the rapper told Billboard.com, "It made perfect sense for us to be on the tour together, so we could perform ['We Made It'] and bring it to life for people every night." On the upcoming tour Busta will also be joining other musicians that previously have been confirmed to perform at the event, such as Linkin Park themselves, , , Ashes Divide and many more.

June 04, 2008 03:41:37 GMT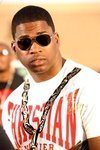 Another disappointing news comes from regarding his upcoming album as the new set has its release date being pushed back once again. David's "" which was scheduled to hit the stores on June 3 has now been pushed back to July 15.

It won't be for the first time that the new record's release got delayed, previously the album was actually being set to be dropped in October 2007 but it got re-scheduled to June 3. Unfortunately, there hasn't been any statements from either David or his record label to explain about the pushed back reasons.

June 04, 2008 02:37:15 GMT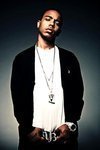 Another new music video from has been officially premiered on June 3 via BET. The new clip, which was directed by renown director Dale "Rage" Resteghini, is being made to accompany his new single "The Business". Besides Berg's appearance, the clip also features new R 'n' B artist Casha.

The clip is not the first music video that Berg has outed this year as previously the rapper has already premiered, "What It Do", "Do That There" and "Show Off/ That's Right". All those tracks are also being included on Berg's upcoming debut LP "", which will be released on August 12.

June 03, 2008 09:26:12 GMT

Previous news saying that the Glastonbury Festival organizers have snubbed to perform at the event because he was too old, has now been denied by one of the organizers, Michael Eavis. Michael who was previously being named as the one who rejected David's wish to play at the event, revealed that the reason he turned down the legendary rocker because there are no space left for a new performer.

Speaking to the press Michael said, "I got a call three or four weeks ago from Gilmour's people. It was obviously very flattering that he had shown an interest in playing here, but by that time all the bands were already in place for this year." He also added, "We've got a wonderful line-up and I couldn't bump one of the artists off, even for him. Hopefully we'll be able to arrange it for another year, though."

June 03, 2008 08:28:23 GMT

Fans of English rock band will have to hold their expectation to hear the band's recent collaboration track with pop singer , as the rockers decided to exclude it from their new album. The band said that the collaboration single was just "too sexy" to be put on "".

Coldplay's lead singer confirmed that news to the press at a recent interview during the launch of Q radio station in U.K. Speaking to the media, Chris said, "Well, its just too sexy. At this point we cannot be that sexy, also we haven't quite finished it. It's a song called Lunar and Kylie is particularly brilliant on it."

June 03, 2008 07:46:10 GMT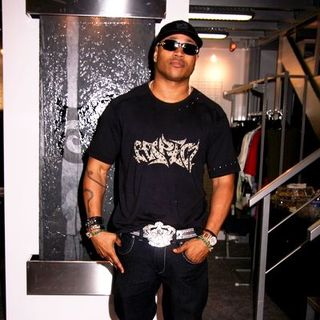 Besides releasing his new LP "", will treat his fans with another project this year, which is his first ever mixtape called "The Return of the G.O.A.T." The hip-hop artist confirmed that news to the press stating that the mixtape, which he works with DJ Kay Slay, is finished and ready to be released.

The rapper revealed the details about the tape's working process to MTV saying, "Me and Slay was just talking: 'Let's do a mixtape'. Let's knock it out. Let's hit them something hard, something hot, Let's do something for the fellas so they don't feel I'mma oil my chest up, roll around in some feathers with my toenails painted." Moreover, the rapper also mentioned that his upcoming mixtape will feature him freestyling some new beats, exclusive songs, and another rapper's version of his classic songs.

June 03, 2008 06:49:58 GMT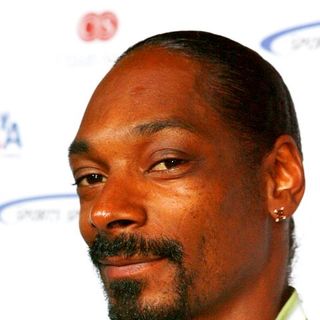 Still working to finish his new record "Malice in Wonderland", already adds another project on his list. The rapper has stated to MTV that he will be making a new mixtape teaming up with . Confirming that news, Snoop said, "It's gonna be a mixtape with just me and Drama."

Snoop also revealed that the purpose of his mixtape is to bring it to its original roots because he feels that today's tapes are "losing their essence. Mixtapes means mixing, turntables, records. Not CDs, computers - you understand. Go back to the element of mixtapes where it all started, where it all began."

June 03, 2008 06:15:21 GMT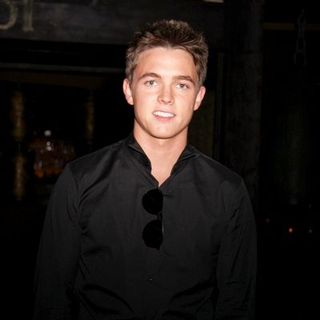 has become the latest artist struck by fever. Following the footsteps of and , the pop singer stated that he also wants to collaborate with Leona. Jesse confirmed that news to the press, saying, "I've tried to get my people talking to her people because I'd love to do something with her as a duet."

The young singer/songwriter also believes that the collaboration between him and Leona would be "something pretty fresh." "People have seen the ballad side of her and they know that she can sing," Jesse explained. "So I think she needs something a little more rhythmic and fun now."

June 03, 2008 04:00:49 GMT
While many young musicians are trying very hard to get a contract deal with a major record label, the opposite thing is being done by . The female rocker has made a surprising decision by ending her courtship with her label Epic Records and chosen an independent path for her new LP.

That news was confirmed by Tori's manager, John Witherspoon, who told Billboard.com, "As with many of her contemporaries, Tori is devising new and exciting ways of getting her music to the masses without the boundaries and limitations of the major music companies." John then also reveals some details about the singer's upcoming indie album, saying that it's "A project of new music and visuals which is being started in the summer."

June 03, 2008 03:18:19 GMT

A new rumor regarding the title and release date of 's upcoming album has just surfaced in the media. After earlier reports said that Missy has decided to name her new LP "FANomenal", Rap-Up.com has claimed that the name will be changed into "".

Besides changing its album's title, the website also stated that the release date for the rapper's new record will also be pushed back from June 17 to sometime in September. Rap-up also revealed that it received the news from sources close to Missy, who told the site exclusively. Unfortunately, there hasn't been any official confirmation from the female rapper herself regarding the news.

June 03, 2008 02:29:46 GMT

Getting close to the release date of his new LP "", has just premiered a new music video on June 2. The new clip was made to accompany the rapper's song titled "I'm Da Man" and just like the single, the video will also feature .

The single itself is the second one that he has released from his record as previously the rapper has already outed "Bust It Baby Pt. 2" as the first. "Bust It Baby Pt. 2" has also got its accompanying music video premiered on April 28.

June 02, 2008 08:58:05 GMT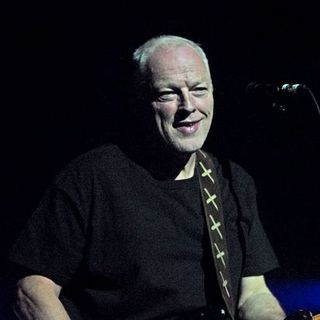 No country for old man, that's probably the line that describes what the Glastonbury festival's organizers thinks of 's . Reports said that the organizers have rejected David's wishes to play at the annual festival because they think that he is too old.

The news surfaced after a source told The Sun newspaper that despite David being desperate to perform at Glastonbury, one of the organizers Michael Eavis turned it down. "Dave has always had a soft spot for Glastonbury. He's got a window in his touring plans and thought he'd contact Michael about performing. And while Michael was grateful for the offer he turned it down," the source said.

June 02, 2008 08:23:54 GMT

Country super star showed that he has a great heart inside of him as the singer gave a special present for a kid's birthday. Tim surprised his 9-year-old fans by asking the boy to sing with him on stage at his recent gig on May 30.

The boy, Luke Wood, didn't expect that Tim would give such a treat to him. The kid was definitely happy because singing with the country star is his biggest dream, revealing that fact Luke's mom, Kendra, said, "My son Luke has been a fan since he was three-years-old and always has said that he was going to sing with Tim MCGraw someday."

June 02, 2008 06:48:02 GMT
Fans of Ahslee Simpon are set to be disappointed after the newlywed singer announced that she has postponed her upcoming tour in support of her latest LP "". The pop singer stated the news through her
official MySpace page
on June 1.
At her MySpage blog page, Ashlee reveals the reasons she decided to cancel her tour, jokingly saying, "My team gave me a few reasons I could use: jury duty (but you can get out of jury duty once), creative differences (but I'm a solo artist so that didn't make sense), not in the mood/have a headache (wait, that was an excuse for Pete! and it didn't work. See next reason)." She then added the main reason, which was "The baby ...and that's where I drew the line."
June 02, 2008 06:15:43 GMT

is particularly on the busy streaming line after her single "Mercy" swept not only her Welsh nation but almost the entire world. The rising star which is dubbed "the next Dusty Springsfield" but hates the idea, is keen on making her music stretched to its limit. Together with Bernard Butler who is the ex-guitarist of , she has celebrated the success by recording a new song, a cover of Joe Meek's "Please Stay" that will potentially be used as the soundtrack to the producer's biopic.

Already the buzz about Duffy has reached out to lots of fans and also fellow musicians. After her album "" broke through the American music scene by selling 72,000 copies in its first week release, Duffy has been the center of attention among the nation's artists. has publicly revealed her interest in working with her to form a super collaboration together with . Speaking about the latter singer, Duffy has also earned the title of the next "Amy" along with two other rising stars and .