August 09, 2008 06:20:40 GMT

The 2008 Beijing Olympic Games was officially launched yesterday August 8 with a spectacular ceremony that includes a duet performance by and Chinese singer Liu Huan. The event that was held at the National Stadium of the China's capital, witnessed the international collaboration of "You and Me" that becomes the official theme song for the game this year.

"You and Me" was specially written for the occasion by France-based Chinese composed Chen Qigang. Brightman and Huan ascended a gigantic Globe representing the world to perform the song. "Being up there was one of the biggest thrills in my life," Brightman commented after the performance. Huan added, "I think the show has succeeded in sending the message ... communicating with the world in harmony."

August 09, 2008 06:12:48 GMT

After being mocked by host of MTV Video Music Awards last year for her awful stage act, Pop singer has apparently decided to not take it too personally as she will be in a commercial ads scene for this year's MTV show promotion. This week, the singer has been working on a video shoot taken in Hollywood Paramount Studio along with a British comedian , who will be hosting the show on September 7.

As , Britney's single "Piece of Me", taken from her 2007 album "", will compete with 's "I Kissed a Girl", 's "Take a Bow", 's "Touch My Body", and ' "No Air" for Best Female Video in this year's MTV annual show. She will also battle , , Panic! At the Disco, and for Best Pop Video prize.

August 09, 2008 04:40:09 GMT
British girl group have blasted rumor saying that they have been in a dispute. Instead, the group which consists of , Sarah Harding, Nicola Roberts, Kimberley Walsh, and , have reportedly worked on their fifth album, not-yet-titled.

According to a source, these girls have difficulty in deciding which single will be their first track in the album. This happens because they want the single to be a huge success just as their previous ones. In an interview, the source said, "The girls are really excited about this one. They think it's their best album yet. The last was their most successful so far and that has given them the drive to keep going. They have spent more time recording this one than they have in the past because they want to get it right."

August 09, 2008 03:33:12 GMT

Donnie Klang has dropped music video for single "Take You There" via FNMTV. In the song, taken from his upcoming debut album "Just a Rolling Stone", Donnie has teamed up with rapper as a guest star.

The video is directed by Ray Kay. It features the two stars in black suits sitting and rapping verses in a black luxurious car. Besides that, it also provides audience with a highlight of night life style in Hollywood downtown. At the end of the video, the singers are shot in a room, sitting on a couch with beautiful women around them.

August 09, 2008 02:57:40 GMT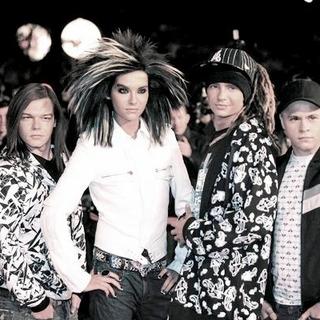 The nominees for MTV Video Music Awards in the Best New Artist category have been downsized to mere five. Contending for the coveted prize are none other than German rock band and teen pop sensation . Both acts are taking the storm this year with their music videos "Ready , Set, Go!" and "7 Things" respectively but will still face a tough competition from three others, namely "I Kissed a Girl" crooner , American Idol champion last year and country darling .

The Best New Artist nominees which are at MTV.com already, are revealed on FNMTV yesterday (August 8) along with the nominees for category of Best Dancing in a Video. Those falling under the second category are for "Closer", for "4 Minutes", for "Forever", for "Damaged" and for "When I Grow Up".

August 09, 2008 02:49:26 GMT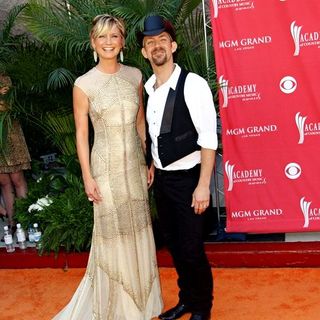 Along with their growing success, band are currently sued by former band mate Kristen Hall, one of whom created the band in 2002. She is seeking more than $1.5 million from current members of the group, Jennifer Nettles and Kristian Bush who have been to put their latest album "" at number one in Billboard Hot 200 chart this week.

Kristen has filed legal document in U.S. District Court of Atlanta in late July with a lawsuit statement saying that "Jennifer and Kristian have acted in bad faith, have been stubbornly litigious and have caused [Hall] unnecessary trouble and expense." The lawsuit also said that from mid-2002 until late 2005, the trio have agreed to share time, effort, energy, and passion in order to make the band a creative and commercial success. In return for that, though Kristen has left the band in 2005 to pursue a solo career as a singer-songwriter, she will still receive any profit and income earned by the band. Beside sharing profit, they have also agreed to share any financial losses that might be suffered by the band in the future.

August 08, 2008 15:32:04 GMT
As the official sponsor of the U.S Olympic Team in Beijing, AT&T brought 16 artists together to record exclusive tracks for the AT&T Team USA Soundtrack in order to inspire and support the athletes. Artists involved in the compilation of exclusive rock, pop, R&B, rap and country music are , Army of Me, , , , , Flipsyde, , , , , , Mere, , and .

Gathering together for the soundtrack, some of the artists shared their feeling on making the tracks and how important was the project for them.

August 08, 2008 09:30:59 GMT
surprisingly reveals that she is in the middle of working on a musical project. She says that the album will carry pop and rock tunes. However, though she plans on creating her own sound, she refuses to go single. Instead, she wants to join a band without her name attached to it. "I'm going to be in a band-no Selena Gomez stuff," she said in an interview. "I'm not going to be a solo artist. I think that I don't want my name attached to it."

Furthermore, she also plans to play instruments on some of the album's tracks. "I basically want to make music that is fun and that parents and kids can jump around to and have a good time to," she said. "I will be singing, and I'm learning drums and playing electric guitar."

August 08, 2008 09:28:16 GMT
There is some light shed for 's debut album. An industry insider said that the album will include among others a cover of 's 1982 classic "Do Me, Baby" plus two tracks specially dedicated to her young family, boyfriend Joel Madden and daughter Harlow Winter Kate Madden who was born in January this year.

The song for Joel will be called "Me and You". A source told Life & Style, "She wanted to do something sweet. Right now, Nicole's working on a lullaby for Harlow." The album has been baked since 2005 but there has been no update made for its release date or the details regarding who will produce the songs. However, the insider revealed that as many as seven tracks have been laid down to be the tracks in the not-yet-titled album.

August 08, 2008 08:24:43 GMT

have finally released a statement that they are splitting up after being to have a serious dispute for a long time. Bass/keyboard player Chris Ross and drummer Myles Heskett have decided to leave the band, leaving just singer/guitarist Andrew Stockdale. A statement issued by their label Modular said, "Please understand that in spite of their best efforts over a long period of time, they just could not find a harmonious way to work together."

According to a source, the break-up happens because of musical differences that they have failed to manage. This then results on emerging an apparent clash of egos and differing visions in the band. In an interview, the source said, "Apparently there were some ego problems between Andrew Stockdale, the singer, and the other two guys, as often happens when a band reaches international success."

August 08, 2008 07:20:51 GMT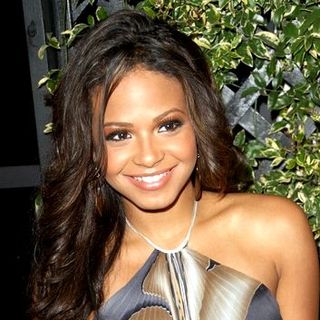 Pop singer and actress has reportedly decided to bring her manager Poli Paul to the court. She has sued Poli for giving her an illegal sample for single "Dip It Low" which is then used in her 2004 album "".

As this case surfaced in the media, Christina has been in court battle with Thomas Turino, Larry Crook and Dan Dickey. These guys have claimed that a portion of "Dip It Low" was illegally taken from their 1983 track "La Sirena".

August 08, 2008 06:59:23 GMT

The official track listing of 's comeback album "" has been unleashed. From the list, it can be seen that the revived '80s pop group have collaborated with several current musicians such as , , and as well as with a group of their generation, . This at the same time put down rumors that and will be included in the album.

Ne-Yo in particular takes the honor to be the collaborator of the second single, aptly titled . "Ne-Yo is one of the most sought-after songwriters, so we were really pleased he wanted to be on the track as an artist too," said Joey McIntyre. The song has been added to iMeem in late July and will be available on iTunes on August 12. "Single" is preceded by "Summertime" that was released in May.

August 08, 2008 06:15:34 GMT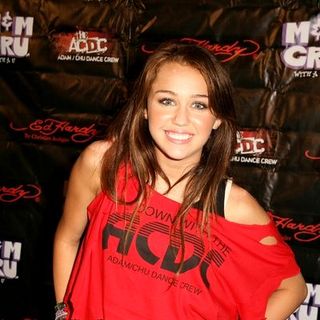 Universal have secured European license deal for ' "" album from Disney Music Group. This then gives them full rights to release and promote the star's album across Europe.

The deal has been announced by Universal Music Group International executive vice president Max Hole on August 7. Speaking about the deal, Max says, "Miley Cyrus as Hannah Montana is already a TV and music superstar around the world; her solo debut is off to a fantastic start in the US and we are thrilled to be working with Disney to build her solo recording career in Europe."

August 08, 2008 05:04:39 GMT
Turns out upcoming album, "". The recently house-jailed rapper contributes his vocal in the track called "Wish You Would" which has garnered a heavy spin since its leak.

The new track is not yet confirmed as a single but it's known that DJ Toomp was the producer. Meanwhile, the first single lifted from "Theater" has been outed earlier this month, titled "What Them Girls Like" and featuring as well as producer who is now bridging himself to be a performing artist.

August 08, 2008 04:45:11 GMT

Another controversy is rolling towards rapper . He is accused for sabotaging his rapper friend . In a surprising interview, Joe says that R. Kelly has applied a pattern of stalled promotion by pressuring radio DJs, asking them not to play his record when it has started getting fans' attention.

Earlier this year after Jive Records has pushed back the release of his 2007 LP, "Ain't Nothin Like Me" for several times, Joe has decided to leave the label. Joe believes that his rival R. Kelly has been the one to blame, claiming that R. Kelly has put pressure on label executives to stall his album. "R. Kelly was very instrumental in making a lot of decisions when it came to my records being played on the radio," Joe said during the interview. "He would make a call to the radio station or to the label and say, 'Hey, this Joe record is too hot right now. Yall need to pull that back.' And they would oblige."