May 15, 2008 02:14:42 GMT

After the preview of the clip leaked on the net, finally the full version of 's new music video has been premiered on May 14. The clip is made to accompany the band's latest single "Everyone Nose" taken from their upcoming LP "".

The clip was directed by famous director Diane Martel who previously has worked with . Beside featuring the band members, on the clip there are also some famous names appearing as cameos, such as and .

May 14, 2008 09:09:00 GMT
Fans of the hit game series "Guitar Hero" can now erase a little bit of their curiosity regarding the bands that will be involved on the game's upcoming series. New reports have confirmed that the next installment of the game "Guitar Hero IV" will still be headlined by famous names, such as , , and .

For Van Halen it won't be the first time that their song will be used on the game as they have previously featured their single "You Really Got Me" on "Guitar Hero II". The legendary rock band themselves recently have just finished their April tour that was just ended on April 28 in Milwaukee.

May 14, 2008 08:16:50 GMT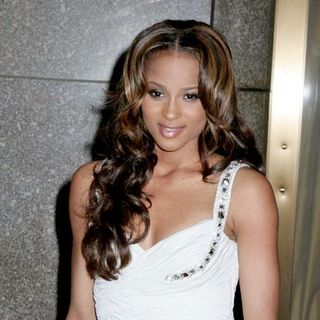 After two years since her last album "" was released, is set to make a special treat for her fans on the singer's new set. The R 'n' B singer's third studio album will be packaged in an extraordinary fashion.

Unlike the normal CD releases which only drop one disc, Ciara will set her upcoming set into a three packaged CD's bundled as one. The CD's will have different themes on each of them and consist of five to six songs.

May 14, 2008 07:22:40 GMT

It seems that is really enjoying the success of his hit single "Lollipop" and decided to make another version of the song. Now, the official remix which features has been leaked on the net.

Unfortunately that remix song would not be included on Wayne's upcoming album "", which will be dropped on June 10. Meanwhile, just before the Lollipop remix leaked on the net earlier this week another song from the rapper "Got Money" featuring has also been featured on the Internet.

May 14, 2008 06:36:48 GMT

are set to meet up with their die hard fans on the road again as they have announced their upcoming tour dates. The punk rock band will headline the Soundtrack of Your Summer tour alongside . Their full tour dates schedule are being revealed by .

The punk rockers will start their tour on July 8 at the Congress Theater in Chicago and end it on August 21 at North Star Arena in Jackson, N.J. In total the band will stop by at a little more than 30 cities for the concerts.

May 14, 2008 06:21:08 GMT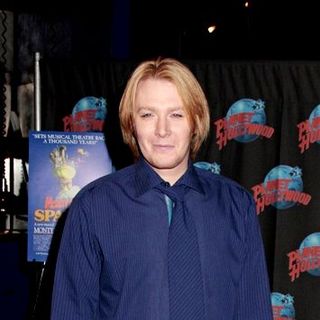 Former American Idol runner-up has moved on with his sophomore effort, "" and has premiered the video of its first single. The pop singer chose to lift the title track that was written by Ryan Tedder of as the lead single.

The video that was premiered on Yahoo! shows a brand new look of the singer who while a contestant was deemed a 'geek' with great talent. Aiken now sports a longer hair and fuller figure.

May 14, 2008 04:36:52 GMT

If some musicians recently have decided to push back the release date of their albums, do just the opposite thing. The band have announced that they will push up their upcoming album "" three weeks earlier from its previous schedule.

The new set which was actually planned to due on June 24, will now has June 3 as its release date. This decision reportedly was ignited by the success of the first single "Pork and Beans" from the upcoming LP. The song became the #1 song on the Billboard Hot Modern Rock chart.

May 14, 2008 04:02:12 GMT

A new music video from has just been premiered on May 13. The clip was made for his new single titled "911 Is A Joke" which features Clyde Carson and The CMC.

The single reportedly will be included as one of the tracks on Game's upcoming LP "" set to due on July 8. Although the song has already got a video premiere, the song is not the first single from the new set.

May 14, 2008 03:10:27 GMT
It seems that troubles never stop to come for teen pop star . After the blow up of her nude photos in Vanity Fair, the singer is being alleged of stealing a song. Miley has been accused of copying an L.A. band Lustra's song titled "Scotty Doesn't Know", which was one of the songs on the movie 's soundtrack.

The band claim that their song has been imitated for Miley's hit single "Rockstar". In order to prove their claim, the band are inviting all of the teen sensation's fans to check out Lustra's song on their .

May 14, 2008 02:24:32 GMT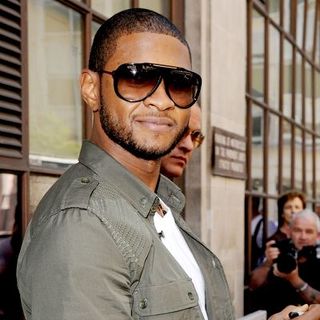 Getting closer to the release date of his new album, which will be hitting the stores on May 27, the full track listing of 's "" has been revealed. The new album will consist in total of 17 songs, including his hit single "Love in This Club". On the new album the R 'n' B singer worked with some famous names such as , , , , and many more. The new album will be Usher's fifth after his first debut in 1994 with a self-titled album.

The first single that has been released from the upcoming LP was "Love In This Club", which features Jeezy. The song, that was dropped on February 26, became a hit as it peaked at #1 at the Billboard 100 chart.

May 14, 2008 02:10:22 GMT

"If I Never See Your Face Again", the collaborative song between and has got its video premiered. It was directed by Anthony Mandler who also directed Rihanna's "Unfaithful" and was shot in Los Angeles earlier this month.

"If I Never" is a song that originally appeared on the band's 2007 album "" and its remix will be included in both acts' re-release album. Rihanna will drop the exclusive edition of her "" album on June 17 while Maroon are yet to reveal the date of their album's re-release.

May 13, 2008 09:16:09 GMT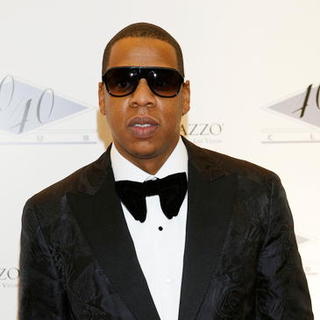 After his addition to the 2008 Glastonbury Festival was being criticized by some people, finally has spoken up answering the controversy. The rapper specifically answers to 's frontman Noel Gallagher's comment that disliked Jay-Z's installment as one of the performers at the event.

Answering Noel's critics the rapper said, "We don't play guitars, Noel, but hip-hop has put in its work like any other form of music. This headline show is just a natural progression. Rap music is still evolving." Moreover he also urged the Oasis guitarist to show more respect on hip-hop music saying, "We just have to respect each other's genre of music and move forward."

May 13, 2008 08:15:54 GMT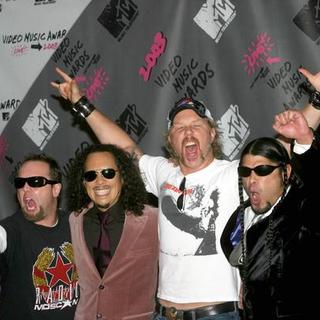 In order to get closer to their fans and promote their upcoming yet to be titled album, have launch a special website called . On that site, fans can see footages, clips and other teasers of their new LP before it is officially released.

The contents that being offered on that website are, footages of the band's writing and recording session, riffs and excerpts from the new album, exclusive photos, a chance to win backstage passes to all of their shows this summer, unique live tracks, an opportunity to join the rockers live summer events and the low down from the band themselves. Not only that, Metallica also offered another stuff called Mission Metallica: Premium, which is a program that will give more exclusive treatment to their fans including delivering the band's new album on the devotees home on its release day.

May 13, 2008 07:35:53 GMT

Rock band have announced that they will push back the release date of their new LP "Saint of Los Angeles" from June 17 to June 24. The band have a strong reason to delay their album's release, which is to add one new track titled "Goin' Out Swingin'" on the upcoming set.

Crue's bassist, Nikki Sixx, confirmed the news to the press saying, "We pushed back the release one week so that we could get it onto the album -- it now has 13 tracks." He also added, "It's the ultimate song to end the record with and begin the new chapter of our career."

May 13, 2008 07:02:04 GMT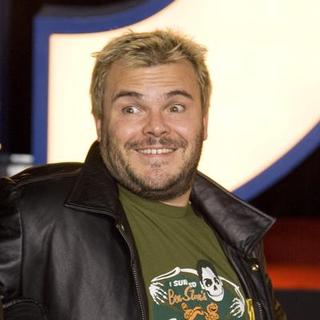 After finishing his new movie "", will now get back to his music roots still in support of the movie. Jack will soon release a cover version of Carl Douglas 1974 hit song "Kung Fu Fighting" as the soundtrack of the upcoming movie.

On the track Jack will team up with one of 's member . The song will be dropped via digital outlets on May 27, while the full soundtrack album of the movie is set to hit the stores on June 3, three days before the flick gets its official release on June 6.