July 22, 2008 03:13:36 GMT

Rapper/producer has just premiered a new music video for his latest single "Set It Off" on July 22 via Yahoo! Music. The new video was directed by Matt Alonzo and features the appearance of hip-hop duo the .

The video sees Kardinal and the hip-hop act rapping at a club accompanied by their friends and lots of female models. The clip doesn't have lots of feature or background changes as most of the scenes were shot at the club.

July 22, 2008 02:36:40 GMT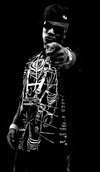 Promoting his upcoming album "", has just premiered his new music video via BET on July 21. The new clip, which was filmed to accompany Jeezy's new single "Put On", was co-directed by the rapper himself and Gil Green.

Just like on the song for the clip Jeezy also tapped to collaborate with him. The scenes from the video starts with a look at the lives of black people in unhealthy neighborhood where crime is a common thing that happened on the streets. Another special feature on the video is when Jeezy was seen rapping the song tunes in front of an American flag.

July 21, 2008 09:22:18 GMT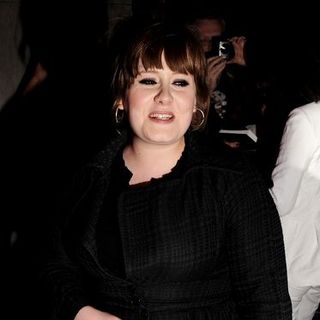 British soul singer revealed more details about her upcoming new LP process stating that she will write the new songs for her upcoming record in New York. Confirming the news the singer said to the press, "I want to write my second album in New York. I'd live there for a bit, but I'd always come back to London."

The singer stated the reason that she wanted to go abroad to write her new tracks because she was too comfortable in her hometown (London, England) and it makes her difficult to write new materials. "I'm trying to write songs at the moment but I'm really happy so I'm struggling," she said.

July 21, 2008 08:33:12 GMT

New rumor sparks for hard rock fans regarding the new music project of rock legend stating that the band will drop their first single on August 24 and that their new LP will be named "Dirty Rhythm" instead of the previously rumored "Black Ice". The news comes from who said that they received an info from someone who claimed to be working at Sony Music.

The website also stated that the first track from the rockers' upcoming record will be titled "Run Away From Black Ice". Not only that, it is also said that beside the first single, the rock legend's upcoming LP will also include songs such as "Heat It Up", "The Legacy" and "Rock 'N Roll Defenders".

July 21, 2008 07:33:31 GMT
New Jersey iconic rockers seem really impressed with their last two concerts at Madison Square Garden on July 14 & 15 and showing it they reportedly recorded their performance that nights and will release it as a live DVD. According to the band's guru Obie O' Brien the upcoming new package will feature all the songs performed by the band at those two gigs and drop later this year.

Confirming about the new DVD details, the band's representative Obie told the press, "The DVD will basically be the last two nights at MSG.....and its gonna be really amazing." The upcoming live record won't be the first one dropped by the rockers as previously they have already dropped a live record titled "One Wild Night Live 1985-2001" on May 22, 2001.

July 21, 2008 06:40:18 GMT
It seems that 's country debut is not going as smooth as she would've wanted after the latest reports stated that the singer was booed and heckled by fans on her first gig as country singer. Jessica who played as the opening act for country star at the Country Thunder Festival in Twin Lakes, Wisconsin, on Saturday July 19, failed to impress some of the crowd who greeted her with cheers and boos instead of praises.

Knowing all the fans attention on her, Jessica tried to calm things down before performing by saying, "I don't know what your perception is of Jessica Simpson or what tabloid you buy, but I just want you to know that I'm just a girl from Texas." She then also added, "I'm just like you. I'm doing what I love and dating a boy."

July 21, 2008 06:08:26 GMT

When it comes to , the word is 'plenty'. The hardest working tween in the world, Cyrus was hailed as one of the top-earning celebrities under 25 in Hollywood and still she presses the accelerator. Beside working on an autobiography about her life and career, she is also looking forward to release a flick titled "" which is the big screen version of a TV series that brought her to limelight.

The starlet's life itself is an exciting getaway for many of her fans. The book deal will chronicle her life in personal and public level. The not-yet-titled book is planned to be released in Spring 2009 by Disney Hyperion Books that reportedly paid her 7 figures to get the deal. The movie itself will reflect on her life as a girl hailing from Nashville, Tennessee. "Hannah Montana", to be released on May 1, 2009, sees a pop star who returns to her hometown when the life gets low. But upon retracting, she discovers what's really important.

July 21, 2008 04:42:32 GMT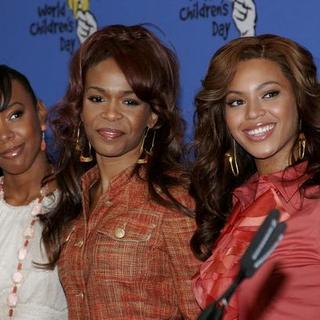 Exciting news comes from R 'n' B girls group stating that they are planning to reunite and release new materials soon. That news was outed by one of the group's members in an interview claiming that they will be back to record new stuffs in 2009.

Beside revealing the reunion plan, to the press Kelly also stated that her group have never actually split up. "Me and the girls never split up - we are as close as we always were, like sisters, and we may do some projects next year," Kelly said.

July 21, 2008 04:03:53 GMT

Pop/R 'n' B singer a.k.a. Fergie showed to her fans that she has the thing for rock music by tapping and ex-' guitarist at one of her concerts on July 19. On the show held at Pacific Amphitheatre in Costa Mesa, California, Fergie and the renown guitarist collaborated on two rock songs, GNR's hit track "Sweet Child O' Mine" and 's "Barracuda".

Before collaborating, Fergie introduces Slash to the crowd, saying, "Some of you little ones may know him from 'Guitar Hero', but I know him from a band called Velvet Revolver and a band called Guns N' (bleeping) Roses!" Their collaboration was also caught on video by a fan and has been streamed via YouTube on July 20.

July 21, 2008 03:18:47 GMT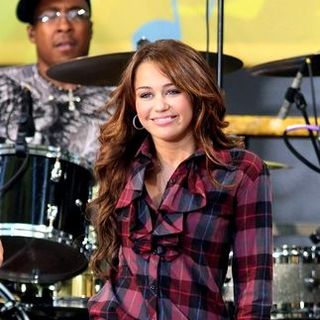 Ahead of the official release date on July 22, ' new LP "" has already leak on Saturday, July 19. The news was spread by which also gave the link to download all the new record's tracks to their readers.

Miley's new album will feature about 12 tracks including her first single "7 Things", that has been spawned on June 17. All the songs from the teen idol's new record itself has actually been performed by the singer/actress on her recent concerts, such as at The 2008 Disney Channel Games, Wango Tango, Today Show Concert Series and others.

July 21, 2008 02:27:47 GMT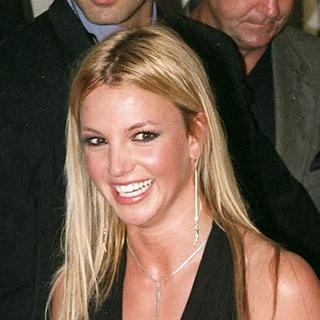 is preparing something special on her upcoming LP by throwing all of her hatred on the songs in the record. According to the latest reports for the new album, Britney has penned some diss tracks for the people close to her.

Two of the people she attacks through her songs are her mother Lynne Spears and ex-boyfriend . A source revealed the news to the Sunday Daily Mirror, stating "These tunes will change the way people think about Britney. A lot of people have messed her around over the years and she's bottled up all this anger and now she's just let it all out."

July 19, 2008 07:36:24 GMT

An interesting fact was shouted by 's frontman who revealed to the press that he is a fan of teen pop star and would love to collaborate with her. Confirming his admiration to the teen idol Chris said, "I like Miley Cyrus... I like the TV show."

Moreover, the rock singer also stated that he and his band would like to perform on-stage together with Miley sometime in the future. "I'd do it. Anyone we like or respect, no matter how different they may be, we would play with," Chris said.

July 19, 2008 07:08:19 GMT

After finishing her recent personal problem, has finally restarted her musical career and is currently heading back to the studio to record new materials for a new LP. The singer has even posted some pictures of her recording session via her on July 15.

On her new LP, the singer has also confirmed that she will be working with some renown music producers such as Butch Walker, Billy Mann, Egg White and Danja. According to reports Pink's upcoming fifth studio album will be dropped around the end of October or early November.

July 19, 2008 06:18:19 GMT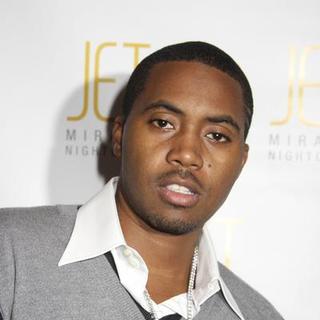 Despite all of the controversy surrounding it prior to its release date, ' new untitled album seems set to be a successful one and top the Billboard 200 chart next week. That happened after according to Nielsen Soundscan, the rapper's record sale until Friday (July 18) is topping the list with 113, 000 copies sold.

If Nas' new record does top the Billboard albums chart next week, it will be the fifth time for him. The latest record from the controversial rapper's LP that managed to top the chart was "", released in 2006.

July 19, 2008 04:30:22 GMT

Rock supergroup prove that they are still one of the best bands out there and loved by many people after the success of their latest tour. The latest reports suggested that the band's proceedings from their recent tour is the highest among other artists until this midterm of 2008. According to Billboard Boxscore, the New Jersey rocker's tour in North America and the Pacific Rim, which was sponsored by AEG Live, profited the band about $112 .4 million.

That earning is way above the profit gained by other artists' tours, such as who collected $70 million from their latest tour, ($45.4 million), ($40.2 million) and even - ($30.3 million). That data was collected by Billboard and it is taken from Nov. 14, 2007, until May 13, 2008 period.