August 15, 2006 10:30:23 GMT
Joined with AOL Music for the premiere of her debut self-titled album, has her full album stream played. As part of the Full CD Listening Party, "" will be available for fans to listen for two weeks beginning Monday, August 14.

"I'm really proud of my record and the work I put into it," said Paris Hilton. "I'm excited AOL Music is debuting PARIS online, so people can finally hear my entire album for themselves."

August 15, 2006 07:00:29 GMT
First came up with "." Now it's time for the singer to bring to the surface "", the follow up to the 1975's set.

"It was Merck Mercuriadis' (Sanctuary Group CEO) idea, because he said, 'You're always saying how Bernie (Taupin) has become the Brown Dirt Cowboy' -- he lives on a ranch in Santa Ynez (Calif.) -- and I'm this guy who plays concert after concert, buying art, buying photographs, living a very lavish lifestyle," John told Billboard. "I've become Captain Fantastic."

August 15, 2006 03:49:10 GMT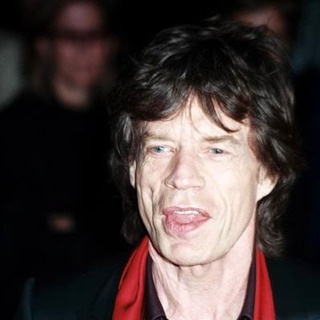 was forced to cancel their concert, supposed to be held Monday August 14th in the northern city of Valladolid, after lead singer was diagnosed with laryngitis over the weekend and was ordered by his doctors to rest his voice.

Carmen Carnero, a spokeswoman for the show's promoter, said that the British rock band had sold 37,000 tickets for the scheduled concert at the city's Zorilla soccer stadium. So far, there has yet any replacement date announced which may indicate the Stones would not make up the show. Though so, the band has announced plans to issue full refunds on all tickets purchased for the sold-out show.

August 11, 2006 06:53:29 GMT
, the Little Rock, Arkansas-based quintet, is back. The music group announced Thursday August 10th that they are going to kick off another world tour, with tickets for the North American go on sale August 19.

The trek, held in support of the band's second studio album "", will be kicked off Oct. 5 in Toronto and finishes up on Oct. 29 in San Francisco. As of the album itself, the set has been slated to touch the market on October 3rd.

August 11, 2006 05:48:13 GMT
Her debut album, "", has been scheduled to touch the market on August 15th later this year, but has become a new phenomenon in the scene. And judging from her recent local performance at the Rocky Run YMCA in Media, no one would doubt that she really is the next Hollywood music star.

Beginning her music career, Joanna has opened in arenas for the famous this summer, while also was part of Teen People's Rock 'N Shop mall tour along with , , and American Idol dropout . Those are considered as a very good start for the young newcomer.

August 11, 2006 02:32:46 GMT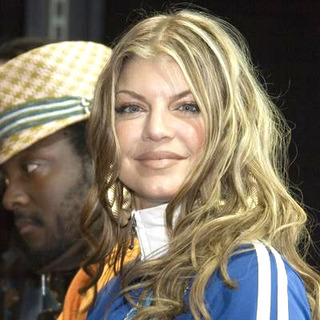 hit hard the music industry with her solo career. The ' frontwoman is done working on her solo album, "", and has just announced plan to have the set for a September 19th release date. The album's first single, "London Bridge," in the meantime also climbs to the top of the Billboard charts, such achievement that becomes an obvious evidence of Fergie's real singing talent.

Back the to the album, "The Dutchess", it will be released via fellow Pea 's music label named Will.I.Am Music Group.

August 10, 2006 07:23:11 GMT
The multitalented figure is done with the recording of her holiday album "," which is scheduled to marry the street on Halloween via her own SuperEgo Records label.

As of this new set, Aimee seems to keep the arrangements and song selections fairly classic, taking cues from her favorite Christmas album, Johnny Mathis' "."

August 09, 2006 09:29:28 GMT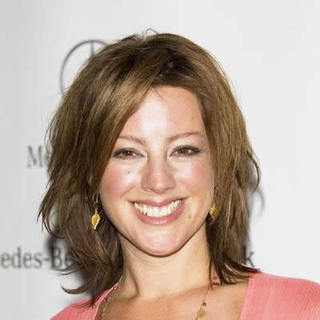 Christmas has yet come, but has prepared all to celebrate the big day. The singer has planned to release a new album, titled "", slated for October 17th release date.

The set, consists of 12-track CD, marks McLachlan's first new studio recording in three years. The collection features among other on piano for the 1965 Charlie Brown song "Christmas Time Is Here", and the ' Jim Creegan on double bass.

August 09, 2006 09:06:27 GMT
One more celebrity couple split up. "Laguna Beach" stars and boyfriend Jason Wahler have split up.

On their breaking up, Conrad's rep, Nicole Perez, confirmed to People magazine "Its true. Lauren broke up with him last week".

August 09, 2006 08:40:21 GMT
His highly anticipated album "," has yet hit the stores. Though so, seems quite exiting with the project that he has planned a brief run on the US club circuit this month.

The trek, dubbed the "SexyBack ClubTour", will be kicked off August 10 at the House of Blues in Anaheim, CA, and is currently scheduled to hit seven cities, including an August 26 finale in Boston.

August 09, 2006 07:11:54 GMT
Here it comes . The music act is back on the road, revealing 40 planned schedules for North American Fall tour that will get underway September 22 in Las Vegas and run through November 26 in San Francisco, with additional dates being added over the next few weeks.

The tour, in fact, is held in support of the band's forthcoming "", which will available in stores beginning September 5 later this year. Check the complete dates of Alice in Chains tour on the band's official site.

August 08, 2006 09:47:57 GMT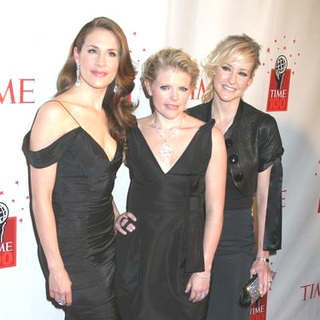 Bad news comes from . The music act has to, unfortunately, cancel several concerts on their "Accidents & Accusations" tour due to slow ticket sales.

What's different from the original schedules released in May earlier this year is that the gig will no longer include stops in Kansas City, Houston, St. Louis, Memphis and Knoxville.

August 08, 2006 09:10:56 GMT
Legendary rock group will undergo such a hectic schedules for sure as they are about to play at the Louisville, Ky. track on the evening of September 29th later this year.

There are about 50,000 tickets will be available for the event with those for the general public will range in price from $60 to $300 and be available for sale beginning Monday, Aug. 14, at 10 a.m. EDT at all TicketMaster locations, through www.livenation.com, or by phone.

August 07, 2006 04:29:14 GMT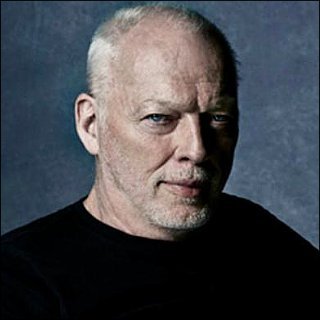 Due to a problem with the stage, which was found to be unsafe for use, the two concerts of in Venice, Italy had to be postponed.

Gilmour, the legendary guitarist, was scheduled to perform in St. Mark's Square Friday and Saturday August 4th and 5th. However, the gigs were cancelled soon as a stage problem was discovered before a sound check on Friday night.

August 07, 2006 03:53:08 GMT
British young musician and singer reveals her heart break on an upcoming single, which title "It's Only Pain", obviously reveals what she's feeling inside.

The singer dated ' frontman, Luke Pritchard, for four years. The pair is also said to have discussed marriage. It's sad to say, however, that they unfortunately have to split.