July 14, 2008 02:29:54 GMT

It looks like music fans could soon hear a new and unique music by following the latest report suggesting that he is planning to team up with actor . The unique collaboration possibility occurs after the two become friends after working together in a recent movie "Microwave Park".

The collaboration plan was hinted out by Kilmer at a recent interview, stating that 50 likes his song and will help him on finishing it. "I don't think he's going to produce a song, but he really likes one of [my songs]. I told him my idea for it, and he said 'I want to help,'" Kilmer said.

July 12, 2008 07:06:10 GMT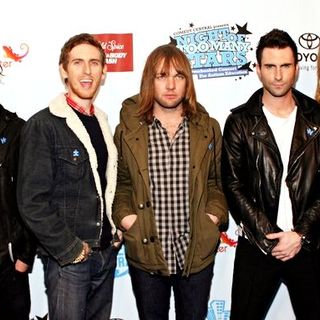 Having just released their re-issued album "" on July 8, funk rock act already have an idea for their new LP. Speaking to Digital Spy.co.uk, the band's guitarist, James Valentine revealed that for their third studio record, the band will try to make it sound more natural than "".

Speaking about his band's plan for their upcoming album James said, "We'd like it to be more organic than our last record." Moreover, he also added, "'It Won't Be Soon Before Long' was very slick and that was fun, but I think with the next one we'll take a more natural approach."

July 12, 2008 06:11:04 GMT

Promoting the release of his new studio album "", a new music video for Beck's latest single "Gamma Ray" has already streamed. The new clip have lots of unique footages with a '60s vibe on it.

On the clip, the singer/songwriter was seen wearing a white suit and a dark sunglasses accompanied by a bunch of people in the same colored shirt but who were wearing a bag on their head. The video also featured lots of color changes on its background. Unfortunately, there is still no confirmation whether the clip is the official one.

July 12, 2008 04:36:08 GMT
is getting ready to launch her new image as a country singer with the release of her upcoming country album. Promoting the new set Jessica has premiered a new music video for her first country single "Come On Over" on her exclusively to her listed fans.

Earlier, on Thursday July 10, the singer has already streamed a 30 second preview of her new clip via her YouTube channel. The preview sees Jessica, singing the song with the accompany of her band. Commenting about her feeling on making the new clip Jessica wrote on her site, "I had so much fun making my video, I'm so glad y'all finally get to see it!"

July 12, 2008 03:50:49 GMT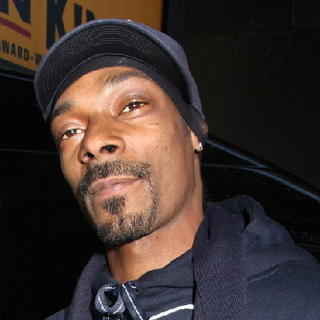 Controversial rapper proves that he really is keen on country music. After releasing a country vibe single titled "My Medicine", the rapper gets involved in another country project by lining up as one of the musicians that will appear on 's tribute album titled "Johnny Cash Remixed".

On the upcoming record Snoop will perform his own version of the country legend's track "I Walk the Line". Revealing about his reason to be involved on the upcoming LP's project, the controversial rapper stated, "Johnny Cash is the one who stood out to me. I love his style, his swag, the songs he made." Speaking about what he thinks of country music, he said, "If you take your time to listen to it, country music is very similar to rap."

July 12, 2008 03:08:02 GMT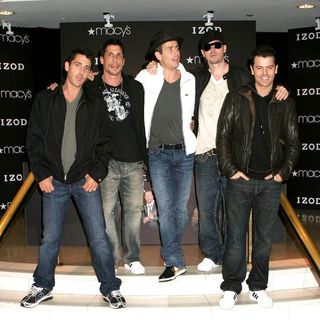 It looks like are very keen to make their comeback album, set to out in September, as a special as it can be by planning lots of collaboration with famous names on the upcoming record. After teaming up with fellow '80s group and lining up , New Kids reportedly are after as the next musician they want to work with.

The reunited '80s boy band who are currently working with , who also worked with Madonna on her latest single "4 Minutes", hoped that the producer could hook them up with the pop diva. Revealing that plan, New Kids' Jordan Knight stated, "I know he's putting in a good word for us to have Madonna on the album. It's looking good. Fingers crossed."

July 12, 2008 02:31:11 GMT

The new music video from hip-hop artist for his latest single "Baby" has been premiered on FNMTV on Friday, July 11. The new clip was directed by Benny Boom and also features the appearance of .

The clip starts with LL and Dream singing and partying at a night club accompanied by lots of girls. The "I Need Love" singer then got attracted to one girl and took her out on a ride on his car where they were chased by a police because of dangerous driving.

July 11, 2008 09:51:27 GMT
Rock band are about to stage their return to the music scene with the release of their new self-titled album on August 26. The new record was recorded and mixed at Blackbird Studios in Nashville and was produced by Neal Cappelino.

The songs on the album were all written by the band's frontman Gabe Dixon with the help of renown songwriter Dan Wilson. Revealing more details about the songs on the upcoming record, Gabe said, "We love great songs and real musicianship, and we take time as a band to come up with something that isn't typical, because the arrangement and performance can be just as impactful as the song itself." Some of the rocker's new track can be heard below.

July 11, 2008 08:59:28 GMT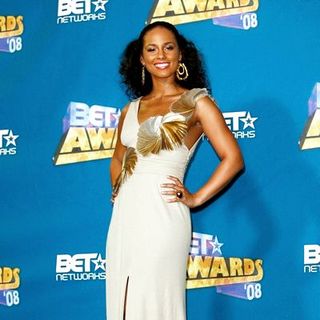 Rumors about the musicians who will be picked to sing the upcoming James Bond movie ""'s theme song keeps on emerging. After the likes of , and , now its who is being reported to become the singer of the new movie's official soundtrack.

The news comes from one of E! reporters, Marc Malkin, who claims that he has been tipped by a source that believes Alicia will be the one who take the job. According to Marc the source said to him, "I believe Alicia is the winner."

July 11, 2008 08:21:12 GMT

Progressive rock act are set to give their fans a special gift for their die hard fans by releasing a special Live DVD of their recent tour. The special package titled "Chaos in Motion 2007/2008" will have lots of exclusive stuff beside their live performance, such as documentary of the band's tour, special footages of their drummer Mike Portnoy, promo videos for their new songs, "Constant Motion", "Forsaken" and so many more.

The special package, which will see the group's live performance in cities like Milan, and Puerto Rico, is about to be dropped on September 23. Moreover, the new set will also be released in two types, a double DVD and also a five disc collector's package which will be containing two DVDs and three CDs, filled with 14 live tracks and expanded artworks. The full track listing and features of the upcoming DVD package can be viewed at .

July 11, 2008 07:26:50 GMT
Promoting his latest LP "", that was dropped on June 10, premiered a new music video on July 19. The new clip was made to accompany the rapper's latest single titled "Somebody (Loves You)".

The scenes starts with Plies coming out of his car and headed to a church to pray and writing something while listening to a music. Not only that, the new clip also featured footages of people that are doing some drastic moves like suicide and taking drugs because they feel that nobody loves them.

July 11, 2008 06:28:21 GMT

doesn't waste a lot of time to promote songs from his upcoming untitled record. After recently premiering the music video for the new album first official single "Hero" on July 7, the rapper has just launched another new clip for his latest single "Sly Fox" on July 11.

On the new clip that was being directed by Rick Cordero, it seems that the rapper is taking a shot at the banning of him from Virginia Tech charity concert last year as the video features footages of the world breaking news aired from the FOX channel. The rapper was banned from performing at the event to raise money for the victims of one of the deadliest massacres in U.S. due to his profanity in lyrics, especially concerning weapons which become a sensitive issue after the incident. Beside showing news footages, the clip also saw Nas and his friends actualized their anger at the media by destroying computers.

July 11, 2008 05:09:08 GMT

are about to release their greatest hits album titled "", that will hit the stores on Tuesday, July 15. The new album will be giving their fans and also all classic rock mania a treat as the two-disc set will contain about 32-songs including one new single, "Too Late" and some live tracks.

Giving a bit of preview of what we might get from the upcoming greatest hits album, listening to about 14 tracks that will be on the record, it looks like it could quench the thirst of those classic rock fans. The previous hit songs from the band such as the "I Want to Know What Love Is", "Waiting for a Girl Like You", "Double Vision" or even the 1976 track, "Feels Like The First Time" are more than enough to give us a journey back to those times when the songs have their golden moments. For new music fans, hearing the old hit tracks might sound a little bit odd, but the band have put on a decent effort in re-mastering those songs and making it enjoyable even after all these years.

July 10, 2008 09:21:25 GMT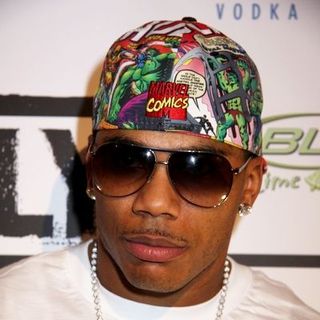 A new song from that will be on his upcoming album "" has just streamed earlier this week. The new track which features the rapper's collaboration with R 'n' B superstar is being titled "Long Night".

It is still unclear whether this song will be set as the fourth single outed from Nelly's upcoming LP. Previously, in a bid to promote "Brass Knuckles", the rapper has already spawned "Party People", "Body On Me" and "Stepped On My Js".

July 10, 2008 08:42:21 GMT

A second version of 's music video for their single "Lolli Lolli(Pop That Body)" has just premiered on July 9 via BET. Unlike the first clip, that was directed by Dale "Rage" Resteghini, the new version was being helmed by Commissioner Gordon and Jonas Morals.

Not only having different director, the concept of the second version clip is also very far from the original one. If the first video features lots of female models accompanying Three 6, the second sees the rap group being the judge of a break dance contest.