October 12, 2007 08:42:20 GMT

Stage performances in BRIT Awards will always be highly-anticipated, especially the duets. For next year's show, it has been hinted that pop singer will do a duet with 's guitarist Brian May.

If the duet with May is not pulled through, it's reported that Mika will do it with Rufus Wainwright. Mika has been long linked to Queen's late vocalist Freddie Mercury particularly for their similar flamboyant style.

October 12, 2007 06:24:00 GMT
, and other music greats are set to be inducted to Music City Hall of Fame. Sponsored by Gibson Guitar, the event will see six honorees inducted on November 5 in the Hall of Fame Park, Nashville.

Beside the renown musicians, the list also include Grammy award-winning singer Rodney Crowell, country songwriter Bob DiPiero, record producer Buddy Killen, and Barbara 'The Princess of Steel' Mandrell.

October 12, 2007 05:57:38 GMT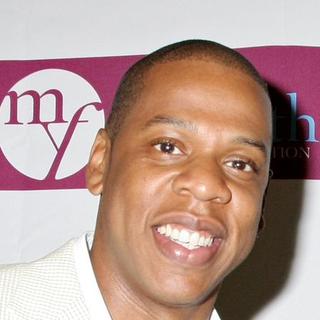 Many alleged music videos for 's 'Blue Magic' feat. have leaked but the official one is just premiered on BET's New Joint.

The clip, that is directed by Hype Williams (, ), is matched to Jay's concept album that has the '70s vibe in New York City.

October 11, 2007 09:50:55 GMT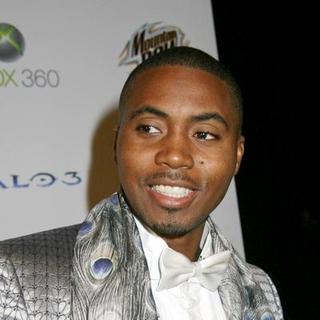 13 years after his debut album '' was released in 1994, rapper is delivering his greatest hits. Within in the retrospective album are 12 tracks taken from 'Illmatic' up to 2004's '', including his claim to fame single 'One Love'.

The album will be topped with two fresh materials 'Surviving the Times' and Less Than an Hour' that were both utilized in '' soundtrack. The 'Greatest Hits' will be available in stores and online on Tuesday, November 6.

October 11, 2007 08:27:33 GMT
Emerson Drive is added to the list of performers and presenters in the 13th Annual Inspirational Country Music Awards, to be held November 4 at Acuff Theater.

The Canadian band will be joined by 'Entertainer of the Year' Mike Hammock who will perform 'Safe in the Arms of Love', Brad Cotter who will sing 'God's Fingerprints', The Bellamy Brothers, Lee Greenwood, Mary James and many more. Additional performers and presenters will be announced in the coming weeks.

October 11, 2007 07:57:37 GMT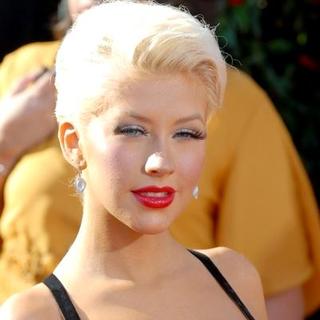 NME.com reported that is slated to record a duet with . If proven true, then their song will be included in Franklin's upcoming star-studded album ''.

DJ Premier who worked with Aguilera on '' confirmed the duet saying, "Christina got back at me because she's doing a duet with Aretha Franklin."

October 11, 2007 07:38:32 GMT

and her brilliant concept have resulted in a hilarious and unique music video for 'Handle me'. The video had the Swedish singer dressed in a jukebox costume, moved about in a box space and 'manhandling' a large stuffed bear.

Within hours of the video release on Tuesday, October 10, it has gained more than 170,000 views on YouTube.

October 11, 2007 06:53:08 GMT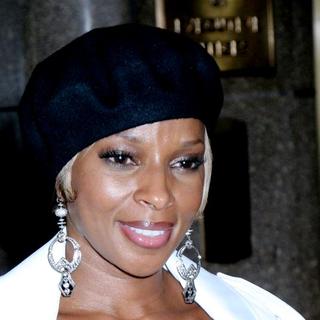 's new album '' has been pushed back from November 27 to December 11. It is speculated that the new date will bring a better sale for the album, proved by her latest record '' that was released on December 20, 2005 and sold 727,163 copies in the first week.

However, reported that an insider in Blige's label, Geffen, said the delay is costing them million of dollars and that the reason is actually . Geffen refuse to release Blige's album on the same day Beyonce dropping her live album and DVD.

October 11, 2007 06:02:07 GMT

Despite 's best effort to guard her materials from '', the first single from the comeback album has leaked online, so does its music video. The single and the video were leaked few hours after the video premiered on GMTV yesterday (October 10).

Unlike the usual upbeat electronic tunes that Kylie seems to fond of, 2Hearts is slower in pace and thicker in pop vibe. The video first show blonde and curly Kylie singing on a grand piano with her band surrounding her. Towards the end she changed to a skin tight costume and danced around.

October 11, 2007 04:51:30 GMT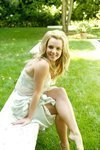 Due to the uncontrollable leaks of ' materials and unexpectedly high anticipation on 'Gimme More', Jive has decided to release her album '' earlier than scheduled. The release date is now October 30 instead of November 13.

In a released statement Jive said, "The label is doing everything possible to prevent and avoid any further illegal distribution of songs including moving up the release date of the album."

October 10, 2007 09:52:43 GMT
Minimalist singer has changed the name of her second cover album to ''. It was previously titled 'Covers 2'.

According to NME.com, the singer whose real name is Chan Marshall, will also include a new version of her song 'Metal Heart' that appeared on her fourth album '' and the soundtrack of 1998 movie 'Desert Blue'.

October 10, 2007 09:20:03 GMT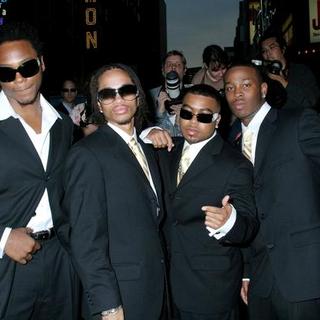 While still enjoying the success of their second album, R&B group revealed a shocking announcement about member Pleasure. The singer, whose real name is Marcus Ramone Cooper, announced that he has severed ties with the band to go back as a solo artist.

Pleasure confirmed the departure on his , saying: "Hey y'all I want to address something to y'all. I Love each and everyone of my fans and I would never do anything to upset y'all and disappoint y'all. I want to apologize to all of my Baltimore fans."

October 10, 2007 08:21:25 GMT

To anticipate the release of their fourth studio album, British group shot the video of 'Call the Shots' in purple theme. It is their second video from the album 'Tangled Up' that is due November 19 in U.K.

The video shooting took place last week in Malibu, California with Sean de Sparengo () on the director seat. The set is on the beach at night where the girls wear short dresses and high heels.

October 10, 2007 07:41:16 GMT

has invited a group of press including MTV, Rolling Stone and Entertainment Weekly to preview his upcoming album ''. From the session that took place at Roc the Mike Studios in Manhattan, it is found that Jay-Z has let other musician to produce some of the tracks, and that person is .

It was just weeks ago when Diddy walked in to Jay-Z's studio with some materials. That day, Diddy didn't know that Jay was planning a concept album inspired by '' the movie. It was a coincident when the materials he brought have the '70s vibe that would suit the movie background well. "It fit the time period and everything," said Jay.

October 10, 2007 07:02:24 GMT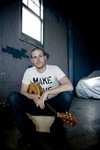 It will be soon before long when a new act under the name George Stanford will rock the music industry. The singer from Philadelphia has just released an EP simply titled 'The EP' where he played all sorts of instruments except from drums.

'The EP' came out all strong even in the beginning of it. The opening track 'My Own Worst Enemy' is a statement of how music has become a deep part of him.