August 04, 2006 09:23:36 GMT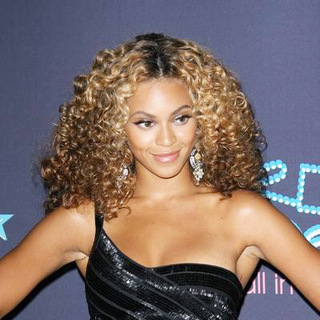 Yes she's one of the "", but that's not all. Besides acting in the Bill Condon-directed film adaptation of the Broadway show of the same name also will have her track "Listen", taken from her latest solo album "", featured as one of the four new songs written for the movie and not featured in the original musical.

"It's a ballad, it's got a big orchestra, so it's totally different for her and for the radio and MTV and everybody, it's gonna be exciting," said Harvey Mason Jr., a member of the Underdogs production duo who spent six months producing the soundtrack. "That's gonna be a big, big record", he continued.

August 04, 2006 06:51:03 GMT
The battle continues. After previously duel to win the "American Idol" title, and are now facing one another again as their new albums arrive in U.S. stores this fall.

It is said that Aiken will release his new set, titled "" on September 19th, whereas Studdard will drop his third major release "The Return of the Velvet Teddy Bear" one week after.

August 04, 2006 02:32:05 GMT
What is it about that's so hot? It's none other than her concert crucifixion. The singer's plan to sing while hanging from cross has draw Rome's Catholic, Muslim and Jewish leaders mad that they banded together to stop Madonna for moving forward with plans to perform a mock-crucifixion at her stage show there on Sunday August 6th.

The 47-year-old pop diva wears a crown of thorns and sings while hanging from a cross on her "Confessions" world tour. And by now on, Madonna has planned to repeat the scene for her upcoming gig, takes place in Rome's Olympic stadium, some two miles from the Vatican.

August 03, 2006 06:59:41 GMT
For artist or musician fans holds an important part for their career. In the case of , her fans, mainly those who participated in an album cover design contest the R&B superstar is holding on Yahoo! Music, have influenced her in changing the title of her upcoming album.

The design competition called "Design Me", launched on July 17th, makes it possible for Janet's fans to download and "remix" images of the singer to come up with their own album covers. And so several fans submitted designs with covers that read "" instead of "20 Years Old."

August 03, 2006 02:28:41 GMT
It's been six years since her departure from famous girl group and proves she really is good in music industry. The young singer took the No. 1 slot on the U.S. pop album charts with her self-titled debut selling 165,000 copies in the week ended July 30th. What's more, the set also tops the R&B/Hip-Hop Albums chart, thanks to unauthorized sales before the official July 25 release date, while its first single "Torn" has already spent three weeks at No. 1 on the Hot R&B/Hip-Hop Songs chart.

The multi-artist compilation "Now That's What I Call Music! Vol. 22", in the meantime, slipped to No. 2 sold 151,000 copies after two week reigning the top spot. Pharell Williams' "" followed behind with another 142,000 copies sold. 's "" sold 112,000 copies to secure the 4th spot, ahead of 's "" at No. 5 taking in 54,000 units. Disney's "High School Musical" soundtrack slipped one to No. 6 with 47,000, while 's "" went up one to the 7th spot with 46,000.

August 02, 2006 08:46:32 GMT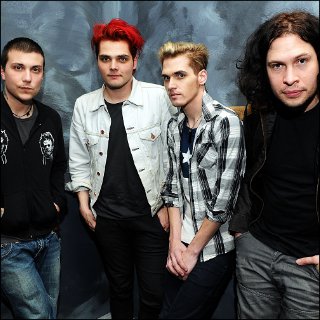 It is all done for alternative rock band . The music act is said to have finished working on their next album, the follow-up to the 2004's "," which has sold more than 1.4 million copies in the United States, according to Nielsen SoundScan.

"We all have records that shaped our childhood and teen years," says bassist Mikey Way. "When you hear a song, it shoots you back to a moment in time. We want this album to do that for people. We want the entire world to be moved."

August 02, 2006 08:12:09 GMT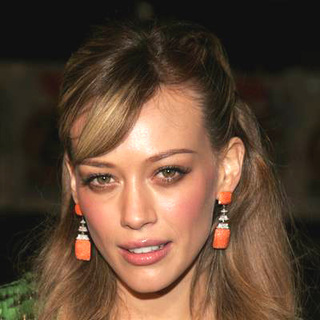 Multi-platinum recording artist performed a free concert for military families Tuesday night August 1st.

The actress singer performed the so-called "Hilary Duff Rocks for the Troops" in Fayetteville, home of Fort Bragg.

August 02, 2006 06:50:03 GMT
The 64-year-old singer has been slated to receive the Award of Excellence from the United Negro College Fund, and thus becoming the first female artist ever to receive the honor.

Franklin is being honored for her work with the college fund to provide deserving students with access to higher education as well as for her activism and philanthropy on behalf of other causes.

August 02, 2006 06:23:36 GMT
Subsequent to the success of their October 8 tour in Regina, has announced plans to play a second concert in the Canadian city during their fall North American tour, and have accordingly rescheduled their dates for Missoula and Wichita.

The music act is said to kick off the gig October 6th later this year with tickets go on sale to the general public starting from Friday August 4th.

August 01, 2006 07:27:08 GMT
His marriage may be broken, but life must go on somehow. And so keeps working on his singing career, goes musical for his upcoming album "Ecce Cor Meum," which means "Behold My Heart".

The set, said as a choral and orchestral work in both English and Latin, is scheduled to hit the market September 26.

August 01, 2006 06:52:39 GMT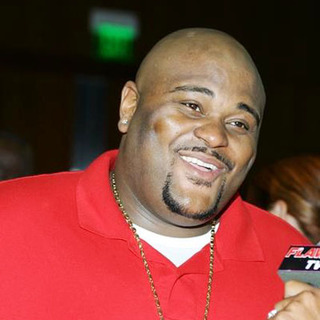 After such a long absence from music industry, is back. The winner of the second season of The American Idol is reported to release his long awaited sophomore R&B/soul album, "The Return of the Velvet Teddy Bear ," on September 26 later this year via J Records.

The lead single of the new album, titled "Change Me" is produced by The Underdogs and goes to urban adult and urban mainstream radio July 31st. As of the album itself "The Return", which is the follow-up to his debut album "Soulful" released in 2003, includes additional production by Scott Storch, , Brian-Michael Cox, Harold Lilly, Dre & Vidal and others.

July 28, 2006 04:50:24 GMT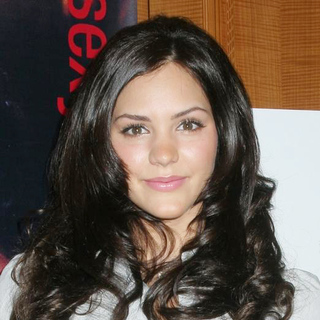 American Idol runner up marks her comeback to the scene by singing "Somewhere Over the Rainbow" on "The View" on Thursday July 27th besides co-hosted the daytime talk show.

Make use the occasion wisely, McPhee publicly set the record straight on her being absent from American Idols Live! tour. Denied rumors that she missed the first few weeks of the gig because she was again struggling with bulimia, the star insists she was sidelined because of bronchitis and laryngitis, saying "I didn't really disappear. I was just following doctor's orders. He told me, 'You're not allowed to talk for three weeks. People thought the bulimia was the reason I was set back, but it's just not true. I just got sick and I was overworked."

July 28, 2006 04:04:46 GMT
Which one do you like most, a sultry or that of her in a girl-next-door look? Just choose one and help your idol decides which one is best as the final decision on a cover art for her new CD "" had not been made.

Last week the cover art for the CD surfaced shows Jessica with her hair down, sporting a strapless dress. But Jess' production team apparently changed their mind and thus make another one showing a more of a girl-next-door look and casual looking of the singer, in which she's sported with nothing but a t-shirt on, her hair pulled back and wearing a ring on her right index finger.

July 27, 2006 06:44:06 GMT
South African rock band has to, unfortunately, cancel their August tour dates following frontman Shaun Morgan's decision to check himself into a rehabilitation clinic for treatment of substance abuse.

Hence, Morgan's treatment has forced the band to cancel its August touring plans and following scheduled appearances this week, all future plans have been placed on hold until further notice.

July 27, 2006 06:10:07 GMT
The pop hits collection "Now That's What I Call Music! Vol. 22" rules the album chart, again. This is the second straight week that the set reaches the peak position on the chart, selling 207,000 copies and thus becoming the only album to register six-figure sales in the week ended Sunday.

Meanwhile, the 2nd position on the chart is secured by ' "" taking in another 67,000 copies, and ' "" is at 3rd with 55,000 copies. 's "" is at No. 4 with nearly 53,000 scans, followed by the soundtrack to the Disney Channel original movie "High School Musical" at #5 with sales of 52,000.