August 16, 2008 01:33:34 GMT

has just dropped a music video to support her second single "Sandcastle Disco". The tune, which features rapper , is confirmed to be listed on her second effort "". The album is scheduled to be out on August 26 via Griffin Records.

Solange's music video for "Sandcastle" is directed by herself. The video is a departure from her "I Decided" video that sees her going back to the '70s fashion. The new one sees a colorful set with lots of animations. At several scenes Solange turns a tiny figure who plays around with giant music instruments such as the piano, guitar and the drum set. It also features her singing with the band and two backup singers.

August 15, 2008 09:51:08 GMT

have joined forces with Iraq Veterans Against the War and Tent State University to perform as part of the "Tent State Music Festival to End the War" on Wednesday, August 27 at the Denver Coliseum. They will also team up with in the show that will reportedly confront (DNC) Democratic National Convention.

Tickets for their show will be awarded on a lottery basis. Fans can register for the tickets at Tent State's booth near the IVAW Tower at Cuernavaca Park from August 24 to 26. A valid photo ID card is required to claim the tickets. Winners will be notified by email with a policy that each lottery winner will get two tickets for the Festival.

August 15, 2008 09:07:18 GMT
American hard rock band have just premiered music video for their latest single "Mutherfucker of the Year". The single appears on the group's new album, "".

The video is showing a live performance by the band. The personnel are seen, playing the music in a high excitement. At some points, the scene changes into backstage display which shows the band's preparation before the show. A complete schedule of their upcoming shows can be checked on their

August 15, 2008 08:18:21 GMT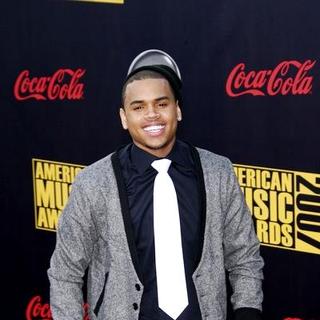 is upset over online leak of his demo track titled "Electric Guitar", which is taken from his next-year released album, tentatively-titled "". The song in which he has teamed up with , is believed to become a duet for him and his rumored girlfriend . He didn't want fans to hear the tune before Rihanna adds her voice. "I'm mad that it's leaked," he told The Associated Press in a recent interview. "The record's not finished. It's supposed to be me and Rihanna's duet."

Beside Rihanna, other stars who are said to be featured in the album, include , , and . He has also just signed for a single called "Freeze", which has been confirmed to also be listed in T-Pain's forthcoming LP "".

August 15, 2008 07:18:58 GMT

Rapper has just finished music video shoot for brand new single "Miss Independent". The video which is directed by Chris Robinson, takes place in Santa Monica, California.

The video features cameo appearances from R&B singer Keri Hilson and . Ne-Yo has also asked actress and to be co-stars in the video. Speaking of their collaboration in the video, Ne-Yo says, "I had an awesome time working with Lauren London, Keri Hilson and Gabrielle Union."

August 15, 2008 04:57:55 GMT

has decided to direct her own music video for single "Sandcastle Disco". She has taped an appearance on FNMTV on Wednesday, August 13 which will be premiered today, August 15 alongside the music video.

The video is planned as a promotional project for her sophomore album "", which will be released on August 26. The album has been available for an early order on .

August 15, 2008 04:01:51 GMT

From a CD to a her own record, shows how thin the line between courage and fame. It all started with constant listening to Travis and plus relaxing music sessions with her friends before she made it big in her native country, Scotland. The 20-year-old now has a debut album that went double platinum in U.K. and is on the verge of breaking the U.S. market with the same effort. "" will be released on August 19 in the States with "Mr. Rock and Roll" as the lead single.

Such an incredible persona is explored deeper through an exclusive interview with AceShowbiz.com in which she spills out her inspiration, her finding a place in the crowd and her engagement to footballer Steve Lovell.

August 15, 2008 03:08:00 GMT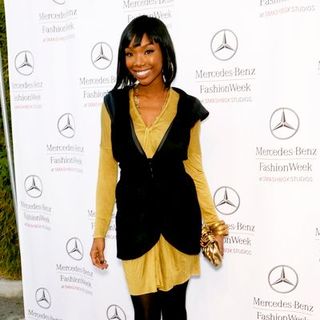 R&B singer is ready to share her "" side with listeners after a four-year absence from music industry. Recently, a first single titled "Right Here (Departed)" was released from her upcoming set through her .

The first single talks about a mutual support in a relationship. Among the single producers are Brian Kennedy and longtime collaborator Rodney Jerkins. She says that the single continues to have some of the old Brandy pop-R&B sound. Besides that, she also adds a little dash of country tune.

August 15, 2008 02:46:56 GMT

In the hype of country music that garner larger fans each day, Now That's What I Call Music! series will release for the first time in U.S., the ultimate compilation of country hits. Boasting tracks from the genre's icons such as , , and among others, the album will hit the stores on August 26.

"NOW That's What I Call Country" will feature 20 hit songs from the superstars of country music like and as well as newcomers such as and . This collection contains a total of 15 Top-5 singles. With the purchase of the CD, there will be free downloads available for five other country songs from Emily West, The Lost Trailers, Ashton Shepherd and a couple more.

August 15, 2008 02:16:42 GMT
has just given his fans a sneak peek for his music video. The video is an effort to promote the rapper's brand new single "My Life" which features , from upcoming third set "" which will be released on August 26. The fifty-seconds sneak peek is plotted as a tell-all movie. It shows the rise and fall of the rapper's life, which helped him change his life. Some scenes show a horrid incident in which some people die on the road.

The sneak peek will be fully premiered on FNMTV on Friday, August 15, along with ' video for "Sandcastle Disco" taken from her latest album "", which has just been released in late June. At the same time, group band will also release video for their latest tune "Cookie Jar" which is taken from upcoming LP "", due out in early September.

August 14, 2008 10:15:08 GMT
Warning
: getimagesize(/home/aceshow/public_htmlhttp://aceshowbiz.com/images/news/tus_nelly.jpg) [
function.getimagesize
]: failed to open stream: No such file or directory in
/home/aceshow/public_html/php/ndetail.php
on line
423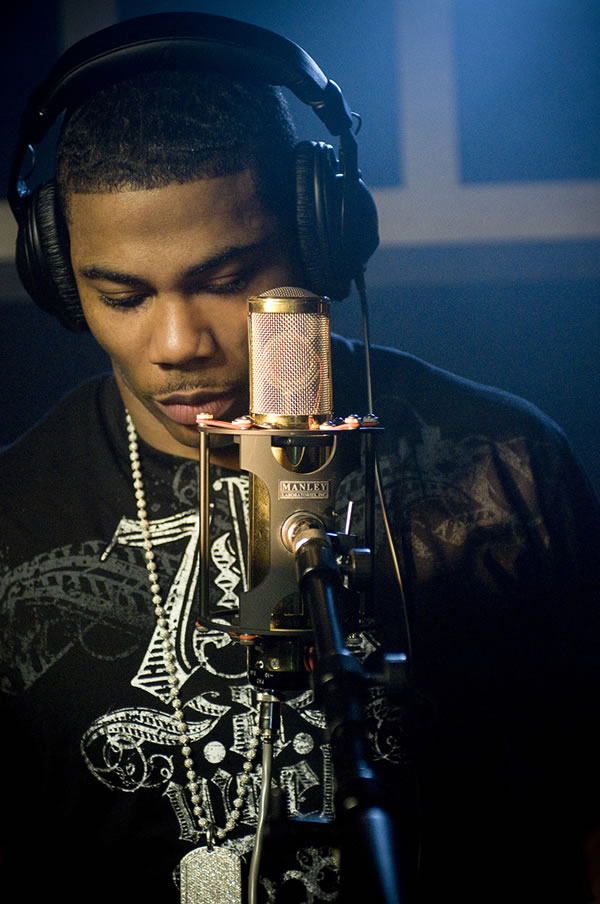 The list of new music videos that supports the Team USA contending in the running Beijing Olympics Games have been growing larger with the release of three more. The fresh batch is coming for 's "Dreamer", 's "Warrior" and 's "Champion".

The videos that are intertwined with many branches of sports are premiered on . Meanwhile, the tracks are singles launched as part of "AT&T Team USA Soundtrack" which have been available as downloads on iTunes since August 8, the opening day of the sports event.

August 14, 2008 09:51:39 GMT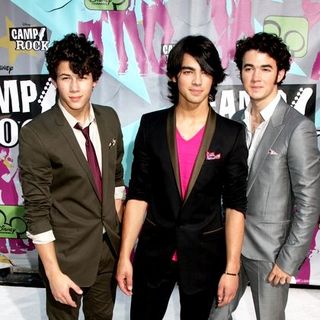 ' third studio album "" temporarily leads Neilsen SoundScan's Building chart. This has generated some speculation that they will soon score their first number one on Billboard Hot 200 chart with the new LP.

According to some sources, their latest album has scanned over 201,000 copies since its release on August 12. Their label Universal Entertainment are even projecting that the band's set can end up this week with a number between 675,000 and 725,000 copies sold. The label's rep says, "We knew the fan base was as fanatical as it gets, but what was done by the group and us in the past few months, in a way, flies in the face of conventional marketing."

August 14, 2008 08:57:55 GMT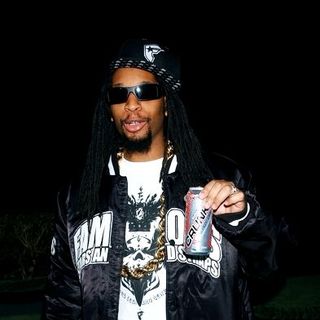 Rapper has decided to explore his music sound in upcoming solo debut album. The hip hop star plans to change its old title "" as a reflection of his new music direction. "It's totally given me a new energy, a new everything," he says of his upcoming release. "When you have a lot of stress and negativity around you, when you cut that away, you cleanse...I'm starting over, basically."

Lil Jon's statement has then made some say that he is on the way of expressing freedom from a multi-million-dollars obligation. As , he has successfully entered an agreement with digital entertainment company The Orchard and sold assets of his bankrupt TVT Records to them.

August 14, 2008 08:51:44 GMT

Circling around the number 13, have chosen to spawn singles on the particular date in anticipation of their thirteenth album's release. Another single, "The Perfect Boy" has been lifted from the long-delayed album on August 13, marking itself as the fourth one. On the same day, a black and white music video is released in support.

The upcoming album will be the band's first release in four years after releasing a self-titled album in 2004. It was meant to be a double album due to its 33 final pieces but frontman Robert Smith decided to cut it half for another album. The thirteenth album is scheduled to hit the stores on October 13.

August 14, 2008 08:10:18 GMT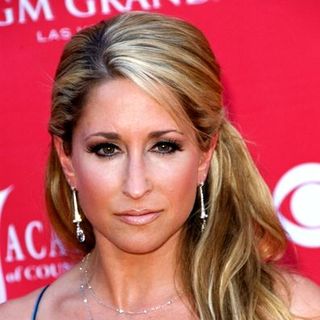 has landed brand new album "" at number two on Billboard Top Country Albums chart. The effort is her debut studio album which carries ten tracks, including the lead single "Johny & June". It is reportedly to mark Heidi's independence after leaving her band .

Speaking of her success, from the road in upstate New York, Heidi says, "I am so thrilled with the reaction from everyone regarding my new album! The record was such a labor of love and I couldn't be more proud with the result. This is just the beginning of good music to come."