July 15, 2008 02:59:37 GMT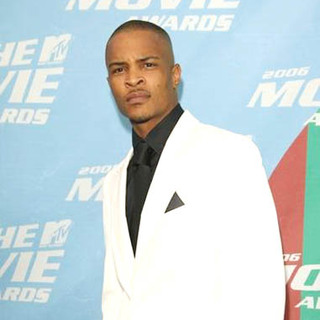 A new song from could give a special treat not only for rap fans but also for those rock maniacs, simply because the rapper's new joint will feature his collaboration with . The new track is being titled "Out in the Cold" and it is being considered to appear on the Atlanta rapper's upcoming LP "".

The new song reportedly is a very personal track for T.I. as the lyrics tell about his personal life experience including his recent arrest. Not only the lyrics, according to MTV the music also added the chill and thrill of the track with dramatic, soaring, crashing guitar riffs and also skittering drum patterns created by the rockers.

July 15, 2008 02:23:05 GMT

Preparing for the release of their new album "", have premiered a new music video on July 14. The clip was made to accompany the hip-hop group's latest single "Peace Sign/Index Down" and it also features the appearance of rapper .

The new video was set in a minimalist way as it only sees the band performing with Busta in a white background. Just like the song's title, the clip was also intended to promote peace. It can be seen at the end of the clip where the band along with their friends putting up the peace sign with their fingers.

July 14, 2008 09:15:24 GMT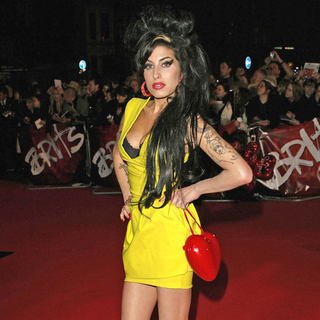 Having just staging her come back by doing some live performances this past weekends, it looks like is heading for another time off from the music scene. The news arrives from Amy's father, Mitch who stated that her daughter will stop touring starting from September.

Revealing about Amy's plan to rest from the music scene once again, Mitch said, "From September we're not going to be doing any more work. We want her to relax." But he also confirmed that she will be finishing her scheduled performances first before resting saying, "Amy has five gigs that she is contractually obliged to do between now and then."

July 14, 2008 08:25:42 GMT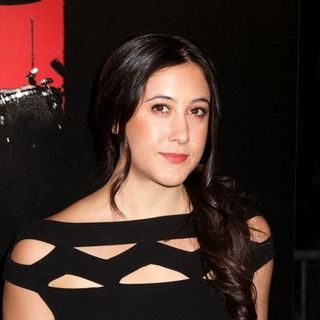 Still busy preparing her upcoming tour, Pop singer has already revealed her plan for new music projects. The singer said that she will take two weeks time off after her upcoming tour with , and go to Costa Rica to refresh her mind and figure out some new stuffs that she will do next. "I'm going to Costa Rica for two weeks," she confirmed.

The singer who has been spending most of her time touring after the release of her third studio set "" in 2007, said that she will only be touring for one month with Joshua and will rest to look for new musical ideas. Confirming her plan she said, "It will be my official kind of me starting to regenerate and write again, put my nose to the grindstone and plot out my next project, be it a film score or new album."

July 14, 2008 07:33:02 GMT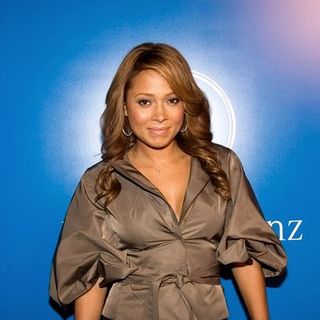 After dropping a compilation album titled "", singer is set to release another music project soon. Reports said that the singer will be spawning a live album, that will be taken from one of her upcoming U.S. tours.

The recording for the upcoming live set will be done on her gig in Washington D.C on August 10. Unfortunately, there are still no information yet on when will the live album be released. The idea for the live album itself has been hinted by Tamia on her recent interview with which was done in May.

July 14, 2008 06:25:45 GMT

Rock act delivered a bad news for their fans by announcing that they will have to re-schedule their already sold out shows, to be held at Morrison CO's Red Rocks Amphitheatre. According to their , the rockers' two scheduled performances on July 14 and 15 are being changed to September 8 and 9 at the same place and time.

The site also revealed that the band's frontman 's sickness was the main cause for the cancellation. The singer wasn't allowed to perform at the concerts by his doctor. "In keeping with Dave Grohl's doctor's orders, Foo Fighters have rescheduled their two sold out shows," the website read.

July 14, 2008 06:11:56 GMT

From the shy girl in "Neighbors" to the prominent singer doing Australian proud, is on the verge of conquering the American market with her new CD "". The new album which will be released on July 15 marks her first venture to the States after performing rather well in her home country. Her single "In This Life" debuted at #1 on Australian chart making it her eighth number-one single and giving her a position behind and as female artist with most #1 singles.

Taking turns from her battle with cancer in 2003, "Delta" displays a rather lighter record compared to her second effort "". "A lot of the words from the songs can be quite deep, but that doesn't necessarily mean they are always about my life," she said. "There are songs on this album which have nothing to do with my own personal experience of events, but which are still honest and emotional, and which tell a great story. A lot of people read into my lyrics and think they know me completely from them, but I'm not always as transparent as people might think."

July 14, 2008 04:42:48 GMT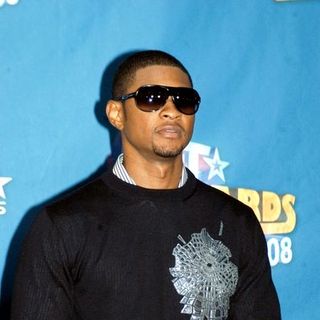 Singer seems keen to contribute himself for the U.S. presidential campaign and is set to show his support on his preferred candidate Barack Obama by planning to sing at the Democratic Convention. According to his manager, Benny Medina, the R 'n' B singer has been approached by the Democratic parties to perform at the convention, which is scheduled to be held on August 8 in Denver, Colorado.

Confirming the news to the press, Benny said, "There've been offers to do things in and around the convention and we are just looking to see which one will be the most productive." He then also added the reason Usher's is willing to accept the request is because the singer is a "huge Barack supporter."

July 14, 2008 04:01:25 GMT
The new music video from rock band for the band's latest single "What About Now" has been premiered on FNMTV. The clip which was directed by Kerry Kerslake, reportedly will also be the final video made for any of the band's songs from their latest self-titled debut LP.

Showing a touch of humanity, the video received a warm applause from the crowd that watch the premiere live at MTV's studio. On the clip, the band inserted footages of all the problems that happened in the world today, such as poverty, war and other important issues.

July 14, 2008 03:09:29 GMT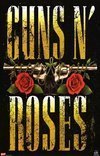 The long wait for fans to hear some new material from the band's upcoming album "" could soon be over after the latest news said that the band will release a new song in September. According to The New York Times, the new song titled "Shackle's Revenge" will be included as one of the tracks for MTV music game "Rock Band 2".

Although there haven't been any statements from the band, their label Universal Music or MTV, a source told the website that the deal is still in process. Moreover, according to the source the official announcement about the agreement could be revealed today (July 14) by MTV.

July 14, 2008 02:29:54 GMT

It looks like music fans could soon hear a new and unique music by following the latest report suggesting that he is planning to team up with actor . The unique collaboration possibility occurs after the two become friends after working together in a recent movie "Microwave Park".

The collaboration plan was hinted out by Kilmer at a recent interview, stating that 50 likes his song and will help him on finishing it. "I don't think he's going to produce a song, but he really likes one of [my songs]. I told him my idea for it, and he said 'I want to help,'" Kilmer said.

July 12, 2008 07:06:10 GMT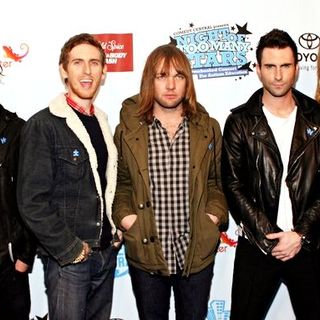 Having just released their re-issued album "" on July 8, funk rock act already have an idea for their new LP. Speaking to Digital Spy.co.uk, the band's guitarist, James Valentine revealed that for their third studio record, the band will try to make it sound more natural than "".

Speaking about his band's plan for their upcoming album James said, "We'd like it to be more organic than our last record." Moreover, he also added, "'It Won't Be Soon Before Long' was very slick and that was fun, but I think with the next one we'll take a more natural approach."

July 12, 2008 06:11:04 GMT

Promoting the release of his new studio album "", a new music video for Beck's latest single "Gamma Ray" has already streamed. The new clip have lots of unique footages with a '60s vibe on it.

On the clip, the singer/songwriter was seen wearing a white suit and a dark sunglasses accompanied by a bunch of people in the same colored shirt but who were wearing a bag on their head. The video also featured lots of color changes on its background. Unfortunately, there is still no confirmation whether the clip is the official one.

July 12, 2008 04:36:08 GMT
is getting ready to launch her new image as a country singer with the release of her upcoming country album. Promoting the new set Jessica has premiered a new music video for her first country single "Come On Over" on her exclusively to her listed fans.

Earlier, on Thursday July 10, the singer has already streamed a 30 second preview of her new clip via her YouTube channel. The preview sees Jessica, singing the song with the accompany of her band. Commenting about her feeling on making the new clip Jessica wrote on her site, "I had so much fun making my video, I'm so glad y'all finally get to see it!"

July 12, 2008 03:50:49 GMT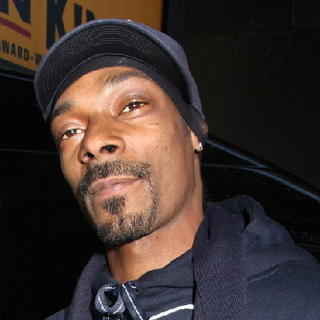 Controversial rapper proves that he really is keen on country music. After releasing a country vibe single titled "My Medicine", the rapper gets involved in another country project by lining up as one of the musicians that will appear on 's tribute album titled "Johnny Cash Remixed".

On the upcoming record Snoop will perform his own version of the country legend's track "I Walk the Line". Revealing about his reason to be involved on the upcoming LP's project, the controversial rapper stated, "Johnny Cash is the one who stood out to me. I love his style, his swag, the songs he made." Speaking about what he thinks of country music, he said, "If you take your time to listen to it, country music is very similar to rap."