September 10, 2008 03:01:48 GMT

are giving fans a behind-the-scenes look at the video shoot for their new jam, "Whatcha Think About That". The second single, from the band's upcoming sophomore studio abum called "", features guest star and carries sound samples of Jane Birkin's "Je m'appelle Jane".

The video will be shot for two days, starting from September 9 to 10 in downtown Los Angeles. Fans will have the chance to watch , Melody Thornton, Jessica Sutta, and the other dolls, live from the set on each day after 3 P.M. PST on the doll's .

September 10, 2008 02:12:38 GMT
Another new song from called "Work" which features has been surfaced. Described as "a bass heavy homage", the song is produced by Danja and listed in her upcoming third studio effort entitled "", which is due for release sometime in December.

Speaking of the leaked single, Ciara reveals that she wants fans to enjoy "a fiercely energetic electronic dance track". She explains as saying, "I really want to embrace the world and the culture of voguing with this song. It's saying 'when you hit the dance floor, you better work! You better show it off.'"

September 09, 2008 09:48:41 GMT

brings out a music video for new single "Dreamin' of You" from his upcoming compilation album called "Tell Tale Signs: The Bootleg Series Vol. 8". The song carries his dark thoughts of death and desire as he sings lyrics, saying, "Even if the flesh falls off my face / It won't matter if you're there."

The video stars veteran Hollywood actor Harry Dean Stanton as an old bootlegger who lives alone far from the town. He is captured traveling across the country to compile Bob's greatest songs. When it is finished, Harry prints out Bob's photo and attaches it on the CD cover with a title of "Tell Tale Signs: The Bootleg Series Vol. 8".

September 09, 2008 08:51:28 GMT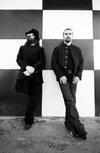 A music video in an attempt to support their second single entitled "World Long Gone" has just been premiered. The rock song, which is produced and written by Daron Malakian of , is taken from the band's self-titled debut album, which has come out in July.

The music video for the single is directed by director and screenwriter Joel Schumacher, who recently works on a horror movie called "Creek", which is slated for release sometime in 2008. Filmed in Southern California, the band have asked fans to come down to the set and take part in the shoot, which focuses on a "" bonfire style.

September 09, 2008 07:30:14 GMT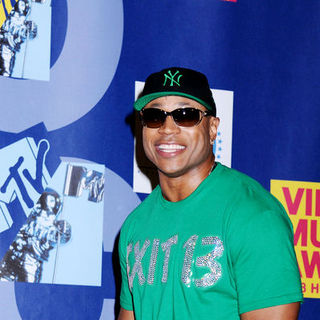 Among his collaborators, including big names , , and Richie Sambora, Rap mogul decides to scrap off from his long list. "I'm not releasing the album he and I were working on. I took a few songs for (new album) '' and scrapped the rest," he says.

When asked for confirmation, the rapper reveals his anxiety about fans' response concerning their first-ever collaboration. "That's due to the fact that I don't think people want to hear me rhyming like 50," he explains as saying.

September 09, 2008 06:19:21 GMT
recently reveals that he is working on a new song in collaboration with . "I'll be in the studio this week with Beyonce. Who knows what will come out of that," Justin says in a statement.

Furthermore, Justin says that the collaboration is to follow up their duet at the Fashion Rocks concert where he and Beyonce performed and Tammi Terrell's classic single called "Ain't Nothing Like The Real Thing". Unfortunately, the "Sexyback" singer doesn't give any further explanation regarding the joint force.

September 09, 2008 04:46:37 GMT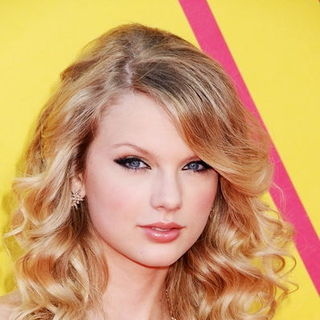 A new song, which is strongly presumed to be listed in 's upcoming "" album, has been leaked. Called "Love Story", the tune has romantic lyrics which are combined with mid tempo country and pop sounds. It mostly talks about Romeo-and-Juliet love story where two young people are forced to separate because of their different social status.

As a follow-up for her 2006 self-titled debut album, "Fearless" is scheduled to come out on November 11 via Big Machines Records. However, fans can start pre-ordering the CD on her where she provides them with three pre-order options; a 75-dollars limited edition package with a leather bracelet, T-shirt, photo book, and locker poster as bonuses, 40-dollars special CD, including opportunity to have their photo in a special mosaic, and a low-priced package with only 13.88 dollars for purchase.

September 09, 2008 03:49:24 GMT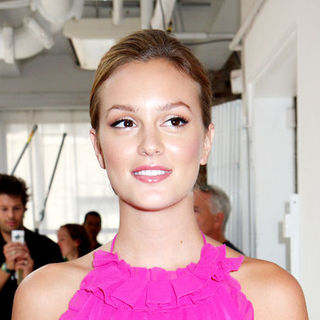 , who plays as an uptight Park Avenue teen queen named Blair Waldorf in television series "", has revealed that she has been lingering in recording room to finish her debut album. "I've always done (music), just now I am actually doing an album that I plan to release," she says.

Speaking of her underway side project, Leighton states that she enjoys it very much as music is something completely new for her. "It's so cool because it's a completely different creative process," she adds in a brief statement.

September 09, 2008 03:03:44 GMT
Following the of exclusive behind-the-scenes video called "Band in A Bus", preview its second episode. Titled "Big Rob", it reveals more about the band's long journey of making their latest record "", which has been released since August 12 under the courtesy of Hollywood Records.

In the video, the Jonas boys turn fans' attention to their legendary head of security which is called Big Rob, referring to his big body. Rob is said to play an important role in the band's career even though he is never exposed in front of the camera. Speaking of his existence around the band, says that the man is a close family and hilariously secures a spot as the fifth Jonas. "He's like a brother. A big brother," Joe explains.

September 09, 2008 02:10:09 GMT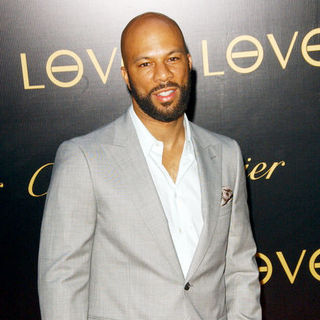 has just provided fans with a snippet of a music video which is aimed at supporting his new single called "Universal Mind Control". The song, which features , is scheduled to appear in Common's eight studio album entitled "", which will not hit the stores until September 22 via Geffern Records.

The 34-seconds sneak peek carries a futuristic theme. It begins with a capture of a robot traveling through time machine while screening its surrounding with one of its eyes. In some points, an error mode is written on the screen which is then followed by Common's appearance. Due to the error, the robot is then stuck with Common, and having no other choice, it then raps verses along side the rapper.

September 08, 2008 08:22:14 GMT
, who is signed to Jive/Zomba Records, is reportedly involved at the recording process of ' upcoming album by writing new materials for the singer who has just brought home at 2008 MTV Video Music Awards. "I actually wrote a couple songs for her now," Chris says in a statement.

Speaking of the project, the singer who fails to win Video of the Year at the MTV annual show but nods to Best Male Video, states that the songs are still far from the final touch. "We're on the same label, so all the executives heard the records and they love the records, so hopefully she'll cut it," he explains. "But if she doesn't, oh well, we'll go back in the studio and still do some more records for her."

September 08, 2008 07:33:59 GMT

Just a few days after the preview of their "Girls" music video was released, premiere its full version. Additionally, the single, which is produced by Si Hulbert and Melvin Kuiters, will be performed live at London Forum on October 1 as part of Q Awards showcase.

In the video, singers Amelle Berrabah, Keisha Buchanan and Heidi Range perform a pole-dancing while rubbing up against sexy female dancers. In addition to the raunchy dance with the band's members, Keisha also performs a suggestive dance in front of boyfriend Dean Thomas, who makes a guest appearance in the shoot. However, this isn't the first time that the group do some pole-dancing as Keisha and Heidi along with former member Mutya Buena have also performed suggestive dance in another music video for "In The Middle".

September 08, 2008 06:47:36 GMT
Reportedly tired of , saying that she has written a special song called "I'm Sorry" for of , comes out for a defense. In a statement released at Disney store in New York City, she says, "It's definitely not about Nick Jonas."

Furthermore, Selena explains that the boy is actually someone from her past who lives in Texas. "It's about someone back home in Texas," she says. Yet, Selena admits that she has been very close with the Jonas Brothers. "I haven't known the Jonas Brothers for that long, but I've gotten really close with all of them," she adds.

September 08, 2008 06:27:39 GMT

is off to a good start this year with his fourth studio album "" that has spawned a hit. Set to be released on September 9, the album is backed up with an -featuring single "Dangerous" that has peaked at #5 on the Billboard Hot 100 chart.

Kardinal, real name Jason Harrow, is one of the Canadian acts that successfully achieve fame in their homeland and made a name in the international league, including in the U.S.. The rapper who started his career at the age of 12, has been signed to Akon's Konvict Muzik and has established collaborations with contemporary artists such as , and .

September 08, 2008 06:10:14 GMT

One of Universal Records' singers, has just released a music video in an attempt to promote his second single "Addiction", in which he has teamed up with R&B singer and rapper . The song, which is categorized as an R&B and soul song, appears in the singer's self-titled album, which is scheduled for release on September 26.

The music video for the song is directed by Diane Martel and, as Ryan says, talks about the beauty of simplicity. "I'm not wearing a tuxedo or even a suit in the clip. Director Diane Martel assured me that this one should be all about the beauty of simplicity," he says as posted on his .