August 07, 2008 07:49:07 GMT
has released music video for second single "You're Everything" from his latest album "", which was released on May 20 under Rap-A-Lot Records. The video is directed by Mr. Boomtown and produced by Raging Nation Films.

The video displays the rapper with some friends in a room full of newspaper cuttings on its wall. As the video goes on, one by one the paper cuttings are shown transparently on the screen. The papers mainly speak about the achievement of Hollywood big stars, such as winning Grammy Awards and selling album with a total of one million copies in a week.

August 07, 2008 06:45:15 GMT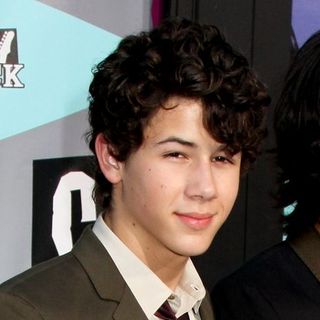 had to delay their live performance at Saratoga Spring concert on August 2 following Nick's bad health condition. left stage for medical assistance because his insulin level dropped and he felt weak.

Nick gave secret warning to his band mate brothers, and Kevin Jonas, telling about his unwell condition. His brothers then kept reading all signs that audiences were holding up in front of the stage to distract people's attention and therefore gave time for Nick to get his diabetic treatment. Joe said, "I chatted with the audience and kept reading all the signs people were holding up." In line with his brothers' statement, Nick said in a further explanation, "I was only bad for, like, a minute, but Joe kept talking and talking for, like, five minutes."

August 07, 2008 06:39:14 GMT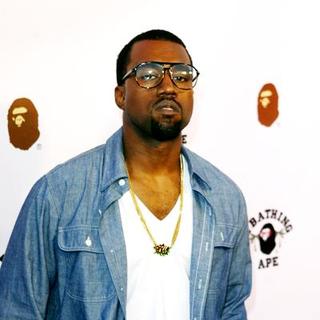 has continued his defense for who often becomes the subject of ridicule due to his instant success through the "Crank That" phenomenon. In a concert at Madison Square Garden, New York on Tuesday, August 5, the rapper took time to deliver his thought regarding slur problems faced in the realm of hip-hop.

The concert which is part of his Glow in the Dark tour was wrapped with a speech where he addressed how harsh people has criticized the young rapper. "How is Soulja Boy killing hip-hop?" Kanye shouted out to the crowd. "He had one of the biggest songs of the summer. If anything, he's helping keep it alive. You don't have to be in order for people to say your sh** is fresh." He also emphasized on the need to accept diversity, adding "Open y'all's f***in' minds. Be accepting of different people. Let people be who they are."

August 07, 2008 04:42:52 GMT

The new cover art for 's new single "So What" has been unveiled on her official site and can be seen on the news' photo. Along with the single cover comes a leaked audio of the song which supposed to hit the airwaves on August 18 via American CHR.

"So What" will be the lead single of Pink's upcoming fifth studio album which is scheduled for an October 28 release. She has shot a music video for the single with Dave Meyers taking the director role. Meyers previously worked with her in the videos for "U + Ur Hand" and "Stupid Girls", the latter which won the Best Pop Video at 2006 MTV Video Music Awards.

August 07, 2008 04:38:08 GMT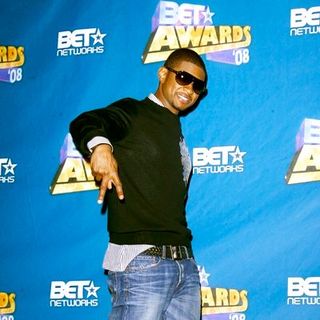 R&B star has rehired mother Jonnetta Patton as his manager after ending his contract with Benny Medina which works for W&W Public Relations. The decision is mutual where both parties still feel the utmost respect for each other. Usher's recording label LaFace/Zomba said, "Usher has dissolved his management arrangement with Benny Medina and has re-engaged Jonnetta Patton as his manager."

Usher has fired Benny allegedly due to a disappointing record sale of his "" album released on May 27, 2008. The album has also failed to hold on long enough at top ten in Billboard Hot 200. However, Benny has defended that the sale drop is caused by high expectation and steep competition among Hollywood singers that get stiff from time to time. In a statement, he said, "With an artist like Usher, the bar is set really high. Whether it was management, marketing or the music, we achieved a #1 single and a #1 album. It is a completely new day and time in music now. In four years, his audience, demographic and musical direction has changed. Records like 's 'Lollipop' are the type of phenomena that 'Yeah' was in 2004."

August 07, 2008 03:12:37 GMT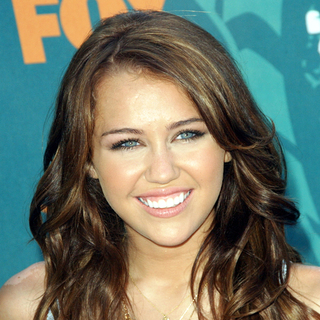 World's teen idol has to end her brief reign at number one in Billboard Hot 200 this week. Miley is beaten out by American country music duo as their album "" pushes its selling number with a total of 171,383 copies this week. Meanwhile, Miley's latest album "" can only move its selling point from 371,000 copies last week to 163,000 copies this week.

Furthermore, soundtrack of "" by pop music group still remains at number three in the chart with 18 percent decrease selling point from 168,000 to 138,000 copies. 's sixth album "" stays put at number four with 96,000 copies, thanks to his crossover success of single "All Summer Long".

August 07, 2008 02:27:03 GMT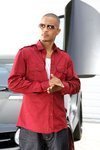 As promised, a new music video from is premiered in support of his latest single "Whatever You Like". The video gets a slot on BET's "Access Granted" yesterday (August 8) and will be personally delivered by the rapper again on the same network today via "New Joint".

The video that was shot in both Los Angeles and Malibu was directed by the famed Dave Meyers who won a Grammy in 2006 for "Best Short Form Music Video" for his work in 's "Lose Control". In the new video, T.I. gives a former diner cashier a huge treat by pampering her with all the money and luxury, a literal meaning to the song's title "Whatever You Like". A twist of story occurs when the girl discovers the truth in the end.

August 06, 2008 09:52:07 GMT

A serious dispute has occurred among 's singer Andrew Stockdale and other two founding members Chris Ross and Myles Heskett, making speculation on their split. Moreover, Andrew is reportedly about to join a new band with two American players.

The band have refused to give any statement relating to the break-up report. Meanwhile, their manager John Watson promises to give statement in the next two weeks. He said, "Unfortunately, I can't make any comment other than to say that as soon as the band has clear future plans they will issue a statement and we hope to be able to do that in the next week or two."

August 06, 2008 08:43:52 GMT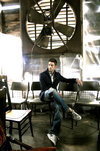 has been hailed as hometown hero in Derry, New Hampshire and now he is on the verge of moving to a bigger league. With a major debut album in hand, to the music industry the 28-year-old has supplied fresh folk sound which successfully gained the attention of legendary musician at the first place. And to Aceshowbiz, the aspiring singer has recalled his journey from nothing to something including the future hopes.

ASB: When did it occur to you that you want to become a musician and performer?

August 06, 2008 08:42:40 GMT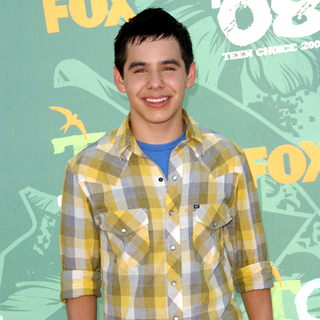 is impressed with singles "7 Things" and "See You Again". He then decides to work on songs for his debut album with recording company Rock Mafia Records that has previously worked on Miley's singles.

His father and manager Jeff Archuleta has recently met the company's producers Antonia Armato and Tim James, both of whom co-wrote and co-produced eight tracks on Miley's latest album "". The two producers have also worked with other Hollywood stars such as , , and .

August 06, 2008 07:07:21 GMT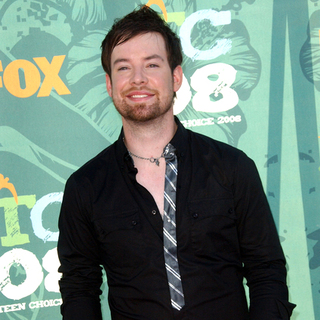 Winner of 2008 American Idol is working on debut album with producer Rob Cavallo, who has teamed up with in the band's 2004 "" album. David said that his taste of music just fits Rob's. Therefore, he thinks that they will be a good team. In a statement, he said, "I think he's a great producer with the kind of sound that I want. And in talking to him, he's just a good guy. Like the song selection I had on the show, Rob just fit."

From 20 singles that are expected to be in the album, David has finished 7 of them. He said that the songs represent his character as a rock singer. David schedules to release the album in mid-November.

August 06, 2008 06:02:42 GMT

British singer is still working on his tenth studio album "". The album was originally set to be released in September under Polydor Records but now it is rescheduled for early 2009.

All tracks in the forthcoming album will be produced by Jerry Finn, who has worked with popular bands like , , and . He has begun mixing the tracks with Jerry in early February.

August 06, 2008 05:10:43 GMT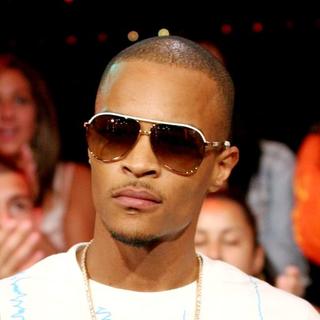 "Swing Your Rag" and "Whatever You Like", the second and third single respectively from 's upcoming album "" will soon have their music videos premiered. Before the footages are made available for public viewing, a behind the scene for the former single's video and a bunch of on-set photos for the latter have been outed.

Despite its status as the second single, the video of "Swing Your Rag" reportedly will be premiered via MTV only on September 8. Meanwhile, "Whatever You Like" the video has been officially scheduled to hit the screens earlier on Wednesday, August 8 via BET's "Access Granted". The rapper will then personally deliver the video on the following day through BET's "New Joint".

August 06, 2008 05:04:45 GMT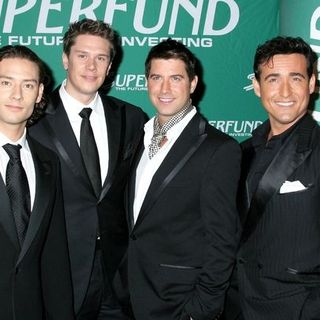 Pop vocal group are set to drop their brand new album on November 18. This upcoming album will be produced by Steve Mac, a producer and songwriter who has worked with such famous superstars as , , , Simon Webbe, , , and .

This album which hasn't been named yet will be their fourth studio album after their successful "", which has sold over 1 million copies since it has been released on November 21, 2006. Some of the tracks confirmed to be in the album are "Bridge Over Troubled Water," "Amazing Grace", and "Hallelujah".

August 06, 2008 04:11:08 GMT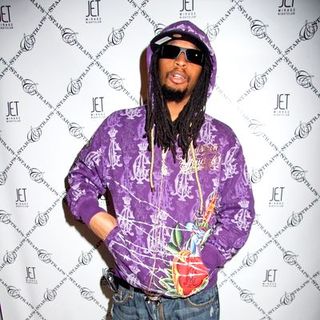 Rapper has ended his multi-million-dollar obligation to his bankrupt TVT Records. He reached an agreement to sell TVT's assets to a digital entertainment company called The Orchard for $6 million and work with the company to develop a lifestyle-oriented marketing and promotion programs as a consultant for some artists, labels, and branding opportunities.

In addition, as part of the deal, the company will provide him the rights to record his upcoming album, "". The Orchard will also digitally issue Lil Jon's back catalog with new material coming from him. Commenting on the move, Lil Jon said, "It's unfortunate things have turned out the way they did, but artists deserve to be compensated fairly by their labels for the work they do, and that wasn't happenin'. In my case. I'm happy to finally be a free man and make a new start!"