September 02, 2008 03:44:22 GMT

As posted on , "" director Darren Aronofsky says that he is waiting for to finish a song which will be featured in his upcoming movie. "Bruce springsteen wrote a beautiful original song for the closing the film," Darren wrote.

The Wrestler, which talks about an over-the-hill 1980s-era pro grappler who quits the business after a heart attack and moves in with a stripper to build a relationship with her son, was originally offered to public this weekend but the film has been held back as it is not ready yet. Part of the delay is down to the work of Bruce's unfinished touch. "It is difficult to rush him (Springsteen)," an insider named Vincent Maraval says.

September 02, 2008 02:27:33 GMT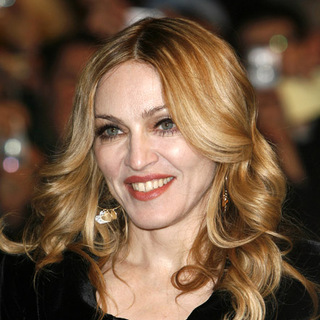 is reportedly having some troubles with the crew, who are backing up her "Sticky and Sweet" world tour. According to Mirror, many of her 250 strong troupe of crew members threaten to quit due to a low-budget travel arrangement. "Everyone is absolutely furious with her and some of them want to walk out of the tour," an insider tells the British newspaper.

The paper also reports that despite the crew's hard work in the past few months, Madonna is trying to cut her expense by giving her crew a 50-pounds-per-night dingy Campanile hotel. To make matters worse, the workers are also reportedly forced to fly on to a low-budget airline, easyJet flight.

September 01, 2008 09:57:03 GMT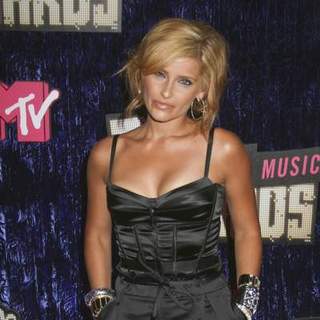 Sharing parts of her 2008 Get Loose Open Air Tour in Dresden, Germany, renowned R 'n' B singer has just posted a new webisode of the world tour on . The brand new video takes fans and other viewers on the exclusive ride highlighting on what the singer undergoes before and right on the performance day. It also showcases the backstage activities during the performance.

Furtado climbed up to stardom when she released her hit debut single "I'm Like a Bird" in 2000. The track boosted her fame even more by helping her winning the 2002 Grammy Award for Best Female Pop Vocal Performance. After releasing three studio albums, the 29-year-old songstress recently signed up with 's Mosley Music Group and is expected to release her fourth LP sometime next year.

September 01, 2008 09:04:01 GMT
In respect and tribute to , two members of , and Taylor Hawkins will help in the launching of the rock band's new album. David and Taylor will join Metallica to host a radio show in support of "" that will be put in stores worldwide on Friday, September 12.

"You may have heard a little something about a radio show being broadcast live from our very own HQ," Metallica announced on their official site. "Well, we figured it would be a lot more fun if we invited some 'Tallica fans to come hang with us and low and behold, one thing led to another and Foo Fighters Dave Grohl and Taylor Hawkins actually said 'yes!'"

September 01, 2008 07:29:15 GMT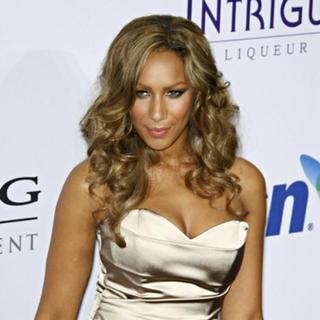 will have two of her albums competing against each other the end of this year. Before the re-packaged version of her debut album "" is released to vie for Christmas No. 1, a CD containing songs that she recorded pre-famous will be released by her old record company few weeks prior.

"Best Kept Secret", an album containing ten tracks that she recorded between 2004 to 2006 before she won "X Factor" two years ago, will be released by UEG and Lewis is reportedly unhappy with that. The British singer and her current label Syco are furious that UEG has won the right to distribute the CD starting from October 20 in U.K. later this year.

September 01, 2008 06:38:25 GMT
Following her sudden withdrawal from a French festival, is on the verge of facing a legal action from the organizers. BBC reported that the people behind Rock En Seine are considering to sue the singer regarding her last-minute pullout on Friday, August 29.

The organizers claimed that they were only informed of her absence two hours before the show went off. Winehouse's camp cited health concern as a reason, saying that she has taken ill at her home although paramedics claimed that they have not been summoned to her house in London on that day. Later on, her spokesperson said that she is recovering at home and required no hospital admittance.

September 01, 2008 05:12:50 GMT

Initially aiming to be the person behind the desk, could not deny the charm of his stage persona. The rapper who started off as the CEO of Corporate Thugz Entertainment, has pocketed two solo studio albums under his belt and is now going on the third one. After releasing "" in 2006, Jeezy is back three years later to present "" on September 2.

"Put On", the album's first single that feature , has particularly reached a level of success he wanted. It has peaked at number 12 on Billboard Hot 100 chart. "I reached out to Kanye because my element of it was so street, I wanted to see how he felt, what he felt 'putting on' was. And he went in a totally different direction; he felt like 'putting on' was putting on his homies," he explained.

September 01, 2008 04:43:58 GMT

After rumors were circling that another album from is rushed in this year, a confirmation was given through the band's frontman . The vocalist told BBC's Steve Lamacq that the band indeed have a new album, an EP and a greatest hits on the pipeline although they just released their fourth studio album "" in June.

However, it is only the EP, titled "Prospect March", that will be out this year around Christmas. The other two projects, a new studio album and a greatest hits will be released in relatively the same time in December 2009. "Then we'll be gone - like Keyser Soze in The Usual Suspects," Chris said.

September 01, 2008 04:09:19 GMT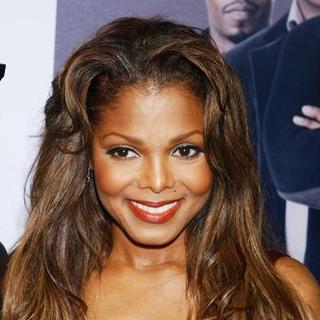 has helped 's fans to have more details on her upcoming "Rock Witchu" tour again. The producer who is also Janet's long-time lover went behind the scene of her concert rehearsal, digging out the opening act of the tour straight from Janet's mouth plus giving a look into the costumes.

In the video that was posted on his official YouTube account, Dupri who was denied a backstage pass initially, took the audience to the dressing room where Janet was standing in front of the mirror. Janet, seemingly annoyed by the presence of the camera, reluctantly spilled that rapper will open the North American leg of her tour.

September 01, 2008 03:10:39 GMT

Rock band have released a music video that opts a wild party theme where all five members of the band sleep with the same blond girl. The new video is premiered in support of their new single "Use Me" which will be the first single lifted from their new album "".

The video that was directed by Wayne Isham (, ) is an MTV version and close-captioned. It opens with the band arriving in a mansion with their respective girlfriends to attend a party. While the scenes are intercepted with them playing during the party, it also follows a story of a mysterious blond who has bedded all five of the band's members.

September 01, 2008 02:34:30 GMT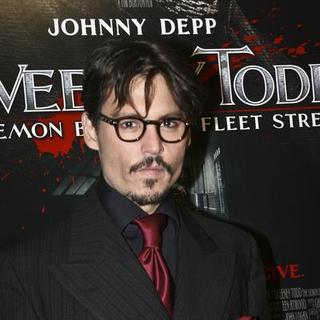 started off as a musician and he apparently never abandoned the passion. The actor who is famous for his portrayal of Captain Sparrow in the "Pirates of the Caribbean" series, picked up his guitar one more time and took the stage to hold a charity concert for the second Sheila Witkin Memorial Reunion.

The monumental event that was held starting from Friday, August 29 over the course of two days, reunited Depp and his high school band mates The Kids in Florida. Depp who was dressed in ripped tee and jeans, played the band's old hits such as "Can't Believe", "Time to Explain", and "Babe" during a 90-minute play set.

August 30, 2008 07:34:48 GMT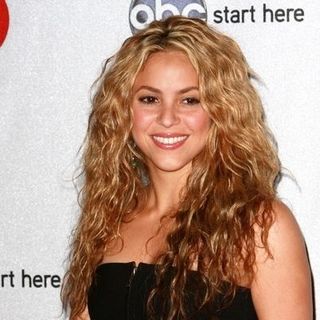 Ambassador for Latin pop music, , has reportedly revealed that she is now in the recording room to get her new song done. An Arabic-American singer named Dania Youssef is chosen to be her partner in the not-yet-titled song.

The song, that is still in the work, is written in half English and half Arabic lyrics, which will see Arab world from a positive point of view. Furthermore, an Egyptian composer Mohamed Saad is reportedly writing the Arabic portion of the song, as well as the music.

August 30, 2008 07:01:13 GMT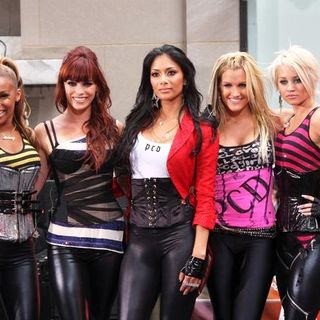 Hot female group have just released a second single from their upcoming second album through their official website. The song is called "Whatcha Think About That" and confirmed to appear on their upcoming sophomore album "".

The tune, which carries 's vocals, talks about getting rid of a boyfriend, who is not good enough to be with. Some of Missy's verses say, "Up in that club it's just me and my girls, play like kissing on girls."

August 30, 2008 06:47:45 GMT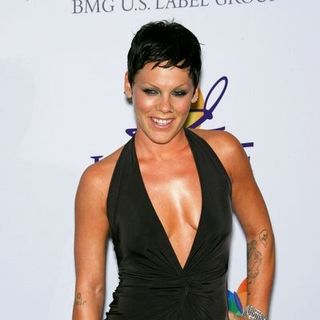 is on full throttle to promote her upcoming effort which will be titled "". Beside being scheduled to sing "So What" at 2008 MTV Video Music Awards in Los Angeles on September 7, she will also play the same song in Australia. The singer has been lined-up as one of the performers at this year's ARIA Music Awards.

The Australian annual awards show will be held on October 19 at Sydney's Olympic Park and the nominees will be announced on September 10, the same day tickets for general public will go on sale. The performance is only one part of her promotional appearances in Australia. She will return to the country in April 2009 for a supporting tour.

August 30, 2008 06:33:05 GMT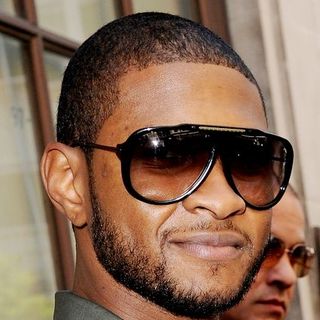 R'n'B superstar is lending his voice in the kickoff celebration for the new NFL season. The 29-year-old performer has been set to perform at a concert held at Columbus Circle in New York on Thursday, September 4 alongside other big name musicians, including and .

Confirming his appearance in the special event, Usher confessed that his participation is his way to be the halftime entertainment at the 2009 Super Bowl. "I'm hoping that this leads, definitely, to that," he said. "This whole process is basically you scratch my back, I'll scratch yours." In the concert, he will be accompanied by ' and performing three songs, "Here I Stand", "Changing Places" and "What's Your Name".