August 15, 2008 09:09:58 GMT

Revealing a look behind the production of Zack Snyder's comic book adaptation, G4 has released a new "" set visit video. Aside from exposing bits of the set used in production, the footage also displays another look of Rorschach where he is nowhere near his inkblot-like mask, and brief interview with Snyder as well as Rorschach depicter, .

Set in alternate 1985 America, "Watchmen" gives out the story of a band of superheroes turned vigilantes. When one of his colleagues is murdered, Rorschach falls into the investigation of the murder, but instead finds out a more horrible plot to discredit all the superheroes. Trying to watch over humanity, he reconnects with his former crime-fighting group.

August 15, 2008 08:34:01 GMT

18-year-old Ian Lafferty is in love with his longtime best friend and about to head off to college, but that is the least of his problems. The true fact is he is a virgin. Trying to hook up with the hot babe he met on the Internet and determine to lose his virginity, he goes on a cross country journey with his friends and falls in hilarious misadventures and raunchy escapades.

That is pretty much what viewers will be presented with when they watch the red band trailer from teen comedy flick "". The new video footage came in courtesy of IGN.

August 15, 2008 07:51:59 GMT

Seizing the advantage given by "", "" is now going to fill the empty theatrical release date left by the adaptation movie. Taking a new slot on November 21, the Walt Disney Pictures' animation has been pushed forward five days sooner than its original schedule on November 26.

With the new date, the animation which features the voices of and among others basically won't have to face any tough competition as the other widely-released movie scheduled for the day is DreamWorks' biopic "" starring . If it were to stick out with its original plan, it would be up against and -starrer "".

August 15, 2008 07:01:14 GMT

When the head-smashing, blood-shedding action movie "" hits the theaters in December, it looks like that it can be enjoyed by kids after all. The latest report coming from the -starring film infers that Lionsgate Films are going to push it to be a PG-13 movie.

The news about this possible lowering of the rating came amidst the 'Lexi Alexander drama' in which it was suggested earlier that the director has been canned from the project. Still, the truth on the PG-13 rating is yet to be proven since Lionsgate have given out neither confirmation nor denial on the matter.

August 15, 2008 05:06:54 GMT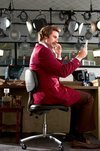 The sequel to "" has been planned and it is now indicated that the news casting comedy may be brought to somewhere far from Earth. Opening up about where and when the possible follow-up movie possibly takes place, suggests that "Anchorman 2" will perhaps be set in outer space.

To MTV News, he explained, "I know when we were shooting it [director] Adam [McKay] said if they ever did something it would have to be really weird like we were on the moon or something. I think it has to go even further if it was to work." He also assured that the sequel is in development saying, "Last I heard they were starting to write it and they were thinking about setting it in the eighties."

August 15, 2008 04:25:30 GMT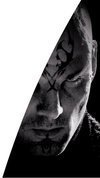 In the latest "Star Trek" movie, Vulcans-related Romulans won't be seen only as the baddies but also as something more. Talking about the villains of J.J. Abrams-directed "", actor revealed that the filmmakers have come out with a new image for the Romulans and it goes deeper than merely losing the pointed ears.

Revealing to E! Online about the matter, the depicter of Nero's right hand, General Ayel, said, "Me and Eric are the new Romulans. They had a linguist come in and invent Romulan!" He further suggested that this new breed of villains may somewhat inspired by "Pirates of the Caribbean" stating, "We're space pirates. Think of as a Romulan."

August 15, 2008 03:38:32 GMT
For their upcoming 3-D concert movie, it looks like will be getting some help from country music latest star, . After being a surprise guest at the brothers' New York City concert on August 10 at Madison Square Garden, the Grammy Award-nominated songstress has been spotted on the set of "".

On Thursday, August 14, the 18-year-old singing sensation reportedly is joining the band consisted of Kevin, Joe and Nick Jonas while they are filming a segment for their 3-D film in Columbus Circle, New York City. Despite her taking a part in the shooting in the park, it is still unclear what role she is playing. Meanwhile, the on-set photos of Swift and the boys can be seen at and via .

August 15, 2008 02:53:10 GMT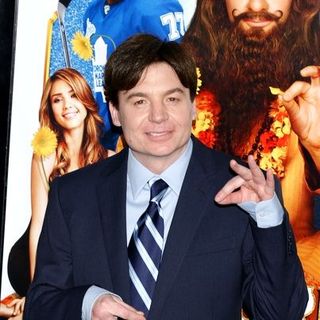 In an interesting scoop coming from "", well-known comic actor has been reported to take part in the upcoming World War II film project. It is further explained that the "Austin Powers" star has been tapped for a small role in the action drama movie from acclaimed filmmaker Quentin Tarantino.

The 45-year-old is going to portray British General Ed Fenech who is described to be a military mastermind taking part in planning the scheme to kill the Nazi leaders. He will be joining who will star as Lieutenant Aldo Raine and Eli Roth who is tapped to be Sgt. Donnie Donowitz. This tidbit was first reported by .

August 15, 2008 02:11:34 GMT

Apparently Harry Potter fans won't be able to enjoy their favorite boy wizard in the big screen sometime this year. In an announcement made by Warner Bros Pictures on Thursday, August 14, it is uncovered that "" has been bumped to a new schedule putting it as a summer 2009 movie.

Slated to be released on Thanksgiving on November 21, the sixth installment of the J.K. Rowling's "Harry Potter" adaptation series will be opened nationwide as well as internationally on July 17, 2009. Reasoning on the delay, Warner Bros. president and chief operating officer Alan Horn explained that the move was taken in consideration on two main things, the first is the market timing and the second is previous writers' strike.

August 14, 2008 09:44:15 GMT

One of the lingering questions arising among fans after "" blasted on the big screen is whether Harvey "Two Face" Dent died or is set to return in the sequel. Providing the most possible answer to that, Dennis O'Neil, the author of the movie novelization, laid it down that the character with half-disfigured face has been indeed buried.

According to IGN, he wrote that the once rising District Attorney of Gotham City and Batman's ally was "sprawled, neck twisted, the mutilated side of his face exposed, his left eye open and staring sightlessly". Putting an emphasis on the condition, he noted in the end, "He was obviously dead."

August 14, 2008 09:05:40 GMT

DreamWorks Animation have planned on developing yet another "Madagascar" film. On Wednesday, August 13, DreamWorks Animation CEO Jeffrey Katzenberg revealed the studio's plan on a sequel to "".

Unearthing the intention during a preview of "Escape 2 Africa", the studio executive expressed his hope on seeing the zoo animals group back to New York. "Escape 2 Africa is the second chapter in one story," he explained. "There is at least one more chapter. We ultimately want to see the characters make it back to New York."

August 14, 2008 08:28:47 GMT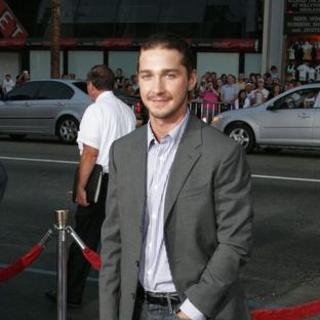 In a developing story on "" halted production due to 's hand injury, it has been reported that the young star of the action fantasy sequel is going back to the set sooner than what has been scheduled. On the story, Entertainment Tonight hinted that the 22-year-old will return to work on Thursday, August 14.

If the report is indeed true, his coming back will put the 1st unit filming crew back on their toes to continue the principal photography. This primary unit was said to be put on hiatus earlier after LaBeouf sustained his injury in late July following a car crash incident and rumored to be taking a one month break.

August 14, 2008 07:37:13 GMT

Months after the plan for developing "24" the movie was first exposed, the action thriller TV series' star keeps fans' hope on the movie high. Revealing to several different publications on the movie project, Sutherland insisted on one thing, the movie will be tackled after the series is done.

"It's certainly on the table," said the 41-year-old Primetime Emmy Award-winner to Extra. "We would certainly be thrilled to make it, but we're going to wait until the series is finished." On similar note, he gave an even more interesting tidbit to Reelz Channel, "It's always been a desire but we've always known that for the writers, it's so hard for them to actually get through the series every year that we put the film on the back burner, that we would do it after the series was over, and that might be as soon as next year."

August 14, 2008 06:50:56 GMT

The 33rd Annual Toronto International Film Festival is right around the corner. With the opening day getting closer, on Wednesday, August 13, the festival organizers let out an additional 20 Special Presentations to the programming lineup as well as the chosen movie to close the event, Charles Martin Smith's "Stone of Destiny".

Among the list of movies announced, 12 of them will be making their world premieres on this international festival held from September 4 to 13. They include Rian Johnson's drama starring , and , "", Kevin Smith's comedy "", Richard Linklater's romantic drama which stars and , "", 's "", and 's "Genova" and "".

August 14, 2008 05:08:31 GMT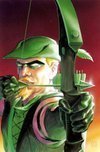 It has been reported earlier that "", David Goyer's live-adaptation of Green Arrow, is going to put the modern-day Robin Hood in a high security prison filled with B and C list villains and rogue superheroes, including Lex Luthor, Joker and The Riddler. What hasn't been shared out is screenwriter Justin Marks' visionary on the movie adaptation.

Bringing the less famous masked hero in the DC Comics universe to the big screen, the "" writer revealed to MTV that he thinks of Green Arrow, more as a man who possesses MacGyver's tricks. Comparing the Oliver 'Ollie' Queen's alter ego to Batman, he commented, "I see him as the Jason Bourne of superheroes, a guy who exists with his own sort of set of tricks."