September 19, 2008 06:40:53 GMT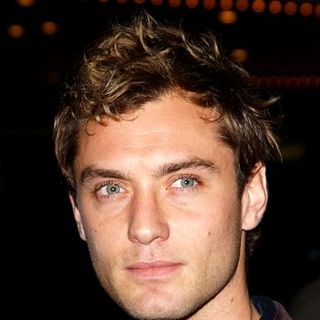 might possibly be Guy Ritchie's Dr. Watson. Recently, EW's Hollywood Insider reported that the 35-year-old is in talks to star as Sherlock Holmes' trusted friend in the new version of "". To put more stress on it, several other publications indicated that he is close to sign the deal.

Though it is still unclear whether the actor will in the end take the part, the casting news has put off the speculation on lining up for the role. Previously, Ritchie who serves to be the project's director has saying, "I don't have a Watson...and I'm still looking for my Watson."

September 19, 2008 04:17:39 GMT

The third annual After Dark Horrorfest '8 Films to Die For' event has been postponed. Reported firstly by Shock Till You Drop, the horror film festival featuring eight independent horror movies from After Dark Films is now scheduled to be kicked off on January 9, 2009 and wrapped up on January 15, 2009. The new dates put the special event to be started a week after its original plan on January 2 to 9.

Putting the revised dates aside, the organizers of the event have revealed where Horrorfest takes place, letting out the 30 cities which have been selected for the event. The list include Atlanta, New Orleans, Los Angeles, Boston, Chicago, San Diego, Washington, DC and New York. The rest of the city listing can be read at .

September 19, 2008 03:32:06 GMT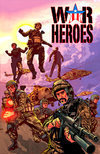 Giving a nod to the possibility of "" getting a big screen adaptation, Mark Millar announced in his official site, , that his latest comic book series has been making its way around Hollywood. He wrote, "I was in London working (and hanging out with some MW buds) over the last couple of days, but War Heroes officially went out to the studios yesterday after a few weeks of informal chats."

Sharing further, the artist behind "" original comic book suggested that with the rights are now being pitched out, the movie project is most likely to move on. "Pretty much all the big guys in town are going in for this and things should really start moving in the next couple of days," he noted. "After weeks of informal chats (we wanted to wait until issue two was actually in print and they had either script or full plot for the remaining issues) we're really going to MOVE now."

September 19, 2008 02:46:59 GMT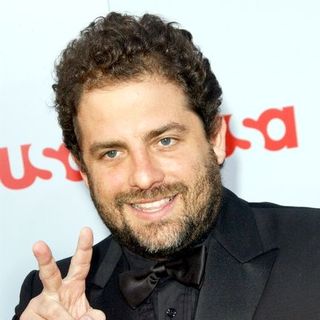 Rumor has it Brett Ratner may be directing the newest version of "Conan". According to Dread Central, production company Nu Image Films have been offering the "" helmer a position behind the lens for this reboot project. Nevertheless, there is yet any confirmation over the speculation.

Prior to Ratner's directing rumor, a list of filmmaker names has been put out for the possible helmer position. Those who have been lined up for the role included "Die Hard" helmer John McTiernan, "" helmer Xavier Gens, "" co-director Robert Rodriguez as well as "" remake helmer Rob Zombie.

September 19, 2008 02:13:40 GMT

"" is more likely far from being developed. While promoting for the DVD/Blu-ray release of "" on September 17, Karen Allen slammed down the idea that another "Indiana Jones" film has been officially discussed.

Quoted by , the actress who portrays Indy's love interest Marion Ravenwood gushed, "Not really. No. I mean, except for fans and, you know, I've had a lot of people say, 'Is there going to be another one?' But no, not officially." She then threw back the question to the press asking, "Do you know something I don't?"

September 18, 2008 08:06:51 GMT

A fresh supply of "" images has been unraveled by Slash Film. Sent by the site's reader by the name of Christopher M, most of the pictures are a close-up look into individual character from The Spirit himself to Commissioner Dolan and female rookie cop Morgenstern. The collection of photos also let out for the first time a shot of what seems to be Plaster of Paris.

Apart from those characters, the pics also exhibit Octopus, Sand Saref and Dr. Ellen Dolan. Moreover, some of the pictures look like to be a cut from the film's scene, like the one in which Ellen and Spirit are buttoning up their clothes when the commissioner walks into the examination room, and the other one where Spirit is tied up in a chair while the scantily clad Paris is swinging her blade toward him with full force.

September 18, 2008 07:17:30 GMT

The first trailer to Charlie Kaufman's directorial debut "" has been uncovered via Yahoo. Providing introduction to the characters, the footage focuses on 's character Caden Cotard and the problems he is dealing with.

The drama film from Sony Pictures Classics follows Cotard, a theater director in Schenectady, New York, whose life seems to be dreary. Struggling with the women in his life and his mysterious condition which shuts down each of his autonomic functions, he buries himself in a new project, striving to create a theatrical masterpiece inside an enormous abandoned warehouse.

September 18, 2008 06:30:18 GMT

Lionsgate Films have premiered the full-length trailer of "". Considerably longer than the , the brand new footage invites viewers to imagine the magical adventure awaiting, teasing with more glimpses into the adventure fantasy film before the movie itself makes its way to the theaters on January 1, 2009.

A timeless adventure tale of imagination, "Inkheart" centers its story on 12-year-old Meggie Folchart, a daughter of a gifted man named Mo. When Mo's ability to bring characters from books to life by reading the books aloud causes him to be kidnapped by a fable book's villain, it is left to Meggie to save him, putting her in a magical adventure that she has only read about in books.

September 18, 2008 04:35:17 GMT

Two clips and one featurette from Howard Deutch's "" are coming out in support of the promotional effort for the romantic comedy. One of the clips entitled "Novelty Dildos" displays leading character Kate having a girl talk with her roommate, while the other one called "Dirty Houdini" focuses on Tank telling a bunch of boys about 'dirty houdini'.

Meanwhile, the featurette brings viewers deeper into the story. It plays out never before seen footage from the film as well as explains each character and the plotline from the point of view of the film's stars as well as its producer Josh Shader. It also shows behind-the-scene footage revealing the on-the-set filming of the romantic comedy.

September 18, 2008 04:05:58 GMT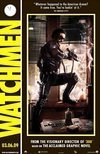 The possibility of "" getting a sequel has apparently being discussed. Talking to MTV News about it recently was , the actor who portrays Nite Owl in the flick. "It's all been talked about," he revealed. "Financially, they like to do that. But all of us, [director] Zack [Snyder] included, all go, 'How on Earth could you do a sequel or prequel?'"

When asked further whether he is interested to reprise his role if the sequel is indeed developed, Wilson came out with a green light stating, "Certainly, artistically, I can't fathom how it would happen. But hey, if Alan Moore writes it, I'd love to read it." He also noted that he has a clause in his contract that allowed for sequels, but was quick to explain that such clause is fairly standard in superhero films' contracts nowadays.

September 18, 2008 03:22:45 GMT

"" has got two new television spots. Courtesy of The Movie Box, the pair of promotional videos present similar compilation of clips in different time limit. While the first one is shorter ending in 32 seconds, the second one takes more than a minute and provides deeper look into the "" sequel, letting out the discussion between villains Dominic Greene and Elvis over James Bond, the high-octane action sequences, the heart-to-heart conversation between Camille and Bond, and many others.

Following once again as the superspy agent 007 in one of the most complex missions he has ever done, "Quantum of Solace" picks up literally hours after the end of "Royale". It tells Bond throwing himself to a mission to uncover the truth behind the betrayal of the woman he loved, Vesper Lynd, leading him to a mysterious organization led by Dominic Greene who strives to dominate one of the world's most important natural resources.

September 18, 2008 02:45:55 GMT

Lionsgate Films have presented horror fans with the first ever clip from "". The nearly four minutes red band clip features the Pit and the Pendulum-inspired sequence, which according to Shock Till You Drop has been presented to Comic-Con attendees in July. It focuses on a tattooed man strapped to a metal bed while a sharp knife pendulum is swinging closer and closer to cut him in half, and another trap is set to crush his bone.

A continuation of the popular "" franchise, this fifth installment of the horror thriller about serial murderer with twisted motive will be following Hoffman, who is seemingly the last person alive to carry on Jigsaw legacy on making others grateful of their lives by putting them in lethal traps. But when his secret is threatened, Hoffman is forced to go on the hunt to eliminate all loose ends.

September 18, 2008 02:04:33 GMT

Walmart has let out brand new official video from the set of "" in support of the store's promo for the "" DVD. This time, the behind-the-scene footage is taken from the day 28 shooting and shows a scene shot by and . The majority of the video takes place in the Witwicky family's backyard and also displays Fox being pampered by the crew while joking around with LaBeouf.

Aside from that video, Walmart also brings forward another new video. The fourth video on the list unveils the one and a half minutes of Fox's original audition tape for "Transformers". To watch the audition video, fans should head to and then enter the special code AllSpark62609.

September 17, 2008 08:52:23 GMT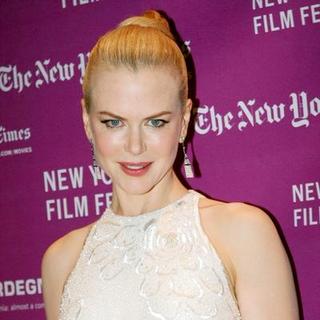 "" star is moving on with a new film project, "". The 41-year-old has been reported to be attached to star as well as produce the action adventure movie from "" screenwriter Simon Kinberg. Still, what character Kidman will be portraying is yet to be shared out.

Though much details of the storyline is closely guarded, it is said that the story will resolve around an archaeological discovery that sets off a globe-spanning race. Kinberg who is also touted to direct the movie is said to pen the script in fall. On the film itself, The Hollywood Reporter (THR) described that the film produced also by Laurence Mark is aimed to be "a character-driven, treasure-hunting thriller".

September 17, 2008 07:47:49 GMT
Two brand new photos from the upcoming Presidential biopic drama from Oliver Stone, "", has been outed by . The scanned Vanity Fair's pictures uncover the first look into the complete cabinet of the 43rd and current President of the United States George W. Bush around 2003 from former Secretary of State General Colin Powell to White House Press Secretary Ari Fleischer.

The first image posted at the news' photos displays as former Secretary of State General Colin Powell, as then-Deputy Chief of Staff Karl Rove, Dennis Boutsikaris as ex-Deputy Secretary of Defense Paul Wolfowitz, as Vice President Dick Cheney and as Bush.