September 18, 2014 00:53:14 GMT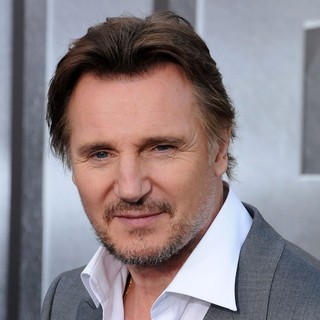 Harlan Coben's bestselling novel "Tell No One" is being developed into a movie with in its wanted list. The thriller was picked up by Universal Pictures after the success of a French version directed by Guillaume Canet.

According to its official site, "" is the story of pediatrician Dr. David Beck whose beloved wife Elizabeth is abducted and murdered, her body found in a ditch. Her killer is caught and brought to justice. But for David, there can be no closure. Everything changes on the eighth anniversary of Elizabeth's death. Two unidentified bodies are found at Lake Charmaine, unearthed years after their deaths. Beck gets a bizarre email that contains a phrase only known to him and his wife.

September 17, 2014 07:59:42 GMT

is super strong in a new clip for thriller "" which is due for limited release in the U.S. on September 19. Drenched in rain and surrounded with mysterious aura, she destroys a car, throws mean punches, and crushes cell phone.

The film follows a young woman who is committed to a mental hospital for treatment of multiple personality disorder. While there, she is treated with an experimental new procedure dubbed "The Siamese Burn", designed to eliminate all, but one of her personalities.

September 17, 2014 07:01:30 GMT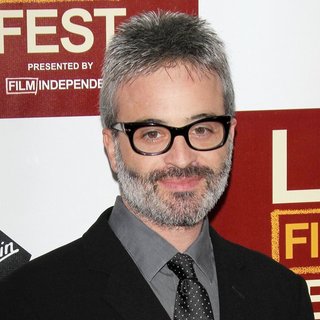 Alex Kurtzman gave another update on "" movie. "" co-scribe who gets promoted to serve behind the lens for the Spidey spin-off says he is still deciding who will wear the Venom symbiote. In the comic books, the suit has been worn by a series of characters like Peter Parker, Eddie Brock and Harry Osborn.

"I would not say it's an easy choice," he said. "I would say that there are quite a few things about Venom that are interesting. Venom had several different iterations, and there are several things that are very unique, interesting and specific. And so I think we all want to make sure that we're making the right choices for a character that's so beloved."

September 17, 2014 06:04:29 GMT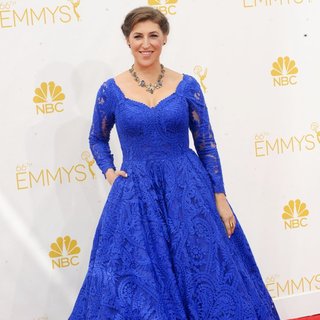 After slamming for portraying a sexed-up image on billboard ads, now expresses her disdain for Disney's "". In a blog post on , "" actress says that while she's not into musicals, the portrayal of the movie's female characters is what really upsets her.

She begins by criticizing the plot. "Sure, it's sort of hidden, but the search for a man/love/Prince is still the reigning plot line in the movie, as it is with pretty much all movies for young people which are animated," she wrote. "The sister's desire to marry this guy she just met, and the other sister getting mad at her - we still have a plot about the identification of a woman being based on her desire and search to meet a man."

September 17, 2014 04:31:13 GMT

and are added to "" from director Douglas McGrath ("Emma", ""). The "" actor and the "" actress will share screen with to play his on-screen father and on-screen wife respectively.

The film is inspired by the true events about the construction of the New York landmark. The "" actor will portray young civil engineer Washington Roebling who is left to oversee the creation of Brooklyn Bridge after his father, the bridge's original architect, died. The young Roebling's obsession to get the job done threatens his health and his family until he discovers an improbable ally in his charming and shrewd wife Emily.

September 17, 2014 03:45:50 GMT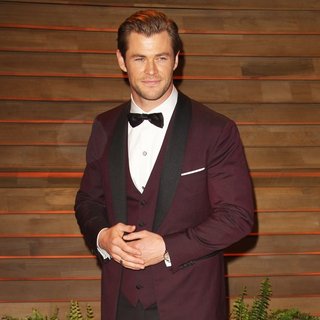 is attached to a feature film about a shady doctor battling the ghost of country music singer Hank Williams. The movie is adapted from Steve Earle's novel "" which is titled after the last song released by the late musician before he died.

The pic follows Toby "Doc" Ebersole who's haunted by Williams' ghost following his involvement in the country singer's mysterious death in 1953. The story will pick up 10 years later in the red-light district of San Antonio, Texas after the doctor had his medical license revoked. He performs illegal medical procedure to support his morphine habit.

September 17, 2014 02:55:45 GMT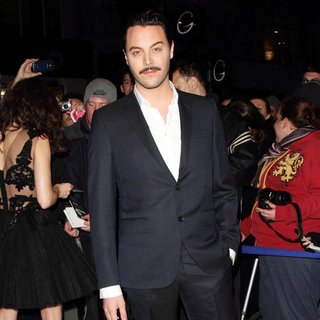 is not MGM and Paramount's choice for "" after all. It has just been announced that "" star has been cast as the titular role in the remake which already snagged to play the role of Ben-Hur's mentor Ildarin.

Actors who auditioned for the movie had to read for both Judah Ben-Hur and his close friend-turned-rival Messala. Huston was leaning towards the latter but director Timur Bekmambetov thought he had the "sympathetic manner and grit to play the title role," Deadline reported. Hiddleston's name was once attached to the role but apparently that did not work out. It is yet known which actor has landed the role of Messala.

September 17, 2014 02:23:20 GMT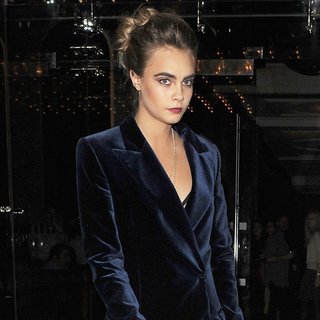 Victoria's Secret model has snagged her biggest movie role so far. The 22-year-old British beauty landed the lead role of Margo Roth Spiegelman in "", an adaptation of John Green's young adult novel.

Per Variety, the story follows young neighbors who share the jarring experience of finding the body of a man who committed suicide. The two leads grow apart - until the night he finds her at his bedroom window, dressed like a ninja. She enlists him in a campaign to get revenge on the people who've hurt her. The next day, she vanishes and he is left to ponder the ramifications of the evening. Then he begins getting clues and follows them in an attempt to find her.

September 17, 2014 01:56:37 GMT

oozes evil in the new poster of Disney's "". The newly-released one-sheet shows the Oscar-winning actress as The Witch welcoming audience into the woods that is home to a scary Giant. "Be careful what you wish for," warns the tagline.

In the fantasy pic, a baker and his wife who desperately want children strike a deal with a witch. She promises to give them a child if they can bring her the cape of Little Red Ridinghood, the milky-white cow of Jack (of beanstalk fame), the slipper of Cinderella, and some of Rapunzel's golden hair. In order to do so, the baker must travel into the dark and mysterious woods and battle a Giant who threatens to destroy the entire village.

September 17, 2014 00:17:34 GMT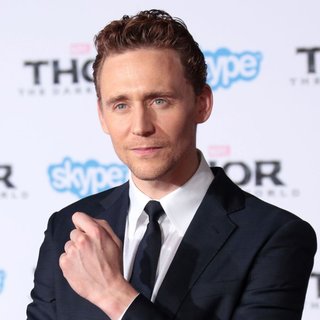 Back in July, Legendary made a surprise announcement at the San Diego Comic-Con that they were developing a King Kong spin-off. It has just been revealed that "" actor will star in the movie with "" director Jordan Vogt-Roberts on the helm.

"" is a big-budget origin movie about King Kong which explores the mysterious island that became its home and other terrifying prehistoric creatures. "" scribe Max Borenstein is hired to pen the script, prompting rumors that Legendary had the intention to develop a Godzilla and King Kong crossover film.

September 16, 2014 08:33:01 GMT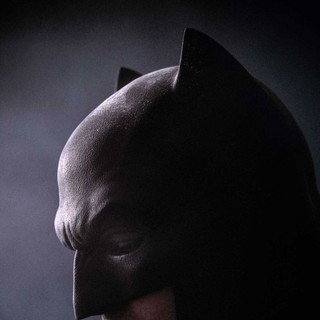 ©
says Batman is a perfect role for him because they both have something in common, that is a "character flaw" when it comes to dealing with their rage. The actor reveals he has a bit of moody side, and he says it's good for his portrayal as the Dark Knight who has a lot of bottled-up anger.

"I think it's a necessity, historically, in the tradition of these films," the star who plays a murder suspect in David Fincher's "" explains in a new interview with The Sunday Times. "For me, anger is so deeply buried and contained that when it does kind of come out, it comes out in stronger bursts."

September 16, 2014 07:42:53 GMT

A banner for "" is unleashed ahead of its December 17 release in the United States. It puts together at least seven different scenes from the epic Bilbo Baggins saga. Peter Jackson is back at the helm, and reprises his role as Bilbo.

The one-sheet includes a fiery standoff between Bard the Bowman () and dragon Smaug (voiced by ), a dramatic scene between Gandalf () and Galadriel (), and a gloomy Thorin () on his throne.

September 16, 2014 06:51:43 GMT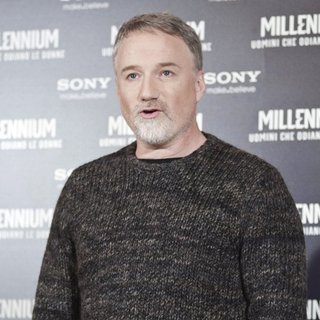 David Fincher opens up about the story behind the cancellation of Disney's "" remake. In an interview with Little White Lies, the director opens up that he left the project after he and the studio could never agree on who should tackle the lead role played by in the original 1954 film.

"You get over $200 million - all motion picture companies have corporate culture and corporate anxieties," he said. "Once we got past the list of people we could cast as the different characters in the film, once we got past one or two names which made them very comfortable, making a movie at that price, it became this bizarre endeavour to find which three names you could rub together to make platinum."

September 16, 2014 04:46:39 GMT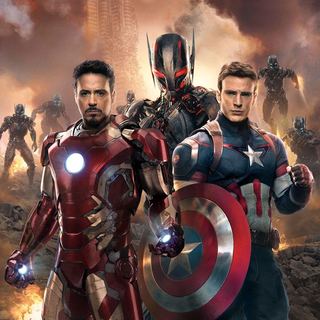 ©
The synopsis for the upcoming "", which is due Stateside on May 1, 2015, is unearthed. The sequel to 2012's "" sees the return of as Tony Stark/Iron Man who tries to jumpstart a dormant peacekeeping program.

However, things go awry and Earth's Mightiest Heroes are put to the ultimate test as the fate of the planet hangs in the balance. As the villainous Ultron emerges, it is up to The Avengers to stop him from enacting his terrible plans, and soon uneasy alliances and unexpected action pave the way for an epic and unique global adventure.

September 16, 2014 04:18:17 GMT

may after all slip in the role of Jason Bourne once again. A new report emerges that the actor is set to reunite with director Paul Greengrass for a third collaboration and a new "Bourne" movie.

Deadline heard from several sources that Universal Pictures would be making deals with the actor and director duo but would not comment on it yet. The studio reportedly is intent on making it happen and wants the movie to take the July 16, 2016 slot which has been secured for .