March 29, 2006 09:26:32 GMT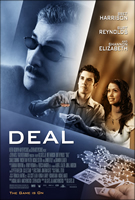 "" said Gil Cates Jr. as he's agreed to direct the upcoming drama flick for Louisiana-based Crescent City Pictures. Besides directing, Cates also wrote the script alongside Marc Weinstock.

The story of "Deal" revolves around an ex-gambler who teaches a hot-shot college student how to "play the player," vs. just the cards. But after the two have a bitter falling out, mentor and student find themselves competing against each other in the World Poker Tour championships.

March 29, 2006 09:08:36 GMT
"The Hookup Handbook: A Single Girl's Guide to Living It Up" is still being developed. The comedy flick is based on Andrea Lavinthal and Jessica Rozler's novel of the same name.

The story revolves around three very different young women who leave traditional dating behind to forge some unlikely friendships, and a series of life-changing romantic adventures, all in pursuit of "hooking up."

March 29, 2006 08:23:10 GMT
and Ross Patterson are teaming up to star in the forthcoming bowling comedy "7-10 Split".

From a screenplay by Patterson, "7-10 Split" revolves around an aspiring actor who becomes the Tiger Woods of the bowling circuit. Together, he and his girlfriend put the fun and edge back into bowling.

March 29, 2006 07:42:53 GMT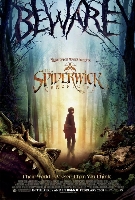 Wanted, one pair of identical twin boys aged 9-11. It's none other than to play the lead roles in the upcoming "". If you are the ones and willing to win the opportunity you can log on to SpiderwickCasting.com to learn more details about how to submit an audition tape.

"The Spiderwick Chronicles" is a fantasy adventure drama flick based on the books by Tony DiTerlizzi and Holly Black. It is being directed by Mark Waters and will begin production in summer 2006. The producers on board are Mark Canton, Tony DiTerlizzi, Ellen Goldsmith-Vein, Gregory Goodman, and Julia Pistor.

March 29, 2006 06:23:26 GMT
Aussie actress has been tapped to do a spy mission. She reportedly is teamed with writer Simon Kinberg for a spy thriller that was picked up by Regency Enterprises and 20th Century Fox.

Kidman will star and produce via Fox-based Blueprint Films, while Kinberg will write the untitled project. In the meantime, Laurence Mark and Jonathan King are both on board producing.

March 29, 2006 04:48:35 GMT
Universal Pictures apparently intended to do it quick. Soon as the studio has acquired the rights to "", it directly attached Hollywood actor to star in and Gus Van Sant to direct. Besides starring in, Hanks also is set to produce alongside Gary Goetzman.

Based on a 102-page proposal by Michael Gates Gill, the book centers on the writer, former J. Walter Thompson executive who found himself down and out when he was downsized out of a job. In his 60s and in a personal tailspin because of an affair that ended his marriage, Gill saw his luck change when he entered a Starbucks and walked out with a job offer from the store's manager, giving his life new purpose.

March 29, 2006 04:33:49 GMT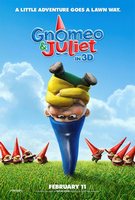 "", an animated film based on William Shakespeare's "Romeo and Juliet" which was producing, is no longer in production at Walt Disney Feature Animation.

Being asked why a Disney spokeswoman said the crews at Walt Disney Feature Animation who were in production on the project have been reassigned to other projects.

March 28, 2006 09:20:56 GMT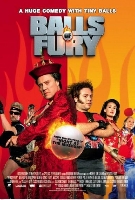 and have both set to team up for the forthcoming "". It is an action comedy genre written by Ben Garant and Thomas Lennon.

Garant also will direct as well, starting in June later this year. Meanwhile, Roger Birnbaum, Gary Barber and Jonathan Glickman are all in hand producing alongside Lennon and Garant.

March 28, 2006 08:48:14 GMT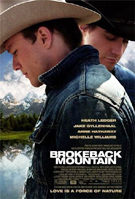 Aside from the many new release movies, "" still shows off its charm. The so-called gay cowboy movie has on Monday March 27th, 2006 added one more award to its pouch as the GLAAD Media Awards named it The Year's Best Wide Release Motion Picture at its 17th annual awards.

Accepted the award is the movie director Ang Lee who during that time commented "Finally, an award that actually means something." Further Lee added it would likely be "the very last award I will accept for 'Brokeback Mountain' ... And to end the journey here tonight is like coming home. The fact is 'Brokeback Mountain' has helped to change the world."

March 28, 2006 08:18:47 GMT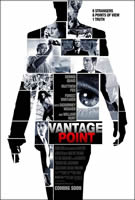 and are about to take the "" as both of them are close to signing to topline the Columbia Pictures' film project written by Barry Levy.

Of drama thriller genre, "Vantage Point" is a Rashomon-style thriller that depicts the attempted assassination of the president from five different points of view.

March 28, 2006 08:03:46 GMT
may take a sigh as he's not alone in facing the "". The actor is joined by , and Sara Roemer to star in the drama thriller flick.

As of its story, "Disturbia" revolves around a troubled high school senior, still grieving over his father's death, who is sentenced to house arrest after an outburst of anger at school. He begins to observe a neighbor and suspects the man is a serial killer.

March 28, 2006 06:32:28 GMT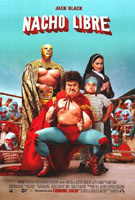 Previously slated its comedy flick "" for a June 2nd release date, Paramount Pictures has at last moved it to June 16th, 2006. While the studio has made such decision, there has yet any reasons given on why it has to be so.

"Nacho Libre" tells the story of Ignacio, played by , a cook by day in a Mexican orphanage, who moonlights as a Lucha Libre wrestler to raise money for the orphans. The Jared Hess' direction also stars the likes of , Hector Jimenez, Richard Montoya, and .

March 28, 2006 04:44:11 GMT
is sued over his new film "", which a Chinese kung fu master Huo Yuanjia's relatives claimed to dishonor and misrepresent the life of Yuanjia.

Thus, Li has his name listed in the March 7 lawsuit, in addition to the film's producers and distributors, with the reason that he "not only played the lead role but participated in the making and production of the movie," the official Xinhua News Agency said Sunday, citing lawyer Yang Zhonghai.

March 27, 2006 09:46:16 GMT
The highly anticipated action flick "" has been set for a July 21 start date. That's according to Warner Bros. Pictures and producer Jerry Weintraub. Filming reportedly will take place primarily on five soundstages on the Warner Bros. lot in Burbank, where a fully operational casino will be built.

Steven Soderbergh is back directing the returning cast members , , , , , , , , Eddie Jemison, Shaobo Qin, Carl Reiner and Elliott Gould, with set as the third film's new leading lady.

March 27, 2006 07:54:33 GMT
Was scheduled to begin production last year, filming on "Solstice" unfortunately has to be delayed due to the Hurricane Katrina disaster. Though, the horror thriller flick is now ready to start filming with writer-helmer Dan Myrick about to get behind the camera this week.

The movie, set to be produced by James D. Stern, revolves around a young woman who gathers with her friends at a lake house for the summer solstice after the suicide of her twin sister. The cast among others include , Elisabeth Harnois, , and .