January 24, 2006 06:18:28 GMT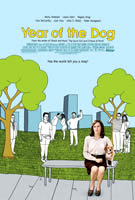 "" will become the first feature ever Mike White about to direct. The screenwriter is expected to work on the project alongside his partner .

Besides directing, White also is tapped to write the script. Describes as comedy drama genre, "Year of the Dog" tells the story of a happy-go-lucky secretary whose life changes in unexpected ways after her dog dies.

January 24, 2006 04:30:44 GMT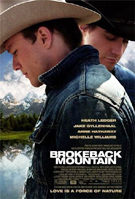 Gay-cowboy romance "" picked more award Sunday Jan 22nd, taking away the top prize at the 15th annual Producers Guild of America Awards.

Named Best Picture of the Year by the PGA, the movie successfully beat the other contenders, which include "," "," "," and "."

January 24, 2006 03:56:42 GMT
Director Luc Jacquet has just revealed all about his upcoming project. It's entitled "."

The story of the film, which actually is based on Jacquet first-time encounter with a fox as a 10-year-old, centers on a young girl and her friendship with the eponymous animal. An adult female narrator will relate the tale as a memoir of her childhood.

January 23, 2006 08:40:41 GMT
"," the drama mystery thriller directed by Ron Howard, is set to open the 59th Festival de Cannes about to be held on May 17, the same day the film will be released in France and two days before it is released worldwide.

Based on Dan Brown's bestseller and produced by Brian Grazer and John Calley for Columbia Pictures and Imagine Entertainment, "The Da Vinci Code" stars the likes of , , , , and .

January 23, 2006 08:10:12 GMT
Estimated ticket sales for Friday through Sunday at U.S. and Canadian theaters sees the glory of new horror film "" scoring $27.6 million, to be the winner of US box office competition. To dominate the weekend box office at 2nd place is "" with $11 million in ticket sales.

Inspirational films "" and "" ranked 3rd and 4th in a row, taking in $9.1 million each. "," the gay-cowboy romance bounces four places to No. 5 with $7.8 million in its seventh weekend. Comedy flick "" comes at No. 6 scoring $6.1 million in ticket sales.

January 21, 2006 05:53:27 GMT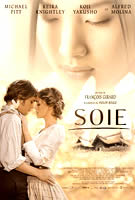 New Line International and Picturehouse, which is the joint distribution venture between New Line and HBO Films, have acquired rights to Francois Girard's "." Based on the bestseller by Alessandro Baricco, the film is slated to begin its production next month in Japan and will wrap in late May in Italy after shoots across Egypt and Asia.

Of drama romance genre, "Silk" is the story of a married silkworm smuggler, Herve Joncour, in 19th Century France who travels to Japan to collect his clandestine cargo. While there he spots a beautiful European woman, the concubine of a local baron, with whom he becomes obsessed. Without speaking the same language, they communicate through letters until war intervenes. Their unrequited love persists however, and Herve's wife Helene begins to suspect.

January 21, 2006 05:02:23 GMT
Mexican directors Jorge Aguilera and Javier Aguilera, sometimes credited as Big Brother, are about to fly the Japanese "Kite." The twosome is said to direct the live-action adaptation of the Japanese anime of the same name.

Joshua Rubin is slated to write the screenplay with Rob Cohen and Anant Singh giving hand at producing. As of its story, the animation thriller flick tells the story a young woman whose parents have been murdered is taken in by a corrupt detective who uses homeless kids to do his dirty work. She exacts street justice against the detective's chosen targets, then turns her talents against him.

January 21, 2006 04:15:08 GMT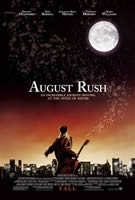 Actress reportedly has signed on to star alongside Jonathan Rhys Meyers in "." A drama movie, the Warner Bros. project is about to be directed by the Oscar-nominated Kristen Sheridan.

The story of "August Rush" centers on August Rush, a young musical prodigy performing on the streets of New York who uses his talent to seek his parents, from whom he was separated after he was born.

January 20, 2006 08:32:24 GMT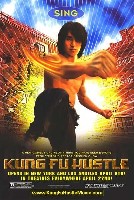 During the 2006 Asian Excellence Awards held Thursday Jan 19th, the action comedy flick "" was named Outstanding Film. The film's cast , moreover, gloriously nabbed the Outstanding Film Performance award thanks to the related film that brought him to worldwide recognition.

Some other winners include and Yunjin Kim, who star on the hit TV show "Lost." The twosome was granted the Outstanding Male and Female TV Performance award. Also there was Lynn Chen who won Outstanding Newcomer for her performance in the film "." The event, which was tapped Thursday, is slated to air on AZN Television on Jan. 29 at 8 p.m.

January 20, 2006 06:20:09 GMT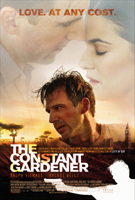 After the Golden Globe Awards, people are now treated with The Orange British Academy Film Awards (BAFTA) which is about to come on February 19 this year. The Academy has on Thursday Jan 19 announced the nominees of this year's awards. And so drama thriller "" is the leading nominee with 10 pieces all at once.

The many nominations it grabbed are Best Film, Best British Film, Best Actor for , Best Actress for , The David Lean Award for Achievement in Direction, Adapted Screenplay, The Anthony Asquith Award for Achievement in Film Music, Cinematography, Editing, and Sound. Drama romance "" somewhat earns 9 nominations, including that of Best Film, Best Actor, Best Supporting Actor, and Best Supporting Actress.

January 20, 2006 04:48:16 GMT
The "" is in the beginning of production. Walden Media and the Walt Disney Pictures have started working on the project.

Amidst the process, filmmakers have cast actor to play the lead role, an 11-year-old boy whose life is changed forever when he befriends the class outsider, a girl. Together they create the world of Terabithia, an imaginary kingdom filled with giants, trolls and other magical beings.

January 20, 2006 04:28:42 GMT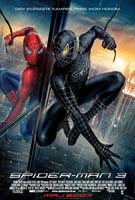 Peter Parker finally finds his on-screen love interest. The actor will be joined by , who's slated to play his high school crush, Gwen Stacy, in the highly anticipated "."

In the meantime, , and have all confirmed to reprise their role. is said to play Sandman and a yet-to-be-named villain.

January 20, 2006 03:47:06 GMT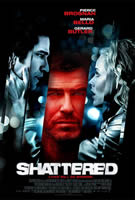 and are teaming up to star opposite in the independent thriller "Butterfly on a Wheel." Directed by Mike Barker from a script by William Morrissey, the film will be produced by Irish Dreamtime, Infinity Features and Icon Productions with 's Icon Entertainment International owns worldwide rights, excluding Canada.

The story of "Butterfly on a Wheel" centers on a happy couple with a seemingly perfect life whose daughter is abducted. Over the course of a day, the kidnapper dismantles the family's lives with brutal efficiency. Bello and Butler will play the couple, while Brosnan will play the kidnapper.

January 20, 2006 03:00:16 GMT
"How Soon Is Now?" It depends. But as for Universal Pictures 'Now' means as soon as possible. And thus, the studio has picked up the comedy pitch from Jason Major and Patrick T. Gorman, the creators of the hit stage show "The Star Wars Trilogy in 30 Minutes."

The story of the film follows a man named Tom McGregor who travels back in time to his high school days in 1985. There he tries to fix the worst three days of his life in order to give himself a better future. Per The Hollywood Reporter, Major and Gorman will begin writing the screenplay immediately.

January 20, 2006 02:26:09 GMT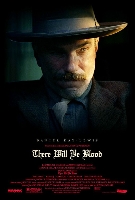 "" in Paramount Classics studio as Scott Rudin is about to executive produce the upcoming movie. Loosely based on the 1927 Upton Sinclair novel "Oil!," the drama flick is slated for a mid-May shooting schedule, takes place in Texas and New Mexico.

and director Paul Thomas Anderson will both team up on the film. While Anderson wrote the script, Day-Lewis will play a prospector who buys the oil rights to a family's ranch, and then hits a major pocket of crude. The story then turns into a tale of greed and faith, as the prospector realizes the American dream and is destroyed by it.