November 11, 2006 03:02:54 GMT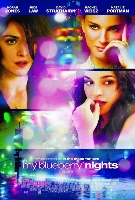 Finally, "" can sail across the sea to USA. Variety has reported that The Weinstein Company has successfully obtained all U.S rights to this seemingly promising movie which is currently in post-production.

A collaborative production between StudioCanal and Jet Tone Production Co., the picture follows a young woman as she embarks on a journey across the country to search for answers about love. Cast consists of A-list actors like , , , and with landing her acting debut here.

November 11, 2006 02:02:34 GMT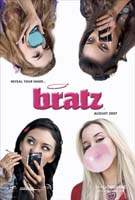 Everything appears to go quite smooth for "." After successfully taking "" helmer Sean McNamara in, the project now is getting Lionsgate Films on its side as the company has reportedly acquired the domestic distribution rights to the flick as well as the exclusive North American home entertainment rights to the animated features of the franchise that will be go directly to DVD format.

Scheduled to begin filming in February next year, the picture will be the first live-action movie based on the popular "Bratz" fashion dolls. The story concerns four teenage girls coming from different social and economic background who join forces together under the name of Bratz.

November 10, 2006 09:29:29 GMT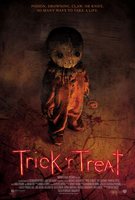 So far, it takes four to play the game. Variety has revealed that names like , , , and have all agreed to take part in "", a collaborative horror project of Warner Bros. Pictures and Legendary Pictures.

Already started the production yesterday, November 9, in Vancouver, Canada, pic is set on Halloween night and depicts a story which "interweaves four tales of chaos and malevolence." Michael Dougherty is on board to both write and direct with Bryan Singer producing and Thomas Tull, William Fey, plus Alex Garcia executive producing.

November 10, 2006 09:26:31 GMT
Making a follow-up to its acquisition of "", Universal Pictures will develop one more dramatic feature under its wings entitled "" based on Irene Nemirovsky's 2004 novel of the same title.

In bringing up the project to the surface, the company has already assigned "The Pianist" writer Ronald Harwood to pen the script with Kathleen Kennedy and Frank Marshall serving as producers. The story itself is the tale about the occupation of France by German troops that takes place in 1940 and involves a romance between a French woman and a German soldier.

November 10, 2006 08:56:25 GMT
Set to come up with another promising fantasy movie apart from its "Harry Potter" franchise titled "A Spell for Chameleon", Warner Bros. Pictures has appointed British commercials veteran Chris Palmer to direct the project, The Hollywood Reporter has reported.

Adapted from the Piers Anthony novel that kicked off his hugely popular and long-running Xanth novel series, the picture will revolve around a young man living in the magical kingdom of Xanth who gets exiled for having no magical powers but later returns to save the kingdom with his true gift.

November 10, 2006 07:43:05 GMT
Negative reaction on "" apparently still continues out there despite the flick's worldwide success. A government agency in Russia has recently remarked that it would reject granting permission for the mockumentary comedy to be shown in theaters around the country, a local distributor has learned.

According to Vadim Ivanov, theatrical sales director at Twentieth Century Fox C.I.S., the Federal Agency for Culture and Cinematography seemingly perceived the film to have great possibility to offend some viewers due to its material that "might seem disparaging in relation to certain ethnic groups and religions." Russia itself is known to have close political ties with Kazakhstan, whose officials and citizens have seethed at the depiction of their country.

November 10, 2006 06:03:25 GMT
Seems that the gap between Hollywood and Vatican is getting narrowed as for the first time a Hollywood feature is allowed to have its premiere at the governmental capital of the Catholic Church.

New Line Cinema's President and COO of Worldwide Distribution and Marketing Rolf Mittweg has officially announced yesterday, November 9, that the company's latest drama picture "" will be the one received the honor prior to its theatrical release on December 1 in USA.

November 09, 2006 09:52:58 GMT
Well, it probably will be the most highly anticipated cameo appearance ever comes from . The versatile actor will show up in biopic "" as rocker , the band's vocalist Vince Neil has revealed during the opening of his new tattoo parlour Vince Neil Ink in Las Vegas.

Adding up the heat to the tidbit, Neil also said that would as well play a cameo role in the project as , former lead vocalist of . The picture itself is currently in pre-production to be released in 2008 under MTV and Paramount Classics banner.

November 09, 2006 08:07:21 GMT
Seemingly growing well in its progress, 's Seed Production has successfully landed a Fox 2000 deal to turn Robert Littell's 1981 spy novel into the big screen for the striking actor to star, Variety has revealed.

Entitled "" just like the book's title, pic sees Jackman take the lead as a CIA cryptographer whose fiancee is killed in a suspicious plane crash then learns that it turned out to be brought down by terrorist. The hunk will also produce as well with his partner John Palermo while "24" executive producer Evan Katz is attached to pen the script.

November 09, 2006 04:49:46 GMT
Taking similar vein with "Number Thirteen", Focus Features is set to develop an Alfred Hitchcock-inspired pseudo-biopic entitled "Alfred Hitchcock and the Making of Psycho."

Intended to be a dramatic thriller, the project has already appointed John McLaughlin to pen the script while eyeing "Nip/Tuck" creator Ryan Murphy to direct. Plot details are being kept under wraps, but TMZ.com claims that the story will blend "both the actual and the not-so-factual events" which leads to the making of the filmmaker's masterwork.

November 09, 2006 03:41:14 GMT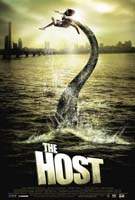 The Asian invasion to Hollywood apparently still runs on as it was announced at the American Film Market that Universal Pictures has picked up the rights to make "", a remake of South Korean hit movie of the same English title or "Gwoemul" in original title, which is slated to open on January 27 next year in U.S.

In bringing up the Americanized version to the surface, Roy Lee and Doug Davidson from Vertigo Entertainment are both on board to produce. However, no words yet on who will star in or helm the project, so stay with this site for further details on the movie.

November 08, 2006 10:05:32 GMT
A project potential to raise moviegoers' tension is going to come out from the hands of renowned producer Nick Wechsler. Variety reported that the man is on board to produce a horror-thriller feature titled "" which will be developed based on Cormac McCarthy's new novel of the same title.

Set after a nuclear explosion, the picture centers in a man who tries to transport his son to a safe place while struggling to survive from starving stragglers and marauding packs of cannibals. Australian filmmaker John Hillcoat has been attached to direct with Steve and Paula Mae Schwartz also producing.

November 08, 2006 09:28:28 GMT
Landing her next directorial stint on the big screen after "", writer-producer Diane English has reached a deal to helm hip New York comedy "", a remake of George Cukor's 1939 effort of the same title based on the Clare Boothe Luce novel.

Scheduled to start filming mid-March in New York, the project revolves around a tight-knit group of female friends dealing with friendship, divorce and betrayal. It is reported that names like , , , and have already been attached to star with Christopher Eberts, , also Victoria Pearman producing.

November 08, 2006 09:01:12 GMT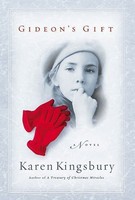 Making an on-screen collaboration for the first time, and have both given agreement to star in "", a film adaptation of Karen Kingsbury's novel of the same name from her Red Glove series.

Slated to start the production early February in Albuquerque, New Mexico, the project sees Slater portray Big Earl Gibson who abandons his belief in God after losing both his wife and daughter. An eight-year-old leukemia patient named Gideon Mercer, played by Fanning, is determined to reach out to him, but the man seems to just as determined to rebuff her instead.

November 08, 2006 08:55:25 GMT
Moving next to thriller genre after just being reported to develop John Francis' biopic "" with Tom Shadyac, Universal has preemptively secured the film rights to an untitled pitch penned by duo Brandon Camp and Mike Thompson, Variety has revealed.

Cast and crew details have not yet been unveiled, but it is said that the movie will center on a woman who has to deal with her past as she moves to a small town. Camp and Thompson are also on board to executive produce with Scott Stuber and Mary Parent producing via their Universal-based Stuber/Parent.