January 06, 2007 04:30:27 GMT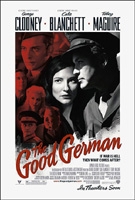 Recognized to be one of the world's most prestigious film festivals, the Berlin International Film Festival, also known as Berlinale, has officially lined up six notable pictures to face off against each other in the Competition program as the organizers prepares to hold the event for the fifty-seventh time on February 8-18, 2007.

Among those in the running, "" and "" are representing Hollywood production to compete with local feature "Yella" directed by German arthouse favorite Christian Petzold. Both thriller dramas, the former deals with a murder-mystery set in 1940s Berlin while the latter depicts the tumultuous early history of CIA viewed through the prism of one man's life.

January 06, 2007 03:25:43 GMT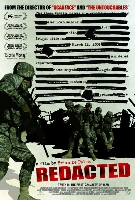 Determines to tackle the same subject matter as his 1989 effort "Casualties of War", director Brian De Palma is about to re-visit the theme with a new project entitled "", Production Weekly has learned.

Slated to enter production by early April, the feature will be based on the recent events surrounding the rape and murder of a 14-year old Iraqi girl also the killing of three of her family members by four U.S soldiers. So far, there are no cast members and writer attached yet.

January 06, 2007 02:05:40 GMT
Still sticking to each other, duo Patrick Melton and Marcus Dunstan are set to work on together in penning "The Tingler", a collaborative film project between Columbia Pictures and Original Films.

A remake of the 1959 flick of the same title starring by Vincent Price, the film is likely to stay true to the original version which concerns on a scientist who accidentally unleashes an entity named the Tingler that kills its victims with fear during his research. No cast and director attached yet, but it is confirmed that Neal Moritz will serve as the movie's producer.

January 06, 2007 02:04:18 GMT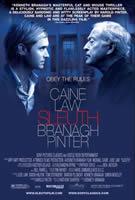 Striving forward amidst the strong competition among film companies, Sony Pictures Classics has satisfyingly acquired rights to distribute high-profile drama "", Variety has reported.

A remake of the 1972 film of the same title made based on a play written by Anthony Shaffer, the flick follows an older writer and a younger actor as they spend a weekend trying to outwit each other after the writer learns the actor has been having an affair with his wife. Shooting is slated to begin in the U.K this month with and starring.

January 06, 2007 02:01:31 GMT
Here about to come a comic feature from MTV Films. The studio has obtained rights to make "" with to star and Bob Odenkirk to direct.

A project penned B.J. Porter, Scott Aukerman, also Odenkirk, "Justice" tells about the misadventures of a man who serves subpoenas with the suaveness, intensity and conviction of James Bond, though that is where the similarity ends. Filming is targeted to start in May during Wilson's hiatus from "The Office."

January 06, 2007 01:59:15 GMT
Intending to spawn another comedy feature under its wing, New Line Cinema has joined forces with "In Living Color" writer Les Firestein to bring an untitled new comic project into the surface with Jimmy Miller to produce, Variety has revealed.

While names to either star or direct have not yet been unveiled, it is said that the flick will twist the "Indecent Proposal" concept, presenting a premise of a wealthy man who meets an attractive couple and offers a fortune for a night of passion, not with the wife but the husband.

January 06, 2007 01:52:18 GMT
It's still some months more before the fans of fantasy flicks can see "" in theaters yet New Line Cinema has already embarked on progress to develop its sequel, "His Dark Materials: The Subtle Knife", on the big screen.

Variety reveals that the studio has successfully picked up "The Wings of the Dove" writer Hossein Amini to work on the screenplay for the second installment of the franchise. The site also learns that the move comes as the company is in the midst of a five-month shoot on "Compass" at Shepperton Studios in London.

January 05, 2007 09:17:30 GMT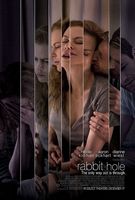 Still gets busy for months ahead, has added to her hectic schedule one more film project to deal with. The beauty has been confirmed to both star in and produce a dramatic feature entitled "" for Fox Searchlight, Variety reports.

An adaptation of David Lindsay-Abaire's Broadway play of the same title, the picture centers on a happily married couple whose lives are disrupted after an unexpected tragedy, forcing them to undertake an intensely emotional, redemptive journey to regain their happiness.

January 05, 2007 09:01:34 GMT
Listing up several of Hollywood's notable names, Luscious International Pictures is arranging negotiations with , , Lance Henriksen, and to entice them filling the cast of its new horror flick "Worst Nightmares", Moviehole.net has reported.

While there is no word yet on production date, the feature is said to revolve around a Pulitzer Prize-winning author named Tom Nolan who gets tormented by a series of murderers in which the victims appear to be identical to those from his latest best seller .

January 05, 2007 08:25:25 GMT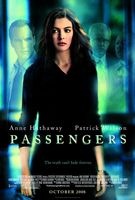 Keeps filling in his acting resume, "" star has reached deal to take part in "", the supernatural thriller project made under Mandate Pictures banner for Columbia Pictures to distribute, The Hollywood Reporter has learned.

Lined up with in the cast, Wilson will portray one of a plane crash survivors who gets romantically involved with Hathaway's character. The flick itself follows a grief counselor as she tries to seek the truth behind the mysterious disappearances of six patients of hers who all are plane crash survivors.

January 05, 2007 07:42:32 GMT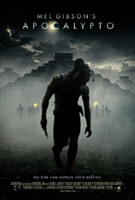 After setting fire among the indigenous members of the Mayan culture, R-rated drama "" again causes ruckus in public, this time in Italy. Local cinema board review has ruled that the movie, despite its content of gruesome slayings and human sacrifices, will be released without viewer restrictions as it opens in theaters today, evoking criticisms from politicians also Codacons, a leading consumer group in the country.

The ANSA and Apcom agencies reported that Culture Minister Francesco Rutelli has written a letter addressed to the film's local distributor Eagle Picture urging the company to alert audience to the flick's gory content and to discourage minors from going to see the movie.

January 05, 2007 05:02:28 GMT
Often considered a key indicator of films and figures vying for Academy Awards, the Screen Actors Guild unveiled yesterday, January 4, 2007 at the Pacific Design Center's SilverScreen Theater the list of contenders competing for honors at its 13th Annual SAG Awards, set to be held on date 28 the same month at the Los Angeles Shrine Exposition Center.

Picking up a range of films of different genres, the union gave three nods apiece to three acclaimed film features of "", "", and "", notably that of Outstanding Performance by a Cast in a Motion Picture which the all three are set against ensemble drama "" and mob saga "."

January 04, 2007 07:48:18 GMT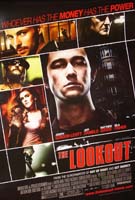 Taking some days earlier than its scheduled theatrical release on March 23, 2007, crime thriller "" will delightfully encounter its world premiere on March 9 instead as the flick has been selected as the opening film at this year's South by Southwest film festival.

Set to be distributed under Miramax Films banner, the picture is both written and directed by Oscar-nominated screenwriter Scott Frank and features ensemble cast of , , , and with Walter F. Parkes, Laurence Mark, Gary Barber, plus Roger Birnbaum producing.

January 04, 2007 06:59:51 GMT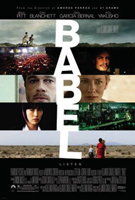 Continuing its tradition in recognizing lauded works and names in show business that has been running since 1990, the Producers Guild of America has unveiled the list of contenders for its 2007 PGA Awards, formerly known as the Golden Laurel Awards, scheduled to be presented on January 20 in Los Angeles.

For top honor of Best Theatrical Picture, the organization cast its picks on "", "" "", "", and "" as the nominees while included "", "", "", "", and "" to be those in Best Animated Theatrical Motion Pictures category.

January 04, 2007 05:07:19 GMT
Never gets tired to take challenging roles, has given positive sign to star opposite in cop saga "", De Niro himself spilled the bean to MTV.

A remake of French movie "36 Quai des Orfevres" starring Gerard Depardieu and Daniel Auteuil, the project concerns a pair of detectives who attempt to solve a series of armored car robberies with a promotion going to whomever catches the perpetrators. Filming is scheduled to start in New York later this year soon after De Niro finishes shooting "" for 2929 Entertainment.