January 30, 2007 07:30:41 GMT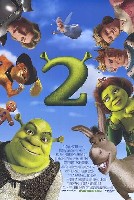 Apparently, the impression that "" left on the moviegoers in Britain has been deep enough to make the flick the top movie sequel of all time above "Terminator 2: Judgment Day."

Yes, the enjoyable CG animated feature soared as the top choice in the survey held by cinema advertising company Pearl And Dean towards 3,000 British filmgoers, beating out more classic, influential movies like "Star Wars: The Empire Strikes Back" and "The Godfather Part II."

January 30, 2007 06:57:56 GMT
Making a breakthrough as the first 007 film to be officially released in China, "" smoothly got its premiere in the country yesterday, January 29 with stars and flying in especially for the event.

"It's been an ambition of mine to get here, and I wish I had more time," Craig remarked while sipping a cup of coffee in a five-star Beijing hotel ahead of the screening.

January 30, 2007 06:20:23 GMT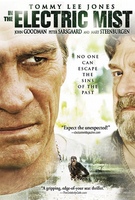 Likely to still get busy for years ahead, has picked up another acting stint in a thriller feature entitled "In the Electric Mist with Confederate Dead", Production Weekly has revealed.

An adaptation of James Lee Burke's 1993 novel of the same name, the project will see Jones as Cajun detective Dave Robicheaux who this time hunts down a serial killer who is preying on the less-then-innocent young. The character previously appeared on the big screen played by in 1996's "Heaven's Prisoners."

January 30, 2007 05:06:19 GMT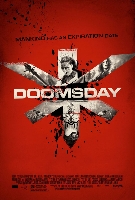 Well, he should become one great addition to the lineup indeed. Rogue Pictures, through co-presidents Andrew Karpen and Andrew Rona, has confirmed yesterday, January 29 that Academy Award-nominated actor is positive to play opposite in its action-thriller project "."

The next directorial project of British filmmaker Neil Marshall after "", the picture will see Mitra portray Eden Sinclair, a member of an elite group of specialists assigned to go to a country infected with virus known as the Reaper. Meanwhile, Hoskins will appear as Bill Nelson, a career policeman who nominates Eden for the mission and monitors its progress.

January 30, 2007 04:35:26 GMT
Responding to moviegoers' growing curiosity on "Bond 22" story following the tremendous success of the 21st installment of 007 franchise, "", writers Robert Wade and Neal Purvis have eagerly provided few information on the project of which script they are working on.

In an interview with The Trades, Wade points out that there is currently no plan yet to present gadget-maker Q and ever-faithful secretary Moneypenny in the flick with Purvis adding the idea of bringing back the former character is actually not a high priority to them.

January 30, 2007 02:47:03 GMT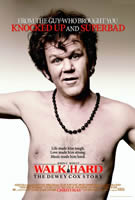 Continues to make diversion from her regular role in "The Office", has landed deal to have a starring role in Columbia Pictures' comedy project "Walk Hard."

Depicting the life of a fictional music legend Dewey Cox, the flick will see Fischer play a June Carter Cash-like love interest for the man, played by . Jake Kasdan is on duty to direct as well as write the script alongside Judd Apatow and produce with Clayton Townsend.

January 30, 2007 02:33:34 GMT
Going into producing thing, is about to develop a based-on-true-story flick via his Maguire Entertainment together with Mark Ross, Bruce Nash, and Robert Kosberg, Variety has revealed.

The project will depict the life of Gerald Fraller, who is trying to sell his soul in a lottery through his Winmysoul.com site. Fraller came to the idea upon deciding that he needed a dramatic life change after his dream job in Taiwan didn't pan out. The man has claimed to have received 3,690 bids and eight marriage proposals and is said to announce the winner by November.

January 30, 2007 02:26:28 GMT
Finding himself team up again with after their onscreen collaboration in "", has given his agreement to take part in sports comedy "", a New Line Cinema production telling about the waning days of the American Basketball Association.

Also joining and of in the cast lineup, Arnett will portray Lou Redwood, the team announcer for Flint Michigan Tropics which is owned by Ferrell's character, Jackie Moon, who also serves as the team's coach and player.

January 30, 2007 02:19:21 GMT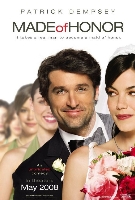 Streaming smooth in film industry after directing a series of TV shows and direct-to-video features for years, Paul Weiland has been picked up by Columbia Pictures to helm its romantic comedy "."

Starring , the project concerns a man who agrees to be the maid of honor of the woman he loves with the intention of winning her heart. A female lead is currently on search.

January 30, 2007 02:09:13 GMT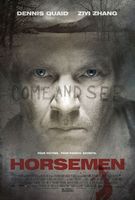 Sure will be quite busy for some time, , known for his role as Perry Smith in "", has signed on to take part in not only one feature but two, Variety has reported.

The first one will be an appearance in "" alongside and . A thriller flick of Mandate Pictures production, the project centers on a police officer who discovers a connection between the prime suspect in a serial killing and the Four Horsemen of the Apocalypse.

January 29, 2007 09:53:59 GMT
Going for more thrills and action, Screen Gems has successfully secured the rights to a big screen project titled "", which was originally developed under New Line Cinema Banner.

A drug-trafficking thriller, the flick concerns a woman who is forced to work for drug traffickers after his husband gets kidnapped during their vacation in Mexico. Writing duo Byron Willinger and Phillip De Blasi have been in charge to pen the script.

January 29, 2007 09:31:00 GMT
The lead actress is at last found for 's "." The director has reportedly picked up actress/singer to play Laurie Strode, the main character in the franchise originally played by .

The beauty thus becomes the latest addition in the movie's cast lineup which has already included a long list of names like Daeg Faerch, Tyler Mane, William Forsythe, , , and to name few. Shooting is currently underway in Los Angeles with an eye for an August 31 release.

January 29, 2007 08:46:56 GMT
Though already had "Avatar: The Last Airbender" in his hand, director M. Night Shyamalan appears to have another plan in mind as he is reported to try selling a project he wrote titled tentatively "The Green Effect" to several film studios.

Presenting a story about a large-scale, cataclysmic environmental crisis that turns into a struggle by mankind to overcome nature, the film has not yet been picked up by any companies, presumably because they are being cautious after witnessing the filmmaker's failure in "."

January 29, 2007 08:16:11 GMT
Marking the closing of this year's Sundance Film Festival on Sunday, January 28, the event's juries eagerly revealed a list of movies deserved for their Jury and Audience Awards at the Festival's Award Ceremony held in Park City, Utah.

Divided for dramatic and documentary feature, the top honor of Grand Jury Prize went to Christopher Zalla's "Padre Nuestro" and "Manda Bala" ("Send a Bullet") with "Sweet Mud" and "Enemies of Happiness" taking the World Cinema Jury Prize. Meanwhile, Special Jury Prizes were given to U.S.' "The Pool" plus "No End in Sight", Israel's "Hot House", and France's "The Legacy."

January 29, 2007 06:42:46 GMT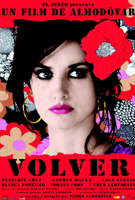 Finally ran its Goya Awards on Sunday, January 28, 2007, Academia of Arts and Cinematographic Sciences (AACCE) delightfully gave high marks on both "" and "", bestowing the former Best Picture title (Mejor pelicula) while handing out seven prizes to the latter.

Telling about the tragicomic tale of a mother's survival, "Volver" altogether gained five nods; two of which, apart from the aforementioned honor, were key awards of Best Director (Mejor direccion) for Pedro Almodovar and Best Leading Actress (Mejor interpretacion femenina protagonista) for .