April 04, 2007 04:18:51 GMT
Marching his feet back to Walt Disney Pictures after nine years, has given positive sign to topline the company's family comedy "" as well as to produce the flick via his Happy Madison Productions.

Marking Sandler's first big screen project for Disney since 1998's "The Waterboy", the picture will find the funnyman play a harried architect whose life is turned upside down when the bedtime stories he reads for his niece and nephew to begin to come true.

April 04, 2007 03:50:06 GMT
Picking up a handful of names to fill in the cast of "", filmmakers of the flick have smoothly submitted , Lauren Lee Smith, Johnny Whitworth, and into the list, Variety has reported.

A production of Lakeshore Entertainment, the crime thriller follows a group of medical students as they hatch a scheme to see who can commit the perfect crime, one that even a fellow pathologist couldn't unravel. Filming is due to begin early May this year in Los Angeles with commercials director Mark Scholermann helming from script by Mark Neveldine and Brian Taylor.

April 03, 2007 09:10:29 GMT
Barely came up with new project of "Crood Awakening", DreamWorks Animation has quickly set up another to be developed under its banner.

The Hollywood Reporter has learned that the studio is working its way to develop a superhero satire feature entitled "Master Mind" following its successful attempt to purchase the project's script from scribes Alan Schoolcraft and Brent Simons.

April 03, 2007 08:28:44 GMT
Taking more appearances on big screen instead just lending voices like he mostly does, has given his commitment to star in a comedic feature titled "", The Hollywood Reporter has revealed.

Joining the likes of , Yaphet Kotto, , , and , the funnyman, whose real name is Dan Whitney, will come under the direction of Charles Carner who is set to helm from his own script. Production is due to begin May 21 this year in and around Chicago with J.P. Williams and Alan Blomquist both serving as producers.

April 03, 2007 07:58:47 GMT
Opts to remain in thriller genre after his two stints of "" and "", Irish filmmaker Neil Jordan has signed on to direct another of the kind entitled "" for Warner Bros. Pictures, Variety has reported.

Based on the book of the same name written by Joe Hill, son of horror fiction maven Stephen King, the project concerns an aging rock star who cannot refuse an offer to buy a suit on eBay said to contain a ghost. Following the arrival of the suit, he soon realizes that while he wants the ghost gone, the ghost in contrast desires for his death.

April 03, 2007 07:19:26 GMT
Keeps being faithful in producing films based on comic books, Warner Bros. Pictures has tapped "" scribe Mark Burton to work on the screenplay of its new movie "", an adaptation of James Turner's comic book series of the same title.

Names to direct and star have not yet been revealed, but it is confirmed that Charles Roven and Alex Gartner are both serving as producers through their production company Mosaic Media Group. The twosome have also paired to produce upcoming titles like "", "Baker Street", and "" among others.

April 03, 2007 06:48:30 GMT
Apparently pretty satisfied with the work of Walt Becker in its biker comedy "", Walt Disney Pictures has once more hired the Hollywood-born filmmaker to helm its new big screen project entitled "."

Based on Becker's 1998 novel of the same name, the flick will be an action adventure comedy that revolves around a paleontologist and maverick scientist who embark on a search of the missing link. While a screenwriter is still in search, it is learned that Mandeville partners David Hoberman and Todd Lieberman are both set to produce.

April 03, 2007 05:05:17 GMT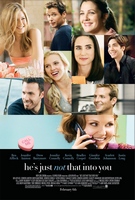 Snatching the next stint after his directing work for Warner Bros.' comedy "", Ken Kwapis has landed deals to again provoke laugh in "", Variety has revealed.

A New Line Cinema and Flower Films production, the comedy is an adaptation of the best-selling nonfiction book by former "Sex and the City" writers Greg Behrendt and Liz Tuccillo. Story is said to use a comic question-and-answer format to teach women how to stop kidding themselves when men aren't interested while also involving a hard-line advice guy who falls for a woman that seeks him out because she can't figure out the men in her life.

April 03, 2007 04:27:45 GMT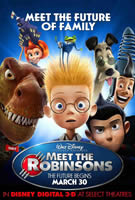 Bringing bright light to the future of digital 3-D, Disney's latest CGI-animated adventure "" has delightfully been proclaimed as the largest digital 3-D opening in history following its superb attempt to garner $7.1 million on only 581 3-D screens, president of Disney's Buena Vista Pictures Domestic Distribution Chuck Viane revealed yesterday, April 2, 2007.

The forty-sixth animated feature of Walt Disney Feature Animation (WDFA) production, the 3-D engagements of the flick amazingly contributed 28 percent of the movie's overall three-day total of 25.1 million, grossing 2.6 times more than the traditional or non 3-D versions.

April 03, 2007 03:09:15 GMT
Looks like the intelligent dog from "" will have another job to do for some period of time apart from his 'acting stint.'

Yes, Gromit has been announced to be part of the famous logo of music firm HMV, serving as stand in for its iconic image Nipper the dog in supporting the company's promotion of children's DVDs at its stores for three months.

April 03, 2007 03:08:01 GMT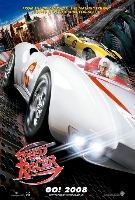 One by one, roles in "" begin roll out for Hollywood names to take on. Following the inclusion of , and are reportedly engaged in talks to also take part in the project, a live-action feature of the classic 1960s animated series created by Tatsuo Yoshida.

A Warner Bros. Pictures presentation in association with Village Roadshow Pictures of a Silver Pictures production, the flick depicts the adventures of the titular character, young race car driver, and his quest for glory in his thundering, gadget-laden vehicle Mach 5. Filming is set to begin this summer under the direction of brothers Larry and Andy Wachowski with Joel Silver producing.

April 03, 2007 03:06:46 GMT
Putting a portion of attention to drama genre this time, Screen Gems is on the move to set up a film feature entitled "On Moral Grounds" at its pit, Variety has learned.

The second project from the company based on a real court case after "The Burial", pic will be made based on the 2006 documentary of the same name about a lawyer who took on a large insurance company for stiffing Holocaust survivors. It is reported that the studio will also distribute the original, which was directed and produced by Robby Kushner.

April 02, 2007 10:11:46 GMT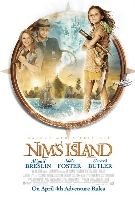 With an Oscar nomination in her hand in such a young age, looks like the road has become way smoother for to undergo indeed. Yes, the child actress is reportedly in the brink to ink deals to star opposite two-time Oscar winner in "" while going to topline "American Girl" for Picturehouse and HBO Films.

A Walden Media-financed fantasy, "Island" is adapted from the book by Wendy Orr and Kerry Millard which centers on a young girl who accompanies her scientist father to an isolated island in the South Pacific. When the man goes missing at sea, she communicates electronically with a person she imagines as a character from a book who in fact turns out to be a reclusive author.

April 02, 2007 09:34:12 GMT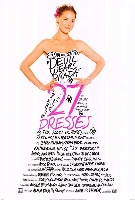 Coming onboard to accompany "Grey's Anatomy" star , and have both signed on to take starring role in romantic comedy "", which Spyglass Entertainment is developing for Fox 2000.

While Heighl has been reported to play a young woman serving as a bridesmaid for years but never a bride, Akerman will portray her sister who is engaged to the man whom Heighl's character falls for. Meanwhile, Marsden is said to become a man who will change her bridesmaid status for good.

April 02, 2007 09:08:22 GMT
Marking her next writing stint for film feature after her debut for "", Tiffany Paulsen has reached an agreement to pen for "", which is currently in development under Walt Disney Pictures banner.

A remake of the 1987 flick "Adventures in Babysitting", the adventure comedy has already picked up and as the stars with Lynda Obst producing. Meanwhile, story is likely to stay close to the original, which saw as a suburban high school senior whose dull night of babysitting is interrupted by a desperate call from a friend, leading her to an all-night adventure.