November 24, 2006 07:21:48 GMT
Ending the filming-locations mystery of "", NarniaWeb confirms that the project's filmmakers has at last taken decision to pick both Auckland and Prague as their next destinations in filming the picture, which will be the sequel to last year's hit movie "."

Shooting in the largest urban area of New Zealand is scheduled to run during February and March 2007 before shifting to the other city, the capital of the Czech Republic, where the crew will spend four months of production. The movie itself is expected to be shot under the codename of "Toastie."

November 24, 2006 05:58:22 GMT
Spending some years dealing with action genre, screenwriter Robert Mark Kamen is now ready to make a return to drama. Variety has reported that the man is set to pen the script of a big screen project adapted from George M. Tambor's book titled "Judgment of Paris: California vs. France and the Historic 1976 Paris Tasting That Revolutionized Wine."

Intended to be an effective tool in presenting how serious the wine business can be, the picture is likely to depict some important events found in the book which culminates in a blind taste test conducted by some of the top French judges to select the winner between the best French wines and the best selections from California.

November 23, 2006 07:31:33 GMT
Forced to make choice between starring in "" and "", ultimately made a decision to walk out the latter project, director Phillip Noyce has confirmed to Moviehole.

With Ledger's departure, the film therefore only has in the supposedly high profile cast lineup. So far, there is no word yet on who may fill in the seat left by the Australian actor.

November 23, 2006 06:44:55 GMT
Thanks to recent computer graphic technology, bringing back the late is not impossible to be done in "Rage & Fury."

Yes, director Rob Cohen has confirmed in an interview with Latino Review that the martial arts actor will be featured in an entirely photo-realistic image with new, advanced digital technology. It is still not clear, however, whether the F/X artists for the film will use the same method applied in creating the title character of Peter Jackson's "" or else.

November 23, 2006 05:16:12 GMT
It's now clear that has no interest at all in sequels. After turning down the lavish offer to reprise his role for the follow-up of "", the funnyman has recently revealed that he won't return for "" either, which is quite a surprise remembering that he previously expressed his enthusiasm to be shown the project's script.

"Oh, I wouldn't do another ," he confirmed upon being asked once again of his involvement in the flick. "They put these rumours out there, these studio people, but I would never be behind that one."

November 23, 2006 04:27:45 GMT
Tirelessly striving for another film role despite being already attached to at least seven big screen projects, has signed on to take the lead part in "", an action thriller flick of Yari Film Group production, Production Weekly revealed.

Here Cage will portray a New York City cop who goes on a self-destructive spree upon causing the death of his friend in a moment of cowardice. The movie itself is currently in pre-production before starting shooting sometime next year with Joe Ruben at helm and Henry Bean plus Nick Kazan penning the script.

November 23, 2006 03:14:20 GMT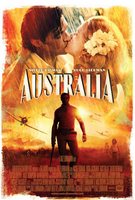 Answering people's curiosity about the title of his new epic project starring and , Australian filmmaker Baz Luhrmann finally comes out with a decision to simply name it "", The Age has reported.

The title was selected over few other names like "Great Southern Land" and "Faraway Downs", which is the name of the homestead in the flick.

November 22, 2006 08:53:33 GMT After being put on hold earlier this month, "" sadly has come to its end this time. Variety learned that Fox Atomic has officially concluded to stop the production on the project originally plotted for a summer release next year.

The reason behind this decision is said to be due to the dissatisfaction felt by the president of Fox Atomic, Peter Rice, concerning the dailies and his assumption that the movie has a smaller scale than the kind of film he is planning to release under the studio banner. The picture itself previously faced a refusal from officials at Atlanta's Emory University dealing with the on-campus shooting permit.

November 22, 2006 07:40:59 GMT
Apparently has another intention than just covering a song like she did in her latest album, "." Life & Style Weekly has reported that the beauty is eyeing a chance to turn the famed singer's life into the big screen and currently is trying to obtain the rights to film her story.

"[Lindsay] says that movies like and are good examples of the kinds of projects she'd like to do," an insider said to the magazine. "She feels like she's found a dream role in a story about Stevie Nicks at the height of 's fame. Lindsay loves the music of that era, and [people] have told her she has the same distinctive gravelly voice as Stevie's."

November 22, 2006 06:48:11 GMT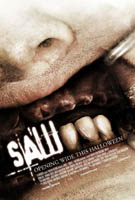 Known to be a liberal country, France, through its minister of culture Renaud Donnedieu de Vabres, has surprisingly issued on yesterday, November 21 a rare statement deciding anyone under 18 years old to be barred from watching "", which opens this week in the country.

"The violence and incessant and unbearable sadism of scenes explicitly linked to physical and moral torture fully justified the decision to ban the film (for minors)," the statement said.

November 22, 2006 06:04:53 GMT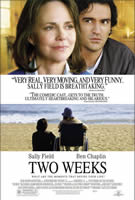 It's official: "" will come out from MGM's pit for sure as the studio has successfully acquired the worldwide rights to the flick, The Hollywood Reporter reported.

Slated for a December 1 release, pic is a bittersweet comedy which centers on four siblings who rush home to say goodbye to their sick mother only to see her trap them together for two weeks. It marks the feature directorial debut of commercials veteran Steve Stockman who also wrote and produced alongside John Marias.

November 22, 2006 04:44:55 GMT
Taking a real action concerning the lawsuit placed by two college guys who alleged to be duped to utter improper remarks in "" and sued to have the hit comedy pulled from theaters, Twentieth Century Fox as the flick's production company has filed a counter suit against the pair's which it described as a "fatuous" attempt to thwart free speech.

"Plaintiffs may claim that they were tricked 'into making fools out of themselves' and becoming 'unsuspecting players' in the movie 'Borat,"' the studio said. "They never contend ... that bigoted and misogynistic statements were put into their mouths."

November 22, 2006 03:36:37 GMT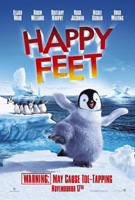 Extending its initial success, animated picture "" has delightfully set a new record at IMAX for being the strongest opening ever for an animated title showed in the theaters. Debuted in 79 IMAX screens, the flick strived to score a three-day per-screen average of approximately $30,000 during November 17-19, 2006 to amazingly make up a $2.4 million tally altogether.

"We are thrilled with the opening weekend success of 'Happy Feet' in both conventional theatres and IMAX theatres," said Warner Bros. Pictures' President of Domestic Distribution Dan Fellman remarked. "The IMAX version has been well received by moviegoers of all ages, continuing IMAX's tradition of turning exciting films into events for the entire family."

November 22, 2006 02:36:28 GMT
Finally Mark Burnett has found the studio to partner with on his project of "The Alchemyst: Secrets of the Immortal Nicholas Flamel." Variety revealed that New Line Cinema has come onboard to back up the producer developing the movie with a hope to bring up a six-picture franchise afterwards.

Based on Irish writer Michael Scott's first book of his fantasy series "The Secrets of the Immortal Nicholas Flamel", the flick will revolve around teenage twins named Sophie and Josh Newman who get involved in the adventure of a lifetime when Flamel loses a magical book containing spells that could destroy the world.

November 21, 2006 09:41:13 GMT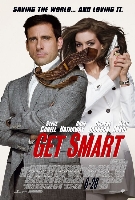 Seems intends to stay a little longer in comedic genre. The actress is reportedly being close to be set playing opposite in "", Warner Bros.' big screen adaptation of Mel Brooks and Buck Henry-created TV sitcom of the same name.

If a deal is signed, Hathaway will positively be billed as CONTROL Agent 99, the role originated by Barbara Feldon on the small screen. Meanwhile Carell has already been plotted to portray the lead character Maxwell Smart, played in the original version by Don Adams.