February 10, 2007 02:01:59 GMT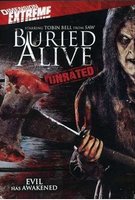 Known to take special interest in horror films, Dimension Films has satisfyingly obtained to rights to "", a new work of the genre coming from F/X maven Robert Kurtzman, who also handles the make-up and special effects for the movie.

Currently close to completion, the flick focuses on a sorority hazing ritual that takes students to an abandoned house while involving "an empty coffin, a fatal curse and a ghost who seeks vengeance on his family's bloodline." Art Monterastelli wrote the screenplay with and Terence Jay starring.

February 10, 2007 01:56:38 GMT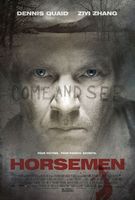 Filling up the remaining roles, , Lou Taylor Pucci, Barry Shabaka Henley, Neal McDonough, and are all positive to star in crime thriller "", joining , , and in the cast.

A production of Mandate Pictures, the picture follows a detective, who has grown increasingly distant from his two young sons since his wife's death, as he finds himself thrust into an investigation of serial killings rooted in the Biblical prophecy of the Four Horsemen of the Apocalypse.

February 10, 2007 01:54:45 GMT
The flow of movie remake is working its way in Warner Bros. Pictures this time. Moviehole has reported that the giant company is aiming to develop "Spies Like Us", a remake of John Landis' 1985 comedy of the same title.

Also on board to bring the project into life are Thunder Road and Imagine Entertainment of which exec Brian Grazer is set to produce. Name to direct has not yet known, but Warner is said to have already appointed "" writing team Alec Berg, Jeff Schaffer, and Dave Mandel to work on the screenplay.

February 10, 2007 01:50:10 GMT
Looking for a perfect vehicle to start her foray into directing field, has shown her interest in helming a big screen adaptation of Israeli writer Amos Oz's internationally acclaimed autobiography "A Tale of Love and Darkness."

The beauty, who was recently seen playing the female lead in "", is also said to possibly take starring role in if the project gets a green light to be developed, Jerusalem Capital Studios spokesman Danny Levy told Reuters.

February 09, 2007 09:30:23 GMT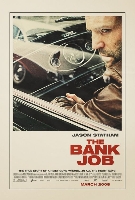 Piling up titles for upcoming releases under its banner, Lionsgate Films has successfully secured the U.S. distribution rights to "Baker Street", a thriller feature of Arclight Films production toplined by .

Currently filming in the U.K. with principal photography set to conclude next month, the picture is inspired by a real-life 1971 London bank robbery in which no arrests ever made nor money ever recovered. For its premise, however, the flick also involves murder, corruption, and a sex scandal with links to the royal family.

February 09, 2007 08:51:49 GMT
Jumping in as an item, and her sister have both agreed to appear together in a true-life drama feature titled "Hurricane Mary", Variety has learned.

Joining the starry cast already containing , , , , and Jordi Molla, the Fannings will portray disabled yet gifted twins whose mother, played by Clarkson, undergoes a long battle to earn them rights to have a public school education.

February 09, 2007 08:28:24 GMT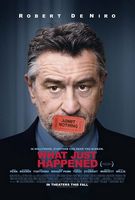 With the coming of more Hollywood's household names, sure "" is going to be an all-star flick worth waiting for.

Following the inclusion of into the cast, another five well-known stars have smoothly been added to the list: , , , , and . All will come together under the direction of Barry Levinson as they enter production scheduled to begin March 22 this year.

February 09, 2007 07:57:01 GMT
The list of names presenting awards at the upcoming Academy Awards is taking shape. Laura Ziskin, the telecast producer for the event, announced Wednesday, February 7 that , , , and would all take the duty during the annual ceremony, held for the seventy-ninth time.

Taking place at the Kodak Theatre at Hollywood & Highland Center on Sunday, February 25, this year's Oscar is honoring best achievements of 2006 and will be aired live by ABC at 5 p.m. PST (8 p.m. EST), beginning with a half-hour red carpet arrivals segment, "The Road to the Oscars."

February 09, 2007 07:30:19 GMT
A surprising info has come out from the mouth of Rupert Murdoch, chairman and chief executive of News Corporation. According to Financial Times, the man has revealed that is set to reprise his role as the titular Kazakh journalist in a sequel to "."

Saying that the follow-up will be set up once again at News Corp.'s 20th Century Fox, Murdoch also indicated that Cohen will do the project after he finishes filming "", a flick about his fashion victim alter ego from "Da Ali G Show."

February 09, 2007 06:47:58 GMT
Taking a little time amidst the preparation to begin production on "" next month, Barry Levinson is embarking on negotiations with Universal Pictures for another directing stint in "", Production Weekly has reported.

An adaptation of Larry McMurtry's 19th century American West novel, the picture concerns a headstrong woman who drags her family on a rickety wagon from Boone's Lick, Missouri, to the Wyoming fort where her husband lives. and are both attached to star in as the woman and her husband's brother, respectively.

February 09, 2007 06:09:30 GMT
No doubt deeply satisfied with the phenomenal success of its made-for-television feature "High School Musical", Disney finally is set to give a big screen treatment to the hit project for sure.

Walt Disney Motion Pictures Group's president of production Oren Aviv announced yesterday, February 8, that the company will develop an all-new musical adventure movie under the title of "Haunted High School Musical" for a 2008 release.

February 09, 2007 04:52:53 GMT
It appears that the joy is short-lived.

In contrast to a delightful report from Variety few days ago stating that Ang Lee is on board to helm "A Little Game Without Consequence", an assistant to the Oscar-winning filmmaker has said otherwise to Taiwan media. Claiming the report is not true, the person strongly pointed out that Lee hasn't even been offered the position.

February 09, 2007 04:03:24 GMT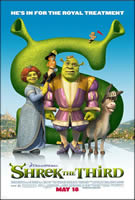 Coming closer to the launch of its highly anticipated flick "" in theaters, DreamWorks Animation has delightfully made a follow-up to the previously released teaser trailer of the movie.

The company has smoothly placed a new trailer of the animated feature online at Moviefone after debuting it during the airing of the sixth season of "American Idol" on Wednesday night, February 7. Those who missed it on TV now can take a look on http://movies.aol.com/movie/shrek-the-third/21802/main.

February 09, 2007 03:33:25 GMT
It's just about time before wee see music mogul create another phenomenon in film industry if looking on the promising pact he has formed with New Line Cinema.

Yes, the Aftermath Entertainment founder has successfully been signed by the giant film company for a multiyear feature producing deal via his newly minted Crucial Films production company. The guy is no stranger to the studio as he previously appeared in its "Set It Off" and participated in the "" soundtrack.

February 08, 2007 10:49:35 GMT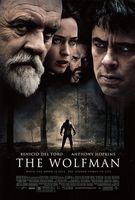 Back to directing field after his last effort in "One Hour Photo" (2002), Mark Romanek is on board to helm horror flick "", a remake of the 1941 Universal Studios classic "The Wolf Man", The Hollywood Reporter has learned.

Written by Andrew Kevin Walker, the project will hew to the period pedigree of the original version, in which a man gets bitten by a werewolf when he returns from America to his ancestral home in Victorian-England. Walker previously was reported to expand on the original story by adding new characters and plot points that would utilize modern visual effects technology.