April 05, 2006 04:16:07 GMT
gets an "". The Scottish star has signed on to join the cast of the upcoming movie.

There in the drama romance flick, MacAvoy will star opposite , portraying Robbie Turner, a man accused of rape by a 16-year old.

April 04, 2006 09:39:51 GMT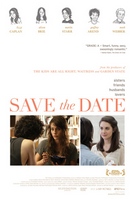 New Line Cinema apparently wants to set the things quickly. Thus, as soon as they have acquired Jared Bush's spec script "", the studio immediately attach Chris Bender and JC Spink to produce the flick through their Benderspink production company.

Of drama romance genre, "Save the Date" centers on a Type-A woman who has planned every detail of her wedding, from the date, menu, kind of flowers, music and location -- even though she lacks a groom. When she meets the perfect guy, she must figure out how to get him to the altar without him finding out that this was her plan all along.

April 04, 2006 08:24:41 GMT
Random House Films president Peter Gethers and Focus Features president James Schamus announced Monday that the two studio have picked Dean Koontz's new novel "" to be developed into a feature as part of their new filmmaking joint venture.

The book, published in hardcover by Bantam Books, an imprint of Random House Inc. on May 30 in the U.S. and Canada, centers on an ordinary working man whose love for his wife is put to the test over the course of 60 hours after his normal workday is interrupted by a phone call from a stranger.

April 04, 2006 04:50:04 GMT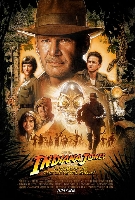 Listen to Hollywood super-producer Frank Marshall. He says that the highly anticipated "Indiana Jones 4" will soon start its production and may be shot in Australia, Europe or the United States.

"My job as producer is to get the movie made so if I can do it better and cheaper here in Australia, then I am going to do it", so said Marshall while adding "Australia is a definite possibility for Indiana Jones and a couple of other things I am working on at the moment."

April 03, 2006 09:19:14 GMT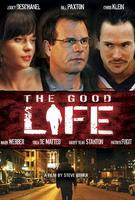 , Harry Dean Stanton, , , Bruce McGill, Deborah Rush and Mark Webber. They are all the seven companions heading for a "Good Life". It is a drama flick which will be directed and written by Steve Berra.

"", produced by Lance Sloane and Patrick Markey, is set in a Nebraska town obsessed with football and tells the story of a mostly normal young man (Webber) who makes the best out of fitting in where he obviously doesn't. Deschanel is a girl who encourages the young man to pursue his own path, while Stanton is a movie theater owner who employs him. Klein is a bully ex-football player living off his high school fame, while McGill is the football coach who is a god in the town. Paxton plays a Judy Garland fan.

April 03, 2006 08:57:03 GMT
Soon as Laika Entertainment has optioned the rights to Alan Snow's best-selling British children's novel "Here Be Monsters", the studio has tapped Henry Selick to oversee it.

Of drama adventure genre, "Here Be Monsters" follows the story of a young boy who tries to save his town from a dastardly takeover plot. Keep it here for further details on the new film project.

April 03, 2006 07:18:09 GMT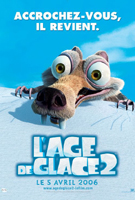 Amid the many new wide release movies in recent days, there's a change in North American box office which unfortunately ends the reign of "" in the chart. The drama thriller flick's top position is seized by the animated sequel "", which scores about $114 million worth in tickets sales, such amount enough to remove the previous flick to No. 2. with another $15.7 million in ticket sales.

The next is "" with $12.5 million, ahead of "" at No. 4 with $6.6 million and "" at No. 5 with $6.4 million. Horror, thriller "" ($4.575 million) is 6th, followed by comedy romance "" at No. 7 which scores $4.571 million. Comedy horror "" is next with $3.7 million. Meanwhile, "" is at No. 9, while "" is at No. 10 alongside "", both of which score an amount of $3 million.

April 03, 2006 04:53:39 GMT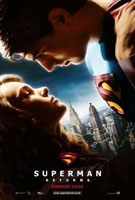 Warner Bros. Pictures has on Thursday March 30th, 2006 announced that "" will hit worldwide theater on June 30th. In the meantime, the action adventure flick also is going to be shown on Imax screens, with 20 minutes of the movie converted into 3-D.

Imax viewers reportedly will be prompted by an on-screen cue to put on and take off 3-D glasses for the sequences. "The magic of Imax 3-D will envelop audiences in the story, enabling them to feel the emotion, drama and suspense in a completely new and unique way," said director Bryan Singer.

April 03, 2006 02:08:09 GMT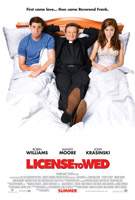 Fellow movie stars and have both been granted "" by Warner Bros. Pictures. While the twosome has agreed to star in, is still in early talks to join them.

"License to Wed" is a drama comedy romance flick revolves around a young couple whose wedding plans are interrupted when the pushy minister (Williams) of the bride's family church orders the pair to complete a two-week prenup course. They must pass the class if they want to marry in his church. The groom fails the course and loses the girl but fights to win her back.

March 31, 2006 08:05:22 GMT
Probably wants to give it a go for another career besides acting, will next take the producer seat. The actor reportedly will produce a surfing comedy flick based on his own idea. It's titled "".

While he's going to produce with business partner Stuart Cornfeld, Emmett Malloy and Brendan Malloy are both giving hand at directing. Already tapped to write the script is Brent Forrester, a one-time writer on "The Ben Stiller Show."

March 31, 2006 04:35:55 GMT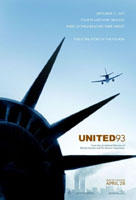 's Tribeca Film Festival has picked "" as the opening-night film on April 25. The drama flick, written and directed by Paul Greengrass, tells about the terrorist takeover of the airliner that crashed outside of Shanksville, Pennsylvania, and the heroic efforts of the passengers and crew on board.

Tribeca officials, furthermore, said that family members of those who were killed in the crash have been invited to attend the screening. As of the festival, it was first launched by De Niro in 2002 to help revitalize the Lower Manhattan district devastated by the terror attacks.

March 30, 2006 02:23:40 GMT
Drama comedy romance "Beautiful Asian Brides" is ready to roll. The Universal Pictures' project is being developed soon as the studio has tapped writers Steven Gary Banks and Claudia Grazioso.

Meanwhile, Brian Grazer will serve as producer via his Ron Howard's Imagine Entertainment production company with as the star on board.

March 29, 2006 09:26:32 GMT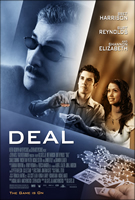 "" said Gil Cates Jr. as he's agreed to direct the upcoming drama flick for Louisiana-based Crescent City Pictures. Besides directing, Cates also wrote the script alongside Marc Weinstock.

The story of "Deal" revolves around an ex-gambler who teaches a hot-shot college student how to "play the player," vs. just the cards. But after the two have a bitter falling out, mentor and student find themselves competing against each other in the World Poker Tour championships.

March 29, 2006 09:08:36 GMT
"The Hookup Handbook: A Single Girl's Guide to Living It Up" is still being developed. The comedy flick is based on Andrea Lavinthal and Jessica Rozler's novel of the same name.

The story revolves around three very different young women who leave traditional dating behind to forge some unlikely friendships, and a series of life-changing romantic adventures, all in pursuit of "hooking up."

March 29, 2006 08:23:10 GMT
and Ross Patterson are teaming up to star in the forthcoming bowling comedy "7-10 Split".

From a screenplay by Patterson, "7-10 Split" revolves around an aspiring actor who becomes the Tiger Woods of the bowling circuit. Together, he and his girlfriend put the fun and edge back into bowling.