October 29, 2005 04:25:49 GMT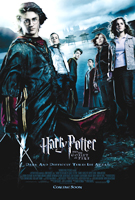 Bad news. Harry Potter lost his flying car. The Ford Anglia used in the Harry Potter films was reported stolen from South West Film Studios in St. Agnes, Cornwall, police said Friday.

Moreover, police explained that the blue car wasn't believed to be in driving condition, so the thieves would have needed to tow the car or put it on a trailer. It is believed that the car was stolen on Wednesday or Thursday.

October 29, 2005 03:23:36 GMT
"" is on everybody's mind. It isn't surprising coz they're so charming. The musical drama feature becoming even more interesting as it is supported by notable artists, like , , and . Besides them, there is also one more additional cast. It's .

In the movie, Beyonce is set to play Deena Jones, one of the Dreamettes, while Foxx has been cast as Svengali-like manager Curtis Taylor Jr. Glover, in addition, will play Murphy's manager, Marty Madison, whereas Murphy is about to play womanizing R&B star James "Thunder" Early.

October 29, 2005 03:06:01 GMT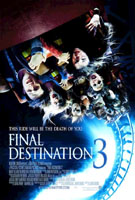 It's been six years after the original "Final Destination" film that the "" is close already. The drama horror thriller movie will soon on board and people can enjoy it on the theaters.

The James Wong direction stars the likes of , , Kris Lemche and Alex Johnson. The story centers around a high school senior who has a premonition of a fatal roller coaster accident involving herself and all her friends. When the premonition proves true, those who have "cheated death" and survived the accident are forced to deal with the repercussions of escaping their fate.

October 29, 2005 02:55:00 GMT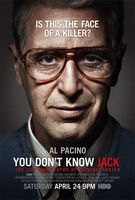 It's Jack. It's all about him. You know Jack, don't you? "" is a drama which story delves into the life of Dr. Jack Kevorkian, a proponent of physician-assisted suicide and one of the most controversial American figures of the 20th century.

Will adapt the biography for the big screen is Barbara Turner, while The Hollywood Reporter Barbara Kopple is on board to direct. Watch the movie then you'll find out all about Jack.

October 29, 2005 02:46:18 GMT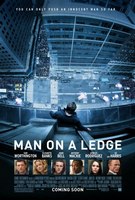 Yari Film Group catches the Man. It's the "" which is going to be directed by D.J. Caruso.

Written by Pablo Fenjves and Patrick Kelly, "Man on a Ledge" centers on a recently released ex-con who plans a diamond heist across the street from a hotel ledge off which he's threatening to jump.

October 28, 2005 08:57:18 GMT
His name is Ollie. He is a circus sea otter who tires of doing the same old stunts at the behest of his demanding father. Ollie leaves his family and the aquatic circus behind to find himself. He eventually realizes that his father isn't so bad after all. So? So what?!

Wanna know how Ollie gets through the things, see his action in the 20th Century Fox animation adventure "," which is based on the children's book by Kelly Alan Williamson and will be directed by Ralph Zondag.

October 28, 2005 08:45:17 GMT
The report on the industry is that French film company Wild Bunch is busy preparing the remake of "Piranha," a horror comedy flick written by Chuck Russell. The film is being produced by Chiller Films and shot in the U.S. in March or April.

The story of "Piranha" centers on a particularly nasty prehistoric strain of the flesh-eating fish that is unleashed in Arizona's Lake Havasu just as college kids come to party there. Cast to star in have yet confirmed.

October 28, 2005 08:27:24 GMT
News reported that new production and financing company the Mayhem Project has inked two major deals concerning two different projects. The first one is that of screenwriter Todd Farrmer, who has agreed to adapt Capcom video game "Clock Tower 3." The last deal is the one the firm made with Ronnie Christensen for his original supernatural thriller "."

"Clock Tower 3" is a horror thriller mystery centers on a young British schoolgirl who receives a letter from her mother, asking her to go into hiding until her birthday. After receiving an unsettling phone call, the girl returns home to London to discover her mother has gone missing, and when she pursues a mysterious stranger, she finds herself being hurtled through time. While as of the latter film "Sanctuary," the plot remains undisclosed.

October 28, 2005 07:51:08 GMT
It sounds that she says something. What does she say? Oh, she's spelling "." But don't worry, it isn't the real curse coz Marti Noxon isn't a witch, she's a writer instead. And as of "The Curse," it's only the title of her next project, which is more or less a horror fantasy flick.

It is said that Noxon tells SCI FI Wire that she's rewriting the script idea of the film, which is sparked by director Sam Raimi and his brother Ivan Raimi. Still according to Noxon, "The Curse" includes doctors, monsters, mental patients and a witch.

October 28, 2005 07:34:49 GMT
In real life he's best known as an actor. People notice him as . Apart, in the upcoming drama thriller you won't see him so, instead he'll change his role into a serial killer.

The movie entitled "," is about to be directed by Bruce A. Evans, who also wrote the script with Raynold Gideon. Shooting's scheduled for April 2006.

October 28, 2005 06:04:19 GMT
If you are curious to know what is happening to our famous actor , you better watch his upcoming movie "What Just Happened." The drama movie is being directed by Barry Levinson and will also show cameos from and other stars.

In "What Just Happened" De Niro will play a desperate movie producer hanging on to the tattered threads of his career as he tries to maintain his dignity while surviving the mounting humiliations of Hollywood. Shooting is expected to start in the summer with Internet billionaire Mark Cuban and Todd Wagner's 2929 Prods. to finance the $25 million range.

October 28, 2005 05:08:29 GMT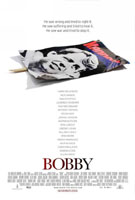 Teen actress would have lesser time to do her things as she's been included to the cast of "." It means one more agenda included in her schedule. That's worth somehow for the thriller is the best one as it chronicles the assassination of Robert F. Kennedy and makes it possible for her to star alongside the like of , , , , , , and Brian Geraghty.

More on the plot, the film will center on the assassination of the U.S. Senator on June 4th, 1968, which involved around 22 people who were at the Ambassador Hotel where he was killed. As of Lohan, she is set to portray a woman who marries her boyfriend's brother (Wood) to keep him from going to Vietnam, only to fall in love with him.

October 28, 2005 03:57:50 GMT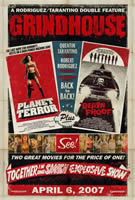 Aussie actor John Jarratt is good friend with film director and actor . They've ever had a drink together and things go more than that. Their friendship continues to work field as Tarantino offers Jarratt a role in the horror "," which he and Robert Rodriguez is directing. So, news mentions that Jarratt would probably star in.

As there has yet certainty about the report, "Grindhouse" surely is slated for a 2006 release date with Tarantino and Rodriguez each direct a one-hour segment.

October 28, 2005 03:41:46 GMT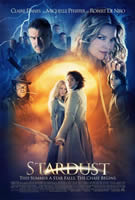 Paramount Pictures is more than ready to spread the "" and share the story with moviegoers. Thus, the studio has been negotiated with British filmmaker Matthew Vaughn to direct and produce his adaptation of Neil Gaiman's adult fairy tale. Besides, Vaughn also wrote the script with writing partner Jane Goldman.

As apparent from the title "Stardust," the drama romance fantasy centers on a young man who promises his beloved that he'll retrieve a fallen star by venturing into the magical realm, where he has to contend with witches, goblins, gnomes, talking animals and evil trees.

October 28, 2005 03:19:55 GMT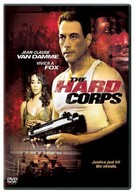 and surely aren't army coz as everybody knows they both actors. Though, the twosome has to take the duty as corps in the highly anticipated "."

The action flick will show Van Damme playing a Combat Vet named Patrick Sauvage, who's just spent the last 3 years fighting in Afghanistan and Iraq. He is hired to be a bodyguard to a former World Heavyweight Boxing champ to protect him and his family against a Rap Music Mogul. He sets up a team called "The Hard Corps," complications arise when the boxer suspects that his sister may be in love with the bodyguard.