April 24, 2007 04:18:51 GMT
More sights on Remy the rat and other characters in "" can be enjoyed soon as Walt Disney Pictures is going to give quite a large portion of sneak peek on the movie through the web.

The studio has revealed that it will launch a special preview of the CGI-animated adventure online on May 1 this year prior to the flick's theatrical release on June 29. Said to run about nine minutes, the clip will be placed on none other than Disney's .

April 24, 2007 02:00:49 GMT
Set to present a topic that commercial features seldom talk about, Warner Bros. Pictures is aiming to make a big screen feature titled "" with coming onboard to produce via his production company, Smoke House.

Based on Rachel Boynton's political documentary, the project is likely to stay true to the original which presents behind-the-scenes look at the Bolivian presidential election of 2002 when candidate Gonzalo Sanchez de Lozada hired James Carville's Washington, D.C.-based political consulting firm Greenberg Quinlan Rosner to help him win.

April 24, 2007 01:56:51 GMT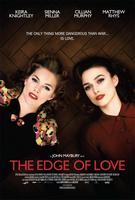 Apparently, it only takes quite a short time for filmmakers of "The Best Time of Our Lives
1
" to find the right actress in taking over the role of Caitlin MacNamara ditched by in the project.
Variety has revealed that "" star has been appointed to assume the part which Lohan recently dropped after failing to work out an agreeable contract with the producers. Being so, the beauty thereby is joining , , and in the cast to come together under the direction of "" helmer John Maybury.
April 23, 2007 09:18:04 GMT
Striving to deliver an inspiring tale for women, Columbia Pictures is on the move to develop a new drama feature entitled "" following its successful attempt to secure the film rights to Deborah Rodriguez 's autobiography of the same name that she wrote alongside Kristin Ohlson.

A New York Times bestseller, the book tells about Rodriguez's personal experience in opening a beauty school in Afghanistan after she decided to head for the country in 2002 following the downfall of the Taliban's reign. With donations from American beauty companies and other benefactors, she worked hard to fulfill her dream while trying to mesh in a culture that was still male-dominated.

April 23, 2007 08:43:41 GMT
Often spotted to play eccentric people on screen as well as villainous characters, is once again set to show his expertise on nailing such role in "."

Yes, the New York-born actor, widely remembered for his role as the 'Thin Man' in "Charlie's Angels" films, has landed the lead part of a vengeful ice cream vendor in the indie horror. Also starring , Judd Nelson, and , the flick follows his character as he, driven by brutal memories from his twisted past, wreaks bloody havoc on the small, seemingly innocent town of Hooper, Wyoming.

April 23, 2007 08:08:27 GMT
Going for period piece, Sam Mendes has given his commitment to direct a dramatic feature entitled "" based on George Eliot's 1871 classic novel of the same name, Variety has reported.

Widely perceived as Eliot's greatest work, the book interweaves the stories of various friends, acquaintances, and relations in the fictional town of Middlemarch in the 1830s England with an ardent and idealistic young woman named Dorothea Brooke as the central character.

April 23, 2007 07:35:18 GMT
In the middle of the continuous publications circling around her latest vehicle "", has spilled beans to IESB.net that she is taking a role in "", a comedic feature that "" star is set to topline.

Adapted from Toby Young's best-selling memoir of the same name, the project will likely depict the author's struggle in earning notice as he was brought over to work for Vanity Fair in New York. While Dunst has confirmed that she is going to play a writer for the magazine, the actress, however, did not provide any sign whether the character is supposed to be the romantic interest of Young.

April 23, 2007 06:55:16 GMT
Well, this no doubt will raise such a great hype if the deals are really inked. According to Rush PR News, an Indiana-born filmmaker named C.L. Gregory has stated that he is currently holding serious talks to have cast in his next 'horror' effort, "The Kentucky Fried Horror Show."

"I felt that the script needed someone that could carry the weight of its character and without doubt, Jessica was my first and only consideration for the role," so Gregory commented as quoted by the site. "She's never done a horror film to date and we felt she was ready for a project like this as it will be a very emotional and demanding piece of work for her. But I don't see anyone who can pull it off better than Jessica Simpson."

April 23, 2007 06:20:43 GMT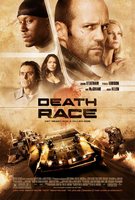 Remains being enthusiastic in bringing thrills to moviegoers, is reportedly involved negotiations to topline futuristic action thriller "" which Universal Pictures is currently developing under its banner.

Originally set up at Paramount Pictures as a vehicle for , the flick is a remake of the 1975 cult classic "Death Race 2000" which takes place in a dystopian America where the president presides over an ultra-violent road race from New York to Los Angeles. Here contestants get score points for running people down using their heavily armed cars as they speed across the country.

April 23, 2007 05:09:06 GMT
Here comes another look on "" for all "Potter" fans out there to quench their thirst on the highly anticipated fantasy flick.

Warner Bros. Pictures as the studio holding the hit franchise has exclusively brought up a new international trailer for the movie on the web at . Most of it appears to feature Dolores Umbridge, the new Defence Against the Dark Arts teacher played by with a glimpse of a fight at the Ministry of Magic toward the end.

April 23, 2007 04:04:45 GMT
Despite the arrival of a handful of new thriller flicks on the weekend, fans of the genre apparently prefer to keep focusing their gazes on the old one.

Yes, for the second time, teen-oriented pic "" successfully claims the top spot of weekend box office ended April 22, 2007, gaining $13 million worth of ticket sales to beat out tension-generated movies "" and "", which both took their first round on the chart.

April 21, 2007 07:51:12 GMT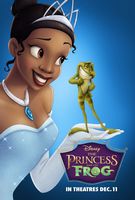 Taking foray into voice acting, has given her agreement to fill in the voice of the titular character in Walt Disney Pictures' animated musical "", E! Online has reported.

Set in the legendary birthplace of jazz, New Orleans, the picture will be the first traditionally animated feature film made at Disney since 2004's "." Touted to present an unforgettable tale of love, enchantment and discovery, it introduces the newest Disney princess, Maddy, a young African-American girl living amid the charming elegance and grandeur of the fabled French Quarter.

April 21, 2007 04:46:36 GMT
Making drastic turn of moving from comedic to serious role, , fresh from figure skating comedy "", has been reported by Batman-on-Film.com to officially join the cast of "", Christopher Nolan's sequel to his "."

Accompanied by Michael Stoyanov, William Smiley, and Matthew O'Neil in being the latest addition in the lineup, Fitchner is only said to play a "bank manager" while the other tree are portraying members of The Joker's gang. Fichtner, also a cast member of FOX's hit series "Prison Break", is known to often appear in Jerry Bruckheimer-produced features, having been taking roles in "Armageddon", "Pearl Harbor", and "Black Hawk Down."

April 21, 2007 03:59:13 GMT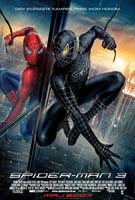 Well, it's definitely more than just good news for the fans of Marvel Comics' superhero out there. "Spider-Man" series director Sam Raimi has confirmed at the Los Angeles press junket on Friday, April 20 that Sony Pictures will continue the mega-hit franchise up to the sixth installment.

The famed filmmaker, however, has been noted to remark that he has not had time to think of any involvement and doesn't want to presume Sony would want him to direct while saying there has to be a good story to tell and that "it'd be very hard to say goodbye to 'Spider Man.'"

April 21, 2007 03:13:12 GMT
The four girls once again will share the magical pants on the big screen. Yes, Warner Bros. Pictures, in association with Alcon, is going to develop a sequel to the 2005 sleeper hit "The Sisterhood of the Travelling Pants" and has appointed "" helmer Sanaa Hamri to take charge of directing matters for the project.

Still based on the novel series by Ann Brashares, the picture, however, will lay its foundation on the fourth book "Forever in Blue" instead, although bits from the second and third ones will also be used. Being so, the four are likely to be depicted as nineteen-year-old girls who all have already entered college of their choices.