September 30, 2006 06:55:43 GMT
Lining up to share scenes together, , , and Matt Le Nevez are ready to highlight an indie drama mystery entitled "", Production Weekly has revealed.

Slated to start filming in Sydney by early 2007, pic revolves around a young woman who struggles to rise to the apex of a love/power triangle in the world of boxing. Jonathan Ogilvie is set to direct as well as write the screenplay.

September 30, 2006 05:35:21 GMT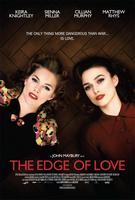 This probably will be one mother-daughter project worth waiting for. Production Weekly has revealed that British starlet is teaming up with her mother, playwright Sharman Macdonald, to bring up "The Best Time of Our Lives
1
" to the big screen.
Already attached to the picture since its inception four years ago, Knightley is going to play Welsh poet Dylan Thomas' childhood friend named Vera Phillips. The movie itself, scripted by Macdonald, will be made based on the life account of Thomas with taking focus on his complex relationship with his wife also Phillips and her eventual husband, William Killick.
September 30, 2006 04:58:05 GMT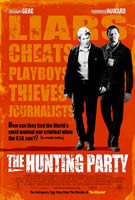 German-born actress is adding up one more acting stint to her resume. The "" star has given positive sign to take part in comic adventure flick of " (aka Spring Break in Bosnia)", the beauty herself confirmed the inclusion upon presenting "" with its director Agnieszka Holland in San Sebastian.

Joining and in the cast, Kruger is billed to portray a Bosnian woman named Marjana while Gere and Howard will play a journalist and a cameraman, respectively. Lineup also consists of , Mark Ivanir, plus Goran Kostic. Richard Shepard has been appointed to both direct and write the script.

September 30, 2006 04:19:14 GMT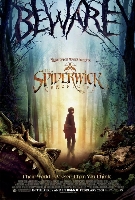 The few next years sure will be such a busy period for . Recently reported to topline dramatic feature "", the Oscar-nominated actor has eagerly signed on to star in not one, but two other film projects namely "" and "."

A joint production of Nickelodeon Movies and Paramount Pictures, the former one places Strathairn alongside under the direction of "" helmer Mark Waters. Meanwhile, the latter, which is a Universal production, will se him playing the leader of a secret operation which hunts the title character played by .

September 30, 2006 03:32:00 GMT
New Line Cinema is giving a special treatment. The giant film company has successfully obtained a comedy pitch for the actor's starring vehicle, Variety has learned.

Still not yet titled, the project is said to bill Cube as a social climber whose aspirations are threatened as a young boy suddenly shows up and calls him daddy. Richard Murphy has been tapped to write the script with Tracy Underwood producing.

September 30, 2006 02:57:30 GMT
The "" train gets more crowded this time as it has added five stars namely , Peter Fonda, Dallas Roberts, , and aboard. All of them then are joining Oscar-winning actor who has already been billed to topline the project as an outlaw leader named Ben Wade.

A Lionsgate production, the picture is a remake of Glen Ford's 1957 vehicle of the same title which concerns about local rancher Dan Evans who engages in a battle of wills and guns with Wade's accomplice while waiting for the 3:10 train to Yuma to bring the desperado into the court.

September 30, 2006 02:30:05 GMT
Following its massive success with "Harry Potter" series, Warner Bros. Pictures has preemptively secured the rights to make "", a big screen adaptation of James A. Owen's upcoming children's novel.

David Goyer and David Heyman have both signed on to seat as producers via their respective Warners-based companies, Phantom Four and Heyday Films. Meanwhile, Owen is on duty to adapt his own work with Goyer supervising.

September 30, 2006 02:16:35 GMT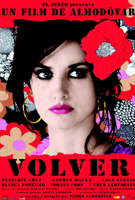 It's just a few days ago that Pedro Almodovar's "" was named Best Film of the Year by International Federation of Film Critics and now, the flick again strikes high. The comic drama has delightfully been chosen to represent Spain in competing for a slot in best foreign film category at next year's Oscar, the Spanish Academy of Cinematographic Arts and Sciences announced Thursday, September 28.

Five candidates for the category will be made public by The Academy of Motion Picture Arts and Sciences on January 23, 2007. If the movie can make it through, it will be the second work of Almodovar to be nominated so after his "All About My Mother" which won the title in 2000.

September 30, 2006 02:02:57 GMT
Making another deal, Dimension Films has acquired rights to a stop-motion animated Christmas holiday feature film from 's production company Stoopid Monkey entitled "", Variety has reported.

Described as a family-friendly holiday film, the project will be directed by Green himself alongside Matthew Senreich who has already been tapped to pen the script with comic book writer Geoff Johns. The threesome will also serve as producers with Green providing the voice of at least one of the main characters.

September 29, 2006 09:58:41 GMT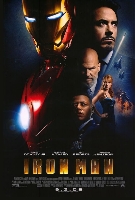 Finally, it is decided. Ain't It Cool News has reported that has landed the coveted role of the titular hero in "", ending the questions and speculations that have been circulating around lately on the matter.

Based on Marvel's iconic superhero, the picture will take focus on a billionaire weapons-manufacturer, Tony Stark, who equips himself with a high-tech suit of armor to fight against evil on a global scale as Iron Man. Filming is slated to begin in February 2007 with Jon Favreau helming and Art Marcum, Matt Holloway, Mark Fergus, plus Hawk Ostby writing the script.

September 29, 2006 08:50:48 GMT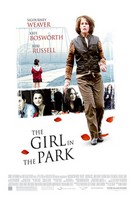 Two great talents are in the brink to bring more light to "." Variety has revealed that and have both already engaged in talks to join the project, a directorial debut of Pulitzer Prize-winning playwright David Auburn.

A production of Furst Films, the dramatic feature tells about a woman who is still traumatized by the disappearance of her 3-year-old daughter 15 years ago. Upon meeting a troubled young woman, she quietly keeps at heart a hope that she may be her missing child.

September 29, 2006 08:12:14 GMT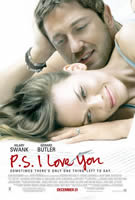 Landing one more big-screen stint after taking part in thriller flick "Shadow Puppets" , TV star has eagerly enlisted himself in dramatic feature of "" following the recent inclusion of and .

Being the latest talent to join in, Marsters will be billed as the best friend of the late husband of the film's main character, Holly Kennedy, played by Oscar-winning actress . Richard LaGravenese is in charge to direct with Steven Rogers writing the script and Wendy Finerman serving as producer.

September 29, 2006 07:24:49 GMT
Fans of R.L. Stine must be delighted over this news. Variety has learned that 20th Century Fox has satisfyingly gained film rights to make "", a big-screen version of Stine children's book series of the same title.

Written as comedies for kids, the "Rotten" series follows the zany boarding school adventures of Bernie Bridges as he generates scheme against his teachers and rival students. The first book, "The Big Blueberry Barf-Off!", was released last year under HarperCollins Publishers and Parachute Publishing.

September 29, 2006 06:48:11 GMT
Wes Craven is back to his field of expertise. The Cleveland-born filmmaker has just landed deal with Rogue Pictures to both write and direct a new horror picture for the company, Variety has reported.

Eyeing to start production by next spring, Craven has eagerly revealed a bit tidbit about the untitled project. "It is rooted in the supernatural with a 16-year old central character, but it's more 'Sixth Sense' than a slasher film," so he said.

September 29, 2006 05:17:43 GMT
Again nabbing role in period piece after her recent inclusion in "" cast, has given her agreement to take part in "", a new project from 2929 Entertainment, The Hollywood Reporter revealed.

The beauty, widely known for her role in "", is billed to play the title character, who was beheaded in 1587 after being declared guilty of treason for her involvement in the so-called Babington Plot to assassinate Queen Elizabeth I. The movie itself will depict the antagonistic relationship between the two queens with Elizabeth trying to undermine Mary's rule.