March 02, 2007 06:34:20 GMT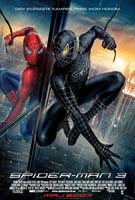 Well, it's no doubt Sony Pictures is getting generous in providing sneak peek of "" for the superhero fans.

Following its announcement to air the flick's new exclusive trailer on the March 5 episode of NBC's "Heroes" plus a six-minute clip on NBC.com on the same day, the studio will bring the trailer, of 1 minute 38 seconds long, to the theaters in front of "" as the epic saga opens on March 9.

March 02, 2007 05:03:41 GMT
Snatching his next acting stint after "", is poised to topline an independently financed thriller titled "The Heaven Project" which reunites him with producing names behind "", David Hoberman and Todd Lieberman.

A love story set in the framework of a psychological thriller, the flick sees Walker portray a man, stripped of everything he loves, who must overcome great obstacles to get his life back together. Names attached to also star have not yet been revealed, though.

March 02, 2007 04:50:23 GMT
Back to romantic comedy after his last take on period piece "", Swedish filmmaker Lasse Hallstrom has been tapped to helm a big screen feature simply titled "" for Columbia Pictures, The Hollywood Reporter has learned.

Penned by Delia Ephron, the picture presents a look on what will happen when a woman who can sense what animals are thinking meets a man who claims to have the same relationship with dead people. Here the scribe will also produce alongside Laurence Mark and Leslie Holleran.

March 02, 2007 04:23:03 GMT
Coming to horror genre, has landed deals to star opposite in "", a remake of the 2004 Thai film of the same name coming from Regency Enterprises.

Written by Luke Dawson, the project finds Jackson and Taylor as a young American couple on their honeymoon in Tokyo, who begins seeing ghostly images in their photos as well as around them. Also receiving billings in it are TV stars David Denman, , and , among others.

March 01, 2007 08:30:22 GMT
Making a long list of its upcoming slate, DreamWorks SKG has picked up the rights to set up an action comedy flick entitled "" from writing duo Kevin Lund and T.J. Scott, The Hollywood Reporter has learned.

Names to either direct or star have not yet been known, but it is said that the picture will present a story about a clandestine group of road crew workers who are the last line of defense against a subterranean alien race.

March 01, 2007 07:45:10 GMT
Taking seat behind the desk, has come onboard to work on a script with his brother Adam J. Braff for drama adventure "" which will be produced under the 20th Century Fox banner, MTV has revealed.

While saying that filming on the project is expected to begin later this year, the "Scrubs" star, however, warned that he might not take any roles in the flick. "Maybe I'll give myself a cameo, but that's it," he insisted.

March 01, 2007 06:56:55 GMT
Prepare to have a look on real soldier in "John Rambo", folks as the filmmakers of the project reportedly has picked up one to play a brutal Burmese officer opposite our hero, played by none other than .

Chosen from nearly 300 applicants who answered the casting call for a "Burmese male, 32-40, military-looking man, character face, unlikeable", Sai Mawng, so is the name of the lucky man, turns out to be an ex-guerrilla from the Shan State Army, which has been fighting for independence in the former Burma since 1948, the Shan Herald Agency for News noted.

March 01, 2007 06:35:00 GMT
The list of upcoming film remakes of the '80s movies is submitting one more title in. Moviehole has reported that a new version of the 1989 comedy "Weekend at Bernie's" is on the move to come up to the surface.

Titled "Next Weekend at Bernies", the project is said to follow the same storyline as the first flick, except that it will be set at a ski lodge rather than a beach house. No word yet on either film crew and production schedule, but Ashok Amritraj and Jon Jashni have both been confirmed to produce for Hyde Park Entertainment and MGM.

March 01, 2007 04:49:36 GMT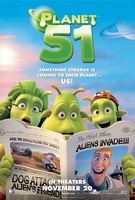 Seems the development of "Planet One" will go just fine as HandMade Films Intl. has delightfully joined forces with Madrid-based Ilion Animation Studios to both finance and co-produce the CGI sci-fi comedy.

Made at $50 million budget, the flick is an alien invasion story about the inhabitants of Planet One who have two antennae and eight fingers and live in a world strangely akin to American suburbia of the 1950s with a persistent fear of alien invasion, which is fulfilled when a human astronaut lands in their midst.

March 01, 2007 03:52:31 GMT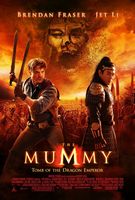 Taking similar path as Marvel Studios has intended to apply on "", Universal Pictures has also come to a conclusion to carry out production on "The Mummy 3" in Canada, only this task will be conducted in Montreal instead of Toronto, where the former is about to be shot.

Head of the Quebec Film and Television Council Hans Fraikin has confirmed the news to PlaybackMag.com supported by a statement from Michel Trudel of the Cite du Cinema studio, where the project is going to take shape.

March 01, 2007 02:40:50 GMT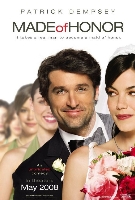 Finally the leading actress for "" is found. The Hollywood Reporter has learned that has eagerly signed on to fill in the part, which thereby will pair her with "Grey's Anatomy" star .

A production of Columbia Pictures, the rom-com flick finds Monaghan playing a woman named Claire, the longtime friend of Dempsey's character Tom whom she asks to be her 'maid' of honor for her wedding. The guy, who finally learns that she is actually the girl of his dream, reluctantly agrees -- only so he can try to stop the wedding and win her over before it's too late.

March 01, 2007 02:24:15 GMT
Keeps striving to develop his acting career on the big screen, has reached deal to topline an untitled comedy flick coming from New Line Cinema following the studio's acquisition of Jason Filardi's spec script.

While plot details are being kept under wraps, it is said that the project will be a broad comedy in a high school setting. "" director Adam Shankman is on board to produce via his Offspring Entertainment alongside Jennifer Gibgot with Efron's manager Jason Barrett executive producing.

March 01, 2007 02:08:55 GMT
Still committed to produce horror flick from its pit, Dimension Films is set to develop another of the genre titled "Scanners" which turns out to be a remake of David Cronenberg's 1981 effort of the same name telling about a scientist who infiltrates an underground movement of "scanners," whose telepathic abilities make them lethal weapons.

In doing so, the studio has already assigned "" director Darren Lynn Bousman to take the helming duties with "" scribe David Goyer penning the script. Goyer is expected to have the screenplay ready by the time Bousman finishes work on "" which starts filming April 15 this year and "."

February 28, 2007 09:23:42 GMT
Providing a new option that the whole family members can enjoy, Paramount Pictures is about to develop a family adventure flick entitled "" with famed producer Lorenzo Di Bonaventura, Variety has revealed.

Based on Tony Abbott's novel of the same name, the project will be a live-action feature and is likely to closely follow the original source material which explores the origin of the Kris Kringle myth and how Christmas came to be.

February 28, 2007 09:01:06 GMT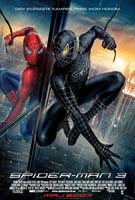 Continues to promote its highly anticipated "", Sony Pictures delightfully will unveil to public an exclusive new clip of the flick during the airing of NBC's hit series "Heroes" on March 5, 2007.

What's more, the studio will also put an extended clip in High Definition on NBC.com after the clip comes up on TV, so fans who later turn out to miss it can still have a look on it then.