April 19, 2006 08:37:33 GMT
Warner Bros. has acquired film rights to "". And soon as the studio does so, it has set the film project for Denise Di Novi to produce.

"Larklight" is an adventure fantasy movie based on British author Philip Reeve's script. It actually is the first in a Victorian-era space adventure trilogy in which a brother and sister team with a band of renegade space pirates to save the world from destruction at the hands of a madman.

April 19, 2006 04:47:28 GMT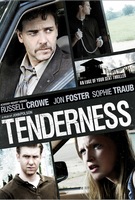 Aussie actor has signed on to star in director John Polson's indie thriller "". He is said to shoot the project in May.

"Tenderness" was adapted by screenwriter Emil Stern from the novel by Robert Cormier. It follows a violent teenager, Eric, whose life intertwines with Lori, a 16-year-old runaway who can't resist his charm.

April 19, 2006 02:56:24 GMT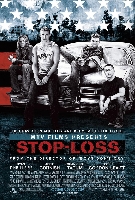 Aussie actress has inked a deal to star as the lead role in Paramount Pictures' upcoming project "".

From Kimberly Peirce's direction, the film is of drama action genre which story centers on a soldier who returns home from Iraq to Texas and is called to duty again through the military's "stop-loss" procedure. The soldier then refuses to return to battle.

April 19, 2006 02:11:39 GMT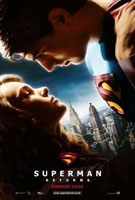 The game adapted from the highly anticipated "" is completed and will soon hit the stores. The game, tentatively titled "Superman Returns: The Videogame", will be released on June 26, just four days before the movie hit worldwide theaters.

Tying the two projects, the flick and the game, there are some similarities between them. Two most obvious are the voice and likeness of the star. Fill in the voice on the game are the film cast, including , , , and .

April 18, 2006 09:51:58 GMT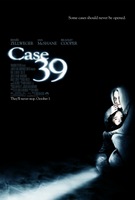 One more duty added to 's has-to-do list that is solving "". The actress has inked a deal to star in the upcoming horror thriller flick, playing a social worker who saves an abused 10-year-old girl from her parents only to discover that things are not as they appear.

While the Paramount Pictures project is still looking for a director, shooting has been scheduled for July 31 in Vancouver. Keep it here for details on the movie, including its director and other additional cast.

April 18, 2006 09:39:19 GMT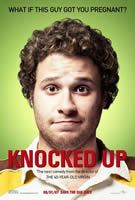 One more actress gets "". It's who has signed on to join the already on board cast, , , and , on the 's direction.

The "Grey's Anatomy" star takes the role turned down by because of creative reasons. "Knocked Up" is a comedy romance flick which story follows a twenty something guy (Seth) who finds out he impregnated his one night stand.

April 18, 2006 04:10:27 GMT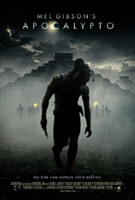 's Mayan epic "" which actually is slated to hit worldwide theaters on August 4th, 2006 has to reluctantly been pushed to December 8, so Touchstone Pictures announced.

Detailing on the reason behind, a spokesperson for the studio said that the production had fallen behind because of heavy rains in Mexico, where Gibson is shooting the film.

April 17, 2006 08:10:38 GMT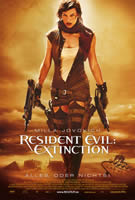 has yet considered a break in her acting career. The actress is reported to reprise her role of Jill Valentine in the highly anticipated "". The third installment of the "Resident Evil" franchise revolves around the continuing battle against the evil Umbrella by Alice and her allies.

While has confirmed her coming back for the action horror flick, Oded Fehr, and Iain Glen are also planning to make a comeback. Meanwhile, Russell Mulcahy is directing.

April 17, 2006 07:45:12 GMT
Per The Hollywood Reporter, Jennifer Salt, a staff writer for the FX series Nip/Tuck, has inked a deal to adapt Charles Siebert's novel "."

Moreover, it is also reported that Dan Halsted and Dana Ford have both agreed to produce the flick through Ford's Core Pictures.

April 17, 2006 07:29:23 GMT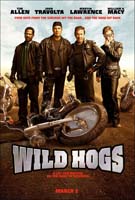 is joining the cast of the upcoming "", so The Hollywood Reporter said. The actor will star in the comedy adventure flick alongside some other actors, including , and .

The story of the Disney project revolves around a group of frustrated middle-aged biker wannabes who hit the open road in search of adventure, only to encounter a real Hell's Angels group. With Walt Becker is in hand directing, filming is scheduled to start next month in New Mexico.

April 17, 2006 05:10:26 GMT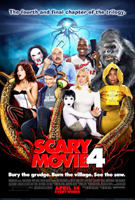 "" apparently isn't as scary as its title. In fact, moviegoers find it amusing, judging from its ticket sales which from Friday to Sunday reached $41 million to open atop the weekend box office in North America. Meanwhile, "," which had been No. 1 the previous two weekends, slips one to No. 2 with $20 million.

No. 3 is "" which takes in another $10 million. New wide release, Disney's animated tale "," debuts at No. 4 with $9.6 million, ahead of "" at No. 5 with $6.7 million. No. 6 is drama thriller "" which taking in $6.3 million, followed close behind at No. 7 is "" with $4.6 million.

April 13, 2006 08:03:42 GMT
At first it was Jay Russell who rode on "". And as the man has agreed to direct the drama action flick, , Ben Chaplin and Alex Etel are all joining him.

Based on the Dick King Smith novel, "The Water Horse" tells the story of a lonely boy in Scotland (Etel) who finds a mysterious egg on the shore of a lake. When the egg hatches, what emerges is a "water horse," a mythical sea monster of Scottish legend.

April 13, 2006 07:39:10 GMT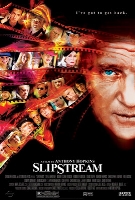 When it comes to "", and Gena Rowlands have both become so interested in it. Even more as the project is of '. Thus the twosome has signed on to star in the upcoming drama flick.

As of the story, "Slipstream" follows aging screenwriter Felix Bonhoeffer (Slater) who has lived his life in two states of existence: the world of reality and the world inside his head. Hired to rewrite a murder mystery set in a desert diner, and unaware that his brain is on the verge of implosion, Felix is politely baffled when the characters from his movie start showing up in his life and vice versa.

April 13, 2006 07:17:44 GMT
Variety brings the news that is about to join and to star in "".

Of comedy genre, the flick centers on a self-absorbed man in his late 20s (Heder) who still lives at home with his mother. The man's world turns upside down when his mother starts dating and considers booting him out of the house.

April 13, 2006 06:24:42 GMT
After creates abuzz in Hollywood film industry with his two films direction, "" and "", Peter Segal is now taking "" as his next project. Besides, he also is giving hand at producing alongside Michael Ewing via their Callahan Filmworks. Elsewhere, set to write the script is William Goldman and Bryan Goluboff.

An adaptation of a DC Comics' comic book, the story of "Shazam!" centers on Young Billy Batson who finds himself gifted with the power of the wizard Shazam to fight against the forces of evil. With the wisdom of Solomon, the strength of Hercules, the stamina of Atlas, the power of Zeus, the courage of Achilles and speed of Mercury, he is the holder of the power of S.H.A.Z.A.M; he is Captain Marvel.