March 09, 2007 06:24:58 GMT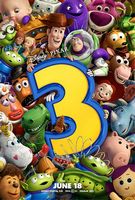 Future now is clear for both "The Frog Princess" and "" as Walt Disney Studios has finally settled on the year to release these two animated features for all family to enjoy in the theaters.

Walt Disney Feature Animation exec John Lasseter has opened up in an appearance during Disney's annual shareholder meeting in New Orleans that "Toy Story 3" has been plotted to come to the surface in 2010 while confirming that it is indeed in production with and returning to voice Woody and Buzz Lightyear, respectively.

March 09, 2007 04:36:57 GMT
Stop all the fuzz about who to replace in "", folks, as Variety finally has brought in reliable news stating that is one step away from becoming Rachel Dawes, the role that the "Dawson's Creek" star dropped earlier this year.

By the time she signs the papers, the Golden Globe-nominated actress will then officially be the part of the star-studded cast which has already cast both and apart from original members like and . Rumors previously were heavy on her, , and being approached to play the character.

March 08, 2007 09:39:47 GMT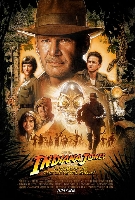 Seems Indy will have a companion in his fourth journey. Variety has revealed that "" star is in final negotiations to land a role as the son of our hero in what is currently referred as "Fourth Installment of the Indiana Jones Adventures."

Rumors about his involvement in the latest of the hit series have been circulating heavily along with those about 's inclusion. George Lucas, who co-wrote and executive produced the three previous installments, however, recently debunked the latter, saying the actress is "absolutely not" in the project.

March 08, 2007 09:08:49 GMT
Onboard to bring out what seems to be a promising film, Universal Pictures is set to develop a new film feature entitled "" following its successful acquisition to Nick Redfern's novel "Three Men Seeking Monsters: Six Weeks in Pursuit of Werewolves, Lake Monster, Giant Cats, Ghostly Devil Dogs, and Ape-Men."

Likely to stay true to the original, the project will center on three guys who unite and set off on a road trip together to visit every place in the British countryside where monsters have allegedly been spotted. Names attached to act have not yet been revealed, but it is said that the studio is hoping to get "" star in the cast.

March 08, 2007 08:43:46 GMT
Scoring success with his documentary feature "The King of Kong" which became one of this year's Slamdance hits, Seth Gordon is now taking larger project in his hand as he has successfully been picked up to direct "" for Columbia Pictures.

A coming-of-age drama, the flick concerns a recent college graduate who is seduced by his father's mistress. No word yet on the cast lineup, but it has been confirmed that "" scribe Allan Loeb is onboard to pen the script.

March 08, 2007 08:14:31 GMT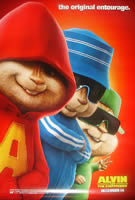 Being the first major actor to come to the project, has reached deals to have a starring slot in CG/live-action hybrid flick "", a Fox 2000 and Fox Animation production.

Based on the 1950s cartoon series about three chipmunks named Alvin, Simon, and Theodore, the project has been entrusted into the hands of "" helmer Tim Hill who will direct from a script penned by Jon Vitti. Lee reportedly will play David Seville, the human confidant of the title characters.

March 08, 2007 07:41:54 GMT
Bunny Lake is truly missing someone important this time. Variety has brought in shocking reports that , who is supposed to topline "", has taken abrupt decision to give up her role despite the film's production schedule which is slated to begin next month.

Beyond the late notice, the departure is really surprising since the actress and her Type A Films partner Jennifer Simpson were assigned to produce alongside Mark Gordon. With this happening, there is a possibility that filming start date can be pushed back for Spyglass as the financing company sure needs time to find another actress to fill in the vacant seat.

March 08, 2007 07:02:57 GMT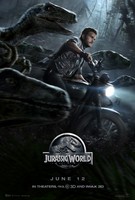 It's true that the pre-historic creatures will be back onscreen once more in "Jurassic Park IV", but whether Dr. Alan Grant is also returning turns out to be still in question apparently.

, who played the character in "Jurassic Park" and "Jurassic Park III", recently stated to LA Daily News that he in fact is not taking any involvement in the project, adding that any reports saying about his attachment to it are false.

March 08, 2007 05:08:45 GMT
Apparently still can't get enough of , is looking forward to once again have the beauty in his new movie, a Spanish flick which is not yet titled, after their collaborations in "" and "", Screen Daily has learned.

Expected to be shot in Barcelona, Spain, this summer, the project has already had both and in the cast with Allen handling both writing and directing matters. Details of the plot are being kept tightly under wraps, but Allen once described the story to be "romantic but serious."

March 08, 2007 04:31:47 GMT
Long known to produce either small or big screen productions based on Marvel Comics characters/superheroes, Avi Arad now is surprisingly going mechanical. Toy company Wowwee Ltd. announced Wednesday, March 7 that it has struck deals with Arad's studio, Avi Arad Productions, to make a film feature about its toy-like biomorphic robot Robosapien.

"We are thrilled to be working with Avi Arad," Wowwee Group president Richard Yanofsky commented. "He is the ideal person to successfully translate Robosapien's lifelike characteristics and endearing personality into a compelling and entertaining story. Watching Arad bring Robosapien to life will be a dream come true."

March 08, 2007 03:57:25 GMT
Looks like audience will again get another glimpse of in the latest "Ocean's" installment. MTV has reported that , who is back as Frank Catton in "", has spilled the bean that the "Die Hard" star is indeed onboard the flick, said to be the last of the hit franchise.

"Bruce Willis is in this one too," the funnyman revealed as quoted by MTV.

March 08, 2007 02:13:46 GMT
Looking for another dream role following her triumph at his year's Oscars, is reportedly eyeing another dream role in a big screen feature about sports hero Jackie Robinson.

In her attempt to land the part, the former "American Idol" contestant is using her post-Oscars interviews to let , who has been confirmed to star in the project as Branch Rickey, know she is serious on her intention to join the untitled flick.

March 08, 2007 02:12:04 GMT
Set to exhibit her charisma onscreen, has come onboard to be the female lead in a film feature based on the true story of a woman who spent 75 years, at large, stealing precious stone entitled "", Moviehole.net has claimed.

Dubbed the "Grandmother Thief", Payne's traits were well known to the police who got amazed at how easily she could distract shop assistants and simply walk away with her loot. In bringing her story to the big screen, seasoned TV writer Eunetta T.Boone has been assigned to pen the screenplay with Justin Berfield serving as one of the producers.

March 08, 2007 02:07:48 GMT
No doubt will illuminate the project, , , and have all agreed to star together in "The Return (2009)", a bittersweet drama about three injured soldiers who return home from Iraq and learn that life has moved on without them.

McAdams, Robbins, and Pena will play Collee, Cheever, and T.K., respectively, who end up on an unexpected road trip across the states with each facing their own problem and trying to solve it. Production is slated to begin this May for a December release via Lionsgate Films.

March 07, 2007 10:01:26 GMT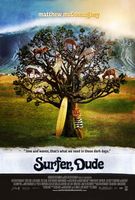 Set to have his first fictional flick, S.R. Bindler has been tapped to direct comedy flick "", which has already had onboard as the leadstar.

Bindler, who previously directed "Hands on a Hard Body: The Documentary", will helm the project based on a script he penned alongside Cory Van Dyke. Plot details of the picture has not yet been made public, but it is said that the story is about a soulful surfer in existential crisis.