June 23, 2007 03:56:27 GMT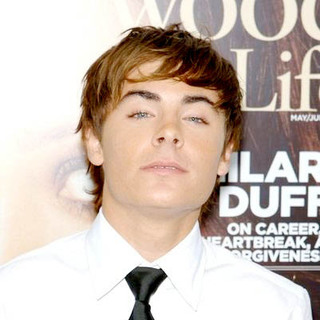 Showing his openness on his new project at New Line Cinema, has willingly given a handful of info about the flick in a recent interview with MTV News.

Revealing that the film's title will be "Seventeen", the fast-rising actor delightfully pulled off the layer on the premise which has been kept under wraps since the project was first announced, saying the story is "kind of like a reverse 'Big', about a guy who is older and his life never came out how he planned."

June 23, 2007 03:22:33 GMT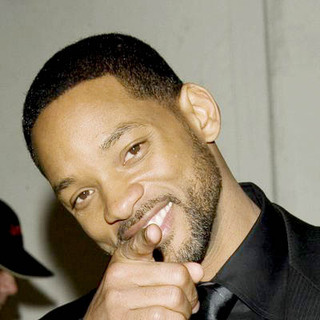 Opting to use another name for the project, filmmakers of "Tonight, He Comes" have decided to change the flick's title to "John Hancock" instead, IGN has confirmed.

Featuring a starry lineup consisting of , , and , movie centers on a down-and-out superhero (Smith) with a bad image who gets aid from a corporate public relations consultant (Bateman) whose wife (Theron) turns out to have a "questionable" relationship with the hero.

June 23, 2007 02:42:30 GMT

Successfully make a great comeback to music industry through their newest album "", personnel are now setting their eyes on acting field.

Yes, the acclaimed hip-hop group has collaborated with up-and-coming filmmaker Rich Newey to develop a film feature titled "I Tried", the name taken from their first single of the new LP. Newey first met Bone Thugs-N-Harmony in 2002 when he was tapped to film the music video for the troupe's song "Home" to then begin working on the movie's script alongside Kevin Caruso.

June 22, 2007 09:36:08 GMT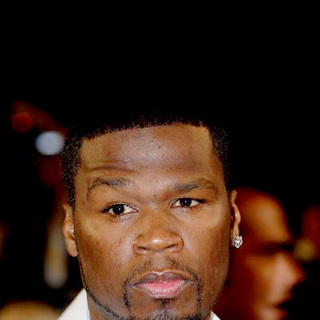 Really paving a solid path in film industry, has landed a starring slot to play a drug dealer opposite veteran actors and in Millenium Films' recently-announced "", the rapper himself revealed during the launch of a Manhattan showroom for his G-Unit clothing on Tuesday, June 19.

"I'm not even sure they know yet," the guy told The New York Daily News. "Me and Robert were supposed to shoot a film where I played a police officer, but now Al and Robert play the cops."

June 22, 2007 09:10:27 GMT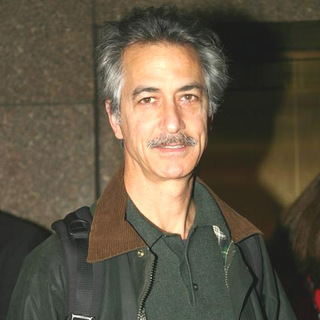 After a stint in thriller genre through "", now comes a horror turn for as The Hollywood Reporter has learned that the Oscar-nominated actor is coming onboard to join in DreamWorks Pictures' "A Tale of Two Sisters."

An Americanized version of the 2003 Korean flick "Janghwa, Hongryeon", the project revolves around two sisters who return home after spending time in a mental institution. Banks has already billed as their cruel, obsessive stepmother while Strathairn is said to portray their concerned father.

June 22, 2007 08:36:52 GMT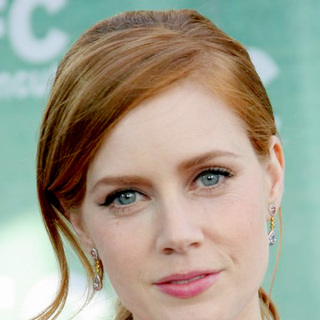 Eager to have one more Oscar-recognized talent in the lineup, filmmakers of "" are reportedly holding negotiations with Academy Award nominee to have the beauty joined the flick's cast, which has already included Oscar winners and .

Adapted from the John Patrick Shanley Pulitzer Prize-winning play, the drama concerns a Bronx Catholic school principal who confronts a popular priest upon suspecting him sexually harassing a black student. If deals are reached, Adams will likely play the pivotal role of a young nun caught in the tense confrontation between the two, portrayed by Streep and Hoffman.

June 22, 2007 07:53:15 GMT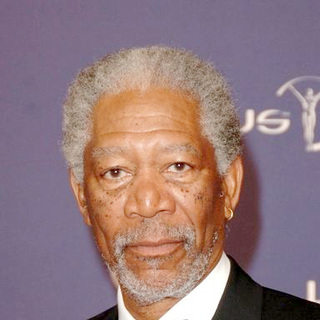 Set to take the similar step made by fellow thespian in "", has given his commitment to play real-life leader of former South African President Nelson Mandela in independently financed drama "The Human Factor."

Based on John Carlin's upcoming book "The Human Factor: Nelson Mandela and the Game That Changed the World", the project is set after the fall of apartheid, when South Africa hosted the 1995 Rugby World Cup. Mandela was in his first term as the president of South Africa, and he used the event as a means to end decades of mistrust and hatred between whites and blacks.

June 22, 2007 07:27:21 GMT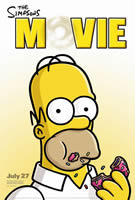 Giving the fans and moviegoers one last look on the flick, 20th Century Fox has ultimately brought up the final theatrical trailer for "" on the web.

Posted on in both standard and High Defition format, the clip repeatedly points out that Springfield is in trouble and the most unlikely hero, Homer, is going to have to do something to either save the day or destroy the town.

June 22, 2007 06:42:17 GMT
Providing a very promising property for fans of fantasy genre to see in the future, DreamWorks Pictures is on its way to spawn "" based on the P.B. Kerr best-selling book series of which feature rights it has smoothly secured, Variety has reported.

The original follows the international adventures of a family of djinn -- or genies -- who pass for human yet possess the power to grant wishes. Kerr already witnessed the first three books in the series sold over one million copies across the globe and is next slated to see the fourth one, "The Day of the Djinn Warrior", hit the book stores in September.

June 22, 2007 05:19:19 GMT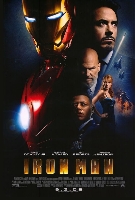 The starry cast of "" may get one more Oscar-nominated talent in the lineup.

Ain't It Cool News brought in exclusive report yesterday, June 21 stating was shooting scenes for the movie on the very same day, appearing as Nick Fury, the famous superspy character in the Marvel Comics universe. The site, however, did not point out how big his role is, but it can be assumed that the part is a cameo of sorts.

June 22, 2007 04:25:02 GMT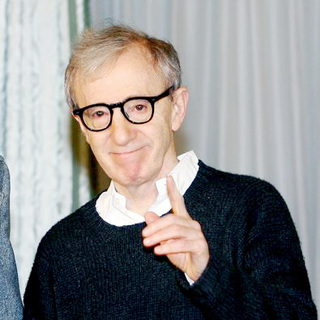 Finally finding a proper name for his Spanish project, director has revealed to Spanish reporters on June 19 that the flick is now tentatively called "Midnight in Barcelona", The Guardian has informed.

"It's the first title I picked but it's possible that it changes," so he stated as quoted by the British paper.

June 22, 2007 03:23:09 GMT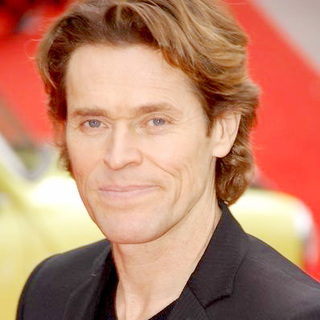 Both successfully establishing solid reputation in Hollywood, and have been brought together to star in "", an English-language debut from Greek filmmaker Theo Angelopoulos.

Project was unveiled by Angelopoulos on Monday, June 18 in Cologne, Germany where he spoke at a panel at Filmstiftung North Rhine-Westphalia's annual International Film Congress. Plot details still remain a mystery, but it is revealed that filming will begin this October in Russia for a 2008 release with Bruno Ganz and Valeria Golino also starring.

June 21, 2007 09:55:11 GMT
Setting up what seems to be an ambitious film project, DreamWorks SKG and Universal Pictures have joined forces to work together in bringing up "Cowboys & Aliens", a live-version adaptation of an Image Comics' graphic novel of the same name.

Mixing Western and science fiction genres, the original is set in 1800s Arizona and focuses on the sudden arrival of a space ship in the middle of a skirmish between cowboys and Apaches. The alien commander plans to tame the Old West and enslave everyone, but the cowboys and Native Americans turn their six-guns against the alien invaders.

June 21, 2007 09:16:48 GMT

Counting in names to highlight the flick, filmmakers of "" have comprised a lineup consisting of , , , Mark Thompson, and Kevin Pollak in the movie's cast list.

Here Polo will play a detective overseeing the investigation of a serial killer with a love of Shakespeare while Thompson is billed as a police profiler who has returned from psychiatric leave and gets drawn into the case. Pellegrino, in the meantime, portrays a target of the killer with Yoakam and Pollak becoming a colorful club owner and the psychiatrist who treats Thompson's character, respectively.

June 21, 2007 08:48:57 GMT
Never ceases to spark comedic projects at its pit, Universal Pictures is working hand in hand with Imagine Entertainment to develop a film feature of the kind entitled "", The Hollywood Reporter has revealed.

While plot details are being kept under wraps for now, it is learned that pic will be made based on a pitch by CAA assistant Ben Dey. Meanwhile, Imagine honcho Brian Grazer is onboard to produce with "" scribe Kim Barker still holding negotiations to pen the screenplay.