September 13, 2006 05:47:49 GMT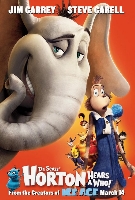 This no doubt will make a great collaboration, really. Two terrific funnymen, and , have given their agreement to team up in doing voice acting on "Horton Hears a Who", the new CG animated project coming from 20th Century Fox Animation.

Marking his first in bringing a CGI animated character to life, Carrey will voice the title character while Carell filling the voice of the mayor of Who-ville, a distinguished figure of a very small size who is too small to be seen by Horton's eyes.

September 13, 2006 04:50:29 GMT
Returning to fantasy genre, "Lord of the Rings" trilogy helmer Peter Jackson is set to make "", a film adaptation of Naomi Novik's historical fantasy series of the same title following his successful attempt to pick up the rights to the saga, The Hollywood Reporter has reported.

Described as "a reimagining of the epic events of the Napoleonic Wars with an air force- an air force of dragons, manned by crews of aviators", "Temeraire" takes focus on a British naval officer named Capt. Will Laurence who gives up his naval career to become captain of a dragon he names Temeraire. So far, Novik has released three novels of the series, namely "His Majesty's Dragon" or known as "Temeraire" in U.K, "Throne of Jade", and "Black Powder War."

September 13, 2006 03:42:34 GMT
The flow of film adaptations seems to go on more heavily nowadays. Trailing behind those who have revealed their plan to make such features, prolific producer Gerald R. Molen has come up with a new one entitled "" based on Gary W. Moore's recently published nonfiction book of the same title.

Set to begin the principal photography of the movie, of which full title is "Playing With the Enemy: A Baseball Prodigy, a World at War, and a Field of Broken Dreams", by February 2007, Molen will develop the project through his WhiteLight Entertainment production company with David Ranes and Moore's son Toby Moore penning the screenplay.

September 13, 2006 03:11:35 GMT
is getting busy. The Malaysian-born actress has been attached to star in two big screen projects of "" for Film Four and "" for Fox and Canal Plus, Variety has learned.

In the former one, Yeoh will share scenes with and Michelle Krusiec under direction of "The Warrior" helmer Asif Kapadia while the latter will see her playing opposite with Mathieu Kassovitz taking double job as director and screenwriter. Here the beauty is set to portray a nun who takes care of a young girl who might have been injected with a deadly virus.

September 12, 2006 09:53:47 GMT
Lining up to bring more highlights to the movie, , , and have given nods to join the cast of "", a directorial film debut of "Mad About You" star .

Firth will play a man whom Hunt's character meets through one of her students while Broderick is billed as her husband and Middler as her birth mother. The movie itself is a drama based on Elinor Lipman's novel of the same title and is being financed by The Blue Rider fund and the bank ICB. The script initially was adapted by Alice Arlen, but later was re-written by Hunt and Vic Levin with Hunt making the final polish. Production of the picture is currently taking place in Brooklyn.

September 12, 2006 09:11:34 GMT
A surprising remark has been made by concerning his involvement in the high-anticipated movie "Star Trek XI." The actor, who has played Data in numerous "Star Trek" installments, has decided to not take part in the project, announcing it as the franchise celebrated its 40th anniversary last Friday, September 8.

"I don't think I should play Data anymore. I think I'm too old to play him anymore to be honest, " so he said. "I think it would look stupid putting that make-up on me at this point. There certain characters that I think work in a youthful way and I think I really skated along the edge in the last couple movies as it was."

September 12, 2006 08:39:16 GMT
"" is drawing closer to materialization. The animated project has drawn in to co-produce through his Jagged Films production company, Variety has reported.

With this inclusion, Jagger then is set to collaborate with Luc Besson and Pierre-Ange Le Pogam of Europacorp in developing the picture. In the meantime, as part of the deal, the man will allow the flick to feature 12 songs of his band, .

September 12, 2006 07:59:55 GMT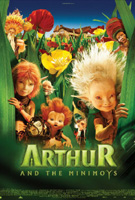 Movie industry will truly lose a prominent figure in filmmaking. Veteran director Luc Besson has unveiled his plan to take a permanent withdrawal from directing field, stating that his upcoming work of "" will be the last film feature he helms. "I am pleased to have completed this cycle," so he said. "That is finished."

Following the shocking statement, the 47-year-old filmmaker revealed on Monday, September 11 his intention to devote himself to civic projects instead, saying that he was keen to try his hand at a whole array of new projects. "I want to take a little care of my fellow citizens," he remarked. I want to take a little care of my planet. I want to act in favor of the inner cities, in favor of the environment. I want to do lots of things."

September 12, 2006 07:08:29 GMT
Renowned filmmaker Joel Schumacher is turning his attention to horror genre. The "Batman Forever" helmer has reached a deal to direct "Town Creek" for Gold Circle Films, The Hollywood Reporter has revealed.

Scheduled for a 2007 release, the movie revolves around a West Virginia man who helps his brother fight against a family that has been protecting a Nazi vampire while holding his brother captive for him to feed off of for years. Dave Kajganich is set to write the screenplay with Peter Care, Tom Lassally, and Robyn Meisinger producing.

September 12, 2006 06:00:41 GMT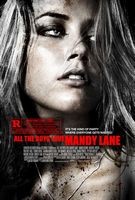 Following the trail of MGM in nabbing Toronto Film Festival participant "" under its wings, Dimension Films, a subsidiary of The Weinstein Company, has satisfyingly acquired the distribution rights to teen horror flick "."

Already encountered its premiere at the festival on Saturday, September 9, the movie marks a directorial debut of Jonathan Levine and features young talents like , , also Aaron Himelstein. Script is penned by Jacob Forman with Chad Feehan, Felipe Marino, Joe Neurauter seating as producers.

September 12, 2006 04:45:56 GMT
Taking a notch higher following the unveiling of its intention to make five movie sequels, MGM has come up with a bigger plan to mark its return to the studio big leagues. Based on reports compiled by Variety, the studio has revealed that it will release some $150 million-plus films over the next few years which include "The Hobbit", "Terminator 4", and a sequel to 1999's "The Thomas Crown Affair."

Concerning "The Hobbit", MGM is said to produce the flick in partnership with New Line Cinema while eyeing "Lord of the Rings" trilogy helmer Peter Jackson to take the director's seat. Jackson himself, as reported by Aint-it-Cool.com, has shown his willingness to helm the project, even though his schedule gets more crowded every passing week.

September 12, 2006 03:24:45 GMT
Marking her return to Sony's Screen Gems after "Underworld" series, has signed on to star in the company's new horror thriller feature of "", replacing who reportedly dropped out due to personal reasons.

Therefore takes over Parker's role, the beauty will be billed opposite to play a couple who realize that they are become the object for making a snuff film upon finding out video cameras in their motel room. Also joining the cast list is Frank Whaley who will portray the anti-hero.

September 11, 2006 09:53:44 GMT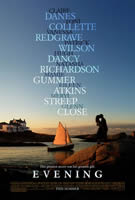 "" really gets more illumination as one more star is coming down under way. Variety reported that has been confirmed to join the cast of the project, a big screen adaptation of Susan Minot's best-selling novel of the same title.

Lining up with the likes of , , , and , Wilson will be billed to play the past object of affection of a 65-year-old cancer patient played by Redgrave as she recalls her youth while her two daughters try to come to terms with her impending death.

September 11, 2006 09:15:46 GMT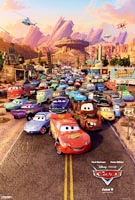 Pirates' rule overseas has come to its end. After holding the top spot of foreign box-office for nine consecutive weeks, "" finally has to hand over the position to "" after only managed to gain $7.7 million from 47 territories, way behind the animated flick which succeeded in scoring $9 million from 34 territories during its weekend run ended Sunday, September 10.

Slated to open in Greece and Turkey on Friday, September 14, "Cars" so far has collected total sum of $183.3 million worldwide while "Dead Man's Chest" has just proclaimed itself to be the Hollywood's newest billion-dollar baby, the third movie to reach such title after "Titanic" and "."
Seating on the third place for the weekend is "" which delightfully could add another $6.1 million it collected from 44 markets to its pocket followed by "" with an estimated $3.8 million from 43 territories. Columbia's "" and 20th Fox Century's "" come up together next to share the fifth rank after both earning $3.2 million.
September 11, 2006 08:16:00 GMT
Seemingly progressing well, Vox3 Films has delightfully added another new project under its banner after picking up 's vehicle of "." The Hollywood Reporter revealed that the studio has successfully secured the rights to "", a picture based on Peter Alson's memoir of the same title.

Telling about Alson's account of life as a down-and-out Harvard graduate who gets his real education when taking a job as bookie in Greenwich Village, pic is directed by David Greenwald who also pens the script alongside the author. Jonathan Kesselman is set to produce under his newly formed production company the Worldwide Media Conspiracy together with Vox3 principals.