May 29, 2007 09:20:28 GMT
She scored an Oscar nomination last year and chance to land another seems bright if the project is indeed happening and takes her in as well.

According to British tabloid The Sun, movie producer Quentin Reynolds is being involved in a bidding war for the rights to turn controversial book "Diana and the Paparazzi" to a big screen feature and is keen to have portrayed the late Princess of Wales.

May 29, 2007 09:09:29 GMT
"" was great and no one would doubt that. Nevertheless, its sequel "" will be much greater as director Christopher Nolan has promised moviegoers to shoot its four action sequences on IMAX, including that the introduction of the Joker, the role played by .

"There's simply nothing like seeing a movie that way. It's more immersive for the audience. I wish I could shoot the entire thing this way," Nolan says, while goes on adding, "You can't do this on any home theater. Batman has some of the most extraordinary characters in pop culture. We wanted the Joker to have the grandest entrance possible."

May 29, 2007 08:07:38 GMT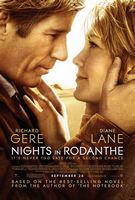 Filling in the supporting roles, and have been submitted into the cast of Warner Bros. Pictures' "" toplined by and , The Hollywood Reporter has learned.

Adapted from Nicholas Sparks' novel of the same title, the romantic drama finds Gere as a doctor who has a life-changing romance with an unhappily married woman, played by Lane, when he stops in the beach town on his journey to reconcile with his estranged son. Franco will be billed as the son while Meloni is plotted to be the husband of Lane's character.

May 29, 2007 07:28:39 GMT
Making a different movement in his career, "Bourne" franchise producer Andrew R. Tennenbaum is about to produce "", a remake of the Hong Kong action comedy produced by martial arts superstar .

The man has obtained rights to the picture from Chan's JCE Movies via his L.A.-based Flashpoint Entertainment and reportedly is looking for writers and a director to handle the project. The original, released in 2004, revolves around the gay son of a boss whose dying wish is that he takes over the family business.

May 29, 2007 06:57:36 GMT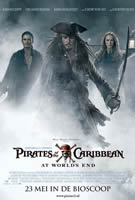 Now the pirates can finally embrace their victorious moment.

After failing to surpass the tally "" scored during its weekend debut in domestic market, "" triumphantly had its way to beat out the fellow Hollywood blockbuster globally. The epic sea adventure successfully hauled in $401 million in its first six days of release across the world to break worldwide box office record set earlier by the superhero flick with $382 million, president of Walt Disney Studios Motion Picture Marketing and Distribution Mark Zoradi announced yesterday, May 28, 2007.

May 29, 2007 05:08:16 GMT
Venturing into videogame adaptation, famed action filmmaker John Woo is attached to direct also produce "" based on the game of the same name he is about to develop alongside Warren Spector, the creator of such video games as "Deus Ex", "Thief: Deadly Shadows", and "System Shock."

Story will focus on a ninja warrior, part of a centuries-old legacy and bloodline, who is forced to confront the reality of covert warfare in the modern world. According to Terrence Chang, Woo's producing partner, the game's concept is "actually based on facts that the Yakuza and the Russian mob are involved in tons of gold being stolen in South Africa."

May 29, 2007 04:13:30 GMT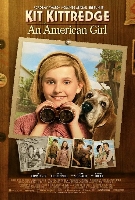 Keep filling up the flick's cast, filmmakers of "Kit Kittredge: An American Girl Mystery" have successfully enticed , , and to all come onboard to bring more highlight to the project, The Hollywood Reporter has revealed.

Based on the popular line of historically accurate dolls and books for girls, the picture has already had , , , and Glenne Headly in the lineup as well as and Wallace Shawn. Breslin will play the titular character, a clever, resourceful girl who helps her mother run a Cincinnati boardinghouse when her father loses his job.

May 28, 2007 09:40:25 GMT
Sitting in an interview with OnFilm magazine, Peter Jackson has eagerly given few updates on his upcoming action war drama "" which he is producing alongside Carolynne Cunningham and Jan Blenkin for Universal Pictures.

While saying some major announcements about the project would be made in the next few months, the famed filmmaker informed that he and director Christian Rivers has successfully picked up British actor/comedian/writer to work on the film's script and that the crew were halfway through building a full-size replica of a Lancaster bomber. It is also revealed that his F/X company Weta Digital had completed computer-generated image tests of Lancasters in flight and attacking dams.

May 28, 2007 08:41:58 GMT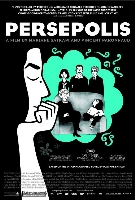 A humorous yet moving story of a precocious and outspoken young Iranian girl growing up during and after her country's 1979 Islamic Revolution, "" triumphantly landed an honor at the 2007 Cannes Film Festival as the nine-member jury headed by British filmmaker Stephen Frears announced the event's winners on Sunday, May 27.

Written and directed by Vincent Paronnaud and Marjane Satrapi based on the latter's graphic novels, the animated feature was awarded the Jury Prize which it shared with "Stellet Licht" ("Silent Light"), Carlos Reygadas' tale of forbidden love set among Mennonite farmers of northern Mexico.

May 28, 2007 08:03:56 GMT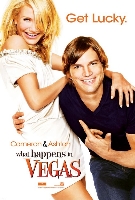 A major change reportedly has been made to "" regarding the one taking the directing reins.

According to LatinoReview.com, Julian Farino, who is supposed to helm the flick, is no longer attached to perform the duty and has been replaced by "" maker Tom Vaughan instead. For Vaughan, the task therefore will be his second directorial stint as he previously only helmed short features and several small screen productions before "10."

May 28, 2007 07:14:21 GMT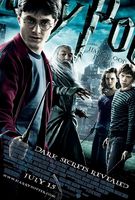 Looks like the preparation to begin production on "" has already taken its early step.

Scottish newspaper Scotland on Sunday has come up with an interesting tidbit stating that a locations manager for Warner Bros. Pictures is scouting natural settings for the sixth installment of the hit fantasy series in the country. The person, whose name is Sue Quinn, was said to have surveyed area around Cape Wrath, known for its spectacular cliffs and caves.

May 28, 2007 05:12:07 GMT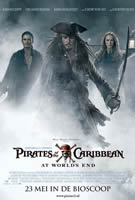 As blockbuster titles continue to hit the theaters, seeing them take turns in ruling the box office sure has become an inevitable thing to witness and so, it should come off as no surprise that "" is the one striving to do so for now.

Amazingly garners a superb tally of $126.5 million in its first three-day run to claim the top spot of the domestic box office ended May 27, 2007, this latest installment of "Pirates of the Caribbean" series, however, fails to set new opening record on the chart besides falling short of the $135.6 million of its predecessor "."

May 28, 2007 04:40:06 GMT
Still eager to attach herself to film industry, supermodel is poised to play a lead role in a romantic comedy feature titled "", Vogue Paris has reported.

Expected to come up in October or November this year, the flick centers on an actress who gets unlucky in love. Taking director's chair is Catherine Breillat, a French filmmaker known for her distinctively personal films on sexuality, which earns her the "porno auteuriste" label.

May 28, 2007 04:00:45 GMT
Intending to create an unusual marketing on its upcoming superhero flick "", 20th Century Fox ends up causing a stir instead.

The company has collaborated with private corporation Franklin Mint to alter 40,000 U.S. quarters to feature an image of the Silver Surfer on the tails side, but the action in turn did not please the U.S. Mint as the government agent learned about it last week. The latter even considered that the studio and the Franklin Mint were breaking the law since it is illegal to turn a coin into an advertising vehicle.

May 26, 2007 07:15:24 GMT
Representing the young generation in the grandma gang comedy, , , and have all been put together to star in "Poor Things", a big screen production of Still Rolling Productions.

Toplined by veteran actresses and Olympia Dukakis, the flick is inspired by real news events and crime scandals surrounding recent arrests and convictions of mischievous elderly women. The various "grandma gangs" exploits have included scams as well as cons involving drug sales, insurance fraud, also murder.