October 03, 2005 02:07:44 GMT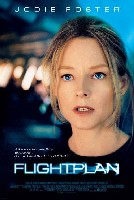 Over a rush of new wide releases and critics pointed to "," the airplane thriller keeps going on, rocketing to the highest place in box office for the second week with $15 million. The science-fiction tale "" comes behind at No. 2 with $10.1 million, ahead of "The Corpse Bride" at No. 3 with an estimated gross of $9.8 million.

"," in continuation, taking in for $8.2 million to be at No 4. Another new thriller titled "" successfully opens at No. 5 with $7 million. Coming at No. 6 is "" with $6.1 million, followed behind by "" at No. 7 with $4.4 million. "," in addition, secures the No. 8 with $4 million.

October 01, 2005 06:32:53 GMT
Hi gals. What's up UK schoolgirls? Wanna be a movie star? Yes you can. Listen, per the CBBC Newsround website, people behind the casting of the 'Harry Potter' films are looking for the perfect girl to portray Harry's unusual new friend, the four-years-old Luna Lovegood, which will for the first time appear in "."

In hunting one, they will in the forthcoming months scour schools around UK. Anyone can be Luna Lovegood. Those whose school isn't on the list to be visited can send photo, age, and contact information to Luna Lovegood Casting c/o Harry Potter and The Order of the Phoenix Leavesden Studios PO Box 322 Hertfordshire WD25 7XJ.

October 01, 2005 04:33:42 GMT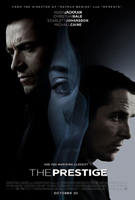 Prestige is something mattering much that and is competing for. Though it isn't in reality, still it is interesting to be watched. See how the two actors, as rival magicians in turn-of-the-century London, battle each other for trade secrets. Follows their intense rivalry that turns them into murderers.

The film titled "" is based on Christopher Priest's 1996 novel of the same name and was adapted by Jonathan Nolan. The $40 million project is about to be directed by Nolan's brother, Christopher, and will begin shooting in January with Warner Bros Pictures to distribute internationally.

October 01, 2005 02:51:03 GMT
Comic actor will star in a new Hollywood movie, which has not yet been given a title, centers on the late drummer of legendary British rock band "," Keith Moon who died of a prescription drugs overdose in 1978. The film will be produced by the band's lead singer Roger Daltrey for Spitfire Pictures. We'll soon back with further details.



October 01, 2005 02:16:33 GMT
Giant magazine has held a poll to list the Scariest Movie of All Time. Comes up on top of the list is "," which is based loosely on true events center around a handful of friends who become isolated in the company of a deadly clan of cannibals.

Comes at No. 2 on the list of the "25 Scariest DVD Ever" is "The Silence of the Lambs," ahead of "The Exorcist" at No. 3 and "Night of the Living Dead" at No. 4. Rounding out the Top 5 is "Audition," followed behind by "Hellraiser," at 6th, "The Fly" at 7th, and "" at 8th. "Henry: Portrait of a Serial Killer" comes at No 9 and the Top 10 list is closed by "."

October 01, 2005 01:47:10 GMT
Oscar-winning actress has been attached to star in the forthcoming psychological thriller "." The Paramount Pictures project is a remake of 2002's Hong Kong thriller "Jian Gui." Zellweger is set to play the main role, a woman who receives an eye transplant that allows her to see into the supernatural world.

and Paula Wagner are producing through their C/W Prods, while Hideo Nakata will give hand to direct. Sebastian Gutierrez and Hillary Seitz, to add, are responsible to write the screenplay.

September 30, 2005 07:05:57 GMT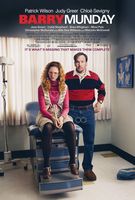 Call him , a name that is quite popular among people. The movie star has bravely given a shot to portray a womanizer in the comedy "." The film is based on Frank Turner Hollon novel 'Life Is A Strange Place.'

The story revolves around the title role, played by Wilson, who wakes up sans his "family jewels" after an irate father attacks him with a trumpet. Things go from bad to worse for him when he learns that he's being sued for paternity by a woman he can't even remember having sex with. Chris D'Arienzo has signed on to direct and write the script. While a release date has yet been set, reportedly is in negotiations to star in.

September 30, 2005 06:43:31 GMT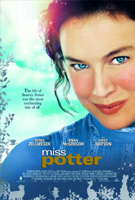 US movie star is creating new story. This one has nothing to do with her divorce. The beauty has signed on to star in a new biographical film, which British star also is in talks to star in.

"" is the movie given title. It explores the life of the author of such beloved children's books as "The Tale of Peter Rabbit" and her struggle for independence in Victorian England. The live-action film will have some animated elements.

September 30, 2005 02:50:18 GMT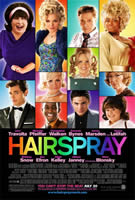 It is difficult, in fact, for New Line Cinema to find the right person who wants to direct their new movie musical titled "." Though, they finally find one, and it's Adam Shankman who is in negotiations, while Neil Meron and Craig Zadan have agreed to produce.

"Hairspary" actually is a 1988 John Waters film, which previously was turned into a Tony-winning Broadway musical in 2002. Joining the musical comedy cast is only so far, but don't worry we tell you who's next.

September 30, 2005 02:35:52 GMT
Romance is where Nancy Meyers good at. Approvingly, after gaining success with her late romantic comedy "," she's now again working on the same type of film. This one entitled "Holiday," which she herself writes and produces for Columbia Pictures.

Already signed up to star in is , while is in final negotiations with the studio after previously reached an impasse over scheduling conflicts. "Holiday" follows the story of a woman (Diaz) plagued by man trouble finds her fortune improves when she befriends an Englishwoman (Winslet) while on vacation.

September 30, 2005 02:23:48 GMT
Following the success of the first and second installment of "The Fast and the Furious," Universal Pictures franchise has tapped Justin Lin to direct the third one, "," with Neal Moritz to serve as producer. "Tokyo Drift" centers on an outsider named Shaun Boswell who, to avoid jail time, is sent out of the country to live with his military father in a cramped apartment in a low-rent section of Tokyo. When he loses a race to a driver with ties to the yakuza, he has to pay off his debt by going deep into the Tokyo underworld.

Joining the cast is , to play the lead role, , Brian Tee and Nikki Griffin. Besides, there is also newcomer Nathalie Kelly, and Jason Tobin.

September 29, 2005 03:34:30 GMT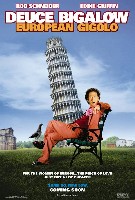 The follow up to 's 1999 box office hit of "Deuce Bigalow" movie, titled "," has had its UK premiere Monday at Rex cinema in London's Leicester Square. Attending the premiere among others; Schneider himself, his co-star who was arrinving arm-in-arm with boyfriend , and fellow co-star .

Giving words on his film, Schneider commented "Yeah, I loved shooting in Europe. You're blocking the streets, and people are yelling at you ... it was a fantastic experience! Shooting it out of the U.S., the studio couldn't fuck with it too much. No one else is writing me movies, so I gotta do it myself."

September 29, 2005 03:14:31 GMT
The original film of "36 Quai des Orfevres" was a French hit and was nominated for eight Cesars last year. That maybe one reason that encourages Marc Forster to line up its remake. As for his version, it will center on cops competing for a promotion. The two former friends now work for different departments, and are determined to catch a gang of violent robbers in order to get the job they're after.

To help him in the making process, there is Dean Georgaris to write the script, and and Georgaris' Penn to serve as producers.

September 29, 2005 02:34:47 GMT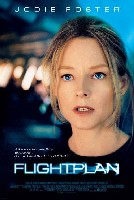 Flight attendants: "Boycott ''." But Why? Take a look at the story. It displays a mother looking for her missing daughter aboard a plane. It then turns out that one of the flight attendants aboard is involved in a terrorist plot hatched by the plane's air marshal.

So? Labor unions, the Association of Professional Flight Attendants, the Association of Flight Attendants and Transport Workers Union, representing most of the nation's 90,000 flight attendants at 23 airlines have urged their members to boycott the new film, which they think can cause distrust of their members among real airline passengers. Moreover, they also complained that other flight attendants in the film are shown as being "rude, unhelpful and uncaring."

September 29, 2005 01:56:46 GMT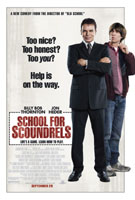 has signed on to star in director Todd Phillips' comedy "." In time, and also agree to star in. Just now, is in negotiations to co-star with them in the Weinstein Co.'s Dimension Films' project.

Let's hope the negotiations work well that Duncan could later on get the role of Lesher, a fellow of Thornton's character. "School for Scoundrels" follows a down-on-his-luck meter reader, Heder, who enrolls in a confidence-building class so he can win the love of his dream girl. The class turns out to be something quite different once it becomes clear to the young man that his professor, Thornton's role, has set his sights on the same woman.