October 05, 2006 07:05:57 GMT
Attached to a double duty job, David Ayer has been confirmed to be in charge to rewrite and direct police hitman saga "Mafia Cop", an action drama coming from Mandalay and Universal Pictures.

Intended to be made based on the life and story of Louis Eppolito, the project was secured by Mandalay after the company managed to win the rights to film his life account as well as to "Mafia Cop: The Story of an Honest Cop Whose Family Was the Mob", the novel he wrote with Bob Drury. The first draft of the film initially was penned by Dan Gordon with David Zelon serving as producer.

October 05, 2006 06:19:08 GMT
Making a turn into comedy genre, teen star has reached a deal to take part in a coming-of-age comedic feature entitled "", Variety has reported. Along with her, of "Arrested Development" fame has also been signed to the project.

Coming under direction of "" helmer Jason Reitman, Page will play the title character, a quick-witted teenager faced with an unplanned pregnancy while Cera is billed as her loyal best friend who is responsible for her pregnancy.

October 05, 2006 06:14:56 GMT
For those who are curious on everything about the follow-up to 's 2006 flick of "", Lionsgate as the production company of the project has just delightfully provided new details about the picture, officially titled "."

Scheduled for a January 5, 2007 release, the flick once again sees Eli Roth taking triple jobs as the writer, director, and producer, the latter still being conducted alongside his producing partners Chris Briggs and Mike Fleiss. Apart from who will reprise his role, cast includes , Bijou Phillips, Roger Bart, Richard Bugl, and Heather Matarazzo.

October 05, 2006 05:32:47 GMT
Film Movement gets a real deal for sure. The company has successfully secured the rights to distribute "A Simple Curve", an acclaimed Canadian family drama which has been nominated for DGC Team Award in Outstanding Feature Film category by Directors Guild of Canada this year.

Pic is both written and directed by Aubrey Nealon who previously carried out the same duty in his 1998 work of "House Arrest" and 2003's "Abe Manhood." Meanwhile, cast includes Kris Lemche, Michael Hogan, Matt Craven, Sarah Lind, and Ben Cotton.

October 05, 2006 04:41:33 GMT
Noticed for his works in horror genre, Alexandre Aja now is heading towards different turn for the first time. Variety learned that the 28-year-old filmmaker has been assigned to helm "", an English-language big screen adaptation of the Didier Van Cauwalaert's acclaimed novel.

Rights to the book were recently obtained by Alexandre Films, a French production company owned by Aja's father, Alexandre Arcady. The story revolves around a pool cleaner in Los Angeles who shockingly finds out that he is in fact a clone of Jesus, made from DNA taken from the Shroud of Turin.

October 05, 2006 03:32:33 GMT
Simon West is laying his hands on true crime adventure flick this time. The British filmmaker has agreed to direct "" as well as to produce alongside Brian Presley's Freedom Films, so Variety has reported.

While there is no word yet about cast lineup, Geoffrey and Marcia Blake have been confirmed to work hand in hand in penning the screenpaly. West's partner in his Simon West Productions, Jib Polhemus, is set to produce with Lisa Kearns executive producing.

October 05, 2006 02:34:51 GMT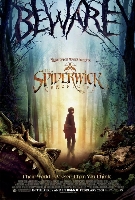 A bunch of bright talents are going towards "." The Hollywood Reporter has revealed that names like , , , and are currently in talks to take part in the project while and Andrew McCarthy have already been included in the lineup.

If everything goes smooth, both Nolte and Short will work together to voice a couple of otherworldly characters named Mulgrath and Thimbletack/Bogart, respectively. Meanwhile, Parker will be the mother of children who become the primary characters in the story and Ploywright the kids' aunt who is thought to be crazy for being able to see the creatures.

October 04, 2006 07:57:34 GMT
to make acting debut? Why not. The singer reportedly is vying for the role of pin-up icon Jeanne Carmen in a new biopic.

Rumor has it that Aguilera has been added to the long list of hopefuls hoping to portray the role of Carmen.

October 04, 2006 07:46:57 GMT
It's now Paramount Vantage's turn to generate creepiness among moviegoers. The company is about to develop a horror feature entitled "" following its successful attempt to gain the rights to the film's script from Dan Kay.

Based on the China Mieville's short story which concerns about the psychological phenomenon called pareidolia, pic tells the story of a father who tries to find his missing daughter after she uncovered demonic force only she can see.

October 04, 2006 06:57:16 GMT
The game sadly has bitter consequence this time. The Hollywood Reporter has shockingly revealed that Focus Features' "A Little Game Without Consequence" won't see the reunion between and as the pair has decided to quit the project along with director Gabriele Muccino.

Principal reason behind the departure is said to be because of problems over the script that has gone in a different direction than the twosome expected when they became involved. Both Carrey and Diaz initially were slated to begin filming the picture this month in New York, but with this withdrawal, all production plans are automatically scrapped.

October 04, 2006 02:50:23 GMT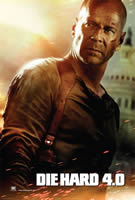 The bad guy is finally found. According to JewReview.net, has been chosen to play the villain in "", the fourth installment of "Die Hard" franchise, which currently is in production in Baltimore.

Being so, Wright thereby is the latest actor to join the project after and , who finally is positive to star in. The story this time sees our hero John McClane, played by , in his effort to stop a techno-terrorist from shutting down the nation's computer systems on the Fourth of July.

October 04, 2006 02:20:23 GMT
The nice collaboration continues. Variety has revealed that and director Craig Brewer have both agreed to once again join forces to work on another project together after the success of "."

The two will develop a biographical feature of legendary singer Charley Pride which is not yet titled. Howard is said to be billed as the country icon and will sing his songs and play guitar for the project as did in "." Meanwhile, the film itself will be made with focusing on Pride's relationship with his wife, Rozene, whom he met when he was playing for the Memphis Red Sox.

October 04, 2006 02:08:04 GMT
An inspiring sports movie is about to come out from 20th Century Fox. The giant company is reported to have secured rights to make "The Blind Side: Evolution of a Game" based on Michael Lewis' novel of the same title.

With this acquisition, "Blind" then becomes the next Lewis' book-based film project after "Moneyball: The Art of Winning an Unfair Game", which is adapted from his bestselling baseball novel. The picture currently is under development at Columbia with Mike De Luca producing.

October 03, 2006 08:43:06 GMT
Finally, it's moving ahead. "WarGames 2" is really set to come to the surface as the project ultimately has got Canadian filmmaker Stuart Gillard at helm. Known more as a small screen director, the man has directed a number of TV-movie features as well as TV series episodes, notably for The WB's "Charmed."

With Gillard's inclusion, everything is now being geared up for the picture. It has been reported that the production of the film is slated to begin by mid-November in Montreal, Canada with Randall M. Badat penning the script. Though so, there is no word yet on the cast lineup.

October 03, 2006 07:52:35 GMT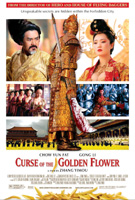 Joining the competition to land a slot for Oscar's Best Foreign Film category, China and Hong Kong have finally announced their entry for the upcoming prestigious event.

Chinese news Web site Sina.com reported that China's Film Bureau has picked up "" to represent the country in the competition. Directed by "Hero" helmer Zhang Yimou with and as the leadstars, the picture follows the love story between a royal prince played by Chow and an imperial bodyguard portrayed by Gong set in medieval time in China.