August 07, 2007 09:45:21 GMT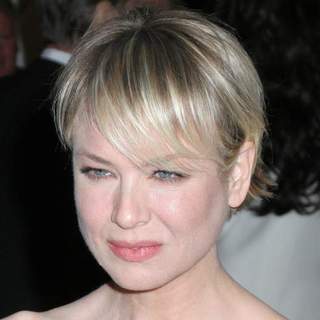 Lending hands to construct a strong cast lineup for the project, has signed on to join both and in Western drama "" which Harris is set to direct from the script he wrote alongside Robert Knott.

Adapted from Robert B. Parker's novel of the same name, pic concerns a pair of friends who get hired to protect a lawless town suffering at the hands of a renegade rancher, but the arrival of an attractive widow disrupts their plans to attain the goal.

August 07, 2007 09:04:27 GMT

Here comes new scoop on "Superman: The Man of Steel" which sure will raise speculations and heavy talks for some times ahead.

According to a user on BlueTights' The Planet Forum who happened to bump into the project's co-writer Michael Dougherty at the U.S. Capitol, the scribe has told him that there will be TWO villains whom the superhero has to face against. As one is clearly known to be none other than Lex Luthor, the question left is whether the other will indeed be Metallo or Brainiac as SupermanHomepage.com previously claimed.

August 07, 2007 08:22:13 GMT

Finally the "" gets a place on the net to stop by. 20th Century Fox as the company producing the movie has smoothly brought up the for the flick online, presenting handfuls of features to check out.

Not only provides info about the film's characters, the site also allows the visitors to get the initial official wallpaper as well as to view first four production photos of the picture. More interestingly, it also posts explanations about jumpers and their hunters, known as Paladins, who are told to have evolved into an elite organization of warrior-like individuals in the present day.

August 07, 2007 07:31:40 GMT

In just few days, moviegoers will have their way to watch "" in cinemas nearby, but there is certainly no harm to take a look for a while on the new clips for the action comedy on the net.

Counted five in total, all clips can be watched via either QuickTime and Windows Media Player here at . The first up to the fifth one have respective labels of "Car Chase", "Eiffel Tower", "Half Chinese", "I Am U", and "Surrender."

August 07, 2007 06:33:23 GMT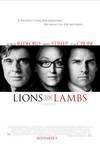 Going smoothly with its first film feature to come under the Cruise/Wagner era, "", United Artists has delightfully posted a new trailer for the ensemble drama on the net for every moviegoers to take a glimpse on.

Available on section in AceShowbiz, the clip runs around 2 minutes and 30 seconds in standard format though it can also be viewed in through QuickTime 7.

August 07, 2007 04:51:49 GMT

Revealing further look on its upcoming action thriller "", New Line Cinema has posted a restricted trailer for the movie on the flick's official site.

Able to be viewed after a brief age verification, the red band trailer delightfully shows tons of new footage which no doubt becomes the true introduction to how the movie will be when it makes its way to the theaters nationwide on September 7 this year.

August 07, 2007 04:33:26 GMT

Entering a rather new territory in his next move, famed filmmaker Ridley Scott has confirmed to Los Angeles Times that he is on the way to develop a movie based on Parker Brothers' classic board game "Monopoly."

"Monopoly is still the most popular board game -- I might be misquoting! -- in the world. So it's really finding the universe for that game," he revealed his thought. "Because clearly it ought to be humorous and for the family -- the funny way it brings out, particularly when your uncle suddenly gets Park Lane and -- in England, we have Park Lane, Mayfair and Barclay Square, what's it in America? Park and Madison? So you watch people change. You're witness to Jekyll and Hyde. Somewhere in that is a hysterically amusing and I think rather exciting film."

August 07, 2007 03:34:06 GMT

Responding to the curiosity surrounding its "" project since announcement was made on the film adaptation of the Blizzard Entertainment popular fantasy video game series, Legendary Pictures, along with Blizzard, has delightfully opened up handfuls of the movie's details at this year's BlizzCon, Blizzard's annual convention about its major franchises, held in Anaheim, California.

Hosting a panel on the flick at the event, Legendary's Chief Creative Officer Jon Jashni plus Blizzard's Paul Sams and Chris Metzen all confirmed that the film will be aimed for a 2009 release and made as a live-action feature, with a yet to be determined level of CG environments and effects.

August 06, 2007 09:50:02 GMT
Looks like Warner Bros. Pictures is not the only one that is currently in search for names to fill in the supporting roles of "" as Paramount Pictures apparently is gearing for similar thing for its highly-anticipated sci-fi project of "."

Ain't It Cool News (AICN) has delightfully revealed descriptions of age range that actors should be in to play characters presented in the movie apart from the young Mr. Spock, which has been secured by "Heroes" star .

August 06, 2007 09:48:12 GMT

Scoot Rudin, the motion picture producer widely known for such film projects as "" (2006) and "" (2006), has acquired the rights to turn "" into a big screen adaptation for Walt Disney Pictures.

"The Dangerous Book for Boys" is a non-fiction guidebook written by British siblings Conn Iggulden and Hal Iggulden and published by Harper Collins. The book, which is aimed at boys "from eight to eighty," was first published in the UK June last year and in the US in May 2007.

August 06, 2007 09:08:42 GMT

With casting for the principal roles in "" being completed, it seems the next task that filmmakers of the project have in mind now is supposedly finding a bunch of acting talents for the supporting characters in the movie.

What is interesting here is that the roles turn out to be real-life famous names from the 1980s, the era during which the film takes place. Concerning this matter, Moviehole.net has delightfully provided a rundown of the figures that will be appearing in the flick:

August 06, 2007 07:42:04 GMT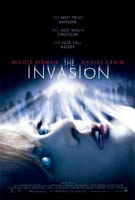 The opening date for Warner Bros. Pictures' is drawing near yet moviegoers appear to still have more to look at the flick as the company has delightfully brought alive not only one but four TV spots for sci-fi thriller action on the web.

All showing some new footage, the TV spots can be watched in either Windows Media Player or QuickTime formats, both providing low up to super high resolutions. Do click to view all of them.

August 06, 2007 05:22:21 GMT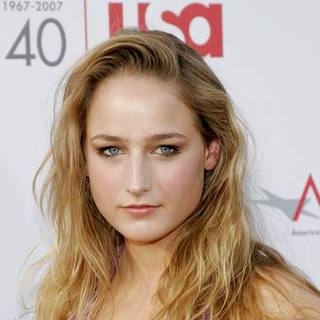 Appears to prefer staying longer in thriller genre following her last year's vehicle "", has taken a starring role in an indie feature entitled "" to join and in the cast lineup, Variety has reported.

Story revolves around three strangers who compete for a mysterious object on a train on Christmas Eve. Sobieski is learned to play a seemingly sedate med student under the direction of Brian King, who also penned the screenplay.

August 06, 2007 04:40:07 GMT
The deadly, quick-thinking former CIA assassin Jason Bourne has returned to impress all of us once again through his latest big screen adventure "."

The third chapter of the highly-skilled spy series, the picture really hits high this time, making a $69.3 million debut to beat "" as the champion on the weekend North American box office ended Sunday, August 5, 2007 while scoring the biggest August opening of a film ever.

August 04, 2007 07:12:17 GMT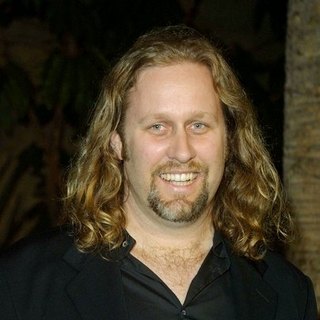 Video game material apparently still becomes the main focus of Roger Avary after his writing stint in last year's "", TriStar Pictures' adaptation of the popular Konami survival horror video game series.

Variety has brought in report informing the Canadian filmmaker is attached to both write and direct "", which obviously will be the big screen version of Activision's first person shooter computer game of the same name. Set to be produced by Samuel Hadida, project marks a reunion between the man and Avary since "Hill", which he produced alongside Don Carmody.