October 13, 2005 01:56:41 GMT
Thanks to recent publication which highly highlighted his past romance with model that the relatively unknown actor could favorably draw the attention of those producers. Barbara Broccoli and Michael Wilson, producers of the highly anticipated "," have pointed their fingers at the star.

Among many other actors reported to be the next James Bond, including , Craig is the one chosen by the producers who plan to announce their selection of Craig at a news conference this week. This obviously swept away rumors saying Brosnan will reprise the role despite the fact that he's joining the film cast.

October 12, 2005 09:09:52 GMT
Is it becoming a governor or an actor? Which one Hollywood action man chooses? Either one is okay anyway. It is well with him to become a governor and so to return to the big screen.

The actor reportedly has agreed to star in two big money sequels, namely "" and "True Lies 2." Speaking about the possibility that he would re-team with Oscar-winning director James Cameron in a fourth 'Terminator' installment, says, "We all caught up. Me, , Arnold, and Jim (James Cameron), to talk about True Lies 2, about a month ago in California. We're doing it. Definitely doing it. I'm revved."

October 12, 2005 08:15:26 GMT
The 'diamond' is so sparkling that it captivates the heart of . Won't lose the precious stuff, the Hollywood babe soon negotiating to star in.

If the deal has been achieved, the actress will undoubtedly star opposite in the dramatic thriller "The Blood Diamond." Edward Zwick will direct for the Warner Bros. film.

October 12, 2005 07:30:03 GMT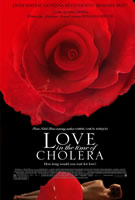 "Love" is in the air but Mike Newell has not yet made a certain decision. The director of "" is still in talks to direct "" for New Line Cinema. Elsewhere, Oscar winner Ronald Harwood already wrote the screenplay.

"Love in the Time of Cholera" is based on the novel by Nobel Prize-winning author Gabriel Garcia Marquez. The story revolves around two young lovers who wait out careers, marriages, affairs and deaths until they can finally reunite.

October 12, 2005 07:18:24 GMT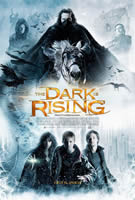 John Hodge is brave enough. He's accepted the offer to adapt "" for Walden Media. The film, which is a mystery adventure, will be produced by Marc Platt and mark the first film adaptation of author Susan Cooper's "The Dark is Rising" series.

"The Dark is Rising" is the story of Will Stanton, a boy whose life is turned upside down when he learns that he is the last of a group of immortal warriors who have dedicated their lives to fighting the forces of the dark. As he uncovers mysterious clues, Stanton discovers that with the dark once again rising, the future of the world rests in his hands.

October 12, 2005 07:00:18 GMT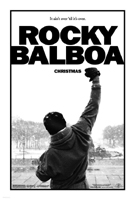 It's the sixth time already. But, is still interested in the movie. He even will direct and reprise his role as Rocky Balbao in the highly anticipated "Rocky VI."

"Rocky VI" is scheduled to begin filming early December in Los Angeles. It will tell lonely and retired boxer Rocky Balboa comes out of retirement, intending to fight a few low-profile local fights just to keep his hand in. But when he's approached to fight a match with reigning heavyweight champ Mason "The Line" Dixon, Rocky's modest little comeback becomes the center of a media firestorm.

October 12, 2005 06:37:32 GMT
"" is moved. The action drama film, which original version was set in New York City, will take place on the West coast. So Tony Scott told MyMovies.net.

The story of "The Warriors" revolves around the Warriors gang being wrongly accused of assassinating a rival gang leader during a truce and being forced to make their way home through hostile territory. As for the story, Scott said "I see it as '' meets 'The Warriors' because with these gangs, instead of having twenty or thirty guys, I'm going to have three thousand, five thousand guys in the LA river beds and it's going to look like LA during the riots."

October 12, 2005 02:59:20 GMT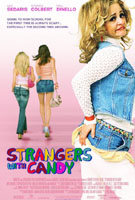 Sometimes things just work out of control. Don't be upset coz everything has meant to be. That's life. And just like how our life sometimes doesn't work as smooth as we're hoping, the same thing happens too in movie world.

Following New York Daily News report which mentioned "overlawyering" at Warner Bros. would result in the studio's decision to cancel the release of "," Daily Variety reported that the film won't be released as scheduled on Oct. 21. The news reads "out of concern that the producers didn't secure all the needed rights, including for such items as posters and props."

October 12, 2005 02:45:18 GMT
Justified from its title, "Omen 666," the film will surely a very frightening one. Well at least it's a horror movie.

Who's get the omen? The like of , and . All of them are set to star in with John Moore reportedly will direct.

October 12, 2005 02:26:14 GMT
People change you know. It's time that makes them change. But not with . It's famous names like and that make him change. The Hollywood actor who previously priced himself out of the market to star in the upcoming film "" has now made a comeback negotiation.

Foxx willingly offered producers of "Dreamgirls" to slash his salary to take part. He says "The first time, it was just me in the movie - no Eddie Murphy, no Beyonce. Then I hear Eddie's doing it, and I'm like, 'Hey, pay me a dollar.' I hear Beyonce's doing it, 'Pay me a quarter.' I just wanted to be part of that. At the end of the day, who cares, man? It's Eddie Murphy; he's my hero. If Dreamgirls works out as I think it will, it will be the greatest thing in the world, a real event. Maybe you won't get $15 million, maybe you get $3 million, maybe $2 million... (but) you are getting more than a paycheck."

October 11, 2005 09:14:36 GMT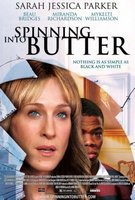 No one knows why willingly stars in the big screen adaptation of Rebecca Gilman's play "." It probably feels good that three more movie stars want to join in. It's , and .

The three of them have signed on to star alongside Parker in the Mark Brokaw direction that will start next month in New York.

October 11, 2005 08:56:32 GMT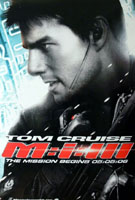 While some others may think it's impossible, actor makes it possible. Now that he does so, movie goers have had more than enough reason to watch the highly anticipated "."

Pegg has signed on to join fellow actor in the action flick. About the actor involvement in the film, director J.J. Abrams says "I've been dying to work with Simon since I saw 'Shaun of the Dead.' His comedic skill is remarkable; he's able to be historically funny while always seeming real, even when he's killing zombies with vinyl records."

October 11, 2005 07:28:21 GMT
Hearing "" what comes in your mind would probably history, anthropology, and sort of that. Or you may think of any other types of cavemen. Or what?

Yet, we're talking about none of them. "Homo Erectus" we're discussing here is the upcoming comedy, which Adam Rifkin will write, direct and star in.

October 10, 2005 08:18:58 GMT
If you're afraid of the dark, you should bring lantern with you. If you won't get lost in certain places, you need to bring a map. If you won't get lost in paradise, what should you do? Hold on God's words. Is that make sense? Of course, if don't then you'll just the same with Lucifer.

The story of the wicked angel will be revealed in the highly anticipated "," which Hyde Park Entertainment and Vincent Newman Entertainment have partnered to produce. The film is a feature version of John Milton's epic poem of the same name which is based on an adaptation by Phil DiBlasi and Byron Willinger.

October 10, 2005 07:31:46 GMT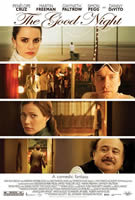 Your night will be warm and you'll sleep tight and have a sweet dream as well when the one you love kisses your chin while saying "good night." Anyway, what we're going to talk about is a different good night. It's a romance comedy film, which Jake Paltrow is written and about to direct.

The story of "" concerns a man's search for perfection in a world where life rarely measures up to the idealized images that constantly bombard us. The film is set in New York, but will begin filming on November 7 in London's Ealing Studios. Set to star in is and , who both will play supporting roles, and who'll play a former pop star now reduced to writing advertising jingles amid an early midlife crisis.