July 31, 2007 09:23:33 GMT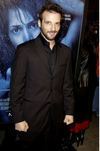 Wanting to add futuristic plus innovative ads and fake news footage as part of the flick, MNP, one of the production companies making "", is holding a new contest looking for ten-second clips of futuristic ads or news to be featured in the movie.

According to an announcement posted on the official MySpace for the sci-fi actioner , participants are required to make their works in HD format and submit them either by mail or by DVD before September 30, 2007. Winning clips are promised to be integrated on various screens depicted in the flick, such as futuristic TVs and personal tablets, while the creators will have their names mentioned in the credits.

July 31, 2007 08:53:58 GMT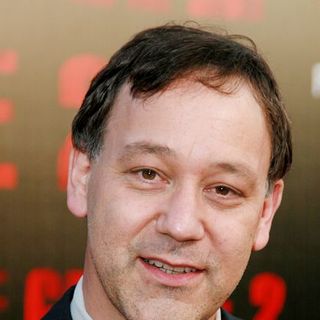 Seems hopes are pretty low to see David Koepp return to the web-slinging superhero franchise after his remarkable writing job in "."

Contrary to the report surfacing January this year that claimed the scribe was in talks to pen "", Sam Raimi has indicated to Empire no name has been tapped yet to write the project's script.

July 31, 2007 07:53:52 GMT

Again set to spread terror generated by feared animals as it did before through last year's "", New Line Cinema is noticed to about develop an untitled Croc vs. Shark project at its pit, Shocktillyoudrop.com has learned exclusively.

Teaming up with Material Entertainment to bring the project to life, the studio is currently in search for a director to handle the flick from script penned by Josh Rubin. Meanwhile, story reportedly focuses on a small, flooded Australian town swarming with sharks and crocodiles in the wake of the natural disaster.

July 31, 2007 07:08:07 GMT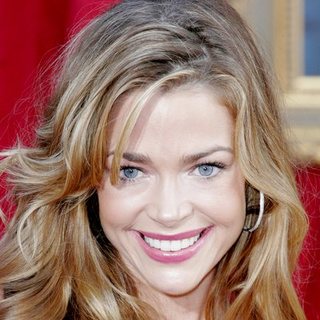 Seems preferring to stay longer in comedy genre following her stint in "", has secured her next starring role in a movie of the kind entitled "Deep in the Valley."

A production of Persistent Entertainment, project concerns two friends who get transported through a mysterious video booth to an alternate dimension where the world is straight out of an adult film. Other cast members include , , Rachel Specter, Kate Albrecht, Blanca Soto, , , and Chris McDonald.

July 31, 2007 06:08:48 GMT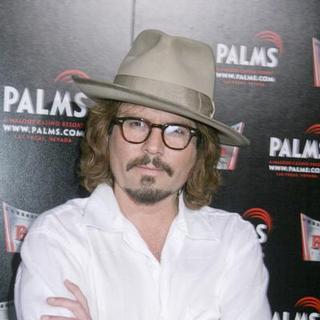 Floating in the air since its first revelation in May 2005, "" soon is going to take shape. Variety has brought in report pointing out that Warner Independent Pictures is now putting its priority on the project and moving forward to bring it into production with toplining.

Filmmakers of the movie are said to expect filming the drama adventure by the time Depp finishes shooting Mira Nair-directed "." Bruce Robinson has already been assigned to helm from his own script with Depp's Infinitum Nihil producing alongside Graham King's GK Films and Film Engine.

July 31, 2007 04:36:21 GMT
Bringing out the ceremony for the first time in history, organizers of this year's UK Nickelodeon Kid's' Choice Awards have neatly lined up contenders in the film categories for fans to vote from now and pick up their favorites to determine the bests.

In the top slot of Best Movie, film sequels are playing majority here as "", "", and "" are all placed in alongside "", which just took its U.S. debut last Friday, July 27.

July 31, 2007 03:22:45 GMT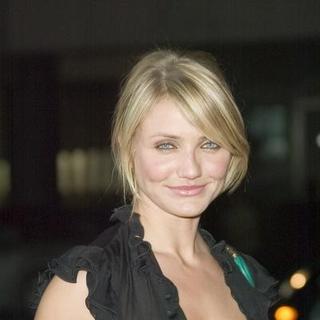 Set to exhibit her dramatic skills on screen, has signed on to star in "" which New Line Cinema is about to develop based on Jodi Picoult's 2004 novel of the same name.

Here the beauty will play a former defense attorney who returns to the courtroom to defend herself and her husband when they get sued by their 13-year-old daughter for emancipation. The girl was conceived as a genetic match for her older sister with the hope she could prolong the life of her cancer-ridden sibling.

July 31, 2007 03:07:35 GMT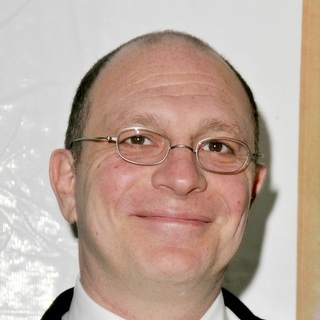 Keeps filling its plate with future comic-book adaptations, Warner Bros. Pictures is on the move to develop "" based on the upcoming Michael Hague graphic novel following its successful acquisition of the screen rights to the work, Variety has learned.

Story is said to center on a strange explosion that leaves everything else in the world intact but shrinks all humans to six inches tall. Survivors then are forced to face a new social order in which man is no longer at the top of the food chain - and is confronted by a new and greater existential threat.

July 31, 2007 02:34:23 GMT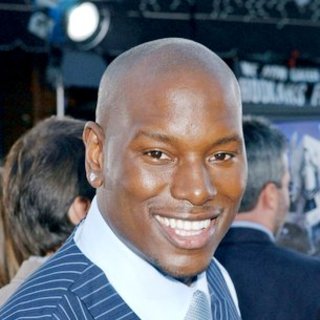 Giving an update on the casting of "", director Paul W.S. Anderson has openly revealed to IGN Movies at this yearís San Diego Comic-Con that and have both joined as the cast members of the flick.

"Jason Statham's playing Frankenstein and Machine Gun Joe's played by Tyrese Gibson. And Joan Allen is the big villain baddie of the movie, which I'm very excited about," the British filmmaker informed. "She's gonna kick Statham's ass!"

July 31, 2007 02:02:50 GMT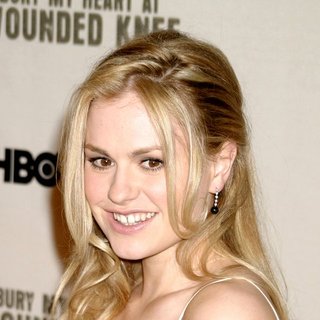 Going for the same destination, , Stephen Rea, and have all given their agreement to take starring roles in "", a big screen production coming from Mark Damonís Foresight Unlimited shingle.

Based on Franz Kafka's classic spooky novelette of the same name, the drama horror concerns on a man who finds himself suddenly turning into an insect. Project reportedly will be made under a $9 million budget.

July 30, 2007 09:39:58 GMT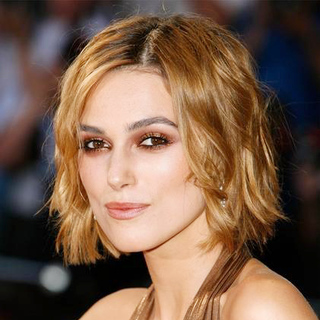 Really establishing her name in period drama pieces, is reportedly poised to topline "", an adaptation of Amanda Foreman's bestselling biography of Georgiana, duchess of Devonshire, which Pathe and BBC Films are co-financing.

Here the beauty will play the titular character, described as the Princess Diana of the time, who lived in an extravagant, profligate and promiscuous life of political and romantic intrigue. Becoming an important power-broker amidst Britain's ruling elite but also running up catastrophic gambling debts, the 18th century aristocrat was alternately feted and reviled, in the meantime being widely caricatured by the popular press.

July 30, 2007 09:13:41 GMT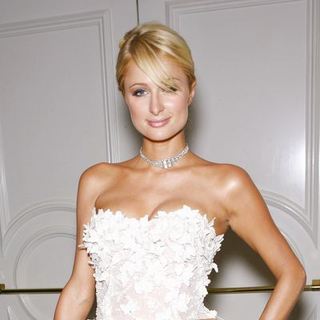 Still determines to work her way in acting, has surprisingly reached deals to take starring part in Twisted Pictures and Lionsgate Films' full-blown musical thriller "", thereby joining Paul Sorvino and in the cast.

Directed by Darren Lynn Bousman, pic is set in 2056 during which a plague nearly destroys the human race and survival is dependent upon being able to finance a pricey organ transplant. Hilton, who will also sing in the project, is billed to portray a daughter of the organ transplant magnate, played by Sorvino, who is the villain of the piece.

July 30, 2007 08:45:15 GMT
The list of movies featured at this year's Toronto International Film Festival keeps growing larger as organizers of the event have smoothly added eight more titles to the lineup, all being placed in the Special Presentation slot.

The first four of these latest additions are learned to be "", "", "", and Tom Kalin-directed drama picture "." Among the group, "Wild" and "Seattle" are learned to about encounter their world premiere at the festival.

July 30, 2007 07:37:06 GMT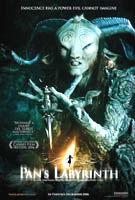 Preserving its tradition in encouraging and recognizing the positive portrayal of Latinos in all media as well as increasing Latino representation at all levels of the entertainment industry, the Imagen Foundation once again listed out the honorees of its Imagen Awards for this year's celebration held on Saturday, July 28 at Walt Disney Concert Hall.

Coming out as the top scorer in film slot was surrealistic feature "" which triumphantly got deemed Best Picture, beating out strong competitors like "" and "." Pic also led helmer Guillermo del Toro and star Ivana Baquero to receive Best Director and Actress honor, respectively.

July 30, 2007 06:42:56 GMT

Coming up with packs of information about its future slate at this year's San Diego Comic-Con, Walt Disney Pictures has eagerly opened up details on the plot of "", its next CGI animated feature of Pixar Animation Studios production.

Provided by helmer Andrew Stanton, the story explains that humans in the future have completely trashed Earth with rampant commercialism and then leave the planet on space liners, leaving behind a number of robots to clean up the planet, including the titular character.