October 19, 2005 09:08:33 GMT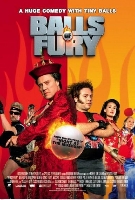 Rogue Films has a new offer for moviegoers. It's titled "." The film, which is an action comedy, was written by Thomas Lennon and Ben Garant and will begin shooting next spring.

"Balls of Fury" tells about a former ping-pong champ who is brought in by the government to infiltrate a high-stakes underworld tournament and bring down the organizer, a feared crime boss. Has been tapped to play the lead role is , the Tony-winning star of "The 25th Annual Putnam County Spelling Bee."

October 19, 2005 08:21:33 GMT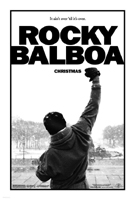 already confirmed he's going to reprise his role in the highly anticipated "Rocky VI." However, the legendary boxing champion Rocky Balboa won't fight alone. He will have to face a tough rival. Who is he? It's heavyweight champion Mason Dixon.

As Stallone is about to portray Balboa, the question is who's going to play the challenger's role? Just now, it's reported that light heavyweight king Antonio Tarver informed Boxingtalk.com that his representatives are in final negotiations for a deal that would result in his getting the role of Mason Dixon in the film. Rocky Balboa to face Antonio Tarver? We'll see then.

October 19, 2005 08:01:56 GMT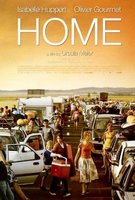 Here we have a reference of a must-see film, "." A thriller by Adam Alleca, the story follows a man, fresh out of prison and under provisional house arrest in a cabin in the woods, who struggles with his own delusions.

Horror films expert, Wes Craven has signed on as executive producer on the project with his Craven/Maddalena Films production company to produce. So far, no words on the cast, director, and its release date.

October 19, 2005 07:43:59 GMT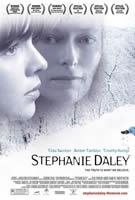 Drama is always attractive. Its plot also is quite interesting. So does with the forthcoming "." The movie, written and directed by Hilary Brougher from a script she developed at the Sundance Filmmaker Lab, will star and .

The story of "Stephanie Daley" follows a forensic psychologist investigating a 17-year-old accused of infanticide. Swinton is set to play the forensic psychologist, while Tamblyn will portray the 17-year-old girl. The film is in production in upstate New York's Catskill Mountains.

October 19, 2005 03:51:49 GMT
Paramount Pictures has had a new project that is hoped to become a hit. It's a new film about Iraq war, which will center on the story of a real-life aid worker, Ruzicka, who has worked in Afghanistan and Iraq, trying to document the number of civilians killed or hurt by US forces.

Ruzicka, who was killed in a suicide bomb-attack in Baghdad in April, had helped victims receive $10m (£5.7m) in compensation from the US government through her organization Campaign for Innocent Victims in Conflict.

October 18, 2005 09:48:57 GMT
Considering the incredible success of "The Eye 2," Gold Circle Films and Vertigo Entertainment are teaming to produce its remake. Entitled "," the film is about a pregnant woman who has a near-death experience that results in her seeing dead spirits.

Will adapt the film is screenwriter Todd Stein, with Gold Circle financing the around $25 million film.

October 18, 2005 09:30:03 GMT
It is apparent already from the title that it is a horror flick. "Dark Corners." What do you think about that? Quite frightening? Challenging? Or what? Anyway, don't say a word before you watch it.

"Dark Corners," written and directed by Ray Gower, is the story of a troubled young woman who falls asleep and wakes up as someone else, stalked by hideous creatures. Set to star in is and .

October 18, 2005 09:10:34 GMT
Christensen and Phillips? They are here. Yes both of them are set to star in the forthcoming drama "."

Henry Pincus wrote the script and will direct the film. "You Are Here" tells about a group of twenty-something, nightclub-going friends who wake up after a wild night on the town to find their lives in chaos. As they contact each other to figure out just what happened the night before, they begin to understand that they're affecting each other in ways they couldn't possibly imagine.

October 18, 2005 08:50:32 GMT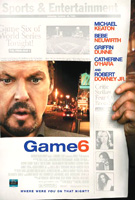 Kindred Media Group is about to play the 'game.' The movie studio has acquired North American distribution rights to "," a comedy drama flick which is directed by Michael Hoffman and starring the like of and .

The film is based on an original screenplay by acclaimed novelist Don DeLillo and produced by Amy Robinson, Griffin Dunne, Leslie Urdang, and Christina Weiss Lurie. The story of the film begins when on the eve of the opening of his newest play playwright Nicky Rogan is fixated on failure. But not without reason. As Rogan's day begins, his marriage is in shambles, his lead actor has a parasite in his brain causing him to forget his lines, there is asbestos in the air, and he is terrified of the feared critic Steven Schwimmer who is so hated that he's taken to carrying a gun to the theatre. All of this and it just so happens to be October 25, 1986. A day that every Red Sox fan will never forget. And Nicky Rogan has been a die-hard Red Sox fan forever.

October 18, 2005 03:25:28 GMT
Soon as was officially announced to be the next 007 agent, the casting to star in the highly anticipated "" continues. It is reported that the film producers have referred to actress as "perfect" for the role of Vesper Lynd, a Russian double agent who beds James Bond.

Some other actresses reported to be the new Bond girl among others include , and . Elsewhere, singer also is eyeing to get the part.

October 17, 2005 07:53:57 GMT
Lawrence Bender has been appointed to lead the '.' It is one of Walden Media's based on James L. Swanson's forthcoming book, "Manhunt: The 12-Day Chase For Lincoln's Killer."

The story will focus on the tense days after Lincoln's assassination in 1865 and follow the New York Cavalry as it solves the mystery that eventually leads to John Wilkes Booth, uncovering a plot that threatens to plunge the nation back into war. Col. Everton Conger was in command of the troops when they tracked down Booth in a Virginia barn 12 days after Lincoln was shot.

October 17, 2005 07:32:42 GMT
Here comes one new - worth to be seen film, "The Manny." It's about a male nanny who falls for his client, a divorced mother who lives on Park Avenue.

The story of the film is based on Holly Peterson's book of the same name. Serve as producers are Columbia Pictures and Red Wagon partners Douglas Wick and Lucy Fisher.

October 17, 2005 07:21:43 GMT
It is something extraordinary. Yes, none like this before. "Americanizing Shelly" is a Hollywood-made Bollywood-style film from new production company American Pride Films Group. It is said that TV veteran Lorraine Senna is in hand to direct.

"Americanizing Shelly" actually is a drama about a wanna-be Hollywood talent manager sets out to Americanize an Indian girl from the Himalayas. Have signed on to star in is and Shaheen Khan.

October 17, 2005 06:06:50 GMT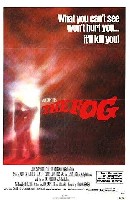 "" causes a box office confusion if not a chaos. Grossing $12.2 million the Columbia Pictures' film successfully seizes this weekend No. 1 from last week's champ "," which drops one to 2nd with $11.7 million. In time, another new release "" secures the 3rd place with just $11 million.

At No. 4 is "" with $6.5 million, ahead of "" at No 5 with $6.1 million, and "" at No. 6 with $4.7 million. Finishing seventh is "" grossing $4.6 million, followed by "" at No. 8 with $3.6 million and "Tim Burton's Corpse Bride" at No. 9 taking in just $3.5 million. Finishing this weekend's Top 10 is "" with only $3.2 million.

October 17, 2005 05:48:25 GMT
"." That isn't a name. It's the title of the upcoming thriller which Tony Gilroy wrote and directing. The story of the film centers on a New York attorney who learns that after 15 years of cleaning up his high profile clients problems, they can come back to haunt you, in what will be the last and worst days of his career.

Set to play the attorney is actor . In the meantime, , and Sydney Pollack have all joined Clooney to star in.