November 28, 2006 07:23:26 GMT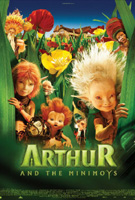 The already-starry cast of "" no doubt gets remarkably brighter by now as six more stars have reportedly been picked up to lend their voices in the project.

The latest addition includes big names consisting of , , , Chazz Palminteri, , plus . All thereby are joining the likes of , , and who have already included in the list to voice Princess Selenia, Maltazard, and Max, respectively.

November 28, 2006 04:37:11 GMT
Continues to hit the jackpot in the foreign market, "" gloriously remains unmoved from its last-week position on the weekend international box office in its second spin ended Sunday, November 26, 2006.

The latest 007 series even scores much bigger this time as it successfully garnered a superb tally of $66.2 million at 6,600 theaters in 50 markets, creating an impressive per-location average of about $10,000 to post the sixth-biggest weekend of 2006 internationally.

November 28, 2006 03:44:00 GMT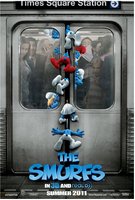 More tidbits have been revealed on "" as producer Jordan Kerner eagerly sat down and shared some info about the upcoming project with Moviehole.net.

Claiming he has been researching the Hanna-Barbera's popular 80s cartoon extensively, Kerner confirmed that the flick is planned to be a trilogy which can fill in all the "holes" of the TV series, making clear the unexplained things happened in the episodes.

November 27, 2006 09:08:18 GMT
Going deeper into directing thing, "" director Ericson Core has reached a deal to helm thriller drama "Conrail" for New Line Cinema, Variety has revealed.

Based on a true story, the project follows the rise, fall, and atonement of a cargo thief names Eddie Mongon, who spent a decade of his life as a modern-day Robin Hood. It is said that New Line has been developing the picture since it obtained the life rights to Mongon's story two years ago.

November 27, 2006 08:43:34 GMT
Back to stand behind the camera after his 2003 work of "", Richard Curtis is in on board to mark his second directorial effort in "The Boat That Rocked", a big screen project which takes its center on a radio station that operates at sea.

Apart from this, other details about the pictures are still being kept under wraps by the filmmaker, including the cast lineup. Curtis himself has long been known as a prolific writer whose works mostly are under romantic comedy genre, like "Four Weddings and a Funeral", "Notting Hill", and "Bridget Jones's Diary."

November 27, 2006 08:21:49 GMT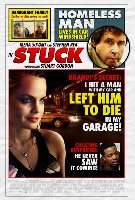 Set to make a great onscreen collaboration, and Stephen Rea have both been confirmed to take the top billing in the cast lineup of "", a horror feature coming from Amicus Entertainment.

Here Suvari will portray a young woman named Brandi Helper whose life is turned upside down after she accidentally hits a homeless man, played by Rea. Production on the project has already begun in New Brunswick, Canada with Stuart Gordon handling both writing and directing matters.

November 27, 2006 07:19:56 GMT
Ready to welcome year 2007, has signed on to be involved in not only one but two big screen projects namely "" and "" during the year, Production Weekly has reported.

For the former one, Fiennes will be the leadstar with Jacob Aaron Estes penning the script based on Ian Parker's article titled "The Gift" which was posted in The New Yorker. Expected to start filming in spring, the picture will center on the life of controversial philanthropist Zell Kravinsky who gave nearly all of his $45 million estate away, even donated his kidney to a stranger in 2003.

November 27, 2006 06:19:56 GMT
The first step has been made and it turned out to be a very successful one.

Finally encountered its premiere at the Vatican yesterday, November 26 as scheduled, "" really got more than warm response that day when about 7,000 guests who attended a benefit gala premiere in the Paul VI Hall broke into applause five times during the screening and again at the end.

November 27, 2006 04:39:19 GMT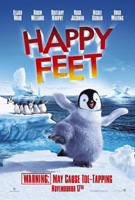 For moviegoers, turkey probably is not the most wanted bird for the Thanksgiving holiday this year for all of their eyes seem to be riveted on penguin instead.

Yes, for the second time the animated tale of this "well-dressed" creature, "", gloriously takes the top slot on the weekend box office ended Sunday, November 26, 2006, pulling $37 million in ticket sales to once again best its tough rival "."

November 25, 2006 03:20:46 GMT
Amid the pride that arises following the successful attempt of "" to have its premiere in the Vatican, gloomy news has come to the surface as it is reported that Pope Benedict XVI has turned down an invitation to attend the film's screening set to be held on Sunday, November 26.

Speculations then are abuzz that the refusal has something to do with Keisha Castle-Hughes, who plays Jesus' mother Mary in the picture. It is said that the fact she is pregnant and unmarried has embarrassed the Catholic Church and so, leads the Pope opting to not attend the premiere in turn.

November 24, 2006 09:27:14 GMT
It's just a couple of days since Peter Jackson shockingly announced that he will not direct "The Hobbit", yet a name has already popped up around the web as the potential figure to fill in the vacancy.

Sure creating a buzz among the netters, TheOneRing.net has claimed that famed director Sam Raimi has been approached for a possibility to lead the project. However, the site noted that there is still no word yet on whether the "" helmer accepts the invitation or not.

November 24, 2006 07:21:48 GMT
Ending the filming-locations mystery of "", NarniaWeb confirms that the project's filmmakers has at last taken decision to pick both Auckland and Prague as their next destinations in filming the picture, which will be the sequel to last year's hit movie "."

Shooting in the largest urban area of New Zealand is scheduled to run during February and March 2007 before shifting to the other city, the capital of the Czech Republic, where the crew will spend four months of production. The movie itself is expected to be shot under the codename of "Toastie."

November 24, 2006 05:58:22 GMT
Spending some years dealing with action genre, screenwriter Robert Mark Kamen is now ready to make a return to drama. Variety has reported that the man is set to pen the script of a big screen project adapted from George M. Tambor's book titled "Judgment of Paris: California vs. France and the Historic 1976 Paris Tasting That Revolutionized Wine."

Intended to be an effective tool in presenting how serious the wine business can be, the picture is likely to depict some important events found in the book which culminates in a blind taste test conducted by some of the top French judges to select the winner between the best French wines and the best selections from California.

November 23, 2006 07:31:33 GMT
Forced to make choice between starring in "" and "", ultimately made a decision to walk out the latter project, director Phillip Noyce has confirmed to Moviehole.

With Ledger's departure, the film therefore only has in the supposedly high profile cast lineup. So far, there is no word yet on who may fill in the seat left by the Australian actor.

November 23, 2006 06:44:55 GMT
Thanks to recent computer graphic technology, bringing back the late is not impossible to be done in "."

Yes, director Rob Cohen has confirmed in an interview with Latino Review that the martial arts actor will be featured in an entirely photo-realistic image with new, advanced digital technology. It is still not clear, however, whether the F/X artists for the film will use the same method applied in creating the title character of Peter Jackson's "" or else.