July 11, 2007 07:21:02 GMT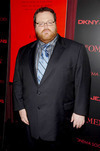 Trying his hand at fantasy genre, Irish filmmaker John Moore has secured rights to make "" based on John Connolly's bestselling book of the same name, Variety has reported.

Hit the book shelves last year, the original concerns on a twelve-year-old English boy who opens a portal to another world. Coming to a land of beasts and monsters, he must undertake a quest there to find his way back out.

July 11, 2007 06:40:45 GMT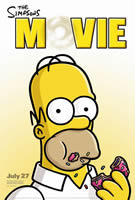 The America's favorite dysfunctional family finally find their real home in Springfield, Vermont.

Gaining 15,367 out of 109,582 votes posted on USATODAY.com for " Springfield Challenge", the town triumphantly beats out thirteen other like-named cities to come out as the winner of the competition and subsequently becomes the host of the flick's premiere held on July 26.

July 11, 2007 05:06:38 GMT

Broadening the lineup of the movies set to be presented at this year's Toronto International Film Festival, organizers of the event have smoothly added a handful of film titles into the list for sure.

Coming as a Toronto Gala Presentation at the fest will be New Line Cinema's Middle East political thriller "" directed by "Tsotsi" helmer Gavin Hood. The flick is going to be accompanied by legal drama "", a directorial debut of screenwriter Tony Gilroy which will mark its first North American screening there following its world premiere in Venice, Italy.

July 11, 2007 04:20:36 GMT
Drawing in what looks like to be another potential comedy under its care, Fox Atomic is working on "" based on a pitch from scribe Ryan Jaffe, who previously sold his first screenplay for "" to the company.

The pitch was purchased by Fox Atomic topper Debbie Liebling as part of Jaffe's blind deal with the studio, which is currently also setting up "" and "" to name few. As for the premise, it focuses on an assistant high school gym teacher with no interest in education who faces his worst nightmare -- a promotion to high school principal.

July 11, 2007 03:26:30 GMT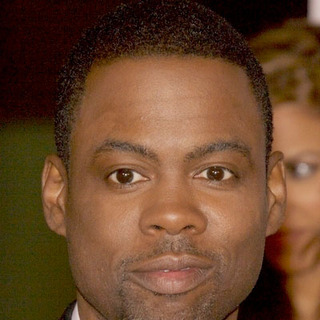 Showing up together at this year's Live Earth concert held in Wembley on Saturday afternoon July 7, comedians and have announced during an interview with Jonathan Ross there that they will both team up in a buddy cop comedy entitled "Badge Buddies."

While Rock described the project as "kind of Rush Hour meets Shakespeare In Love", Gervais eagerly informed that he will play a police officer whose partner is retired and for one reason, gets teamed with Rock's character, who turns out to be an ex gang member. Further details of the flick is unknown yet except that it is slated for a 2008 release.

July 10, 2007 09:22:24 GMT
Taking off another layer covering the highly-anticipated "", , who played Captain James T. Kirk in the classic small screen installment and its past big-screen incarnations, has brought in a surprising tidbit confirming that his former co-star will be featured in the movie while he is not.

Revealing the news through a video posted on his , Shatner recalled, "There's a Star Trek movie and I called Leonard. I said, 'Leonard, have you heard?' He said, 'Yes, I have.' I said, 'What do you mean?' He said, 'I've read the script.' I said, 'Is it a good script?' He says, 'Yeah.' I said, 'Am I in it?' And there was a pause. He said no and then he began to laugh. I went through the phone as I grabbed him by the throat. He's in it. I'm not in it."

July 10, 2007 08:50:16 GMT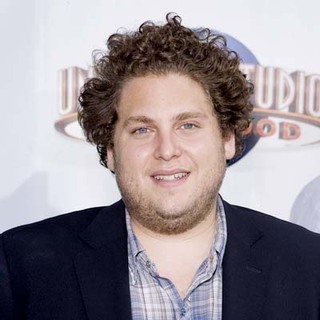 Recently ditching rumors of his involvement in Zack Snyder's "", apparently has another plan in mind to continue working on his career.

The "" star has revealed to MTV that he is reuniting with the flick's producer/co-writer/director Judd Apatow to produce together a new comedic feature entitled "" which he is also set to star in and pen the screenplay.

July 10, 2007 08:07:16 GMT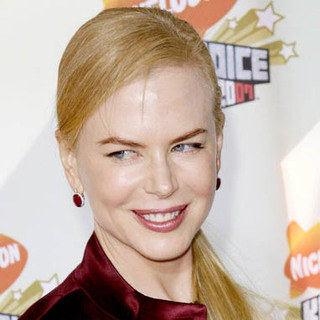 Moving from one film genre to another, is now setting her eyes on that of romantic comedy genre as she has just been reported to get attached to both star in and produce "", which Fox 2000 and New Regency are co-financing.

Adapted from Jules Bass' novel "Headhunters", the project follows three Midwestern schoolteachers as they ditch a disappointing no-frills holiday in Paris and pose as wealthy women vacationing in Monaco. Accompanying Kidman on the producer's seat will be Rick Schwartz, who previously executive produced the actress' 2003 vehicle "."

July 10, 2007 07:33:01 GMT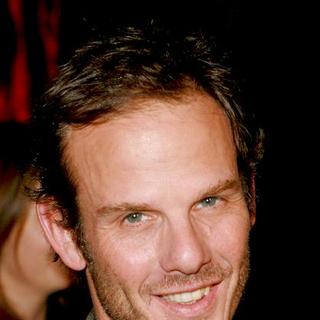 Setting up a touching drama, Universal Pictures is about to develop a new film feature titled "" based on the Buzz Bissinger article for the August issue of Vanity Fair of which rights it has successfully optioned.

Telling about the 2006 Kentucky Derby winner Barbaro that bolted out of the gate and almost immediately shattered one of its rear forelegs, the article concerns the attempts made by the horse's owners Gretchen and Roy Jackson, trainer Michael Matz, and veterinary surgeon Dean Richardson to come up with a humane way to stabilize the injury and keep the horse alive.

July 10, 2007 06:52:02 GMT
Obviously aiming to place her feet deeper in the big screen industry, has opened up a great scoop to MTV News saying she is attempting to develop a movie version of "Hannah Montana", the Disney Channel's hit series which has catapulted her to vast popularity across the globe.

"Now we're figuring out ideas for the 'Hannah Montana' movie," the starlet told the site Sunday, July 8. "And yes, it's for the theaters, so hopefully I'll see you there."

July 10, 2007 05:19:11 GMT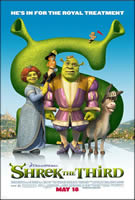 Succeeded in becoming the largest domestic debut ever for an animated film, "" appears to be unstoppable indeed in drawing a huge pile of cash into its pocket since its theatrical release in May.

Remains strong despite the arrivals of several other blockbuster titles, the DreamWorks Animation production has smoothly managed to collect an estimated $35 million weekend take from 6,114 locations across 53 territories to raise its international gross to $324 million. Combining that with the current U.S. box office total of $316 million, its cumulative worldwide tally now superbly stands at $640 million for sure.

July 10, 2007 04:35:07 GMT
Feeding the moviegoers with curiosity over J.J. Abrams' secretive film project "1-18-08", formerly known as "Cloverfield", Paramount Pictures as the studio producing the flick has finally brought online the teaser trailer for the monster movie on the net.

Placed on , the clip can be seen in either standard or high definition format, the former one being available in small, medium, and large size. Not much is known about the story except for a slight hint about the creature through a piece of dialogue saying "I saw it, it's alive, it's huge!"

July 10, 2007 03:58:16 GMT
In the middle of heavy speculations on being up for the role of Dr. Manhattan in Zack Snyder's "", CHUD has surprisingly obtained scoop from a very reliable source stating a different actor has been signed to play the character instead.

The site claims that the one landing the coveted part is New York-born thesp , widely known for his performance in Cameron Crowe's 2000 effort "Almost Famous" which won the filmmaker an Oscar for best original screenplay in 2001.

July 09, 2007 08:57:04 GMT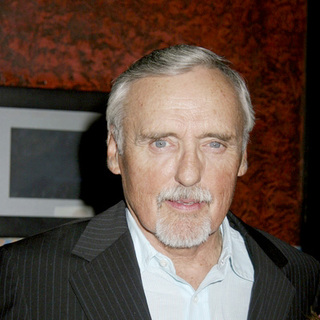 Gathering together to accompany in the cast list, , , , , , and newcomer Madeline Carroll have all landed deals to take part in populist comedy "."

While Costner has been confirmed to play an apathetic working-class single dad thrust on the world stage when the presidential election comes down to his vote, Hopper and Grammer are reported to become the Democratic candidate and Republican incumbent with Lane and Tucci potraying their respective campaign managers. Lopez, in the meantime, is billed as the local TV station manager whose town is descended upon by the political machinery of both parties.

July 09, 2007 08:29:43 GMT

Enhancing their bond in movie-scripting, duo John Altschuler and Dave Krinsky have both given commitment to work together on the screenplay of "" for Universal Pictures and Strike Entertainment.

Story focuses on a TV psychologist who finds out that his recurring dreams are repressed memories, which leads him to discover a twisted family he never knew about. Onboard to produce are Strike's Eric Newman and Marc Abraham, who last carried out the same task in Alfonso Cuaron's "."