September 13, 2007 02:30:23 GMT

In continuation of the recently-posted pictures from "" set on Hollywood Boulevard, another image has come up online showing a very spoilerific shot of female lead .

As seen on the left side, it turns out that the character she plays certainly is not just an ordinary alluring housewife. The wife of a publicist, the woman is described to embark an affair with a hard-living superhero whom her husband represents.

September 12, 2007 09:30:46 GMT
The skilled yet troubled Vietnam War veteran finally finds the right date to mark his comeback on the big screen.

Yes, Lionsgate Films has been confirmed to bring "John Rambo" to the theaters nationwide exactly on January 25, 2008 instead of releasing it later this year as learned before. Pic is the fourth chapter of "Rambo" film franchise which is written, directed, and produced by star , who played the titular character in the previous three installments.

September 12, 2007 09:03:58 GMT
Already co-executive produced her own eponymous sitcom, Philadelphia rapper is going further into producing field through her new film production company that she hopes will be fruitful in later years, AllHipHop.com has revealed.

"I still read scripts regularly and I actually have a movie production company that I'm developing with two of my girlfriends right now," she told the site. "I love movies and acting so when I'm ready for kids and marriage later on, I want it to be my stability and my life."

September 12, 2007 08:28:49 GMT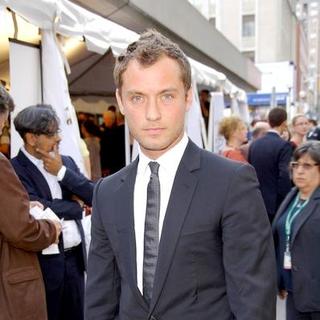 Screened on the same day as "", thriller mystery "" also got its North American premiere held on Monday, September 10, 2007 as part of the 2007 Toronto International Film Festival's Gala Presentation program.

Taking place at Roy Thompson Hall, the premiere was marked with the attendance of the two leading actors and as well as that of director .

September 12, 2007 07:24:21 GMT
Cheer up and clap your hands AvP fans for a new still from "" has safely made its way to land online in just three weeks after the launch of the first one, which was followed shortly by the arrival of the R-rated trailer.

The still was provided by studio behind the flick, 20th Century Fox, exclusively for MTV and shows another fight between the titular extraterrestrials as seen above left. It can be noted that the picture presents clearer image on the creatures than the previous one did though details of their figures remain to be in the shadow.

September 12, 2007 06:39:48 GMT
The fantastic performance of "" on the box office so far not only brings more remarkable profit to Warner Bros. Pictures, but turns out to also give contribution in making the fantasy series the top-grossing motion picture franchise in history.

Official announcement of this superb achievement was made Monday, September 10 by Warner Bros. Chairman and Chief Executive Officer Barry Meyer also President and Chief Operating Officer Alan Horn. It was reported that the five "Harry Potter" films have scored a combined worldwide income of over $4.47 billion to date, surpassing the box office totals of all twenty-two "James Bond" films and the six "Star Wars" movies to become the biggest film franchise ever.

September 12, 2007 04:42:46 GMT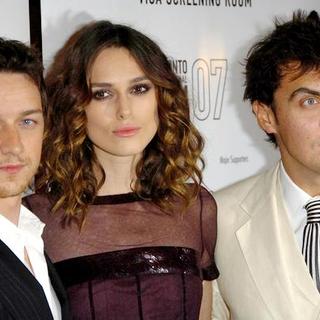 Already been tipped to be a big Oscar contender for the 80th edition of Academy Awards held next year, it's no wonder to find "" becoming the center of attention when it encountered its North American premiere at the 32nd Toronto International Film Festival.

Most of the spotlights surely directed towards the drama's two leads and as they walked down the red carpet to attend the screening Monday, September 10, 2007 at Elgin Theater, joined by director Joe Wright. Also present were English filmmaker Ken Loach and actress , who previously worked with Knightley and Wright in 2005's "."

September 12, 2007 04:01:50 GMT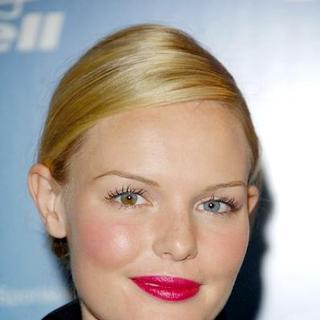 is Veronika, literally. A well known actress among moviegoers, the beauty is taking the lead role in the forthcoming movie adaptation of Paulo Coelho's best-selling novel "Veronika Decides to Die."

In the drama, also titled "," Bosworth will play a woman who wakes up in a mental institution after a failed suicide attempt and discovers that she has a weakened heart and only days to live. The movie follows her recovery as she finds true love and develops the will to survive.

September 12, 2007 03:40:27 GMT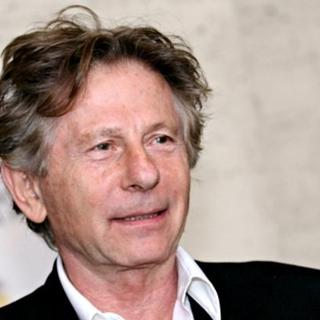 Facing conflicts in his helming schedule, Roman Polanski has made a shocking decision to drop out his duties on "", a dramatic thriller feature he had been attached to direct since February this year, Screen Daily reports.

The Paris-born filmmaker is learned to quit the big-budgeted project after Summit International indicated it may have to postpone the film's principal photography in Europe next summer because of concerns over a possible industry strike. The company currently is selling worldwide rights as well as looking for Polanski's replacement with producers Robert Benmussa and Alain Sarde.

September 12, 2007 03:23:18 GMT
Kicked off her early career as one of the finalists on the third season of the FOX television series "American Idol," is famous already, thanks to her Oscar winning role in the 2006 "". And now she's willing to try another acting role by signing to join the cast of the forthcoming movie version of hit television show "Sex and the City."

Hudson is said to be in final negotiations to star in the comedy romance flick, joining its original cast , , , , and . She's set to portray the assistant to Sarah Jessica Parker's Carrie Bradshaw.

September 12, 2007 03:00:35 GMT
Filming on "" moved to take place on Hollywood Boulevard Monday, September 10 and some images taken from the spot have delightfully been posted online for moviegoers to enjoy at.

Brought up by ComingSoon.net, the photos, like those appearing on the net prior to these ones, still feature the superhero action drama's leading stars and . It can be seen that the two wore the same outfits they put on during the previous shooting last month.

September 11, 2007 09:39:01 GMT
Looks like filming on "" has already been commenced by now despite director Zack Snyder's statement to get it started on September 17, 2007 as few images taken from the flick's set have apparently surfaced on the net, thanks to Watchmencomicmovie.com.

Said to be sent by an anonymous insider on the set of the project, the photos were shot at Nat Bailey Stadium in Vancouver, Canada just before the filming of a flashback scene of a meeting between Dr. Manhattan and JFK at the White House. Captured by the camera were the look-alike actors playing the president, Jackie and a young JFK Jr. in their last minute make-up and costume preparations before the shoot.

September 11, 2007 09:00:00 GMT

After those of casting and director, not to mention buzz about using motion capture CGI technique for the flick, talks on "Justice League of America" now are getting their way on the production matters of the project.

ObsessedWithFilm.com has obtained info from its reader in the Australian film community telling Warner Bros. Pictures has given greenlight to the flick as their summer 2009 tentpole. Shooting is said to principally take place in Sydney from February to June 2008 under the direction of George Miller.

September 11, 2007 08:28:20 GMT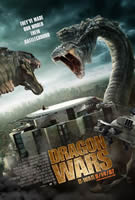 Continues to provide wonder for fans of fantasy genre, Freestyle Releasing has delightfully unleashed a new clip for its "" on the net, which sure gives moviegoers more to see of in their wait for the movie to come this Friday, September 14.

Posted exclusively at , the new clip is also able to be accessed through section on AceShowBiz.com. It shows shots of the fire breathing Bulcos, the mutated birds resembling European dragons in appearance that are bred by the Atrox soldiers for aerial combat.

September 11, 2007 07:40:25 GMT

Earth could probably be not the only planet presented in the upcoming "."

A scooper for ShockTillYouDrop.com has brought an interesting tidbit saying the sci-fi action thriller will provide a long-awaited look at the home world of the Predator species. The planet was once planned to be the center of a shelved "Predator" sequel cooked up by "" helmer Robert Rodriguez.