November 06, 2007 05:26:03 GMT

Not only about to screen horror movies, After Dark Films turns out to also have something else in mind on how to give more entertainment to the horror fans. That will be Horrorfest parties slated to be held in New York City and Los Angeles!

These two occasions will take place at the same time on Saturday, November 18, 2007 from 10:00PM up to 2:00AM. The New York party will be held at while that in L.A. will happen at . Do click both links to learn more about the parties.

November 06, 2007 03:37:51 GMT

We have already seen as mob leader Frank Lucas in currently-shown "", and now, we can also take a look at him as a college professor in a film he himself directs.

Yes, an initial theatrical trailer for "" has smoothly made its way to greet moviegoers online. Spinning a little over two and a half minutes, it is now available at , but you can find a link to it as well via page at AceShowbiz.

November 05, 2007 09:44:41 GMT

Two shining stars are about to join forces to illuminate a new big screen project from Red Wagon Entertainment and Persistent Entertainment. Report brought by The Hollywood Reporter claims and are both attached to topline "", a risque political satire set to be directed by "Three Kings" maker David O. Russell.

Biel is said to play a socially awkward small-town receptionist named Sammy Joyce who accidentally gets a nail shot into her head by a clumsy workman, leading her to go on a crusade to Washington to fight for the rights of the bizarrely injured. As for Gyllenhaal, the actor will portray an immoral congressman who takes advantage of her sex drive and capitalizes on her crusade as she heads into her own career in politics.

November 05, 2007 09:18:53 GMT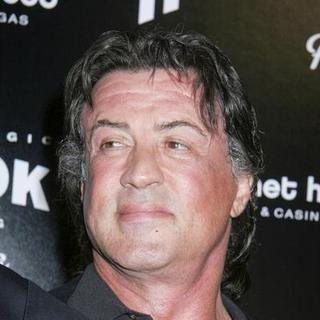 This time, it will be a remake for instead of another sequel. Variety has reported that the action star now is engaged in talks to both direct and topline "", an MGM redo of its 1974 crime drama starring Charles Bronson.

"We are looking at our library to determine which potential franchise properties make the most sense for us to produce, and 'Death Wish' was clearly one of that jumped out," MGM chief operating officer Rick Sands remarked. "We hope to get a deal done with Sylvester Stallone to direct and star, and like the 'Rocky' and 'Rambo' films, we see this as another potential franchise for him."

November 05, 2007 08:49:05 GMT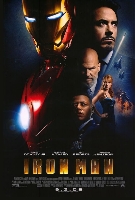 Time to witness never-before-seen footage from "", folks. An international teaser trailer for the flick has been found out to have already circulated on the net by now, which sure gives you another look on the highly-anticipated superhero movie.

Running almost one minute on , the teaser opens grandly with explosive shots before shifting to the abducted Tony Stark forging his armor to rescue himself. What's special here is that we can get more glimpses of as Virginia 'Pepper' Potts, Stark's executive secretary.

November 05, 2007 07:50:44 GMT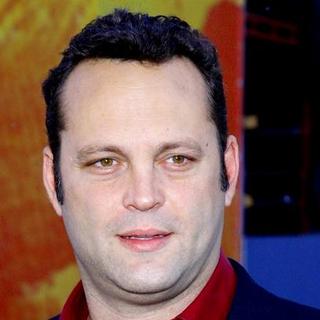 The joy of Christmas already hit Hollywood on Saturday, November 3, 2007 as the celebration of the world premiere for "" took place at the famous Graumanís Chinese Theater.

Snow was falling down on the red carpet while a white Christmas three was erected near the film poster, all greeting the flick's cast members and guests upon their arrivals on the scene.

November 05, 2007 06:54:51 GMT
Apparently battling his foes is way much easier for Batman than plunging into Hong Kong harbor's water.

Report from South China Morning Post has just informed that producers of "" were forced to cancel a scene involving the superhero jumping from a plane into the city's famed Victoria harbor due to water pollution. Those studio execs seemingly considered the water quality there was horribly poor and so, could pose a potential health risk for the one conducting the stunt.

November 05, 2007 05:26:27 GMT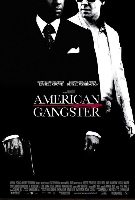 Good reviews and packed theaters are obviously two desired goal every big screen title aims for when it comes to the surface, and it appears that true-life crime saga "" has achieved them both to secure the No. 1 spot on the weekend box office running November 2-4, 2007.

Surpassing the expectations of its distributor, the Universal Pictures release successfully sold $43.6 million worth of tickets during its three-day debut, a remarkable number its fellow newcomer and closest competitor "" failed to beat. Despite the heavy marketing, the family cartoon sadly fared less with $38 million, but it was powerful enough to push last-week champ "" to number three as the horror pic scored way lower at $10.3 million.

November 05, 2007 04:52:10 GMT

Chance finally has come upon us to take our early look on the star-studded "." New Line Cinema as the studio behind the flick has finally launched online the first trailer for the crime drama, starring , , , and .

Having duration of two and a half minutes, the trailer can now be reached through AceShowbiz's section, or simply take a look at it below. It mostly centers on the character Norton plays, Ray Tierney, giving us a peek on his family of cops and his investigation on a corruption scandal that involves his own brother and brother-in-law.

November 05, 2007 03:23:36 GMT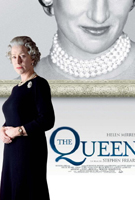 The "European Oscar" is about to roll once again now that the European Film Academy officially announced contenders for its European Film Awards this year on Saturday, November 3, 2007 at the Seville Film Festival.

Selecting a number of acclaimed titles and names, the Academy gives special attention to British royal family drama "" by granting it six nods in total, thereby putting the flick on top of the list. Nominations given included those of best picture, best actress for , and best director for Stephen Frears.

November 03, 2007 08:01:51 GMT

New Line Cinema does know how to entertain us in our anticipation for the launch of its fantasy adventure "." The studio has generously brought up a big batch of awesome character posters for the movie online, of course for us to feast on.

The collection features eight principal characters from the film with their daemons, except for Witch Queen Serafina Pekkala. As seen below, they are Lord Asriel with his daemons Stelmaria, Farder Coram with Sophonax, Lyra Belacqua with Pantalaimon, Ma Costa with Hawk, Lee Scoresby with Hester, Lord John Faa with Crow, and Mrs. Coulter with Golden Monkey.

November 03, 2007 07:20:43 GMT

Two principal cast members from Disney's "High School Musical" franchise reportedly are ready to get back for "", the studio's big screen version of the hit franchise.

Usmagazine.com claims to have obtained info from sources close to the project that and will positively reprise their respective roles as Gabriella Montez and Sharpay Evans. The former one was even said to about receive a "substantial increase" in pay despite her recent nude pictures scandal.

November 03, 2007 06:34:21 GMT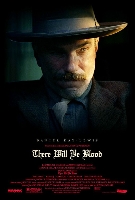 After those of promo and international version, a domestic trailer for Paul Thomas Anderson-directed "" finally has made its way to land safely on the net by now.

Taking over two minutes to spin, the piece can be accessed through page at AceShowbiz. The main focus here is none other that lead character Daniel Plainview, played by , who delivers intense and gripping monologues as the trailer spins.

November 03, 2007 05:50:20 GMT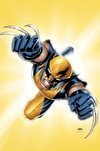 Details about story and shooting locations of "" could be spoiled by now as Stuff.co.nz seems to have tons of information regarding the project which is about to get shot soon.

Pic is claimed to mostly get filmed at Fox Studios in Sydney, Australia with events taking place in the 1970s. Other locations reportedly will include those at Arcadia Station and Deer Park Heights as well as Kingston Beach, Milford Sound, Rees Valley, Skippers Canyon, and Naseby Forest.

November 03, 2007 04:13:53 GMT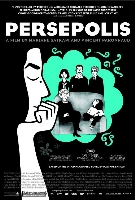 Recognized to be the most original and imaginative debut feature screened at this year's Times BFI London Film Festival, animated flick "" was granted the BFI Sutherland Trophy on Thursday, November 1, 2007.

Announcement was made during the closing-night gala of the 51st edition of the festival held at London's Odeon Cinema in Leicester Square. The honor then got presented by member of the jury Natalie Press to Candy Vincent-Smith from Optimum Releasing on behalf of directors Vincent Paronnaud and Marjane Satrapi who both were unable to attend the presentation.