October 24, 2007 07:46:42 GMT
Never miss to give an update to his official blog for his current project "", director Rob Cohen has delightfully posted another production still from the project, this time featuring the first look of martial arts expert .

As seen on the above left, the photo shows the back image of as Rick O'Connell as he is about to take a kick from a gravity-defying Li, who plays a despotic Emperor in 50 B.C. whose evil is punished by a terrible curse. Li, according to Cohen, just shot his scene of riding a black stallion into battle in a jade armor on Monday, October 22, 2007.

October 24, 2007 07:03:58 GMT
What a huge treat moviegoers are given this time. Not only they can catch an international trailer for Warner Bros. Pictures' upcoming "", but also a second domestic trailer for the action horror as well by now.

The international version, previously leaked at Worstpreviews.com, is posted on HD format at while the domestic one is available on the flick . Both open with the Brooklyn Bridge evacuation scene, these two can also be accessed via section at AceShowbiz.

October 24, 2007 05:06:55 GMT
Lionsgate Films apparently is wasting no time in promoting the fourth installment of the iconic Vietnam War veteran series. Recently unleashed the first poster for the flick, now the studio already brings something new for fans to watch. Yes, it's the second trailer of ""!

Available now at YouTube as seen below, the trailer runs about two and a half minutes and still boasts some explosive scenes here and there though is less gory than the first one. Footage is presented in a time-line fashion, showing us the titular character's early refusal to help before finally going back in action to rescue the kidnapped missionaries.

October 24, 2007 04:02:56 GMT
Seems the recent scoop saying "" will have its prologue shown during the IMAX screenings of "" is legit. Only that the preview will run about five minutes rather than seven minutes as said before, German website Kino.de has revealed.

In its article translated by Batmovienews.com, Kino.de further informed that the footage would tell us how the Joker becomes the most-dreaded gangster in Gotham. Director Christopher Nolan was noted to remark that it is more like "The Rise of the Joker" than "Joker Begins" as he did not tell how the supervillain turns to be what he is.

October 23, 2007 10:12:39 GMT

Movies of various genres and celebrated figures in Hollywood claimed their prizes yesterday, October 22, 2007 as Hollywood Film Festival organizers held the Hollywood Awards Gala Ceremony at Los Angeles' Beverly Hilton Hotel.

Scoring the most was musical feature "" for it saw star take home the Hollywood Supporting Actor of the Year title with producers Craig Zadan and Neil Meron accepting the Hollywood Producers of the Year Award. As part of the flick's cast, Travolta was also granted the Hollywood Ensemble Musical Comedy of the Year honor alongside other members like , Elijah Kelley, , , and .

October 23, 2007 09:12:35 GMT
Coming to its seventeenth anniversary in paying tribute to the innovative films and filmmakers, Independent Feature Project (IFP) came Monday morning (Oct 22) with the announcement of its 2007 Gotham Awards nominees, giving road movie "" and drama comedy "" two nods each.

Both features delightfully land slot in Best Feature alongside the likes of Not "", and "Great World of Sound", which leads the pack with three nominations, the other two being those of Breakthrough Director and Breakthrough Actor for Kene Holliday. It is the latter category that "Wild" also scores in for , who will be up against of "", Jess Weixler of "", and Luisa Williams of "Day Night Day Night" besides Holliday.

October 23, 2007 08:17:03 GMT
Better not missed this great chance, folks, especially those of you residing in Los Angeles and are craving to know more about "." 20th Century Fox as the studio producing the flick will hold an exclusive presentation on the upcoming sci-fi thriller at this year's L.A. Comic Book and Science Fiction Convention!

Held on November 4, 2007 in Shrine Hall, the event will have directors Colin and Greg Strause appeared on stage at 1:00 P.M. to preview special clips as well as to discuss the making of the film and take questions from the audience. It is also expected that the brothers will afterwards stay to sign autographs with Fox providing special give-aways from the movie, so make sure you'll be there.

October 23, 2007 07:16:47 GMT

The time has finally come for political drama "" to be unveiled as it encountered its world premiere yesterday, Monday, October 22, 2007 as part of this year's London Film Festival, highlighted by the arrival of its star on the red carpet.

The striking actor nicely spent over two hours prior to the screening to greet fans who had waited for him in the cold and wet weather, signing autographs and getting his pictures taken outside London's Odeon Leicester Square, where the premiere was held.

October 23, 2007 06:19:23 GMT
Early buzz on possible director for Paramount Pictures and Marvel Studios' "Captain America" has begun to make sound on the net by now. A tidbit coming from CHUD.com is pointing out that "" maker Nick Cassavetes may be up for the director's chair in the project.

The site appeared to have been sent an email from one of its readers saying that Cassavetes' mother Gena Rowland has indicated so on the ITV Network's show "This Morning." The actress was quoted to remark her son is "now instead thinking of doing CAPTAIN AMERICA."

October 23, 2007 04:57:36 GMT
Just saw its star score a prize at the first UK Nickelodeon Kids' Choice Awards, "" now is on the run to scoop up more trophies in. The fifth installment of the teen wizard film series has just been nominated for Best Feature Film at this year's BAFTA Children's Awards while also up for the Kids' Vote gong, the only public award in the ceremony.

For the event's top honor, the David Yates-directed fantasy is up against "", "", and "", which won Oscar's Best Animated Feature Film of the Year back in February. Challenge gets bigger in vying for most votes as it has to face a pack of other summer blockbusters like "", "", and "", to name few.

October 22, 2007 10:48:00 GMT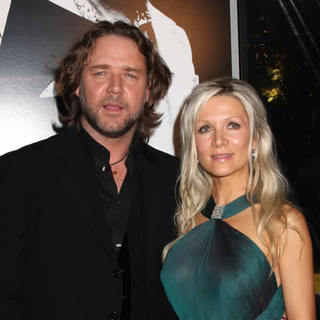 The brilliance of New York took some higher notches of brightness when a number of famous figures in U.S. entertainment industry gathered up for the world premiere of crime saga on Friday, October 19, 2007 at the Apollo Theatre.

Bracing the heavy rain, the flick's cast members cheerfully mingled with other celebrities at the scene, cheered up by crowds as they strolled down the red carpet for the screening. Pic's leading actors and both arrived with their wives, joined by co-stars , , rapper , Lymari Nadal, and Armand Assante.

October 22, 2007 09:57:41 GMT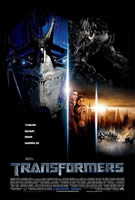 An annual celebration of the best in horror, sci-fi, fantasy, and comic genres brought by Spike TV, the Scream Awards once again gave out recognitions to a series of proud titles and names on Friday, October 19 at Los Angeles' Greek Theatre.

Big winner turned out to be none other than phenomenal robot movie "" as it gloriously swept out five prizes in total, most notably Best Science Fiction Movie. Pic also won its two leading actors and the title of Sci-Fi Star and Siren, respectively as well as Best F/X and "Jump-from-Your-Seat" Scene of the Year.

October 22, 2007 08:43:57 GMT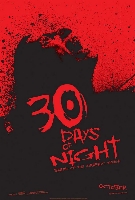 As people continue to opt for escapist fare in theaters, it's now the turn of vampire movie "" to taste its initial triumph on the box office competition running over the weekend of October 19-21, 2007.

Outdistancing its fellow new releases, the Columbia Pictures fright flick successfully garnered quite an impressive amount of $15.95 million in its three-day debut to snatch the top holder of the chart from "". The Lionsgate release in turn had to go down one place to number two, being only able to put another $12.2 million into its feedbag.

October 22, 2007 07:39:24 GMT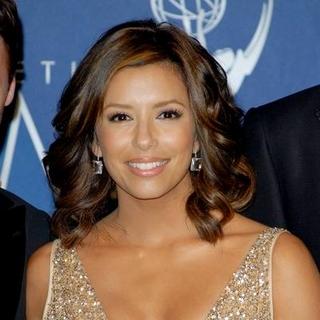 It's another big screen role for . The "Desperate Housewives" star has just been reported to land a starring slot in an elementary school comedy called "" for Starz Media and Ambush Entertainment.

Here the beauty, who recently adopted the last name of hubby behind her own, will be billed as a school inspector assigned to look into shady allegations at a school, run by an unprincipled school principal. Others submitted into the cast include , , , Kyle Gass, and .

October 22, 2007 06:56:05 GMT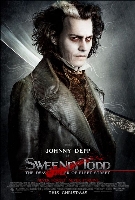 Cheer up those who expect more blood and gore in the upcoming Tim Burton-director "." A second trailer for the flick has finally arrived on the net, bringing with it a much darker tone which gives slight hint that pic will definitely be an R-rated feature.

Now can be watched via YouTube as seen below, the new piece drives out all of the fun of the first, even gives us our initial glimpse of the titular character slashing his victim's neck at the end of it. Yes folks, it's all about vengeance now.