September 15, 2007 08:12:34 GMT
Light your adventurous side up, folks, as the for "" has been fully launched by now.

Feel free to check out the trailer and image gallery as well as download wallpapers, AIM icon, and screen-savers featuring the characters from the flick. One that should not be missed is surely the "Gates' Challenge" game, in which you can test out just how great your decoding skills are.

September 15, 2007 07:22:51 GMT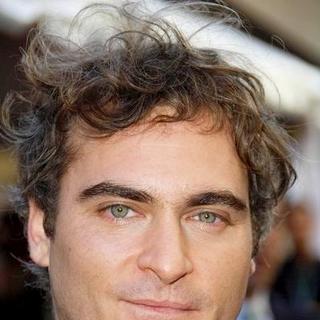 The North American premiere of "" probably became one of the memorable moments for moviegoers to remember from this year's Toronto International Film Festival. That's simply because all of four notable principal cast members delightfully managed to attend the occasion, held Thursday, September 13, 2007 at Roy Thomson Hall.

Yes, the likes of , , , and all were snapped to walk down merrily on the red carpet, all dressed nicely for the screening. Sorvino's husband, actor Christopher Backus, was also present as well as her father, veteran thesp Paul Sorvino, who took time to pose together with his daughter.

September 15, 2007 06:34:07 GMT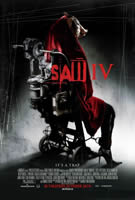 One could probably feel excited and depressed at the same time on the news informing Lionsgate Films has updated the for its forthcoming "."

The good thing is that the site has interesting, new features to look up to, which include a run-through of past traps and victims and the new "Autopsy" clip. The bad one is, not all of you out there can enter the site easily as it now puts an age verification screen in the home page that visitors must fill in to pass through. Guess this will also bring disappointment to fans living outside the States.

September 15, 2007 04:42:09 GMT
It has been some time since the last talk about possible Bond girl for "Bond 22" surfaced, and now a new one has it that producers Barbara Broccoli and Michael G. Wilson are in search for a Latina actress for the coveted role.

Report from FilmJerk, claimed to be based on the casting notices sent out yesterday morning (Sept 14), has stated that the wanted talent should be "in her late twenties, preferably with South American roots." What's more, she "must be quite beautiful, able to handle what promises to be a physically demanding role, fluent in English and, last but most certainly not least, a great actress."

September 15, 2007 03:55:48 GMT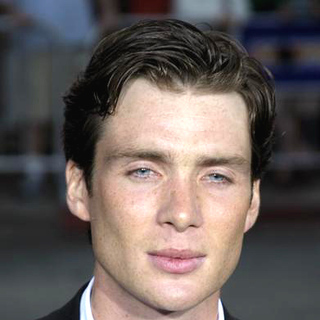 Equal acting partner for in biographical flick "" is eventually found. The Hollywood Reporter has revealed that Golden Globes-nominee has already been signed to join the veteran actor in the cast.

Based on Stan Lauryssens' autobiographical book of the same name, pic, which will span the 1960s-80s, follows the time in the life of famed painter Salvador Dali when most of his great work was behind him and he became more flamboyant. Murphy is billed to play Lauryssens, an art dealer whom Pacino's Dali developed a mentor-protege relationship with.

September 15, 2007 03:26:25 GMT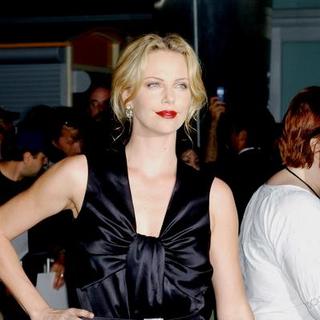 Fresh from the 32nd edition of Toronto Film Festival, serious drama "" landed its Los Angeles premiere Thursday, September 13, 2007 at Hollywood's ArcLight Cinema with most cast members attending.

Lead female arrived at the scene accompanied by long-time boyfriend , looking classic in black Christian Dior top. Joined the actress were co-stars , Wes Chatham, , Jake McLaughlin, , and who took wife along for the occasion.

September 15, 2007 02:25:54 GMT

German government has a change of mind on Bryan Singer-directed "", the WWII thriller based on the July Plot of German officials to assassinate Hitler. Delighting the filmmakers, the country's finance ministry finally decided to let the project use the Bendlerblock, the original site where conspirators of the assassination plot were executed.

Spokesman for the ministry, Thorsten Albig, told Bild newspaper there had been a change of heart about allowing the film's crew to shoot at the site, now a memorial and national German shrine. Known to be responsible for all property owned by the German federal government, the department initially denied the producers permission to take scenes there, explaining that it should be treated as a "place of remembrance and mourning" which would "lose dignity if we were to exploit it as a film set."

September 14, 2007 09:47:29 GMT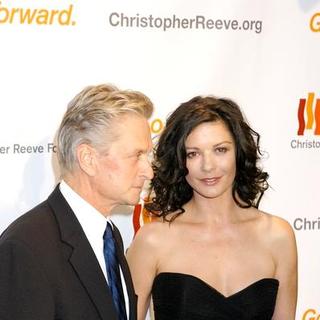 Hollywood's celebrated couple and are planning to pack their things to cross the ocean for filming a big screen feature.

"I'm looking forward to going to India," Zeta-Jones told The Times of India Thursday, September 13, 2007. "Michael and I are developing a script that will be set up in India. We will take our kids and all of us will come there, set up camp in India and shoot a film."

September 14, 2007 08:56:43 GMT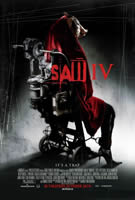 A clip for "" previously banned from this year's 2007 San Diego Comic-Con has finally made its way to appear online, which no doubt will mend the disappointment fans felt upon not being able to see it at the event.

Be warned though, as the piece, referred as "Autopsy" clip, obviously is not for the faint of heart due to its gory and extremely graphic content. As the clip's name suggests, it's all about the process of autopsy, performed on Jigsaw's corpse.

September 14, 2007 07:50:12 GMT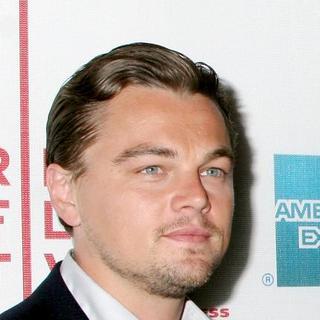 Seems big collaboration between two big Hollywood names is going to be something that we will often watch in the future. After the teaming up of and in "", reports are now circulating heavily that and will join forces in a historical epic feature entitled "Freedom Within the Heart."

In the project, set 1,000 years ago, DiCaprio reportedly has been billed as Brian Boru, the High King of Ireland, while Jones his nemesis, Ivor of Limerick. Story is said to put focus on the king, who united the country in battle against a Viking threat.

September 14, 2007 06:59:20 GMT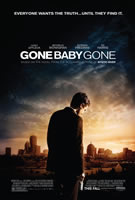 While moviegoers in the U.S. will get chance to see 's feature directorial debut effort "" in theaters nearby on October 19, 2007, those in the U.K. sadly have to wait for an indefinite time to see the flick grace the big screen in their country.

Buena Vista International U.K. has came to a conclusion to postpone the theatrical release of the mystery drama indefinitely due to the similarities found between the story presented in the flick and the recent real-life case of Madeline McCann, the British girl who disappeared from her Portuguese holiday apartment in early May.

September 14, 2007 04:53:18 GMT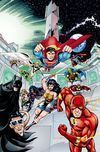 With the impending Writers Guild, Directors Guild, and Screen Actors Guild strike next year, many are wondering which movies the film studios put priority over before the strike hits in June 2008. Lucky for us, a full list of titles selected has already been put online by , which also contains handfuls of interesting info about some of them and the directors attached.

Along with the revelation, the site, however, does warn that some of the helmers mentioned may not have actually signed on or agreed to make the flick their next projects. Meanwhile, here are some points worth to take notice of from the list:

September 14, 2007 04:06:27 GMT
Preparing to display their on screen charisma together in one frame, and have both given their agreement to take part in a new drama feature entitled "" that has already had Jacqueline Bisset and in the cast lineup.

Pic is said to present a pair of story lines that revolve around two brothers, played by Lucas and Haas. While Haas' character has to deal with his mother, portrayed by Bisset, his brother is lost in life until he is befriended by a scam artist, played by Brody.

September 14, 2007 02:53:43 GMT

With things all fixed for "" to enter production soon, looks like it's the right time for New Line Cinema to unveil the day the flick is going to take off.

Yes, MTV has obtained information stating that the studio and HBO Films will launch the film to theaters nationwide next year on May 30 to be exact. Pic thereby will face quite tough competition on the box office as the Judd Apatow-produced "" and Eddie Murphy comedy "Starship Dave" are also slated to come up on the same date.

September 13, 2007 09:44:30 GMT
Bringing out something new about its upcoming motion-capture flick "", Paramount Pictures has smoothly posted online another movie still from the picture which just shows how amazing the film is going to be visually.

As displayed above left, the image, exclusively given to MTV, presents a great close-up look of the titular character, which superbly points out the fine motion capture made for the CGI feature. Without careful look, one could probably mistake it for the real face of himself, who does lend his facial appearance and voice for the movie.