September 12, 2007 03:40:27 GMT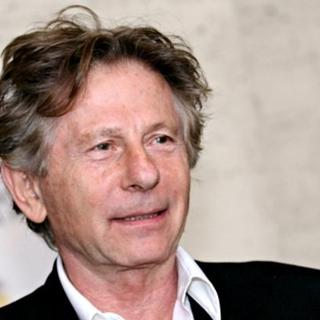 Facing conflicts in his helming schedule, Roman Polanski has made a shocking decision to drop out his duties on "", a dramatic thriller feature he had been attached to direct since February this year, Screen Daily reports.

The Paris-born filmmaker is learned to quit the big-budgeted project after Summit International indicated it may have to postpone the film's principal photography in Europe next summer because of concerns over a possible industry strike. The company currently is selling worldwide rights as well as looking for Polanski's replacement with producers Robert Benmussa and Alain Sarde.

September 12, 2007 03:23:18 GMT
Kicked off her early career as one of the finalists on the third season of the FOX television series "American Idol," is famous already, thanks to her Oscar winning role in the 2006 "". And now she's willing to try another acting role by signing to join the cast of the forthcoming movie version of hit television show "Sex and the City."

Hudson is said to be in final negotiations to star in the comedy romance flick, joining its original cast , , , , and . She's set to portray the assistant to Sarah Jessica Parker's Carrie Bradshaw.

September 12, 2007 03:00:35 GMT
Filming on "" moved to take place on Hollywood Boulevard Monday, September 10 and some images taken from the spot have delightfully been posted online for moviegoers to enjoy at.

Brought up by ComingSoon.net, the photos, like those appearing on the net prior to these ones, still feature the superhero action drama's leading stars and . It can be seen that the two wore the same outfits they put on during the previous shooting last month.

September 11, 2007 09:39:01 GMT
Looks like filming on "" has already been commenced by now despite director Zack Snyder's statement to get it started on September 17, 2007 as few images taken from the flick's set have apparently surfaced on the net, thanks to Watchmencomicmovie.com.

Said to be sent by an anonymous insider on the set of the project, the photos were shot at Nat Bailey Stadium in Vancouver, Canada just before the filming of a flashback scene of a meeting between Dr. Manhattan and JFK at the White House. Captured by the camera were the look-alike actors playing the president, Jackie and a young JFK Jr. in their last minute make-up and costume preparations before the shoot.

September 11, 2007 09:00:00 GMT

After those of casting and director, not to mention buzz about using motion capture CGI technique for the flick, talks on "Justice League of America" now are getting their way on the production matters of the project.

ObsessedWithFilm.com has obtained info from its reader in the Australian film community telling Warner Bros. Pictures has given greenlight to the flick as their summer 2009 tentpole. Shooting is said to principally take place in Sydney from February to June 2008 under the direction of George Miller.

September 11, 2007 08:28:20 GMT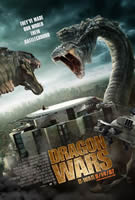 Continues to provide wonder for fans of fantasy genre, Freestyle Releasing has delightfully unleashed a new clip for its "" on the net, which sure gives moviegoers more to see of in their wait for the movie to come this Friday, September 14.

Posted exclusively at , the new clip is also able to be accessed through section on AceShowBiz.com. It shows shots of the fire breathing Bulcos, the mutated birds resembling European dragons in appearance that are bred by the Atrox soldiers for aerial combat.

September 11, 2007 07:40:25 GMT

Earth could probably be not the only planet presented in the upcoming "."

A scooper for ShockTillYouDrop.com has brought an interesting tidbit saying the sci-fi action thriller will provide a long-awaited look at the home world of the Predator species. The planet was once planned to be the center of a shelved "Predator" sequel cooked up by "" helmer Robert Rodriguez.

September 11, 2007 07:07:30 GMT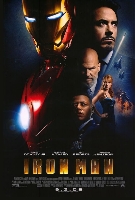 Taking an earlier flight from the planned date of Tuesday, September 11, 2007, the teaser trailer for "" has delightfully been available for superhero fans to grab online at Apple.com since Monday, September 10.

Put on the of the site in HD, the clip runs quite long for a teaser, going almost two and a half minutes. Though containing many footage from that shown at this year's San Diego Comic-Con, it is more fast-paced and compact than the previous one in following Tony Stark from his abduction in Afghanistan to his creation of a high-tech armor to escape captivity.

September 11, 2007 06:35:29 GMT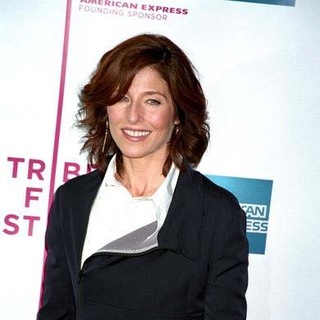 Running her career quite smoothly this year, has put one more starring role into her big screen resume. Variety has reported that the Oscar nominee is on her way to appear opposite Steve Coogan in a high school comedy entitled "."

Story is said to focus on a teacher who tries to save his drama department by writing a sequel to William Shakespeare's "Hamlet." "" helmer Andy Fleming is set to direct based on the script he wrote alongside Pam Brady, whose most recent writing work, "", currently is in theaters.

September 11, 2007 04:49:37 GMT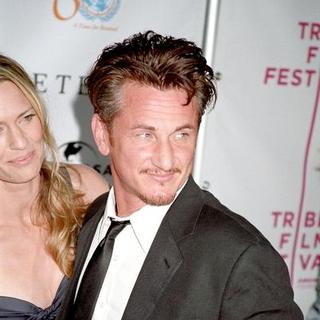 On the way to forge what could probably be one of the anticipated collaborations on screen, and are both reported to be attached as the leading actors in a biopic about '70s politician Harvey Milk that Gus Van Sant is set to direct.

A long-gestating project, pic is the latest chapter in a long-running race to film the biopic of the first openly gay prominent elected official following Bryan Singer's "The Mayor of Castro Street." Penn is plotted to play the politician while Damon his assassin, Dan White.

September 11, 2007 04:10:32 GMT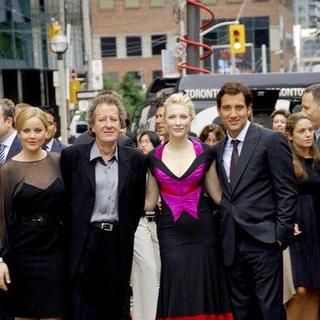 Big Hollywood names continue to take turn in highlighting the 2007 Toronto International Film Festival and Sunday, September 9 was the time for the starry cast of "" to bring another memorable moment at the event.

Portrayer of the titular character, , delightfully made her way to attend the world premiere for the period drama at the festival held at Toronto's Roy Thomson Hall. Accompanied the actress were fellow co-stars , , and who looked charming in dark suit and tie.

September 11, 2007 02:41:45 GMT

Though the basic premise of "" has already been revealed by the filmmakers, little is known about the plot details for the anticipated project until now. But it seems ObsessedWithFilm.com has got grip on the matter as it claimed to have obtained exclusive details on events told in the movie.

Stating the flick will reunite and as the titular character and his fellow mutant Professor X, respectively, the site openly informed that pic is book-ended with two scenes in Poland at the 60th Anniversary of the Auschwitz Liberation which take place within the timeframe of the first three "X- Men" films.

September 10, 2007 09:04:43 GMT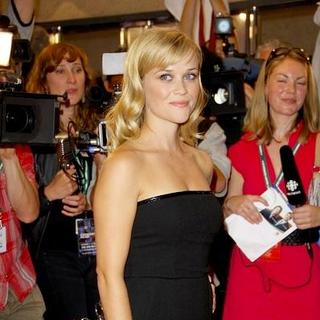 Big excitement filled the front part of Toronto's Roy Thompson Hall on Friday, September 7 when several Hollywood notable names came down to strut along the red carpet at the premiere for "" at this year's Toronto International Film Festival.

Stealing most attention no doubt was the flick's female lead who preferred to wear a strapless tight black velvet dress for the occasion. Co-stars and Omar Metwally were also spotted to be present despite the apparent absence of other noted cast members, and .

September 10, 2007 08:00:56 GMT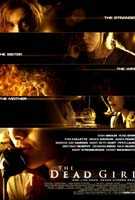 Presenting a riveting depiction on how violence contaminates otherwise ordinary lives, Karen Moncrieff-directed four-chapter tale "" was announced to be the winner of the Grand Prize at the 33rd edition of the annually-held Deauville American Film Festival on Sunday, September 9, 2007.

Expressing her deep gratitude for the honor, a semi-stunned Moncrieff in a touching nod to slain filmmaker Adrienne Shelly said, "My film is about violence, and one of the filmmakers is not with us because she was a victim of violence." Shelly's final work "" was well received in the competition, being previously subjected to glowing critical reviews at this year's Sundance Film Festival.

September 10, 2007 07:03:38 GMT

Finally, now we know how to properly address the fourth installment of "Indiana Jones" franchise, previously known as "Indiana Jones and the City of the Gods", many thanks to .

Coming on stage to present Female Artist of the Year prize at MTV's Video Music Awards held on Sunday, September 9, 2007, the rising star openly informed the folks in attendance as well as at-home viewers that the project from now on is called "."