November 05, 2007 04:52:10 GMT

Chance finally has come upon us to take our early look on the star-studded "." New Line Cinema as the studio behind the flick has finally launched online the first trailer for the crime drama, starring , , , and .

Having duration of two and a half minutes, the trailer can now be reached through AceShowbiz's section, or simply take a look at it below. It mostly centers on the character Norton plays, Ray Tierney, giving us a peek on his family of cops and his investigation on a corruption scandal that involves his own brother and brother-in-law.

November 05, 2007 03:23:36 GMT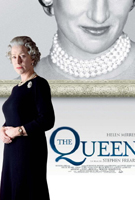 The "European Oscar" is about to roll once again now that the European Film Academy officially announced contenders for its European Film Awards this year on Saturday, November 3, 2007 at the Seville Film Festival.

Selecting a number of acclaimed titles and names, the Academy gives special attention to British royal family drama "" by granting it six nods in total, thereby putting the flick on top of the list. Nominations given included those of best picture, best actress for , and best director for Stephen Frears.

November 03, 2007 08:01:51 GMT

New Line Cinema does know how to entertain us in our anticipation for the launch of its fantasy adventure "." The studio has generously brought up a big batch of awesome character posters for the movie online, of course for us to feast on.

The collection features eight principal characters from the film with their daemons, except for Witch Queen Serafina Pekkala. As seen below, they are Lord Asriel with his daemons Stelmaria, Farder Coram with Sophonax, Lyra Belacqua with Pantalaimon, Ma Costa with Hawk, Lee Scoresby with Hester, Lord John Faa with Crow, and Mrs. Coulter with Golden Monkey.

November 03, 2007 07:20:43 GMT

Two principal cast members from Disney's "High School Musical" franchise reportedly are ready to get back for "", the studio's big screen version of the hit franchise.

Usmagazine.com claims to have obtained info from sources close to the project that and will positively reprise their respective roles as Gabriella Montez and Sharpay Evans. The former one was even said to about receive a "substantial increase" in pay despite her recent nude pictures scandal.

November 03, 2007 06:34:21 GMT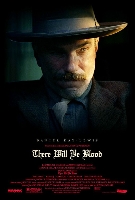 After those of promo and international version, a domestic trailer for Paul Thomas Anderson-directed "" finally has made its way to land safely on the net by now.

Taking over two minutes to spin, the piece can be accessed through page at AceShowbiz. The main focus here is none other that lead character Daniel Plainview, played by , who delivers intense and gripping monologues as the trailer spins.

November 03, 2007 05:50:20 GMT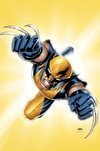 Details about story and shooting locations of "" could be spoiled by now as Stuff.co.nz seems to have tons of information regarding the project which is about to get shot soon.

Pic is claimed to mostly get filmed at Fox Studios in Sydney, Australia with events taking place in the 1970s. Other locations reportedly will include those at Arcadia Station and Deer Park Heights as well as Kingston Beach, Milford Sound, Rees Valley, Skippers Canyon, and Naseby Forest.

November 03, 2007 04:13:53 GMT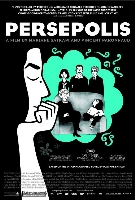 Recognized to be the most original and imaginative debut feature screened at this year's Times BFI London Film Festival, animated flick "" was granted the BFI Sutherland Trophy on Thursday, November 1, 2007.

Announcement was made during the closing-night gala of the 51st edition of the festival held at London's Odeon Cinema in Leicester Square. The honor then got presented by member of the jury Natalie Press to Candy Vincent-Smith from Optimum Releasing on behalf of directors Vincent Paronnaud and Marjane Satrapi who both were unable to attend the presentation.

November 02, 2007 09:25:04 GMT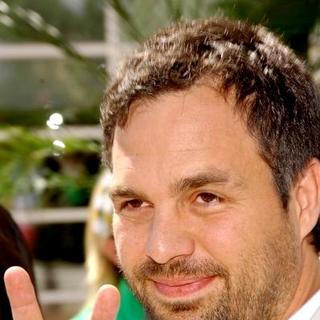 Apparently pleased with the result of its recent release "", Paramount Pictures has appointed the thriller drama's director David Fincher to once again take helming duties for it, this time in a promising feature entitled "."

A big screen adaptation of a graphic novel by Matz, whose real name is Alexis Nolent, pic focuses on a top assassin suddenly plagued by his conscience and a highly competent cop hot on his tail. Assigned to work on the script is Alesandro Camon, who is currently scripting "" also for Paramount.

November 02, 2007 08:58:02 GMT
Though "" remains stalled up to now, it does not mean that Peter Jackson and Neill Blomkamp are going their separate way. Far from it, they will join forces once again to work on together a live-action sci-fi feature titled "."

Variety reports that project thereby will be Blomkamp's feature directing debut instead of "Halo" while Jackson is learned to serve as the producer via his WingNut Films production banner. Apart from the helming duties, the former has also been assigned to pen the script with partner Terri Tatchell.

November 02, 2007 08:36:32 GMT

Pleaded guilty of receiving stolen property and commercial burglary for plotting to sell the stolen goods online, a man stealing materials of "" from director Steven Spielberg's office was finally sentenced to serve prison time on Thursday, November 1, 2007.

Confirmation was made by Sandi Gibbons, spokeswoman for the Los Angeles County District Attorney's Office. The man, revealed to be a 37-year-old Cerritos, California, resident named Roderick Davis, reportedly accepted a plea deal of 28 months in the end after being faced up to four years in state prison.

November 02, 2007 07:59:11 GMT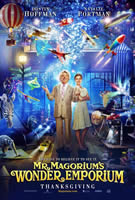 A new clip to upcoming fantasy "" has safely landed on the net in the follow-up to the previous one launched last week.

Going a bit over half a minute, the clip is available at yet you can also find it via a link on page at AceShowbiz. Simply titled "Open", it gives an awesome look inside the magical store with children playing around happily before shifting to center on Mr. Magorium himself, played by .

November 02, 2007 07:12:46 GMT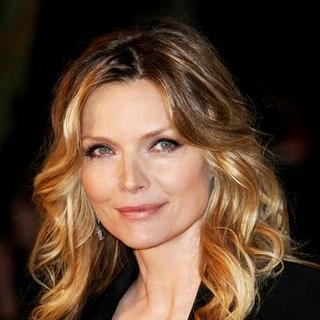 The extremely popular 1978 musical flick "Grease" may have great possibility to get a remake, and what's more, it could get to star in also, that's if looking from what remarked recently.

Britain's Daily Express claims to have been told by the actress that she has been approached to take part in a new version of the movie with Simpsons being tipped for the role of Sandy Olsson, played by in the original.

November 02, 2007 05:22:27 GMT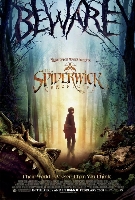 Intends to enhance the adventurous excitement presented in "" on larger screen, Paramount Pictures and IMAX Corporation announced Thursday, November 1, 2007 that the fantasy adventure is going to also get an IMAX release when it opens in conventional theaters on February 15, 2008.

With the announcement, pic thereby marks the fourth film of Paramount Pictures to grace IMAX screens in the past five months. It certainly will then be digitally re-mastered into the unparalleled image and sound quality of The IMAX Experience through IMAX's DMR (Digital Re-Mastering) technology.

November 02, 2007 05:05:32 GMT
Choice has been made and decision has been taken. Yes, aka Dwayne Johnson finally has fixed his mind on which character he will play in superhero flick "Shazam!" which New Line Cinema is currently developing.

Revealing his pick to IESB.net during a press junket for Richard Kelly-directed "", the former wrestler told the site that he has chosen the role of Black Adam over that of Captain Marvel for the project. The hunk was previously noticed to call on fans of the characters in an interview with MTV to help him select which one he should take.

November 02, 2007 04:05:38 GMT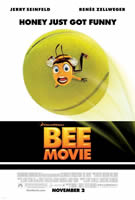 By this Friday, November 2, we can already take our full look on CGI animated flick "", but DreamWorks Animation appears to still eager in giving us one more peek on its latest creation for sure.

Yes, an eleventh clip to the film has made its way to come up online by now, available on , but sure you can reach it through section at AceShowbiz. Titled "Time to Pick a Job at Honex", it features a sequence where Barry Bee Benson, voiced by , is trying to find himself a job, accompanied by his best friend and confidante Adam Flayman.