July 13, 2007 03:09:31 GMT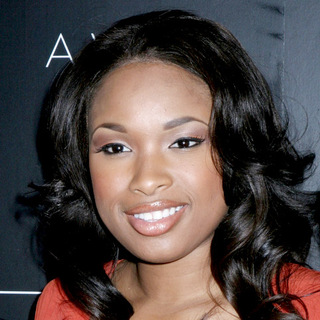 Able to display her singing knack in "", may go rapping in her future starring vehicle as well.

The Oscar winner reportedly has caught the attention of rapper who is keen to have the actress played her in a Hollywood feature about her life, being thought by the "Work It" singer to be the perfect one to take on the life account of hers on the big screen.

July 12, 2007 10:03:00 GMT
Speculations keeps rotating high on the possible casting lineup of "." After Oscar winner was said to be on the run to play Mr. Spock, now words have it that someone else has been offered the part instead.

According to CHUD, filmmakers of the flick are currently in negotiations with to have him donned the suit of the Vulcan science officer, known for his distinguished ability of mind meld. The "Heroes" villain, who has been mentioned as a fan favorite for the role in many forums, first popped up on the "Trek" radar last year, expressing his interest in portraying the character.

July 12, 2007 10:00:57 GMT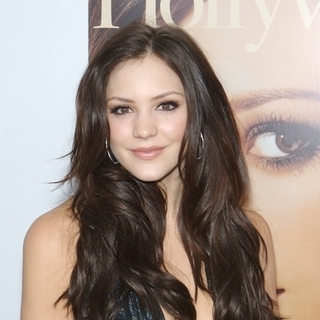 Lining up to accompany in the actress-starred untitled comedy, "American Idol" runner-up , , , , and Dana Goodman have all agreed to get their names put in the project's cast list, The Hollywood Reporter has revealed.

A joint production of Columbia Pictures and Happy Madison Productions, pic focuses on Farris' character, a Playboy bunny kicked out of the Playboy Mansion, who becomes the house mother to the lamest sorority on campus. The quintet's inclusion is learned to fill in the major roles of the sorority sisters, thereby solidifying the flick as the first female-driven comedy to come out of the production company.

July 12, 2007 09:45:35 GMT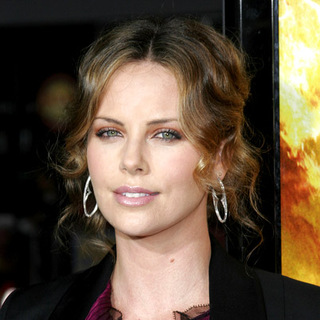 Seemingly puts more favor on drama genre lately, has scored deals to topline another film feature of the kind entitled "" that 2929 Productions is currently financing.

The Oscar-winning actress reportedly will portray a woman named Sylvia who attempts to find common ground with her parents after a turbulent childhood. Filming is scheduled to begin November this year using budget below $20 million under the direction of "" scribe Guillermo Arriaga, who encounters his feature directorial debut here.

July 12, 2007 08:53:50 GMT

Obtaining a prestigious venue to introduce "", filmmakers of the flick have successfully got their cinematic work a slot at the 64th annual Venice Film Festival set to spin this year from August 29 to September 8.

As the thriller mystery will have its world premiere there, stars and are expected to attend the screening as well as helmer . The remake of Joseph Mankiewicz's 1972 effort, pic finds Caine portraying a writer who lures his wife's lover, played by Law, into a twisted game.

July 12, 2007 08:12:05 GMT
Faithful in delivering adolescent-targeted features, Walden Media is on the move to spark a new one entitled simply "" following its successful purchase on the film rights to Ingrid Law's debut novel of the same name.

Deal was announced in conjunction with the acquisition by Walden and Penguin Young Readers Group of North American rights to the writing work in a preemptive multi-book deal. It is informed that the book will be published under Dial Books for Young Readers/Walden Media banner in May next year.

July 12, 2007 07:27:19 GMT
Ready to give major contribution for the flick, and have both enlisted themselves in the voice cast of the English-language version of "", Sony Picture Classics' animated feature adapted from the Marjane Satrapi autobiographical, bestselling graphic novel.

Joining the already-announced Gena Rowlands and Catherine Deneuve also Deneuve's daughter Chiara Mastroianni who is set to reprise her part in voicing the lead character of Satrapi, Penn reportedly will fill in the voice of Satrapi's long-suffering father while Pop that of the young girl's rebellious and politically active uncle.

July 12, 2007 06:35:43 GMT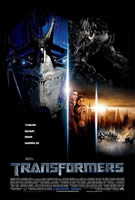 As mighty as the robot aliens it presents, "" really proves to be one of the top movies DreamWorks Pictures and Paramount Pictures ever produce for it easily creates a number of new gross records, most of them being for non-sequel features.

For the first full day of release record, the sci-fi actioner satisfyingly opened on Tuesday, July 3 to rake in $27.8 million and beat out last year's "" before outstripping 2004's "" for the July 4th holiday record with $29.073 million.

July 12, 2007 05:06:14 GMT
Becoming one of the most anticipated sequels this year, it's no wonder to see "" already score such an impressive start in its opening day on the Tuesday (July 10) going on Wednesday (July 11) midnight screenings.

Screened in 2,311 theaters, the fifth installment in the popular franchise has amazingly garnered a large sum of $12 million during the showings, foreshadowing a huge first five days for the film. Pic opened fully Wednesday morning in 4,285 theaters, the second-widest ever trailing only "" (4,362).

July 12, 2007 04:27:46 GMT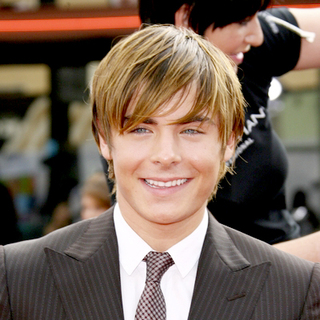 Striving to expand his big screen credits after "" and "Seventeen", is reportedly engaged in talks to topline Paramount Pictures' musical feature "", which turns out to be a remake of the studio's 1984 flick directed by Herbert Ross.

Along with Efron, TV director Kenny Ortega is also in negotiations to perform double task of helming and choreographing. If deals are reached, pic therefore will extend the collaboration between the two that has been established since Disney Channel Original Movies' hit "High School Musical."

July 12, 2007 03:42:16 GMT
Seemingly walking on steady path in his directing career, Darren Grant has signed on to helm "", a film feature about the world of American burlesque formerly known as "Untitled Bille Woodruff Project", Variety has revealed.

Just sold to The Weinstein Co. banner, the dance flick focuses on a small town dreamer who moves to Chicago with the hopes of joining a prestigious dance company. Things, however, unexpectedly go haywire for the aspiring dancer, forcing her to work in a burlesque club instead.

July 12, 2007 03:09:29 GMT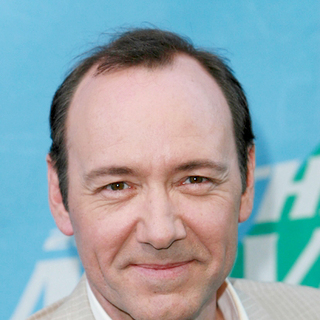 Taking the same decision as his "" co-star did earlier, Kevin Spacey has been confirmed to reprise his role of Lex Luthor in "Superman: The Man of Steel."

According to Variety, Spacey has met helmer Bryan Singer in New York regarding the sequel during his Broadway stint for Eugene O'Neill's recently wrapped "Moon for the Misbegotten." It is said that the actor hopes to shoot his scenes on a six-week block next year following the completion of his run in David Mamet's play "Speed the Plow" in April.

July 11, 2007 09:40:48 GMT

Coming to his next effort after the upcoming "", Alan Parker has given his agreement to both write and direct "", a co-production of Scott Rudin Productions, Ruby Films, and BBC Films in partnership with Miramax Films and the U.K. Film Council.

An adaptation of Jamila Gavin's Whitbread Children's Book Award winning novel of the same name, the project depicts the epic adventure of two orphans raised in Britain's Coram hospice in 1741 -- one rescued from an African slave ship, the other the abandoned son of the heir to a great estate.

July 11, 2007 09:23:56 GMT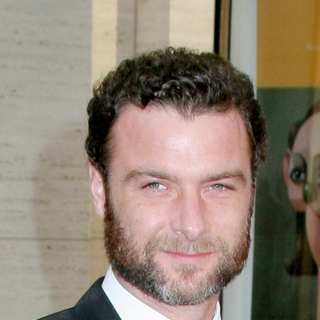 Willingly lending his deep voice, "" star has come onboard to narrate "", a large-screen feature from National Geographic set to have its premiere globally in both 3D and 2D at IMAX and other specialty theaters on October 5 this year.

Presenting a combination of live action and CG animation, the movie is intended to take audiences back 80 million years to explore the lives of dinosaur-era ocean dwellers. Lisa Truitt serves as the producer with the likes of Xavier Lestourneaud, Suzette Barnett, and David Harrisson working in the visual effect department.

July 11, 2007 08:51:17 GMT
Wasting no time in following up its newest romantic comedy "" with another of the genre, Walt Disney Pictures is reported to set up "" based on a spec script by Julie Golden, who recently got hired by Walden Media to work on screenplay for "Sherlock's Secretary."

Pic concerns a bride who finds out that she was cursed at birth so that her romantic relationships have six-month expiration dates. Trying to save her marriage, she then heads for the Brazilian rain forest to reverse the curse yet ironically discovers she falls in love with her river guide.