August 03, 2007 03:18:08 GMT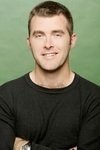 Establishing a promising mutual collaboration, famed filmmaker McG has struck an exclusive film deal with Warner Bros. Pictures to develop film features under the company banner for three years ahead.

Three big screen projects are learned to have been set up for McG to direct for his Wonderland Sound and Vision shingle with the studio: an action comedy titled "Nightcrawlers", a spy pic to be produced by Basil Iwanyk, and a heist drama called "."

August 03, 2007 02:39:55 GMT
It's not until December 14 that moviegoers finally can see "" come to the surface yet a sequel has already been prepared to be developed at Warner Bros. Pictures by screenwriter Mark Protosevich for sure.

According to Los Angeles Times, the man has pitched the company on a follow-up to the action horror thriller although no deal has yet been finalized. Protosevich, a native of Chicago, Illinois, previously got hired for four different times to work on the script, which was at one time optioned by 20th Century Fox with talk of Ridley Scott and as director and star, respectively.

August 02, 2007 10:03:57 GMT

May have let slip casting information on the new Bond Girl for "Bond 22", Australian actress has pointed out to MTV News that the role has probably gone to her fellow thesp , who also happens to be her real-life friend.

The statement came right from Byrne's mouth during a recent interview with MTV when she was asked whether she had been contacted about the part. Denied any involvement in the project, the beauty surprisingly later exclaimed, "I think Abbie Cornish�s got it."

August 02, 2007 09:20:16 GMT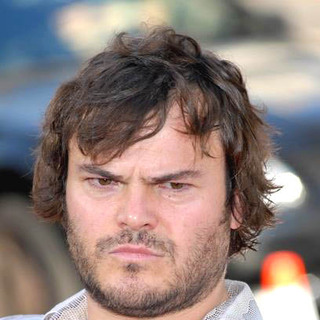 He's been a music teacher, a film producer, and a Mexican wrestler, and now is about to become an adventurer as well, obviously for the big screen. Yes, has signed on to assume the profession in his new starring vehicle "", which he also produces.

Described as a faux documentary made from recently "discovered" footage from 1979, the adventure comedy is said to chronicle the disastrous journey of a self-styled Indiana Jones-type adventurer who travels around the world trying to find the Yeti, El Dorado, the lost tomb of Jesus, and other great mysteries.

August 02, 2007 08:52:02 GMT

Looks like George Miller is up for something big in his film-directing career. Latino Review and Collider.com have both come up with reports claiming the "" helmer is considering to take the director's chair in the anticipated "Justice League of America", which Warner Bros. Pictures is currently setting up under its banner.

Collider.com even further pointed out that Superman, Batman, The Flash, Wonder Woman, and the Green Lantern could possibly be featured in the project. Also informed the flick may become a priority for Warner Bros. than "Superman: The Man of Steel", the site surprisingly revealed that there is a rumor out there saying one of these superheroes would not see a sequel, which only means that the company is planning a death on the character.

August 02, 2007 07:49:23 GMT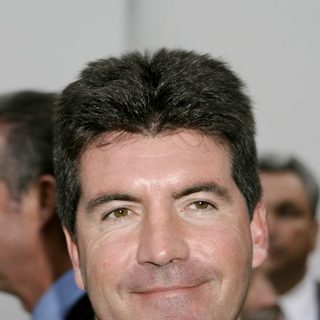 Music mogul apparently has developed a new interest in entertainment industry. The "American Idol" judge reportedly is now venturing into film production through a music-themed project tentatively titled "Star Struck."

Inspired by Alan Parker's 1980 effort "Fame", pic will be set behind the scenes of a TV singing competition in the vein of "Idol" and British show "X-Factor" while centering on the show's ten contestants who try to make it to the top.

August 02, 2007 07:20:13 GMT
Mystery continues to surround on J.J. Abrams-produced monster movie "1-18-08." Also referred as "Cloverfield", the project now is speculated to have a new title called "Overnight."

A posting on Slashfilm.com has informed a new trademark named "Overnight" was registered on July 18, 2007 for the use in "motion picture, television and music production and distribution services" by attorneys known to be associates of Abrams. What makes things fishy here is that they also happen to be the ones registering the , which has been presumed to be the viral website for the project, as well as the name of Abrams' production company, Bad Robot.

August 02, 2007 05:13:42 GMT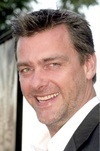 Vigilante Frank Castle is ready to load his guns again this year. Lionsgate Film as the company producing "The Punisher 2" revealed in its new press release issued on Wednesday morning (August 1) that production on the flick has been set for an October start date with "Rome" star starring under Lexi Alexander's direction.

Marks the third screen incarnation for the Marvel Comics' anti-hero, the project reportedly will be made for an R rating and take place in New York where the titular character runs up against a mobster. Nick Santora, Kurt Sutter, Matt Holloway, and Art Marcum penned the script while Marvel Studios' Kevin Feige is producing alongside Avi Arad and Gale Anne Hurd.

August 02, 2007 04:17:12 GMT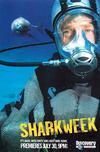 Going into the surface Sunday night (July 29), Discovery Channel's "Shark Week" really got off on the right fin in its twentieth anniversary with the airing of "Ocean of Fear: The Worst Shark Attack Ever."

Telling about the true story of survival experienced by the crew of the sinking U.S.S. Indianapolis, the program amazingly attracted 3.9 million total viewers from 9-11 PM to become the highest-rated premiere episode on record for the event, beating out 2003's "Anatomy of a Shark Bite" (3.2 million).

August 02, 2007 03:44:35 GMT

Another day, another project from Universal Pictures. The giant film company is now being reported to have put a new sports comedy titled "" into its future movie slate following its plan to make "Shinobi" alongside Circle of Confusion and Spitfire Pictures.

Story takes shape after a fire incident destroys a local YMCA's tennis court, leading the kids to ask a favor of a local country club to allow them playing on its courts for the summer. This, however, ignites a rivalry between a hardworking blue-collar YMCA pro and a blue-blooded playboy country club pro.

August 01, 2007 09:17:50 GMT
Fans of the Caped Crusader may hear something different by the time they watch "" in theaters nearby.

An exclusive report brought in by Superhero Hype! has earned statement from composer Hans Zimmer saying he is working on a new Batman theme for the highly-anticipated project, which will be the second installment in the revitalized superhero franchise.

August 01, 2007 08:49:13 GMT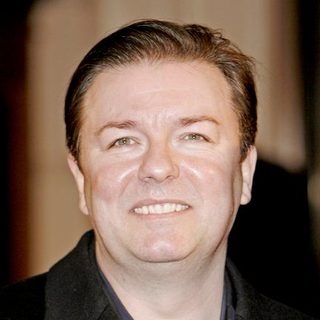 Need not surprise, folks, the "" is set to have obviously only happens on the big screen for sure.

Yes, the British comic reportedly gets attached to topline the comedy for Warner Bros. Pictures, which will set it up under its banner alongside Mosaic Media's Charles Roven and Richard Suckle.

August 01, 2007 08:17:24 GMT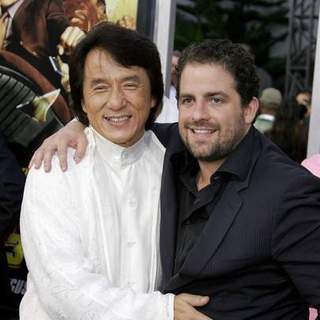 The world-famous Grauman's Chinese Theater indeed got more crowded than usual on Monday, July 30 as numerous enthusiastic people flocked to greet well-known figures coming for the L.A. premiere of "", the latest threequel in this summer set to open August 10 in theaters stateside.

Most eyes fixed on star when the martial arts veteran, luminous in a loose white outfit, ran cheerfully down the Hollywood Boulevard, dishing out smiles and kisses to delighted fans and flashing cameras.

August 01, 2007 07:40:27 GMT

Entering the realm of comic-book adaptations, Walt Disney Pictures is on its way to bring to the surface high-tech comedy "Pet Robots" based on a graphic novel of the same name alongside BenderSpink's Chris Bender and J.C. Spink, Variety has reported.

Names to direct, adapt, and star are still unknown yet, but it has been confirmed that Jake Weiner will executive produce with Jon Silk co-producing. Weiner is no stranger to the comic-book-adaptation thing, having previously co-produced 2005's "", New Line Cinema's film version of the John Wagner and Vince Locke graphic novel.

August 01, 2007 06:45:39 GMT

After struggling to get "Snow and the Seven" into the surface, Walt Disney Pictures finally is bringing the project into another phase of development as the studio has successfully tapped veteran music-video director Francis Lawrence to handle helming matters on the flick.

A live action East-meets-West take on the "Snow White" fairy tale, the fantasy adventure focuses on a British girl raised in 19th century Hong Kong who realizes that her destiny is to conquer an evil force. This thus leads her to get prepared to fight under the tutelage of seven Shaolin monks.