November 12, 2007 09:57:08 GMT
Elaborating his big screen resume, rapper has given his commitment to take part in Vietnam War drama "" which Oliver Stone is set to direct, The Hollywood Reporter has revealed.

The man, whose real name is Alvin Joiner, thereby joins the cast already filled by , and . Here he will portray a soldier who is convinced he carried out his orders in a moral way.

November 12, 2007 09:35:22 GMT

The one to play Draco Malfoy's mother in "" has already been picked, folks. CBBC recently posted an exclusive report stating the coveted role has been bestowed upon Helen McCrory, known primarily for her stage and television work.

Last seen as Mrs. Radcliffe in "", McCrory originally was billed to portray Bellatrix Lestrange in "", but had to pull out due to her pregnancy. The part, as we have known, ultimately went to instead.

November 12, 2007 09:10:39 GMT
Shooting on "" in Hong Kong hardly ran smooth on Friday, November 9, 2007 as it got interrupted by crowds trying to get a closer glimpse on the whole process, the Hong Kong Standard reported.

Film crews at that time were taking shoots around the city's oldest wet market when great number of curious onlookers flooded the area to get better look on the project's star and . The take itself ran from noon during the hectic market delivery time with dozens of lorries driving up a narrow road below the Central escalator.

November 12, 2007 07:14:49 GMT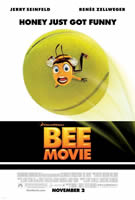 Major change marked the domestic weekend box office running November 9-11, 2007 as last week's runner-up "" surprisingly toppled down last week's champ "" to become the new No.1 movie of the chart in its second spin.

The CGI animated feature packed in family crowds to pull in $25.6 million while the crime saga fared slightly lower at $24 million in ticket sales. The twosome, in the meantime, prevented newcomers "" and "" to go no further than the third and fourth rank, respectively as "Claus" took in $18.5 million while "Lambs" $6.7 million.

November 12, 2007 05:21:01 GMT

Eagerly gathered up once again, key cast members of Kirsten Sheridan's "" merrily celebrated together the New York City premiere for the drama yesterday, November 11, 2007 at the city's Ziegfeld Theater.

Leading lady looked fresh yet elegant in classic black dress while her co-star showed off his newly shorn look as he casually walked down the red carpet alongside longtime girlfriend Reena Hammer. Other cast members spotted to also attend the screening were and child actor who portrays the title character.

November 12, 2007 04:48:13 GMT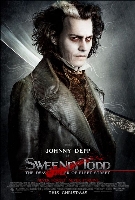 Already given us a couple of trailers for its upcoming "", DreamWorks SKG and Warner Bros. Pictures now have come up with a new batch of production stills from the musical drama thriller for your eyes to feast on.

All showing gloomy, dark atmosphere, the photos mostly take focus on the movie's male lead in his role as the titular character, a wrongfully imprisoned barber who turns into a serial killer. Pictured alongside him are as Todd's partner-in-crime Mrs. Lovett and as Anthony Hope, among others.

November 12, 2007 03:50:02 GMT
Blinding flashlights marked New York City's DGA Theatre as principal cast members and VIP guests came down to attend the world premiere of Fox-Walden's "" on Sunday, November 11, 2007.

From the former lineup, there spotted , , , and 11-year-old Zach Mills, who plays Eric Applebaum, the Hat Collector in the drama fantasy. As the only lady in the pack, Portman made quite a bright appearance that day, dressed in a leggy hot pink mini-dress and metallic shoes while flashing her warm smile throughout.

November 10, 2007 06:53:12 GMT

The moment horror fans have been waiting for is finally coming. That's right, this year's After Dark Horrorfest has ultimately come to life once again to pay its homage to the goriest of all film genres in its "Eight Films to Die For", beginning from Friday, November 9, 2007.

Scary movies presented are showcased throughout Friday, Saturday, and Sunday this weekend (Nov. 9-11) and next weekend (Nov. 16-18) with three different titles on the schedule each night. Showing times are 6:00, 8:00, and 10:00 PM, but do note that individual theaters may shift show times slightly, so please visit the website for your specific theater to view them for the days in question.

November 10, 2007 04:39:09 GMT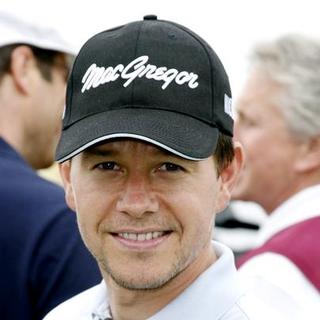 On his way to get involved in gun-banging action once again after "", is currently in negotiations to assume the titular role in 20th Century Fox's new film project "", Variety has reported.

A live-action adaptation of the bestselling Rockstar video game, pic finds Payne as a cop who is haunted by the tragic loss of his family and has little regard for rules as he investigates a series of mysterious murders. He, however, later finds himself up against an adversary bent on destroying him and the streets he protects.

November 10, 2007 03:39:56 GMT

Though the entire bridge of the USS Enterprise has already been completed, there's still bit addition made into the cast apparently. Recent reports confirmed that Oscar nominee and "" star are both poised to take part in "", which "Lost" creator J.J. Abrams is set to direct.

Ryder is claimed by Variety to play the mother of Spock, Amanda Grayson, who is also the first human wife of Sarek. Grayson, as described by StarTrek.com, was "a schoolteacher from Earth who married the Vulcan diplomat Sarek and gave birth to Spock in 2230" and "reunited with her son when she accompanied her husband aboard the Enterprise during the Babel Conference in 2267."

November 10, 2007 03:02:29 GMT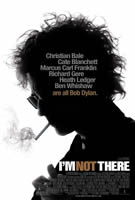 Stressing its description of being an unconventional journey into the life and times of , Todd Haynes-directed "" has now got its new character posters unleashed onto the net, just about two weeks prior to its limited release on November 21 this year.

Originally posted at Yahoo! Movies, the new posters feature three of six main characters from the drama flick, plus that of which was already presented as the theatrical poster. As you can see down below, they are , , and , all portraying the same character as Blanchett does, none other than the legendary Dylan.

November 09, 2007 09:51:11 GMT
Debunking the heavily-circulated report saying a Hong Kong scene in "" was canceled due to water pollution on the city's harbor, helmer Christopher Nolan has informed AFP that the shoot was cut merely because of script changes and not the water's poor quality.

"That was my decision, nothing to do with pollution. It was simply a script decision," the man insisted. "Once you see the finished film, you will understand why. As far as the pollution question goes, I honestly have no problem dumping movie stars in it."

November 09, 2007 09:26:18 GMT
A new material from the star-studded "" has safely landed on the net for us to take a peek at. No, it's not the next trailer for the drama, but a featurette instead, which is the first to come from the marketing campaign on the flick.

Put on , the behind-the-scene clip can also be viewed through a link available at AceShowbiz's section.

November 09, 2007 08:25:49 GMT
Early official pictures from the high-profile family fantasy adventure "" have delightfully been brought up to the surface by now, big thanks to USA Today.

As you can see on the above left, there are two of them. One captures the images of the flick's two leading ladies and while the other one spots in his role as Alex Rover. The actor plays dual part here, the other being Jack, the scientist father of Breslin's character, Nim.

November 09, 2007 07:52:40 GMT
Marking early announcement on the possible contenders for 2008 Oscar, the Academy of Motion Picture Arts and Sciences (AMPAS) revealed Thursday, November 8, 2007 that twelve pictures have been put in consideration to compete for Academy Awards' Best Animated Feature title. Three will then be selected as the final contenders by the time all categories get unveiled on January 22, 2008.

The list includes such crowd-pleaser titles such as Disney/Pixar's "", Sony Pictures Animation's "", and 20th Century Fox's "" as well as DreamWorks Animation's "" and "." The rest seven are "", "", "Tekkonkinkreet", "", "", "", and "."