May 08, 2007 04:06:40 GMT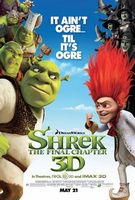 Ready to take big project into his hands, Mike Mitchell is engaged in talks to helm "Shrek 4" which DreamWorks Animation is keen to develop in its follow-up to "" that will open in theaters on May 18 this year.

The fourth installment of the mega-hit toon franchise, the flick will still chronicle the continuing adventures of the titular character, a peace-loving ogre, and his friends. Script initially was penned by Tim Sullivan before getting a rewrite by Josh Klausner, known as a second-unit director for a number of the Farrelly brothers flicks.

May 08, 2007 03:26:18 GMT
Finally making one significant progress on its long-gestating project of "", Walt Disney Pictures has found someone appropriate to work on the script in scribe David Benioff, who previously penned Warner Bros. Pictures' 2004 Greek epic "" for Wolfgang Petersen to direct.

Being so, the man thus will do a ground-up reworking of the story of an over-the-hill hitman forced to do battle with a younger clone of himself. Famed producer Jerry Bruckheimer is set to produce with Mike Stenson, Chad Oman, and Don Murphy executive producing and Jason Reed serving as creative executive for the studio.

May 07, 2007 09:43:00 GMT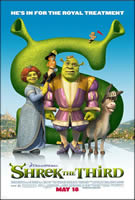 The morning on Sunday, May 6 became blindingly bright as a number of Hollywood celebrities cheerfully walked down the green carpet to attend the world premiere of "", the latest installment of the kind-hearted ogre tale slated for a theatrical release on May 18.

Original voice cast members delightfully gathered with the new ones to attend the event with cameras whirring and reporters posing questions endlessly, but it was former hot couple and who gained most attention there since the screening marked the first major media event at which they've been photographed together since the breakup.

May 07, 2007 08:38:58 GMT
Sure there will be plenty of time to laugh together with Walt Disney Pictures as the company has just added one more comedic flick to be sparked under its banner.

According to Variety, the studio is on the move to develop a new feature entitled "Yosemite Three" and will make it as a starring vehicle for . Writing duo Michael Carnes and Josh Gilbert have been hired to pen the screenplay with Mandeville partners David Hoberman and Todd Lieberman both serving as producers.

May 07, 2007 08:15:33 GMT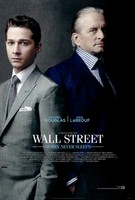 Bringing Gordon Gekko back to the big screen, 20th Century Fox is in the process to make a follow-up to Oliver Stone's 1987 drama "Wall Street", which won an Academy Award in 1988 for his role as the cold-hearted takeover artist.

Entitled "", the picture will take off with Gekko out of jail and "resuming his machinations on a global scale in the hedge-fund era." While Stone has declined offer to return to the director's seat, Douglas has delightfully confirmed to The New York Times that he will once again portray Gekko for the project.

May 07, 2007 07:35:42 GMT
Completing the missing piece in "John Rambo", TV star has come onboard to play the female lead in this latest installment of "Rambo" series, which is currently filming in Thailand under Millennium Films/Nu Image banner, Variety has revealed.

Bringing back as the titular character, the flick this time sees the renegade Vietnam War veteran come out of his retirement to track down missionary aid workers who have disappeared in the jungles of impoverished Myanmar. Apart from starring, Stallone is also in charge to write the script and direct as well as produce.

May 07, 2007 06:58:23 GMT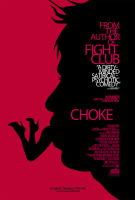 More than half a year have gone by since Universal was reported to set up "", and now comes good news on the project that it is about to enter its filming process soon.

Chuck Palahniuk, the author of the book which the flick is based on, has informed to ChuckPalahniuk.net that production on the movie will begin on June 18 this year with to be the leadstar under the direction of first-time helmer .

May 07, 2007 05:01:33 GMT
Drawing in a similar premise presented in "Ghostbusters", Warner Bros. Pictures is about to develop a new comedy feature entitled "" with Andrew Lazar to produce via his Mad Chance.

The project concerns an armchair home-repair enthusiast with no construction skills who unwittingly becomes the one who fights supernatural forces bent on destroying the world. Names to direct and star have not yet been revealed, but it is reported that Bill Birch, an actor attached to Warner's other flick "Pre-Astronauts", will write the screenplay.

May 07, 2007 04:27:53 GMT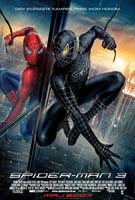 Sure it's not that hard to guess which title is coming as the top-grossing movie this time with the grand return of the web-slinging superhero on the big screen.

Yes, in its follow-up to the huge commercial success it has gained across European and Asian territories, "" effortlessly spins it web on the domestic box-office to come out as the champ for weekend ended May 6, 2007. Blasting the blockbuster season off to a super-high earning start, this third installment of the wall-crawler tale fantastically nets $151.1 million, breaking the previous record set by "", in the meantime also smashing international record for a tally of $230.5 million in 107 foreign countries.

May 05, 2007 07:39:40 GMT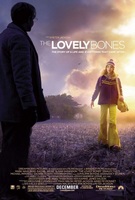 Well, Peter Jackson sure can take a seat and relax for a while now as the pitch he has been shopping around, "", finally finds a place to rest at DreamWorks Pictures.

CEO and Co-Chairman of the studio Stacey Snider officially announced yesterday, May 4 that the company has successfully taken charge of the project in association with Film 4, which will see its execs Tessa Ross, Ken Kamins, and Jim Wilson all serve as the executive producers.

May 05, 2007 06:20:35 GMT
It has been some time since was said to be offered chance to portray Freddie Mercury in a biopic of this late frontman of 's and now words have it that is up for the role instead and even is in the stage of negotiations with the project's filmmakers.

British tabloid daily newspaper Daily Mirror has claimed to have received info from an unidentified source that the "" star is being tipped for the part, saying the actor "loves the idea he can get away with playing Freddie after modeling Borat's look on him."

May 05, 2007 04:59:22 GMT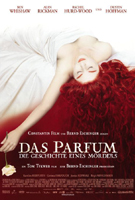 Nominated for eight categories at the 57th annual German Film Awards, also known as the Lolas, gothic thriller "" delightfully collected most honors as the prestigious ceremony took place yesterday night, May 4, at Berlin's Palais am Funkturm.

Being triumphant in technical categories, the picture garnered trophies for Best Cinematography also Best Editing as well as Best Set, Costume, and Sound Design. Though so, the movie failed to win helmer Tom Tykwer the Best Director title, which was eventually nabbed by Marcus H. Rosenmueller for "Grave Decisions."

May 05, 2007 04:21:47 GMT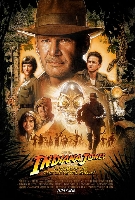 Up for now, there is still no sign of veteran actor Sean Connery giving his nod to be cast in "Fourth Installment of the Indiana Jones Adventures" yet it appears that his character, Professor Henry Jones, has been submitted into the flick's screenplay instead.

Confirmed the inclusion is the movie's executive producer George Lucas as he received an honor from the San Francisco Film Society on Thursday, May 3.

May 05, 2007 03:36:37 GMT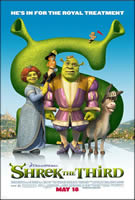 The coming of "" is only within two weeks yet it does not mean that there is no new look for fans to take a sneak peek at.

Yes, in counting the days to the release of the highly-anticipated animated flick, a new trailer has been exclusively posted online at in High Definition. Apart from the clip, the site also provides character guide and previous trailers of the movie as well as funny games that the visitors can play.

May 05, 2007 02:50:23 GMT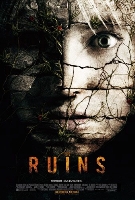 Making a follow-up to the inclusion of , filmmakers of "" have added three more talents namely , , and to accompany the "" star in the cast lineup, The Hollywood Reporter has learned.

Based on the Scott B. Smith best-selling novel, the thriller horror concerns a group of friends whose leisurely Mexican holiday takes a turn for the worse when they join a remote archaeological dig in the jungle, where something evil lives among the ruins. Tucker has already been billed to play a guy named Jeff who persuades the group to come along.