March 30, 2007 03:28:08 GMT
More good news is coming for "." Following tidbit on taking the lead in the flick, Screen Gems has delightfully obtained rights to set it up under its banner with Bob Teitel and George Tillman Jr. to produce.

Scripted by Charles Murray, the picture sees Brown portray standout high school basketball player who goes into professional league when the press discovers he is the illegitimate son of an aging NBA star. These two men of different generations then find themselves head for a collision course as their teams meet in the NBA playoffs.

March 30, 2007 03:25:47 GMT
Still in the mood for comedic genre, MTV Films is about to set up one more flick of the kind at its pit. The Hollywood Reporter has revealed that the studio is teaming up with Escape Artists to make "" based on lawyer-turned-screenwriter Melissa Stack's spec script it preemptively purchased for a $300,000 advance.

Intended to be a high-concept comedy, the project concerns a big brother who will go to any lengths to protect his sister from guys just like him. While there is no word yet on either director or cast, Escape's Todd Black, Jason Blumenthal, and Steve Tisch have all been confirmed to produce with Aaron Kaplan and Sean Perrone executive producing.

March 30, 2007 03:22:20 GMT
Seemingly not satisfied enough with a bunch of film roles he has landed, is now reported by IGN to have fixed his gaze on a comedic feature entitled "", which is set to take shape under Warner Bros. Pictures banner.

An initial source to the site previously claimed that the megastar might squeeze the film in before he goes into production on Bryan Singer's fact-based WWII thriller currently known as "" yet the others have disputed that.

March 30, 2007 03:20:35 GMT
The massive success "" has gained so far appears to give inspiration to Universal Pictures to also put a Greece-set epic into its future movie slate. Reports are now heavy about the company's plan to develop "", a film adaptation of the SCEA action-adventure game loosely based on Greek mythology.

Set in an ancient Greece full of mythical beings and deities, the original tells a bloody story of vengeance centering on a Spartan warrior named Kratos who receives missions from the gods on Olympus to prevent Ares from destroying the city of Athens. For the big screen version, it has been confirmed that famed producer Charles Roven will produce via his Mosaic Group shingle.

March 30, 2007 03:19:32 GMT
Finally, a name has been picked up for Bryan Singer's untitled WWII thriller feature. British paper The Guardian has came up with an interesting scoop that the project from now on is referred as "", a title derived from the code name of the plot to assassinate Nazi leader Adolf Hitler which its story deals with.

Intended to be a multi-character ensemble piece, the flick revolves around real-life Nazi officer Claus Schenk Graf von Stauffenberg who, together with several others, conducted an assassination attempt on Hitler at the height of WWII also a military coup against the German Fuhrer. Both were failed, leading Stauffenberg to be executed by firing squad on July 21, 1944.

March 29, 2007 10:31:13 GMT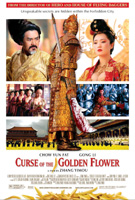 Coming to its twentieth six celebration of Hong Kong Film Awards, set to be held on April 15 this year, Hong Kong Film Awards Association (HKFAA) has delightfully unveiled the list of titles and names nominated for this most prestigious film awards in the region.

Becoming the most nominated one is epic feature "" as it fantastically scooped up fourteen nominations in total, notably the top prize of Best Film and Best Director for Zhang Yimou, followed by "" and "The Banquet" with seven nods each.

March 29, 2007 09:01:16 GMT
Looks like 'back-to-basic' story has become quite a trend to be applied in Hollywood film productions lately. Taking the same recent decision filmmakers of "" made for the project, those of "Mortal Kombat: Devastation" reportedly will also give a reboot treatment to the popular franchise.

"The movie is not going to be a prequel, sequel, or in any form be related to the previous 2 movie," a source revealed to Moviehole.net. "Pretty much like , is going to restart the series with new concepts, stories, etc."

March 29, 2007 08:03:27 GMT
Cheer up "" fans, fear not that the movie you have been waiting for may get stalled for Paul W.S. Anderson has countered words saying he has left the project to do "."

Openly telling IGN Movies, the action filmmaker firmly claimed that he is still very much involved in the project and that reports on it encountering its doom due to his desire to make "Deathrace" next are greatly exaggerated.

March 29, 2007 07:35:21 GMT
Seems it is very possible to have Special Agent Fox Mulder and Dana Scully back on the big screen if looking on the good tidbit has brought in.

As reported by IESB.net, Duchovny told the press this week that he and co-star are in final talks to reprise the roles for the sequel to 1998's hit "The X Files", the first film adaptation of widely popular TV series of the same name. The actor was even confident that a deal would probably reached by the end of the week, with filming to commence next year.

March 29, 2007 07:02:42 GMT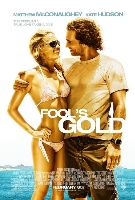 Production on Warner Bros. Pictures' romantic adventure flick "" has unexpectedly come to a halt for this time being due to the spread of a deadly species of jellyfish along Australia's coastline where the picture is getting filmed.

UK's Telegraph reports that Dr. Jamie Seymour of James Cook University claimed to find five of the animals off Queensland's Fraser Island known as Irukandji jellyfish, which are noticed to be among the world's most toxic creatures. Researches have discovered that this kind of jellyfish, translucent and of the size of a thumbnail, can cause several pains at various parts of human body when it stings.

March 29, 2007 06:30:15 GMT
Landing her second big screen stint in Hollywood, is set to star in Unruly Films' dramatic feature "Winged Creatures", a film adaptation of Roy Freirich's novel of the same title, Hollywood Wiretap has reported.

Placed together with the likes of , , , and in the cast, here the Oscar-winning actress will be billed to play the daughter of a character portrayed by fellow Oscar winner . Film's story follows the witnesses to a brutal murder suicide in a fast food restaurant as they cope with the aftermath of the incident and how they affect the people who help them along the way.

March 29, 2007 04:59:28 GMT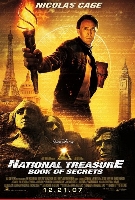 Finally, new names for "" sequel are submitted to join the principal cast members from the 2003 adventure flick. JoBlo has revealed that and have both reached agreement to take part in "."

Lining up with , , and who all are set to reprise their roles, Oscar-winner Mirren is billed to portray Emily Gates, the mother of Cage's character Ben Gates. JoBlo reported that she would help link her son to his family's connection to John Wilkes Booth and the mysterious Knights of the Gold Circle.

March 29, 2007 04:00:02 GMT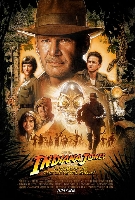 Going adventurous this time, "" star has agreed to take starring part in what is currently known as "Fourth Installment of the Indiana Jones Adventures", The Hollywood Reported has revealed.

Lined up with the likes of and , the English actor is said to play the sidekick to the titular character, set to be played by Harrison. Meanwhile, what role Blanchett will portray is still unclear for now.

March 29, 2007 03:57:41 GMT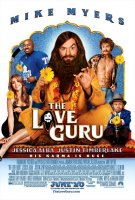 Embracing his first feature directorial debut, Marco Schnabel has signed on to helm self-help comedy "" for Paramount Pictures, Variety has reported.

Starring as the title character, the flick follows the advice-dispensing Guru as he is called to solve a couple's romantic troubles. Myers, who co-wrote the script with Graham Gordy, is said to have worked at crafting the character at several theaters in Manhattan.

March 29, 2007 03:56:07 GMT
Female audiences sure are getting special attention from film companies as film projects targeted for them keep flowing on. In the wake of "" and "", New Line Cinema is on the move to develop a tale of a woman's journey of self-discovery in "."

Based on Jill Smolinski's upcoming second novel of the same title, the flick will revolve on the woman's life account after a freak car crash she has experienced that left her 24-year-old passenger dead. Later finding out that a list of things the dead woman wanted to do by age 25, she then decides to do all the items listed to honor her.