November 28, 2007 10:03:04 GMT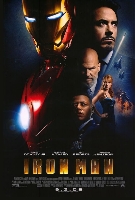 A couple of new production stills from the highly-anticipated "" have made their way to come online presenting images of the titular hero and his alter ego Tony Stark.

One features the armored superhero bracing the gunshots from a man while another catches Stark as he emerges from his shiny Audi R8. The car is included in the movie as part of Paramount Pictures' deal with automobile company Audi.

November 28, 2007 09:37:03 GMT
Has been launched since two weeks ago, the for "" now delightfully contains some goodies to be explored.

Some features that have come active include story, cast & crew info, gallery, video, and downloads. Others like "Video Mashup", "Jungle Survival", "Instruments of Force", "Enemy Territory", and "Shooting Game" are said to be come up soon. Looks like the latter pack will contain a bunch of interesting things we can take a look at.

November 28, 2007 08:45:03 GMT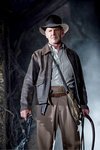 Few initial still pictures for Steven Spielberg-directed "" have finally arrived on the net for us to enjoy and pick over.

There are three of them in total, all taken by regular Spielberg set photographer David James. One, as seen on the left, has in fit, fine form as the titular character, complete with his hat, whip, and revolver.

November 28, 2007 07:54:01 GMT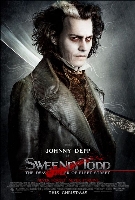 It's hard to not get fully satisfied for those who still can't get enough of "." How could they not feel so now that Paramount Pictures has already given tons to look at the movie, launching nine clips, three featurettes, and two behind-the-scenes footage of the dark, musical thriller.

Feast your eyes on all of the pieces through AceShowbiz's page at AceShowbiz, or just check them out directly down below.

November 28, 2007 05:30:43 GMT
Holding the ceremony at Steiner Studios, the Brooklyn soundstages where a range of major pics and TV series have been shot, the Independent Feature Project (IFP) listed out winners for its 17th Gotham Awards Tuesday, November 27, 2007, giving the top honor Best Feature to road movie "."

Michael Moore-directed "" nabbed the Best Documentary title while comedic flick "Frownland" landed the cheekily named prize, Best Film Not Playing at a Theater Near You. Other titles of "" and "" were reported to tie for the Best Ensemble Cast honor.

November 28, 2007 04:21:17 GMT

Loud cheer and excitement were roaming high in the air around London's Leicester Square on Tuesday night (Nov. 27) upon spotting a number of Hollywood's celebrated figures at the world premiere for "." Pic is New Line Cinema's latest fantasy adventure based on Philip Pullman's first book in "His Dark Materials" trilogy.

Principal cast members of the movie like , , , , and newcomer Dakota Blue Richards were all present, displaying their bright smiles as they walked down the red carpet and posed for photographers. Kidman was caught to also bring along her country music star husband while Craig, who plays adventurer Lord Asriel in the flick, was accompanied by girlfriend Satsuki Mitchell.

November 28, 2007 03:19:21 GMT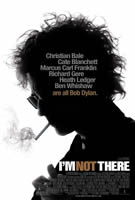 The list of those competing for the 2008 Spirit Awards has been out. Film Independent as the organization holding the annual event announced Tuesday morning (Nov. 27) the lineup of nominees for the prizes at West Hollywood's Softel Hotel, represented by and .

Squeaking ahead of the pack, currently-showing "" gloriously nabs four nominations plus the inaugural Robert Altman Award, notably that of Best Feature. To win the top honor, however, pic has to compete against "" and "" which also receive four nods each apart from other contenders of "" and "."

November 27, 2007 09:00:05 GMT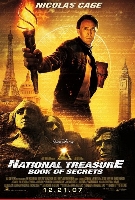 Another game is on for fans of the upcoming "" after that of "The World's Biggest Treasure Hunt."

Walt Disney Pictures has brought up a video puzzle on the for the action adventure. Watch the featured clips there to answer all of the five questions correctly and discover a secret video afterwards.

November 27, 2007 08:28:54 GMT
Handfuls of new production stills from the upcoming "" have made their way to come online, presenting other shots besides those on the titular character.

Included in the batch is a picture of what seemingly to be the group of mercenaries Rambo takes along with to find the missing missionaries. There are also several images of the local villagers and the Vietnam War veteran with someone else.

November 27, 2007 07:34:08 GMT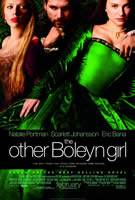 An international version of the trailer for and -starrer "" has been launched online following the recent release of the domestic one.

Going a little over two minutes in its run, the trailer goes deeper in displaying the complex relationship among the Boleyn sisters and King Henry VIII. In the movie, based on the Philippa Gregory historical novel, both Anne (Portman) and Mary (Johansson) Boleyn are competing for the love of the king (), driven by their family's blind ambition.

November 27, 2007 06:23:18 GMT
There's no doubt that director Zack Snyder is very determined in bringing his "" to life if looking from few new pictures on the completed back lot set for the project, built in Vancouver, Canada.

Posted on the movie's production blog, the photos grandly show the work Snyder has done in recreating New York City to stay true to the wide time period of the flick. Check out the notorious newsstand with a poster for an upcoming issue of "Tales of the Black Freighter" pinned on its side and the exterior of Gunga Diner, which Rorschach frequently visits, among them.

November 27, 2007 04:42:35 GMT

An incident has struck the set for 's latest starring vehicle "" and had two stuntmen working for the project suffered burns, officials stated Monday, November 26, 2007.

The injuries reportedly occurred when the twosome were filming a scene for the comedy on the Universal Studios back lot. Fire officials said they received the call at 3:47 PM and found one person getting burned on the hands and legs while another on his back upon arriving on location.

November 27, 2007 04:06:47 GMT
Taking about a month to come up with another moving shots on its upcoming "", Lionsgate Films has launched an initial full trailer for the horror drama on the net which surely reveals more about the flick, set to hit theaters on February 1, 2008.

Presenting lots of new footage to be seen, the piece is more like an elaborated version of the previous teaser trailer. It begins and ends with the same shot while bringing us deeper to what Sydney Wells, played by , has to go through after her eyes surgery.

November 27, 2007 03:00:30 GMT
Soon we are about to finally have what looks like to be our first look at the full-body image of "" super-villain the Joker in outfit, played by Oscar nominee .

Yes, Empireonline.com has launched a page under the name of which covers an image underneath nine playing cards. On the top of the page, words stating "All will be revealed" are read.

November 26, 2007 08:45:19 GMT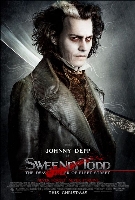 It's now time to take a peek at process behind the making of DreamWorks SKG and Warner Bros. Pictures' upcoming "." Yes, a behind-the-scenes clip for the musical thriller has already come up on the net, giving us glimpses of how director Tim Burton working on the flick.

Included in the clip are the interviews with cast members , , and as well as those with Burton, producer Laurie MacDonald, and special effect supervisor Joss Williams. What's more, lots of footage from the movie are also featured in, some of them even being never-before-seen shots.