October 10, 2007 04:52:35 GMT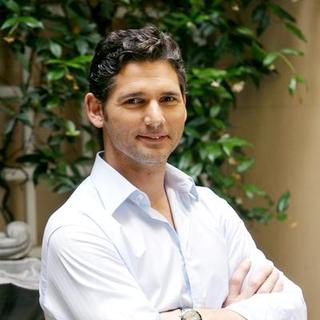 Australia now has its representative in the cast of Paramount Pictures' highly-anticipated project "." You got it right, Variety has confirmed that Melbourne-born actor is joining the lineup as a villainous character named Nero.

Bana's inclusion thereby fulfills the studio's expectation to get bigger-name thespian for the part besides that for the role of the Federation captain, which remains unfilled. The description of the character he is set to play, however, is being kept tightly under wraps for now.

October 10, 2007 04:19:27 GMT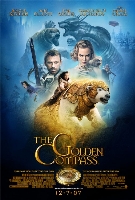 New Line Cinema has fulfilled its promise on "." Following the launch of the worldwide trailer for the movie at the Rockefeller Center, New York City, the studio has delightfully brought in the same piece on the net, definitely to the joy of those who were unable to attend the occasion, held yesterday, October 9, 2007.

Running at a little above three minutes on , the trailer presents more finished, polished footage from the fantasy adventure, pointing out how much the post-production has progressed on it. Plus, it also confirms the cameo appearance of as one of the Magisterium's members.

October 09, 2007 09:41:09 GMT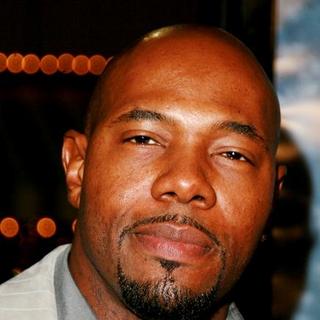 Seems "" will have a tough on-screen rival to face against. Variety has just reported that acclaimed filmmaker Antoine Fuqua is poised to handle helming task on a new big screen feature titled "Escobar", which will be a biopic about notorious Colombian cocaine trafficker Pablo Escobar.

Project is based on "Mi Hermano Pablo," a book written by Roberto Escobar Gaviria, Escobar's brother. Gaviria is known to have served as the accountant and confidant to Escobar while his company, STL Holdings, committed the life and literary rights of the Escobar family.

October 09, 2007 09:32:32 GMT

The black-haired, steel-gray eyed immortal being will probably not only have just one chapter of his adventures brought to the big screen. , the official Edgar Rice Burroughs tribute and weekly webzine site, has came up with delightful news claiming that Disney/Pixar, which appears to have secured the film rights to "John Carter of Mars", is intending to develop the movie as a trilogy.

The site reported that pre-production has got heated up on the flick, an adaptation of Burroughs's 11-volume Barsoom series. Pixar's honcho Jim Morris, director Andrew Stanton, and screenwriter Mark Andrews were said to have spent a morning exploring the massive Edgar Rice Burroughs archives in the ERB, Inc. offices on Ventura Blvd while also discussing the project with Burroughs representatives consisting of Danton Burroughs, Sandra Galfas, and Jim Sullos.

October 09, 2007 08:32:00 GMT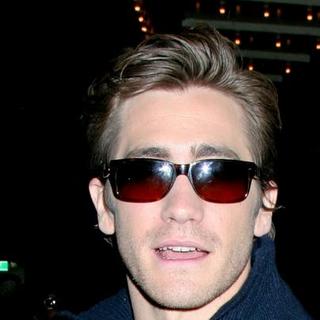 Works are lining up for to do. Recently signed to take part in "" alongside and , the actor has now got picked up to topline a new action feature from DreamWorks Pictures called "Untitled Moon Project."

Story is reported to focus on a private expedition to the moon and the race for lunar colonization. "" helmer Doug Liman will direct as well as produce alongside Simon Kinberg and Alli Shearmur, former Paramount co-president of production, who ankled the studio earlier this year.

October 09, 2007 07:49:48 GMT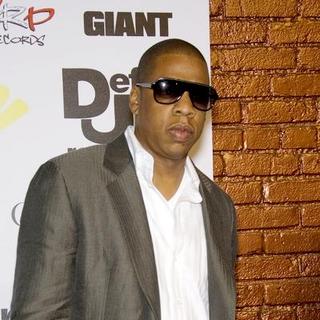 Getting inspiration for his upcoming album "" from the movie of the same name starring , apparently is also inspired to develop a big screen version of the record.

"What I really plan to do is shoot [American Gangster, the album] as a movie. Like a better Streets is Watching," so the rap mogul informed AllHipHop.com in a recent interview. "Doing it like a musical. Real stories and get somebody in there thatís [going do to]...real writing. Someone to shoot it like ĎGodfather.í I know thatís a little ungracious, but thatís how you gotta place it..."

October 09, 2007 07:03:52 GMT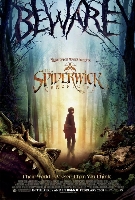 Another layer covering upcoming flick "" has been unveiled. USA Today has delightfully posted handfuls of production photos for the movie online, brought by Paramount Pictures, the studio distributing the fantasy adventure.

Most of the them joyously reveal the images of some fairy creatures that moviegoers will find in the flick when it hits theaters on February 15 next year. Those featuring include the sprite, common goblin, hogoblin, Red Cap the bull goblin and its gang, plus the boggart, funnily described by helmer Mark Waters to be like the Incredible Hulk when he gets upset or angry.

October 09, 2007 04:56:44 GMT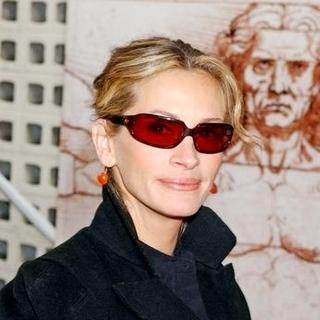 Good news has been brought by regarding her new starring vehicle "" which she is also producing together with Rick Schwartz via her Blossom Films shingle.

The Oscar winner has revealed to FOX411 during the screening of "" at the 45th annual New York Film Festival that fellow Oscar recipient may also take part in the romantic comedy, slated to be directed by Thomas Bezucha. Pic has the man penned the script as well alongside Maria Maggenti with Fox 2000 Pictures set to distribute.

October 09, 2007 04:33:19 GMT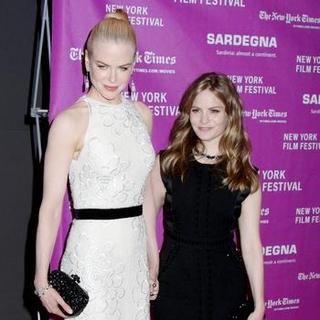 Great portion of spotlights highlighted the screening for comedy drama "" on Sunday night (Oct 7) at the Frederick P. Rose Hall as the movie's two female leads and made their way together to attend the occasion, part of this year's New York Film Festival.

Kidman, as usual, looked elegantly beautiful in a crystal-encrusted ivory gown upon her arrival at the scene with husband , who was clad in striped gray suit. The actress previously came to the city's Lincoln Center to take part at the 40th Anniversary Gala of New Line Cinema, which produced her upcoming vehicle "."

October 08, 2007 09:30:26 GMT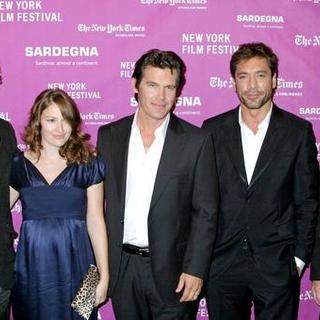 Making its way back to the States after being premiered at this year's Cannes Film Festival, Miramax Films' upcoming release "" had its turn in getting screened at the 45th edition of New York Film Festival last Saturday, October 6, 2007.

Got honored as the festival's Centerpiece, the crime drama thriller became one of the twenty-eight titles showcased at the city's Frederick P. Rose Hall, Home of Jazz at Lincoln Center. Principal cast members like , , , and were all present with directors Joel and Ethan Coen also attending.

October 08, 2007 08:42:07 GMT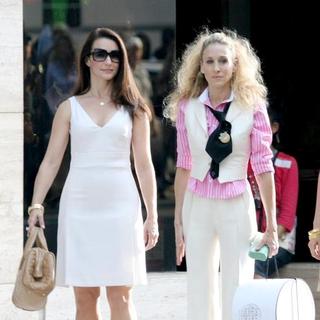 Apparently nobody is pregnant nor gets hitched in "." A source close to the film project has informed the New York Post that images of a very pregnant Charlotte York and Carrie Bradshaw in her wedding gown are actually intended for the "dream sequences" in the flick.

"They're playing mind tricks with the fans. The pictures have been staged to make people think they're following a predictable plot, but these are really only dreams," so the source revealed. "Everyone's wondering how Charlotte could finally get pregnant after all that time. They're loving that everyone's imaginations are running wild."

October 08, 2007 07:52:28 GMT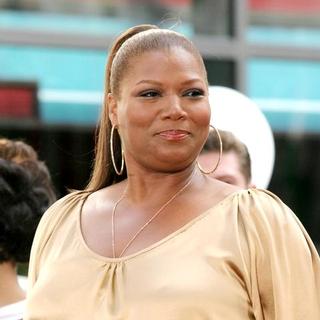 It's fun to spot big Hollywood names appearing in just a blink of moment in a film feature, and this time, it's apparently 's turn to do so.

That's right, according to The Hollywood Reporter, the Oscar nominee is about to play a cameo role in "", 20th Century Fox's upcoming rom-com flick toplined by and . What cameo she will make, however, is being kept under wraps for now.

October 08, 2007 07:21:22 GMT

Entrusting an experienced one to do a major overhaul on its new film project titled "", New Line Cinema has assigned Laeta Kalogridis to work on a rewrite for the screenplay of the vampire tale, Variety has reported.

Kalogridis was previously known to be the screenwriter for "", the Timur Bekmambetov-directed hit fantasy action thriller, which featured vampires as the members of Dark Others. For her new stint, she will revised the spec New Line purchased from Tom S. Parker and Jim Jennewein in 2001.

October 08, 2007 06:29:22 GMT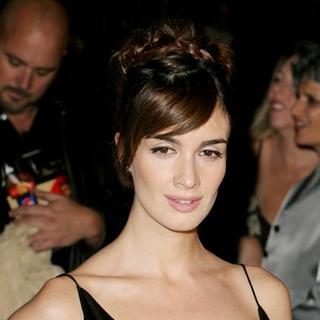 There will be many beauty faces to look at in "", this is for sure. Following the inclusion of and , filmmakers of the project have smoothly added two more female names into the cast, which turn out to be and .

Vega is reported to play the knife-wielding Plaster of Paris while King fills in the role of a phantom siren named Lorelei Rox. Leading the lineup is New York-born actor as the titular character aka Denny Colt, who fakes his own death and fights crime from the shadows of Central City.

October 08, 2007 05:12:38 GMT

Big buzz is circulating now on the high profile names to make their cameos in New Line Cinema's upcoming fantasy "." A scooper for questeoscurematerie.it has brought up a tidbit saying that and , who both played the wizards in the phenomenal "Lord of the Rings" trilogy, are taking parts in the flick, which will open in theaters this December on date 7.

McKellen is said to fill in the voice of Iorek Byrnison, the armored Polar Bear that comes to the aid of Lyra Belacqua. The thing is, Iorek's voice has already been credited to British actor Nonso Anozie, so hopefully the new trailer for the movie set to hit this Tuesday, October 9, will explain all.