December 08, 2007 02:26:51 GMT
has agreed to star in the New Regency's new comedy movie, "". In the movie directed by the helmer of "" and "", Gary Winick, the "" star will play opposite another Hollywood beauty, .

The romantic comedy movie resolves around best friends, portrayed by Hathaway and Hudson, whose wedding dates mistakenly clashed and simultaneously tested their friendship. As the story continues, the two friends are involved in a bitter war with each other when they compete for venues, caterers and guests.

December 07, 2007 10:01:03 GMT
A restricted trailer for New Line Cinema's upcoming "" has made its way to circulate on the net by now, obviously presenting content that only those above 18 years old are allowed to see.

Not only shows profanity from all different directions, the trailer also relentlessly features everything from nudity to stereotypes on practically every single race and religion.

December 07, 2007 09:57:47 GMT
Updating the on the Wachowskis' "", the first trailer for the movie has finally hit the net, just one day after its debut on "Entertainment Tonight."

Footage mostly presents racing shots which are depicted in colorful background, arguably revealing the green-screen works behind, something that other filmmakers rarely do. Moreover, the shots featured really point out the "retro future" look that producer Joel Silver previously discussed.

December 07, 2007 08:35:12 GMT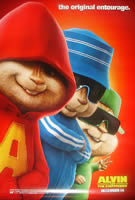 Merging live-action shots with CGI animation, the 20th Century Fox's "" has to take its leave from the road to become final contenders of Oscar's 2008 Best Animated Feature.

Academy of Motion Pictures Arts and Sciences (AMPAS) has come up to a conclusion to drop the movie from the lineup of animated titles considered to be the nominees in the category. Pic is said to not qualified for the rule which states "animation must figure in no less than 75 percent of the picture's running time."

December 07, 2007 07:44:25 GMT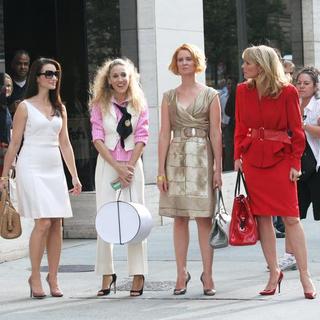 Those who long to see Carrie, Miranda, Samantha, and Charlotte back together now are able to take a peek inside the anticipated "", the big screen version of the HBO popular series.

New Line Cinema and HBO Films have just released a teaser trailer for the project on the net, giving a brief glimpse on the flick for about thirty-five seconds. Check out the piece at AceShowbiz's page, or simply view it down below.

December 07, 2007 06:44:19 GMT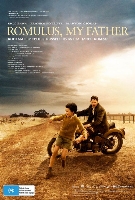 Proving the directing knack actor Richard Roxburgh turns out to possess within, drama flick "" triumphantly landed the top prize of best picture at this year's Australian Film Institute Awards, the Australian equivalent to the American Academy Awards.

During the ceremony held Thursday, December 6 at Melbourne Exhibition Centre, the memoir-based feature also led its three stars , Marton Csokas, and to collect other prestigious honors. Bana, who also took home News Limited Readers' Choice Award, was bestowed that of Best Lead Actor while Csokas and Smit-McPhee nabbing Best Supporting Actor title and Young Actor Award, respectively.

December 07, 2007 05:11:43 GMT
A nationwide comedy tour will be held as a part of "" movie promotion. The tour, which is sponsored by FunnyorDie.com, will feature the rising stand-up comics, , , and Nick Swardson, alongside , the star of the comedy movie.

The seven-college arena tour will be started on February 4, 2008 in Manhattan and closed on February 22, 2008 in North Carolina. Regarding the tour, Ferrell revealed that he believes that it will change lives. He stated, "Not only will this tour make people laugh, but it's going to change lives...I think."

December 07, 2007 03:55:52 GMT
Lions Gate Film has release the first picture of their new action movie, "". The picture given depicted the movie hero, Frank Castle, who is a former FBI agent that pursued the underworld criminal to avenge the death of his family.

The "Punisher: War Zone", as stated by the helmer, Lexi Alexander in the recently-held interview, is "a complete different re-boot" from the two previous Punisher's movies. It is portrayed from a different take and is concentrated to be pictured as close to the original Marvel comic book series.

December 07, 2007 02:44:50 GMT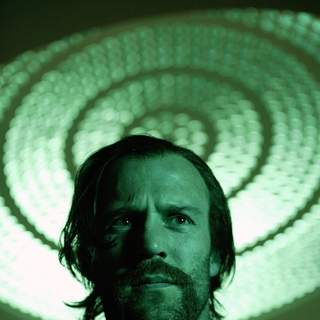 ©
Samuel Goldwyn Films as the company distributing Guy Ritchie-directed "" has delightfully brought online not only one but eight clips from the thriller drama in the anticipation for the flick to hit selected U.S. theaters this Friday, December 7, 2007.

The third full-length feature directorial work of Ritchie, the movie boasts starry cast consisting of as Jake Green, as Dorothy Macha, and of as Avi. Story concerns a revenge-seeking confidence trickster whose weapon is a universal formula that guarantees victory to its user, when applied to any game or confidence trick.

December 07, 2007 02:32:09 GMT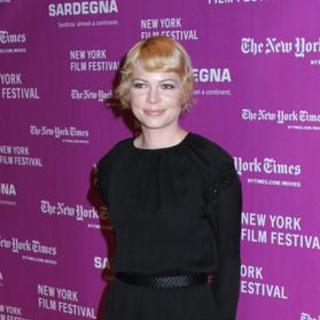 is an inch closer to join the cast of "". The "Dawson's Creek" star is said to be in final talk with Paramount Pictures to star as the haunting dead wife of 's character in the mystery drama movie. If she nails the deal, she will play alongside and and will be directed by Martin Scorsese.

The movie, which is scheduled to start production in March, tells a story about two U.S. marshals who come across a series of catastrophe as they investigate the disappearance of a patient from a hospital for the criminally insane. It is adapted by Laeta Kalogridis from Dennis Lehane's novel and will be produced by Phoenix Pictures, Scorsese's Sikelia Prods. and DiCaprio's Appian Way. Additionally, Mike Medavoy, Arnold Messer, Brad Fischer and Scorsese will be the producers, while Kalogridis, Lehane and Louis Phillips serve as the executive producers.

December 06, 2007 09:48:01 GMT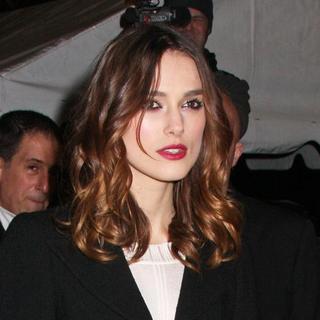 Though "" resulted superbly great on both domestic and international box office, it appears that star has no intention to reprise her role as Elizabeth Swann for the planned fourth installment in the Disney franchise.

The British actress indicated so during a press junket for her latest vehicle "" held Tuesday, December 4, 2007 in Manhattan, saying "I can't imagine doing another one. That was an amazing experience, really was, totally extraordinary, but I think three for me is probably enough."

December 06, 2007 09:01:33 GMT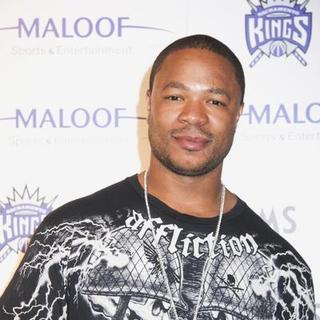 Picking up more famous figures for the "The X Files" movie follow-up, filmmakers of the project have had rapper , , and boarded the cast to join and , who are set to reprise their respective roles of Fox Mulder and Dana Scully.

While Connolly's role is undisclosed, The Hollywood Reporter reveals that both Xzibit and Peet will be billed as fellow FBI agents to Mulder and Scully. Further details about the characters are unclear as the 20th Century Fox appears to apply a policy of secrecy surrounding the plot line, yet it is learned that the flick will have a stand-alone premise and won't be a sequel to or continuation of the first big screen installment in the hit franchise.

December 06, 2007 08:36:38 GMT
First batch of photos from Wachowski brothers-directed "" has finally been made available online, being published on USATODAY.com.

While giving few looks on the titular character along with his famous Mach 5 car, the pictures also feature images of other characters in the film, such as Speed's family members, his girlfriend Trixie, plus his rivals Racer X and Taejo Togokhan.

December 06, 2007 07:28:21 GMT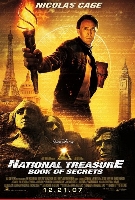 Action sequence arguably is always exciting to watch and Walt Disney Pictures sure is well aware of it. The studio has just launched an extended clip for its upcoming flick "", slated to hit theaters nationwide this month on date 21.

Running a little above three minutes, the piece presents a car chase sequence in which Ben Gates, played once more by , and company are being pursued by Jeb Wilkinson, portrayed by , along with his henchmen. Just after the sequence, a short footage from the movie can also be seen.

December 06, 2007 05:12:25 GMT

"Bond 22" has found its villain in Mathieu Amalric. According to Empire Online, the "The Diving and the Butterfly" star has confirmed his involvement in the new installment of James Bond movie.

Though he didn't share much details about his role, the French actor revealed that he will portray the enemy of James Bond. He said, "I will, it's true. I play the villain, yes. James Bond. It has to do with childhood, you know? To be a villain in James Bond is just so funny. I never dreamt about that. It's not what I want to do with my career. It's just that I have kids and it's so funny to do that. But it doesn't mean that I'm not going to do a very small French film for free with my friends."