May 04, 2007 08:26:45 GMT
Appears to be tireless in putting more big screen titles into her Type A Films, is reportedly on the move to produce a film feature based on real events titled "Under the Bridge" with "" director Catherine Hardwicke being in talks to direct.

Based on Rebecca Godfrey's true-crime account of a brutal high school murder, the project will chronicle the 1997 killing of a student named Reena Virk in a small British Columbia town also the ensuing investigation and prosecution of the case. It is still not clear yet whether Witherspoon will also star in.

May 04, 2007 08:06:25 GMT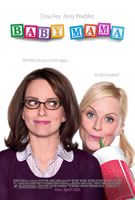 Set to raise the degree of laughter that "" is aiming to deliver, has landed deals to co-star in the Universal Pictures comedy, The Hollywood Reporter has revealed.

Featuring and as the leadstars, the flick finds Fey as a single working woman whose desire to have a child and keep her career leads her to hire a surrogate, played by Poehler. Shepard is said to portray Carl, the philandering husband of Poehler's character, who unintentionally brings the two women together when he tries to scam the surrogate.

May 04, 2007 08:05:43 GMT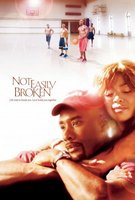 Ready to show his dramatic side this time, has given his positive sign to topline faith-themed drama "" that Screen Gems is now developing for Sony Pictures Entertainment to distribute.

An adaptation of a book by T.D. Jakes, the picture centers on a couple whose strength and faith are tested after the wife is injured in a car crash and the husband becomes attracted to another woman. Assigned to pen the screenplay is Brian Bird, who last penned "" for 20th Century Fox.

May 04, 2007 07:37:16 GMT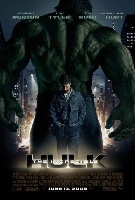 Folks, please welcome the new Betty Ross in the gang as filmmakers of "" finally have cast their choice on to assume the role, previously played by in the flick's predecessor "" back in 2003.

The longtime love interest of Dr. Bruce Banner/The Hulk, Ross is his fellow scientist and an ally in his quest to find way in getting rid of his lurking monster deep inside. Reports said that "Incredible Hulk" in the beginning would see her get estranged from Banner but later being swept back into his life after the pursuit of the Hulk heats up while finding the man is on the run trying to cure his condition.

May 04, 2007 06:41:00 GMT
Still eager to shed time for acting despite her hectic schedule following the release of new album "", is taking a starring role in thriller drama "", the beauty herself has confirmed.

Calling the project "a dark kind of drama, sort of indie, kind of, but not too indie" that lets her do "a lot of freaking out and crying", Lavigne further revealed that she will be the lead and begin filming the picture this winter.

May 04, 2007 06:11:45 GMT
As "" is gracing theaters all around the world this week, now the buzz and hype are surely shifting to its sequel, "", which has already been confirmed to be made at Columbia Pictures for sure.

Well aware of this, Cinema Blend has obtained from its inside sources some surprising tidbits regarding the project, particularly about its prospect to get developed and the possibility of it to have a totally new cast lineup.

May 04, 2007 04:24:55 GMT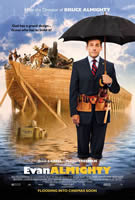 Peeling more skins on its big-budgeted movie "", Universal Pictures has posted online a new international trailer for the movie, which is going to hit North American theaters this summer on June 22.

The trailer is available exclusively on and runs exactly two minutes twenty-two seconds. In the meantime, fans can also take a look at a few production photos on the site, mostly picturing the titular character with long white hair and beard.

May 04, 2007 03:54:37 GMT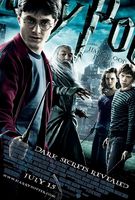 Ending the long-circulated question about who's in charge to helm "", "" helmer David Yates has revealed to SCI FI Wire that he will return to the mega-hit franchise for the second time to direct the project.

"I am doing Half-Blood Prince, and I'm doing it because I love the world, I love the characters," the man confirmed. "I think I have more business with this world and these characters."

May 03, 2007 09:10:50 GMT
Ready to present a different take of Noah's Ark story on the big screen, Columbia Pictures is on the track to develop "", a film adaptation of a tale featured in the anthology series "Dark Horse Presents."

Likely to closely follow the premise of the original which marries the story of Noah's Ark with a UFO crash, the project has already tapped the tale's creator Mark Verheiden to adapt with Original Films' Neal H. Moritz producing alongside Dark Horse's Mike Richardson.

May 03, 2007 08:56:11 GMT
Nurturing his writing skills, is reported to have teamed up with his Smoke House partner Grant Heslov to co-write a drama comedy feature titled "" for Warner Bros. Pictures to develop.

Based on a real-life story written by Joshuah Berman for a Wired magazine article of which screen rights Warner recently acquired, pic will present details on how the CIA, with help from Hollywood, used a fake movie project to smuggle six Americans out of Tehran during the 1979 hostage crisis.

May 03, 2007 08:37:25 GMT
All set to stand together in one frame, , , Max Minghella, and Emma Booth have agreed to highlight a new production of Universal Pictures and Working Title Films entitled "", Variety has learned.

Adapted from Richard Neville's memoir "Hippie Hippie Shake: The Dreams, the Trips, the Trials, the Love-ins, the Screw Ups: The Sixties", the picture will use a famous obscenity trial involving the Australian satirical magazine Oz as a metaphor for a journey through the swinging '60s in London.

May 03, 2007 08:05:03 GMT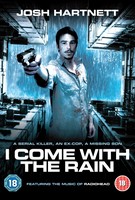 Allowing himself to dwell a little longer in drama genre after those of "" and "", has given his commitment to take part in a film feature of the kind entitled "."

The Hollywood hunk reportedly is poised to play a private detective who, haunted by a past encounter with a serial killer, heads for the Far East to search for a missing heir possessing the power to heal with his touch.

May 03, 2007 07:27:57 GMT
Finally able to strike a promising collaboration after 2004's "", and Michael Mann are reportedly joining forces to work on a film noir project which is still unnamed yet with the former being plotted to topline and the latter hoping to make it his next directorial effort.

Said to take place on the old MGM lot in the 1930s, the picture will likely concern a private detective who is hired by the studio to investigate a scandal involving a starlet who may have murdered her own husband. It has already been revealed that the flick will have one of its major shootouts taken in the Trocadero nightclub on Sunset Boulevard.

May 03, 2007 06:35:53 GMT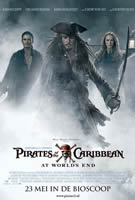 Continues showing its generosity to reveal more about its highly anticipated summer flick "", Walt Disney Pictures has eagerly provided a pair of new look on the movie on the web following the online releases of its trailer and "competing captain" clip back in March.

Yes, the company has placed online two new TV spots for the movie on for every fan of the series to take a sneak peek of. It is also learned that the studio will launch the picture a little bit earlier from its official release date of May 52, 2007, screening it at 8 pm on Thursday, May 24 in theaters around North America region.

May 03, 2007 05:09:42 GMT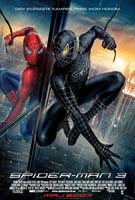 Completing its success in Asia, "" also opened grandly in European territories as it amazingly broke first-day records in both Italy and France while scoring superb income in Germany besides setting new records in Austria, Belgium, Holland, and Switzerland.

Debuted on 900 Italian screens Tuesday, May 1, the Columbia Pictures release triumphantly smashed the country's all-time opening record after satisfyingly garnering $4 million, a number that tripled the day-one takes of its two predecessors.