January 05, 2007 07:42:32 GMT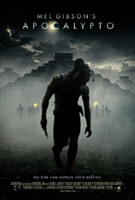 After setting fire among the indigenous members of the Mayan culture, R-rated drama "" again causes ruckus in public, this time in Italy. Local cinema board review has ruled that the movie, despite its content of gruesome slayings and human sacrifices, will be released without viewer restrictions as it opens in theaters today, evoking criticisms from politicians also Codacons, a leading consumer group in the country.

The ANSA and Apcom agencies reported that Culture Minister Francesco Rutelli has written a letter addressed to the film's local distributor Eagle Picture urging the company to alert audience to the flick's gory content and to discourage minors from going to see the movie.

January 05, 2007 05:02:28 GMT
Often considered a key indicator of films and figures vying for Academy Awards, the Screen Actors Guild unveiled yesterday, January 4, 2007 at the Pacific Design Center's SilverScreen Theater the list of contenders competing for honors at its 13th Annual SAG Awards, set to be held on date 28 the same month at the Los Angeles Shrine Exposition Center.

Picking up a range of films of different genres, the union gave three nods apiece to three acclaimed film features of "", "", and "", notably that of Outstanding Performance by a Cast in a Motion Picture which the all three are set against ensemble drama "" and mob saga "."

January 04, 2007 07:48:18 GMT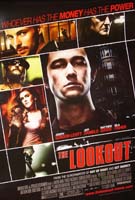 Taking some days earlier than its scheduled theatrical release on March 23, 2007, crime thriller "" will delightfully encounter its world premiere on March 9 instead as the flick has been selected as the opening film at this year's South by Southwest film festival.

Set to be distributed under Miramax Films banner, the picture is both written and directed by Oscar-nominated screenwriter Scott Frank and features ensemble cast of , , , and with Walter F. Parkes, Laurence Mark, Gary Barber, plus Roger Birnbaum producing.

January 04, 2007 06:59:51 GMT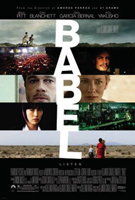 Continuing its tradition in recognizing lauded works and names in show business that has been running since 1990, the Producers Guild of America has unveiled the list of contenders for its 2007 PGA Awards, formerly known as the Golden Laurel Awards, scheduled to be presented on January 20 in Los Angeles.

For top honor of Best Theatrical Picture, the organization cast its picks on "", "" "", "", and "" as the nominees while included "", "", "", "", and "" to be those in Best Animated Theatrical Motion Pictures category.

January 04, 2007 05:07:19 GMT
Never gets tired to take challenging roles, has given positive sign to star opposite in cop saga "", De Niro himself spilled the bean to MTV.

A remake of French movie "36 Quai des Orfevres" starring Gerard Depardieu and Daniel Auteuil, the project concerns a pair of detectives who attempt to solve a series of armored car robberies with a promotion going to whomever catches the perpetrators. Filming is scheduled to start in New York later this year soon after De Niro finishes shooting "" for 2929 Entertainment.

January 04, 2007 04:33:52 GMT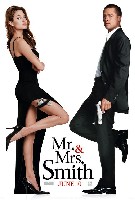 Riding on the huge success "" has scored in the big screen, a TV series based on the flick is about to come up to the surface as ABC has delightfully given the project green light to enter production, Variety has revealed.

Being eyed as a fall 2007 contender, the show is planned to have its pilot episode shot in March with Doug Liman and Simon Kinberg reprising their duty as director and writer, respectively. Both of them will also executive produce alongside Dave Bartis, who is known for his producing work in "The O.C."

January 04, 2007 04:11:40 GMT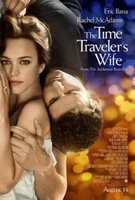 Looks like it will be some time more before moviegoers can see "" in theaters. Variety has reported that New Line Cinema has decided to not using the screenplay penned by Jeremy Leven and appointed "Deep Impact" scribe Bruce Joel Rubin to rewrite it instead.

So far, the project has already had , Dede Gardner, and Nick Wechsler on producers' seats with "" helmer Robert Schwentke being attached to direct. Meanwhile, "" star is still in negotiations to take the female lead role.

January 04, 2007 03:43:28 GMT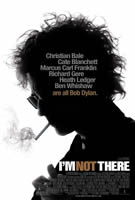 Probably it will be one of the most high-profile features The Weinstein Company has ever got within grasp. The studio is reported to have successfully secured the rights to distribute biopic "" around North America as well as in the U.K.

Timed with the U.S release of the movie, which is set for later this year, a soundtrack containing dozens of Dylan's compositions will also be launched. The album has already been supervised by Randall Poster plus Jim Dunbar and will feature voices of notable artists like and apart from that of the legend himself.

January 04, 2007 03:05:46 GMT
"Godzilla" star , also known for his voice works in "The Simpsons", is set to embrace his feature directorial debut. According to The Hollywood Reporter, the Forest Hills-born actor is currently engaged in talks to helm "", a layoff comedy project coming from Columbia Pictures.

Produced by Eric Gold, the feature focuses on two workmen of an American factory who venture south of the border to get their jobs back when the factory is shut down and transported to Mexico. No words yet on production date.

January 04, 2007 02:36:50 GMT
sure knows how to keep himself busy for months ahead. The New York Times has revealed that the funnyman has already had three new film projects in his hand which include two comedies about a relationship guru and office worker under siege by robots also a drama revolving around Keith Moon, known as the deceased drummer of .

Among these three, the first one seems to be Myers' priority at the moment as his agent, David O'Connor, has openly stated that there were two completed drafts of the script along with advanced discussions with Paramount Pictures and the possibility of sequels.

January 04, 2007 02:05:27 GMT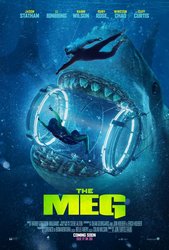 Getting stalled for awhile as it failed to meet a 2006 release as planned, New Line Cinema's prehistoric shark tale "" delightfully has landed a second chance to get developed. Variety has learned that the project may finally move forward this year with an aim to be filmed in spring for a summer 2008 release, at the earliest.

Based on the Steve Alten's book series, the picture originally was under Disney before its rights went to New Line in 2005. It initially was intended to be made for $75 million, but when the estimated budget came in much higher, mostly due to the f/x, the latter studio decided to put the movie on hold.

January 04, 2007 02:03:44 GMT
Announced by its president Dann Gire, the Chicago Film Critics Association revealed their picks for the recipients of their 2006 CFCA Awards held Thursday, December 28, 2006.

Coming out as the big winner was the twist-filled mob saga "" which snatched the top honor of Best Picture along with two other prizes of Best Director for Martin Scorsese and Best Adapted Screenplay for writer William Monahan.

January 03, 2007 09:32:50 GMT
One more notable name is coming to add more highlights to "." Variety has reported that "Commander in Chief" star is positive to take part in the action thriller project joining an ensemble cast consisting of , , , and among others.

Co-produced by Jackman's Seed Productions, the picture revolves around an accountant named Jonathan (McGregor) who becomes the primary suspect in a woman's disappearance also a 20 million dollar theft after being introduced by his new friend Wyatt (Jackman) to a mysterious club known as The List. Marcel Langenegger is directing with Mark Bomback, Patrick Marber, and Jason Keller all penning the script.

January 03, 2007 08:34:51 GMT
Set to make a return to the franchise, Queens-born actress is currently involved in negotiations for a lead role in 's "", an updated "re-imagining" of John Carpenter's 1978 directorial effort of the same title, Fangoria has reported.

If everything runs smooth, Harris, according to the site, will likely to play "none other than heroine Laurie Strode herself -- or if not that character, played four times in the franchise by , then certainly someone of prominence." The beauty previously appeared in both the fourth and fifth installments of the series as Jamie Lloyd, Michael Myers' niece.

January 03, 2007 07:49:23 GMT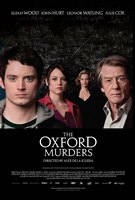 Continues to explore the diverse acting roles in his film career, is now putting an eye on thriller genre. The Hollywood Reporter reveals that the "Deep Impact" star has reached a deal to take part in the international crime feature "Oxford Murders", an adaptation of Argentinean writer Guillermo Martinez's award-winning novel of the same title.

Set to appear opposite , Wood will portray a young student who comes under the wing of a Sherlock Holmes-style mentor as he gets intrigued by a murder that takes place where he lives. Shooting is scheduled to start on January 22 in London and Oxford, England under Tornasol Films banner with Alex de la Iglesia directing as well as penning the script.