January 03, 2008 07:48:07 GMT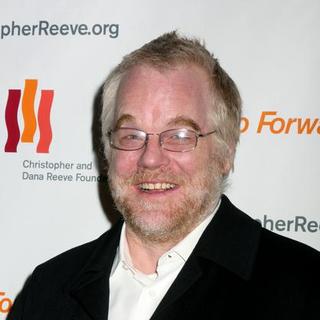 The "Red Dragon" star and the actor of "", are reportedly discussing the possibility of them playing a part in "Vanikoro". According to Bloody-Disgusting, the two acclaimed actors are in talks to join the cast of Xavier Gens' new film.

"Vanikoro" tells about the French explorer La Perouse whose ship Boussole was destroyed on a reef in Vanikoro, an island full of cannibals, along with most of his crew in 1788. A second ship called the Astrolabe was also shipwrecked. However, La Perouse and some of survivors managed to build a small raft from the wreckage and sailed away to safety.

January 03, 2008 06:12:41 GMT
Though it was rumored that "Die Hard" helmer John McTiernan is more likely to direct "Conan", a rumor surfaced that the "" helmer Xavier Gens is the new pick for director. The rumor was sparked by the director himself after he told Le Film Francais that he may direct the action adventure film.

If he is indeed directing the movie, Gens will work with the chosen producers, Boaz Davidson, George Furla, Joe Gatta, Avi Lerner and Fredrik Malmberg. He will also be using the script written by screenwriter Robert E. Howard.

January 03, 2008 04:35:58 GMT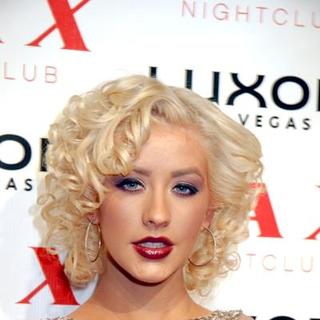 Successful pop singer is going to trade her signature voice with acting as it was reported that she has been signed to play in "Humboldt Park". Reportedly, the "Genie In A Bottle" singer will star alongside , and in the big screen.

According to reports, the news of Aguilera will star in the movie surfaces after a source revealed that Holmes shows that she is taking a risk by starring alongside the Grammy Awards winner. Apparently, the wife of "is trying to prove that she can do more than fluffy popcorn movies", as quoted from the source.

January 03, 2008 04:01:42 GMT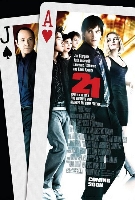 Columbia Pictures' film "" is set to be the opening film in the 15th annual South by Southwest Film Conference & Festival in Austin, Texas. The new drama thriller will screen at Austin's Paramount Theatre, on Friday, March 7, 2008, which will precede its premiere schedule on March 28.

About the choosing of the movie as the opening film, SXSW festival producer Matt Dentler commented, "'21' represents everything you want in an opening night film." He then added, "A really great production, very entertaining, a great cast and a talented crew. Plus, we know it's a film on many a radar, from the indie side as well as the Hollywood side."

January 02, 2008 09:30:11 GMT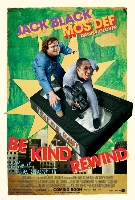 Coming up with a unique idea in promoting his latest directorial effort "", Michel Gondry will open a "Sweeding movie studio" at New York City's art gallery Deitch Projects and run it from January 24 to March 1, 2008 , the filmmaker has revealed to the LA Times.

"Groups of people walk in and will have access to a workshop," he told the paper. "There is a very simple protocol: You shoot in camera, edit while you shoot - which means you stop the camera when you want to go to the next scene, you don't edit. Story lines last five to 10 minutes. And most of the exhibition will be a mini back lot with 15 little sets. In two hours, you can walk in, create a story, shoot a movie, watch it in the screening movie. Then you leave and take a copy."

January 02, 2008 09:01:57 GMT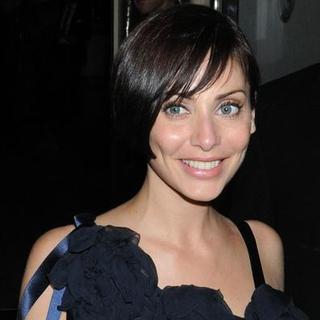 Rumor mill is now grinding on another possible female cast for "", 20th Century Fox's spin-off of its "X-Men" hit trilogy slated for a May 1, 2009 release date.

Australia's Herald Sun has brought up a scoop claiming that has auditioned for a role in the superhero project by undergoing a secret screen test around mid December 2007 in Sydney. No tidbit yet on what part in the movie the "Torn" singer is up for, though.

January 02, 2008 07:55:04 GMT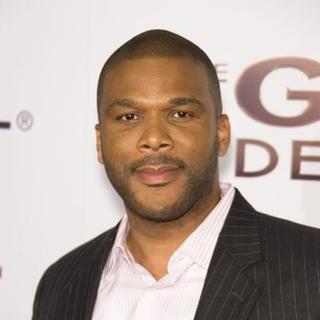 Cast addition for the highly-anticipated "" seems to have included another well-known name that turns out to be , if tidbit from UGO proves legit.

According to sources for the site, the actor/director is being billed as the head of Starfleet Academy and has already filmed his scenes, of which one of them was claimed to be a big sequence about young Kirk facing expulsion from Starfleet.

January 02, 2008 06:48:25 GMT
As countdown has already begun on J.J. Abrams-produced anticipated flick "" to hit theaters nationwide, four new TV spots for the monster movie have been smoothly brought up onto the net, presenting few fresh shots for fans of the genre to have a glimpse on.

Most of the new shots are found in spots #5 and #6 despite the display of plenty of recycled footage in the foursome. Meanwhile, the giant creature's presence, however, still has not yet featured in, leading to an assumption that it will continuously be kept secret until the film's release on January 18.

January 02, 2008 05:12:38 GMT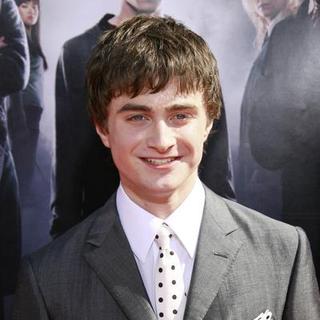 The leading actor of "Harry Potter" movies, , has been signed to play in "Journey". According to Observer.guardian.co.uk, the 18-year-old has nailed the part of slain photo journalist, Dan Eldon, beating out other major actors in Hollywood, including , , and .

His success of getting the part was reportedly helped by Eldon's family as Kathy, Eldon's mother, revealed that she has rejected numerous bids for film rights to the story before meeting the "Equus" stage star and his parents at the Four Seasons Hotel in Los Angeles. The journalist, producer and activist explained why she chose Radcliffe instead of the other notable actors eager to play the part stating, "We resisted a lot of older actors because Dan was a boy emerging into manhood."

January 02, 2008 04:24:14 GMT
More details from "Bond 22" has reportedly been outed. In an interview with Swiss newspaper SonntagsZeitung, the action film's director, Marc Forster, has confirmed that the shooting of the new James Bond movie will start on Thursday on January 3, 2008. The shooting schedule is put a day ahead from the initial day revealed earlier by its star, .

In the interview, the helmer of "" also explained that the film will be more of a journey into 007's inner-being than a globe-hopping trip around the world. He said as quoted, "When Bond began in the Connery days, travel was a luxury not everyone could afford. Today, the world has become smaller. If Bond goes to a beach with palm trees it's almost banal now. The only interesting trip remains the journey inwards, deep in to the psyche".

January 02, 2008 03:43:27 GMT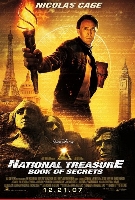 's fortune seekers film, "" has once more found golds in the theaters as it maintained the first spot on its second weekend box office ended December 30. Though seeing a declining of 20% from its first weekend preview, the adventure movie celebrated the end of 2007 and was still pushing its competitors aside by earning $ 35.7 million in only three days.

Additionally, in the five days weekend ended on the first day of 2008, the Jon Turteltaub's film also topped the chart with $ 54.5 million from 3,823 theaters. Hence, in total, the film has earned $ 142.9 million from the first day it was premiered. Apart from the domestic earning, the sequel film garnered significant coin in the international box office as well with $ 21 million at 3,000 theaters in 25 country for a two-week cume of $ 60 million.

January 02, 2008 02:25:41 GMT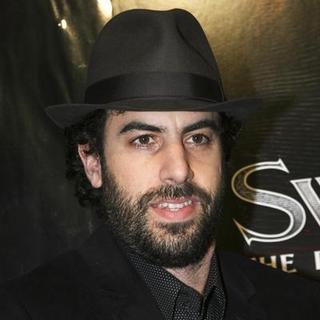 A week after announcing that he had retired his comic character Borat, has been cast in Dream Work's new project, "". According to reports, the actor famous for his role as Ali G in in television series "Da Ali G Show" will star as Abbie Hoffman, an anti-Vietnam War activists arrested at the 1968 Democratic Convention.

In the drama film, Cohen will join the acclaimed director Steven Spielberg who is said set to also produce the picture alongside Walter Parkes and Laurie MacDonald. The movie that is slanted for release in 2010 is based on the violent protests of the 1968 Democratic Party Convention in the US in which Hoffman found fame by playing pranks to campaign against the Vietnam War conflict.

December 31, 2007 07:06:11 GMT

A list consisting of promising movies released during 2008 are still dominated by superhero and sci-fi movie. Here some of them that AceShowbiz recommends for your consideration. Keep your list from now on and be ready when it comes to your theater nearby.

In the early 2008, on January 18 to be exact, prepare for the coming of "", J.J. Abrams-produced flick which has raised such a big hype around the net for the mystery surrounding the giant monster it features in. Followed by in February with as a young man who has genetic anomaly to transport himself anywhere.

December 28, 2007 09:43:58 GMT
As the year 2007 is closing up, AceShowbiz.com feels obliged to list movie sequels that will battle among themselves towards the box office. As part of the trend that put animations and special effect-infused pics on top of the agenda, those deemed 'highly-anticipated' may come quite predictable.

The earliest sequel movie coming within the calendar may be '', but minus its original cast (, ), its anticipation may be overshadowed by '' that retains its original cast and '' which is hopeful with its new star, .

December 28, 2007 05:28:08 GMT
©
Real life drama may have earned their place in 2007, but special effects remain a favorite throughout the year especially since computer-generated imagery can bring comic heroes to life.

The third installment of the Sam Raimi-directed movie, '', is counted as the top-grossing movies of 2007. The flick was released in May, grabbed $336,530,303 in total gross, thanks to its opening number that was named the biggest of all time, netting $151.1 million.