April 02, 2007 07:34:56 GMT
Both own well-developed production companies that are going rather productive lately, so seeing them stand face-to-face against each other over a film title therefore is very possible to happen, and this sure is one hot topic to talk about.

According to exclusive report by TMZ.com, Hollywood superstars and are both engaged in a battle over the rights to "Maxed Out", a documentary film exposing America's obsession with credit card debt which is currently playing in select cities.

April 02, 2007 04:43:15 GMT
Back for the twentieth time this year, the Hollywood's messiest, most raucous award celebration Nickelodeon Kids' Choice Awards announced on March 31, 2007 the list of honorees for the film category based on personal picks of the TV network's viewers.

Deemed the Favorite Movie is "" with dancing penguin romp "" being named the Favorite Animated Movie, the latter beating out tough contenders that included "" and "."

April 02, 2007 04:15:55 GMT
Just before the cameras rolling on him for "", turns out to have smoothly added another new acting stint into his hectic schedule for this year. The striking hunk revealed to Entertainment Weekly that he has been attached to an indie feature entitled "" with "The Mothman Prophecies" helmer Mark Pellington to direct.

Expected to start filming September this year, the picture will be an Iraq drama and concerns on a man who comes home from the war. No other names listed in the cast yet for now, but Evans confirmed that he would play the guy.

April 02, 2007 04:10:54 GMT
Forming promising collaboration with Montecito Pictures, DreamWorks is set to develop a comedic feature titled "" from the script by duo Ethan Furman and Adam Farasati, The Hollywood Reported has revealed.

The first studio deal for Furman and Farasati, natives of Northern California working as bartenders in West Los Angeles, the project will be produced by Montecito alongside Magnet Pictures, the production arm of Magnet Management.

April 02, 2007 04:07:56 GMT
Bringing their togetherness to work, husband-and-wife and are teaming up to produce a film feature entitled "" based on the book of the same name by former Reader's Digest editor Peter Canning via their And Then Productions shingle.

Depicting the life story of the founders of Reader's Digest DeWitt and Lila Acheson Wallace, the project will center on the pair's rise as magazine publishers during World War II plus their political compromising of their brand during the Cold War. It is noted that the couple also lost themselves when they became rich and passive as people pawed for money and control of their empire.

April 02, 2007 03:58:34 GMT
Looks like comedic genre still becomes everyone's favorite in cinemas for sure as Josh Gordon and Will Speck's latest effort "" instantly soars to pull a superb number of $33 million and claim itself the top holder of weekend box office ended Sunday, April 1, 2007.

The sports comedy therefore smoothly forces its closest competitor also fellow newcomer "" to seat as the runner-up after the animated adventure turns out to score less at $25.1 million. Nevertheless, the amount the Disney production has collected proves way larger than the $11.4 million "" has pulled, and so put the bloody epic tale on the third place, one notch lower than the rank it achieved in the previous week.

March 30, 2007 11:42:19 GMT
Manages to stay busy throughout, is developing a new film feature titled "" for Paramount Pictures with an eye to both star in and produce, Variety has learned.

A remake of the 2004 French flick "Confidences trop intimes", the project is likely to closely follow the original's plot which tells about the story of a woman who believes she is going to visit her new shrink but really ends up baring her soul to an accountant.

March 30, 2007 11:22:14 GMT
Still having spare time to look around for another stint despite going busy preparing "", David O. Russell has signed on to both write and direct a Washington-set comedy titled "", The Hollywood Reporter has revealed.

A joint production between Columbia Pictures and Red Wagon, the picture is a big screen adaptation of a novel by Kristin Gore, the daughter of former Vice President Al Gore. The story follows a young woman as she tries to balance a job as a congressional aide on Capitol Hill while searching for the right guy.

March 30, 2007 11:00:17 GMT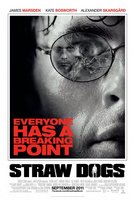 In his wait to see "", director Rod Lurie has satisfyingly landed deals to helm thriller picture "", a remake of the 1971 feature of the same title, at Screen Gems.

Though already hired TV writer Reed Steiner to pen the script with Marc Frydman producing, Screen Gems turns out to still be in the process of obtaining the rights to the original, which initially was produced by ABC Pictures Corp.

March 30, 2007 10:41:12 GMT
Keeps circling around comedy genre, Raja Gosnell now finds himself getting attached to helm a rom-com feature entitled "" for The Weinstein Company.

The flick is said to present a story that focuses on a man who discovers the dirty secrets of an all-female book club. He then enlists help from the members to get his estranged girlfriend back in return for not ratting them out to the men in their lives.

March 30, 2007 09:29:30 GMT
Aware of giving more than just an entertainment to moviegoers, Paramount Pictures is about to develop a gritty film feature entitled "" with Lorenzo di Bonaventura seating as the producer.

An adaptation of Christopher Reich's book of the same title, the project concerns a physician for Doctors Without Borders whose wife falls into an inaccessible ravine during a hiking in the Swiss Alps. In his grief, he later finds a letter addressed to her of which content unexpectedly brings him to stand in center of a conspiracy that could result in nuclear war in the Middle East.

March 30, 2007 09:09:38 GMT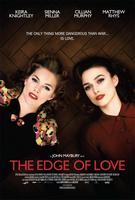 Shifting attention to male cast, Capitol Films have successfully got both and onboard to join the list of its romantic drama "The Best Time of Our Lives
1
", Variety has reported.
Already included starlets and in the lineup, the project centers on Welsh poet and the relationship formed between he and his wife Caitlin also his childhood friend Vera Phillips and her eventual husband William Killick. Murphy will play the latter one with Rhys, Lohan, and Knightley play Thomas, Caitlin, and Phillips, respectively.
March 30, 2007 08:40:32 GMT
Making a follow-up to the teaser clip it posted on AOL's Moviefone, Warner Bros. Pictures has smoothly launched a new trailer for "" on the web.

Available exclusively at , the trailer can be via both Windows Media and Quicktime format in High Definition. In addition, fans can also accessed the teaser trailer on the site as well as a series of production photos of the movie.

March 30, 2007 08:21:48 GMT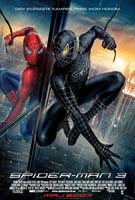 Receiving the same treatment as its predecessor had before, "" delightfully will also have a simultaneous release in conventional and IMAX theaters as it opens in the U.S. on May 4 this year, IMAX Corporation and Sony Pictures Entertainment have announced.

"The simultaneous IMAX release of Spider-Man 3 allows us to celebrate one of the most anticipated motion picture events of the year in an exciting event format," Sony's President of Domestic Distribution Rory Bruer stated. "Spider-Man 3: The IMAX Experience will give fans of Spider-Man an opportunity to experience the next exhilarating installment of the series in an unforgettably unique and immersive way."

March 30, 2007 07:48:20 GMT
There could be another major female character to appear in "" besides Rachel Dawes if all are proven to be true.

Words are now circulating heavily that may join the highly anticipated flick's cast following a posting on Whedon.info hinting that the "Buffy the Vampire Slayer" star is likely to be cast in.