September 28, 2006 05:50:06 GMT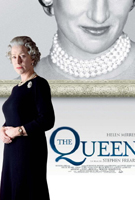 Drawing near to its unveiling on Friday, September 29 this year, the 44th Annual New York Film Festival organizers have revealed list of film features screened at the event up to its closing date on October 15, presenting a selection of pictures of either local or foreign productions.

From U.S, there will be Stephen Frears' acclaimed drama "" starring which is going to be the opener of the festival also Todd Field' "" and Sofia Coppola's period piece "." Featuring great talents like and , "Children" sets to be shown on September 30 with "Antoinette" following up on October 13.

September 28, 2006 03:12:17 GMT
Recently put "" under its wings, Fox Searchlight has already added one more project to be developed into the big screen. The studio has successfully reached a deal to obtain the script "" for State Street Pictures to produce and for partner George Tillman to direct.

Emerged from the creative mind of Pat Gilfillan, the picture is a vigilante actioner which concerns two single mothers who become close friends following the death of their children during useless acts of violence. Upon finding out that the judicial system fails them, the duo unanimously embarks on a killing spree through the underbelly of Chicago.

September 28, 2006 02:56:12 GMT
At last it is official. Ending speculations on 's involvement in "Homeland Security", Variety has confirmed that the "You've Got Mail" star is finally positive to replace in the rom-com feature. Along with the actress, and have also been added to the cast list, joining to make a stellar line-up for sure.

An indie feature budgeted at around $25 million, the project follows an uptight young federal agent as he spies on his sexually liberated mother and her new lover after FBI links him to an international art theft ring. Filming is set to begin on October 2 this year in Shreveport, Louisiana with George Gallo at helm.

September 28, 2006 02:17:15 GMT
Comic adaptation apparently is still an interesting subject to deal with, at least for Dimension Films. Variety has revealed that the studio is intending to make one, titled "", after its successful attempt to secure the movie rights of the graphic novel.

Following the acquisition, the company is set to develop the project as a starring vehicle for New York-born actress . The beauty, who will also serve as one of the producers, previously co-created the comic alongside David Atchison with Tony Shasteen working on the illustration.

September 28, 2006 02:13:39 GMT
Currently busy in developing its high-profile picture of "", New Line Cinema delightfully has acquired another potential project to be developed under its banner. Variety reported that the company has purchased comedy spec "" from scripting duo Michael Colton and John Aboud.

Following this, New Line has already collaborated with Paul Young and Peter Principato at their Principato-Young to set up the picture. So far, no cast and director have been attached yet, but the film's story is said to take a look on tame married couple who conclude to have a "baby bender" and spend a few months partying like rock stars before fixing their mind to have a baby.

September 28, 2006 02:09:26 GMT
Securing one more project under its wings, HQ Pictures has satisfyingly obtained rights to Mark Jonathan Stanley's sci-fi/actioner pitch, "", Variety has revealed.

In bringing up the picture to the surface, some of the company's execs have been confirmed to handle the production matters. HQ's senior development executive Rock Shaink will produce while , Mike Le and Omar Shamout are all set to executive produce.

September 28, 2006 02:04:24 GMT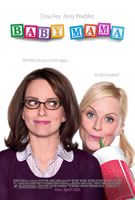 Extending their partnership from SNL's "Weekend Update" to the big screen, and are set to star in "", a new comedic feature from Universal Pictures.

Planned to be shot next summer when both Fey and Poehler have some time off from their TV stints, the project centers on a single career woman who decides to hire a surrogate to satisfy her desire of having a child while at the same time still able to keep her career. Michael McCullers has been tapped to both write and direct with Lorne Michaels and John Goldwyn producing.

September 27, 2006 09:26:28 GMT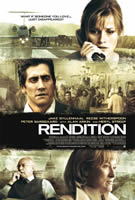 Barely included Oscar-winning actress in its cast, "" quickly has added one more young great talent in the list. Variety reported that is positive to join the line-up yet it is still not made clear what role he is actually billed to play.

Scheduled for a mid-November production start, pic features South African filmmaker Gavin Hood at helm with Kelley Sane penning the script and Bill Todman executive producing also co-financing via his Level One. As for the story, it revolves around a Cairo-based CIA analyst whose world gets spinning out of control after witnessing the interrogation of a foreign national by the Egyptian secret police.

September 27, 2006 08:45:18 GMT
Often deals with fast-paced action features, this time Rob Cohen is taking a different approach in filmmaking. The Hollywood Reported has revealed that the New York-based director is on board to direct a prison thriller picture entitled "Scared Straight" for New Line Cinema.

"After the success of (Fox drama) 'Prison Break,' there is revival of interest in the genre," Cohen once said in an interview. "It's going to be a genre movie with depth, and the depth will come from the character. It's the fight for the soul of this young kid who is on the verge."

September 27, 2006 08:06:02 GMT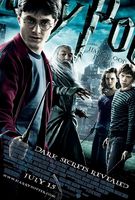 The wholeness of "Harry Potter" principal cast is threatened to crack. , who is known to play Hermione Granger in the widely-popular film franchise, shockingly told Newsweek recently that she has not yet committed to star in the upcoming installment of the series, "."

"I don't know yet," the 16-year-old actress admitted earnestly upon being asked about her involvement in the film. "Every film is such a huge production, and it's a long time."

September 27, 2006 06:29:19 GMT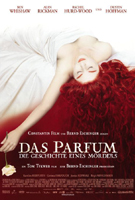 Turns out that "" once again has to draw back after its last-week triumph overseas as the throne now belongs to "."

Based on final studio data issued Monday, September 25, the German thriller has successfully garnered $11.3 million from five markets only to claim no. 1 on international weekend box-office ended September 24, 2006 and so, beats out the Disney's swashbuckler which this time managed to take in $7.3 million from 34 countries.

September 27, 2006 03:41:13 GMT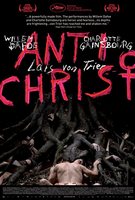 Turning his attention to horror genre, Danish filmmaker Lars von Trier is set to develop "", an English-language film project which will be made based on the theory that it was Satan, not God, who created the world.

While refused to give anything away in terms of the plot, the 50-year-old director has revealed that the production of the movie is expected to start next summer if financing goes as planned. No words yet on cast and other film crew, but it is reported that the picture will feature three main characters.

September 27, 2006 03:03:12 GMT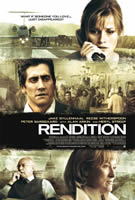 Looks like is getting more serious in taking roles. FilmJerk.com has revealed that the Oscar-winning actress has been attached to star in political thriller "", a new project from New Line Cinema.

Presenting a multi-layered story, the picture takes focus on a Cairo-based CIA analyst whose world gets spinning out of control after witnessing the interrogation of a foreign national by the Egyptian secret police. Witherspoon is billed to portray Isabella El-Ibrahim, the pregnant American wife of an Egyptian-born chemical engineer, who is involved in the interrogation following her husband's arrest as a political prisoner in the post-9/11 tragedy.

September 26, 2006 08:26:20 GMT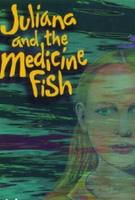 Jumping into fantasy genre, funnyman has reached a deal to take a starring role in an independent feature of "." The SNL alumnus is billed as a father who tries to save his troubled fishing lodge as well as his relationship with his 12-year-old daughter, who discovers an ancient secret in the waters near the lodge.

Expected to start shooting this week in Lake of the Woods, Manitoba, Canada, the project is an adaptation of the book written by Jake MacDonald. Jeremy Torrie in on duty to both direct and pen the script, the latter being carried out together with MacDonald. The man will also serve as producer alongside Tanya Brunel via their High Definition Pictures with Schneider's brother, , executive producing.

September 26, 2006 07:34:44 GMT
Forming a good collaboration, Donald De Line's production company and Andrew Dean are set to produce a family comedy flick for Warner Bros., Variety has reported.

Entitled "", the project has already included Kara Holden to pen the script. So far, there are no words yet on cast and the helmer, but it is revealed that the story will center on an absentee father who decides to teach his kids himself upon being stuck at home because of an injury that prevents him from working.