News
>
Celebrity Gossip
May 04, 2014 16:54:22 GMT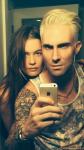 has a new look. The lead singer dyed his hair platinum blonde, and he proudly showed off his newly-bleached hair on Twitter. "Apocalypse prep course complete," he captioned a selfie with his fiancee .
News
>
Celebrity Gossip
May 04, 2014 16:23:12 GMT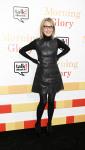 doesn't think sexually abused his adopted daughter Dylan Farrow. Allen has repeatedly denied any wrongdoings, and now Keaton is taking sides with him. She says to The Guardian in a new interview, "I have nothing to say about that. Except: I believe my friend."
News
>
TV News
May 04, 2014 15:36:40 GMT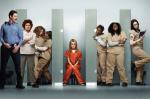 More winners were feted at the second ceremony of the 25th annual GLAAD Media Awards. Netflix's "" was celebrated as an Outstanding Comedy Series, beating "", "", "", and "Please Like Me".
News
>
Music News
May 04, 2014 15:06:52 GMT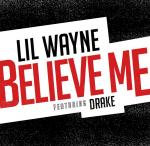 's new single "Believe Me" has arrived in full. Weezy collaborates with his labelmate in this slow jam. The song produced by Boi-1da and Vinylz is among the new materials for Weezy's next studio installment "".
News
>
Celebrity Gossip
May 04, 2014 14:25:43 GMT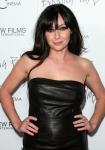 took to Twitter to share her thoughts on 's book in which he recalled his not-so-good impression when traveling with his former "Beverly Hills 90210" co-star years ago. He said they were flying on a private jet, but she was not impressed with the car that picked them up.
News
>
Celebrity Gossip
May 04, 2014 13:33:59 GMT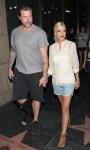 and are mending their broken relationship. The couple was recently spotted in a spa in Los Angeles and went for a Thai massage. They also enjoyed lunch at The Infield restaurant in Encino and held hands everywhere they went.
News
>
Celebrity Gossip
May 04, 2014 13:09:05 GMT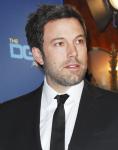 Hard Rock Hotel & Casino issues a statement regarding rumors that was banned for life after while playing blackjack at the establishment. "You are too good at the game," the security reportedly told him.
News
>
Music News
May 03, 2014 17:56:51 GMT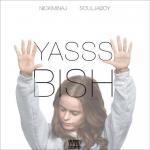 is ready to roll out a new album. As a precursor, she releases a song called "Yasss Bish" that features . "Droppin' my single in two weeks / The Pink Print album a movie," she raps to announce what's to come next. "B***hes be thinkin' they hot, but they be using that term too loosely."
News
>
Celebrity Gossip
May 03, 2014 17:30:49 GMT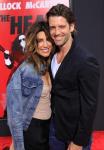 is heading to the altar for the second time. The former wife of actor gets engaged to marry model boyfriend Louis Dowler. "He's lovely," she said of her fiance during an appearance on 's show where she flashed her ring.