News
>
Celebrity Gossip
May 04, 2014 16:54:22 GMT

has a new look. The lead singer dyed his hair platinum blonde, and he proudly showed off his newly-bleached hair on Twitter. "Apocalypse prep course complete," he captioned a selfie with his fiancee .

Levine is back on the judging panel on the current season of "". He is known for exchanging banter with fellow judge , and they recently took their banter to Twitter. "@adamlevine... I just found the craziest thing in my phone!!! Your PERSONAL cell phone number... hope I'm not stupid enough to tweet it out...," he wrote.

News
>
Celebrity Gossip
May 04, 2014 16:23:12 GMT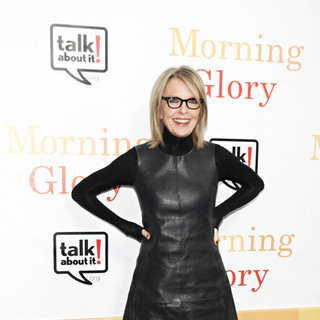 doesn't think sexually abused his adopted daughter Dylan Farrow. Allen has repeatedly denied any wrongdoings, and now Keaton is taking sides with him. She says to The Guardian in a new interview, "I have nothing to say about that. Except: I believe my friend."

Keaton also commented on Dylan's New York Times op-ed in which she and some other actresses who appeared in Allen's films were singled out. "What are they going to do? Who else are they going to drag in? They have to drag someone in," she says. "I don't resent it, not for a second."

News
>
TV News
May 04, 2014 15:36:40 GMT

More winners were feted at the second ceremony of the 25th annual GLAAD Media Awards. Netflix's "" was celebrated as an Outstanding Comedy Series, beating "", "", "", and "Please Like Me".

was among the "Orange Is the New Black" stars attending the event on May 3 at the Waldorf Astoria in New York City. Before the Saturday event, she was honored with her own Stephen F. Kolzak Award at The Beverly Hilton in Los Angeles on April 12.

News
>
Music News
May 04, 2014 15:06:52 GMT

's new single "Believe Me" has arrived in full. Weezy collaborates with his labelmate in this slow jam. The song produced by Boi-1da and Vinylz is among the new materials for Weezy's next studio installment "".

"That's the man that put me in this s**t," Drizzy credits Weezy for helping him with his career, before pledging his loyalty to his former mentor, "If a ni**a fuck wit' 'em I put 'em down quick / Got a verse for anybody who wanna talk about the clique."

News
>
Celebrity Gossip
May 04, 2014 14:25:43 GMT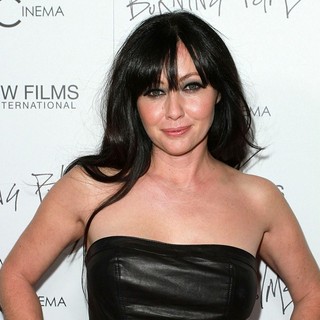 took to Twitter to share her thoughts on 's book in which he recalled his not-so-good impression when traveling with his former "Beverly Hills 90210" co-star years ago. He said they were flying on a private jet, but she was not impressed with the car that picked them up.

"Her butt had barely hit her seat before she said loudly to the PR person, 'Really? A town car? You send a town car to take me to the airport, not a limo?' She sighed a very put-upon sigh. I laughed, as I couldn't really tell if Shannen was kidding or not." he remembered. "I looked on, becoming more uneasy by the minute as she began b***hing about the short notice and the food on board and the temperature in the cabin and everything else."

News
>
Celebrity Gossip
May 04, 2014 13:33:59 GMT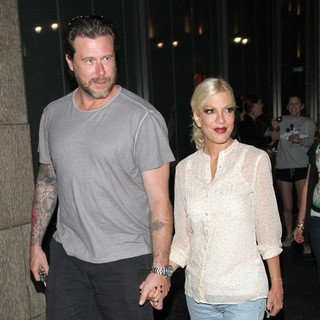 and are mending their broken relationship. The couple was recently spotted in a spa in Los Angeles and went for a Thai massage. They also enjoyed lunch at The Infield restaurant in Encino and held hands everywhere they went.

The couple has been married for eight years and they have four children together. Their marriage is on the rocks after he admitted to cheating on her with another woman. His admission was taped for her reality show "" which premiered April 22 on Lifetime.

News
>
Celebrity Gossip
May 04, 2014 13:09:05 GMT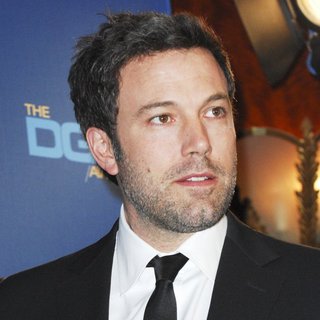 Hard Rock Hotel & Casino issues a statement regarding rumors that was banned for life after while playing blackjack at the establishment. "You are too good at the game," the security reportedly told him.

"Mr. Affleck, a valued guest of Hard Rock Hotel & Casino, is not banned from our property and is welcome back any time," a representative for the Hotel & Casino says in a statement as quoted by Fox News shortly after the report made headlines.

News
>
Music News
May 03, 2014 17:56:51 GMT

is ready to roll out a new album. As a precursor, she releases a song called "Yasss Bish" that features . "Droppin' my single in two weeks / The Pink Print album a movie," she raps to announce what's to come next. "B***hes be thinkin' they hot, but they be using that term too loosely."

Nicki addresses Donald Sterling controversy, "I don't f**k with you ni**as, I own the Clippers." The Young Money leading lady also fiercely declares her status, "I am the queen bee 'cause I'm a machine."

News
>
Celebrity Gossip
May 03, 2014 17:30:49 GMT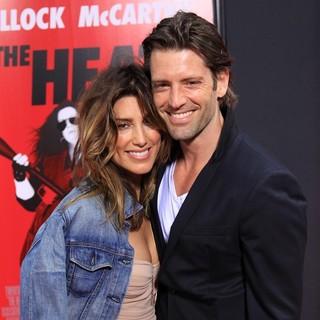 is heading to the altar for the second time. The former wife of actor gets engaged to marry model boyfriend Louis Dowler. "He's lovely," she said of her fiance during an appearance on 's show where she flashed her ring.

The "Samantha Who" actress said she and Dowler already picked a wedding date and location, but she refused to disclose the information. She divorced Cooper after only four months of marriage in 2007. "It just wasn't right," she said to . "It was just something that happened. The good thing is, we both realized it...Sometimes you just realize it."