News
>
Celebrity Gossip
December 22, 2013 11:38:21 GMT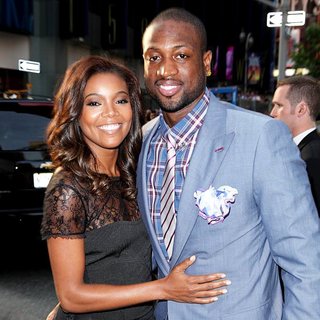 is engaged to Miami Heat basketball player and she's proud of it. The "" star showed off her engagement ring which has an enormous 8.5 carat cushion cut diamond on top made by Jason of Beverly Hills.

The couple, who have been dating since 2009, announced the engagement on Saturday, December 20. "Sooooo this happened...#Yessss," Union wrote on Instagram and shared a . Wade gushed, "She said YES!!!"

News
>
Celebrity Gossip
December 22, 2013 11:18:11 GMT

Ricky "Lord Infamous" Dunigan, the founding member of , has died at the age of 40. The rapper died at his mother's home in Memphis, Tennessee on Friday, December 20, reportedly due to heart attack.

Dunigan's death has been confirmed by DJ Paul, his half brother and co-founder of Three 6 Mafia. "He did pass away at his mothers house last night in Memphis," Paul's publicist Dove Clark told HipHopDX in an interview Saturday. "The cause of death is unknown. We're actually trying to figure out how he died and that is all the information we currently have."

News
>
Celebrity Gossip
December 22, 2013 00:23:24 GMT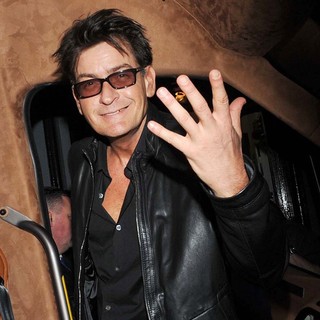 's controversial comments on homosexuality have just got a shot from . The "" star unloaded on Robertson for offending his gay friends, and threatened to give the "Duck Dynasty" star a "MaSheen style media beat down".

In his letter, Sheen called Robertson nasty names such as "Mallard Brained" and "shower dodger". The actor said, "Your statements were and are abhorrently and mendaciously unforgivable." He also took a jab on Robertson's meteoric rise to fame, saying "The idea that you have a job outside of dirt-clod stacking is a miracle."