News
>
Celebrity Gossip
June 30, 2013 15:28:27 GMT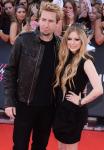 and Chad Kroeger are celebrating their love in France with family and friends. The rocker couple was reported tying the knot in Cannes this past weekend, but a source clarifies to Us Weekly that it was just "a wedding party" they threw to kick off the actual ceremony that will be held Monday, July 1.
News
>
Celebrity Gossip
June 30, 2013 14:21:52 GMT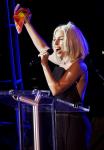 made her first onstage appearance since her hip surgery at New York's Gay Pride Rally to help kick off festivities celebrating LGBT community on heels of Supreme Court's overturning of the Defense of Marriage Act (DOMA). She gave an emotional speech and performed her own version of "The Star-Spangled Banner".
News
>
TV News
June 30, 2013 13:28:24 GMT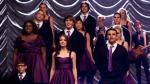 With more familiar faces graduating next season, "" is looking to give bigger roles to some of the cast introduced in the fourth season. Rumor has it, , Jacob Artist and Becca Tobin are among those promoted to become the series regulars.
News
>
Celebrity Gossip
June 30, 2013 13:01:28 GMT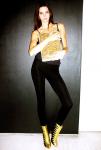 shows off her natural beauty for V Magazine. The "" star poses in front of a plain backdrop and ditches makeup as she's wearing a gray tank top and black spandex that she amps up with a pair of gold boots.
News
>
Music News
June 30, 2013 12:56:11 GMT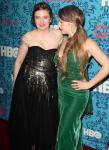 and are catching ' "We Can't Stop" fever. The "" stars team up to parody the former Disney star's latest music video by reenacting a part where the "Can't Be Tamed" singer spanks her pal.