News
>
Celebrity Gossip
February 24, 2013 12:28:53 GMT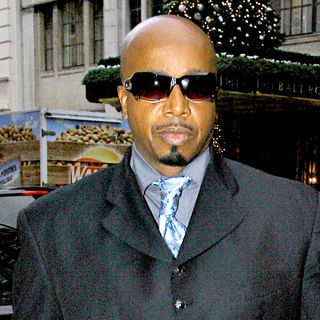 took to Twitter to share his side of story after he was arrested late Thursday, February 21 for allegedly resisting an officer in a shopping center in Dublin, California. Not only did the rapper insist that he did nothing wrong but he also slammed the cop for racial profiling.

He claimed it began when an officer whom he described as a "chubby elvis looking dude" was tapping on his car window and asked "Are you on parole or probation?" He went on, "While I was handing him my ID he reached in my car and tried to pull me out the car but forgot he was on a steady donut diet."

News
>
Celebrity Gossip
February 24, 2013 11:44:43 GMT

Wesley Daniel, the Lyric Opera of Chicago actor who was badly burned in a dangerous stunt involving fire during a dress rehearsal, is cleared to return to work. The 24-year-old star will be back on stage playing an understudy for a stilt walker in Wagner's "Die Meistersinger von Nuernberg".

He suffered second degree burns to his face and throat when doing a fire-breathing stunt. The mishap happened when he tried to swig a flammable liquid and spit it onto a torch he was holding. Doctors who treated him said his injuries were akin to a severe sunburn.

News
>
Movie News
February 24, 2013 11:02:10 GMT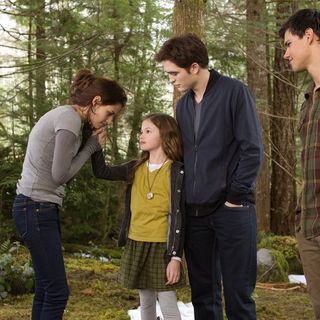 ©
"" dominates winner list of this year's Golden Raspberry Awards for the wrong reason. The final installment in the " Saga" franchise gets seven "worst" titles on the eve of the 85th annual Academy Awards.

The vampire romance film starring and is named Worst Picture, saving "", "The Oogieloves in Big Balloon Adventure", "" and "" from the embarrassment.

News
>
Celebrity Gossip
February 24, 2013 09:52:06 GMT

is a hands-on mother. The popstar took a break from her hectic schedule as an artist and performer to celebrate her twins' special day. She traded her mic and flashy outfit for oven and apron to bake her kids cupcakes for their birthday celebration at school.

J.Lo's children with ex-husband , son Maximilian David and daughter Emme Maribel, turned 5 on February 22. "Happy Birthday Coconuts!!! 5 years of joy and true love!!! #schoolcupcakes #momduties #bestfeelingever," she tweeted along with a picture of two dozen cupcakes.

News
>
Movie News
February 24, 2013 09:12:50 GMT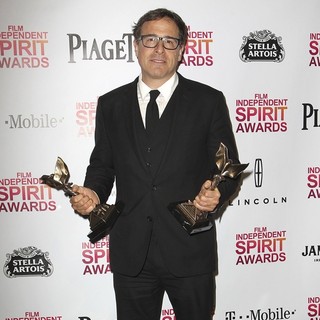 "" won big at this year's Independent Spirit Awards which was held in a luncheon event in a tent on the beach in Santa Monica, Calif. The romantic comedy-drama movie grabbed a total of four gongs including top honor, Best Feature, beating strong contender "".

"This is unexpected. 'Beasts of the Southern Wild' is a fantastic film and I truly thought it was going to win, but this is a great surprise," said producer Donna Gigliotti when accepting the award. "We were sure we weren't going to win today and we're sure we're not going to win tomorrow," added fellow producer Bruce Cohen.

News
>
Celebrity Gossip
February 24, 2013 07:58:40 GMT

and were among the Hollywood movie beauties who graced the pink carpet of the 2013 Independent Spirit Awards. Both commanded attention in their own ways as they posed for the awaiting photographers at Santa Monica Beach on Saturday, February 23 in Santa Monica, Calif.

Lawrence showed off her curves in Lanvin's latest Spring collection. Her black dress was styled with a crystal choker and a wrap skirt with an asymmetrical hem which was accented with an obi style belt. Wearing her hair in a simple high bun, she completed her look with Giuseppe Zanotti strappy sandals and Bottega Veneta bag.

News
>
TV News
February 23, 2013 22:15:14 GMT

Two familiar faces are added to the online revival of the ABC daytime drama "", in addition to the regular cast member. Production company Prospect Park which is bringing the canceled series back to life announces Eden Riegel and Julia will return to the soap opera.

Reigel will appear as cameo guest arc returning as Bianca Montgomery, a memorable character who came out of the closet and earned her an Emmy win and four nominations. Barr will also reprise her Emmy-winning role as Brooke English initially portrayed by Elissa Leeds in 1976.

News
>
Celebrity Gossip
February 23, 2013 21:31:37 GMT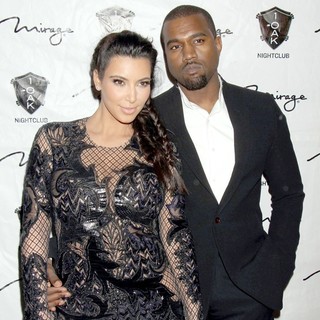 The gender of and 's unborn baby has reportedly been revealed. According to Us Weekly, the high-fashion couple is expecting a baby girl.

"They're over the moon!" a source close to the "" star says of the couple who reportedly just found out about the sex of their baby. "Kanye always wanted a girl."