News
>
Music News
February 17, 2013 08:02:43 GMT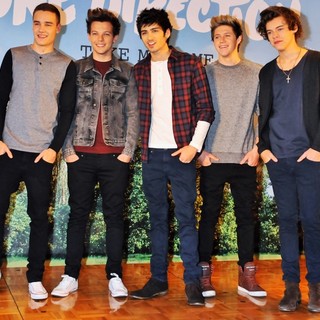 boys preview their trip to Africa in an upcoming music video for "One Way or Another", a cover version of 's song. A snippet of the video was released on "Let's Dance for Comic Relief" in England Saturday, February 16 to make up their absence from the charity event.

The clip is opened with video diaries that see the four of them visiting a number of children in Ghana. It proceeds to show canoodling with some flight attendants and the boys taking a stroll in city streets among other footage made by themselves.

News
>
Music News
February 17, 2013 07:09:54 GMT

's soon-to-be-released song called "Almost Home" has been teased in . The track is recorded as a theme song for Disney's new fantasy movie "" that stars , and among others.

The "" judge belts out inspiring lyrics with her big voice on the triumphant soundtrack. She co-produced it with Stargate and co-wrote with Simone Porter, Justin Gray, Lindsey Ray, Tor Erik Hermansen and Mikkel Eriksen.

News
>
Celebrity Gossip
February 17, 2013 06:36:51 GMT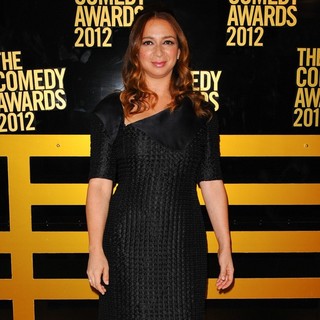 Rumor has it, is expecting her fourth child with director Paul Thomas Anderson. According to The Hollywood Reporter, her pregnancy will likely affect her NBC series "" which is struggling on the heels of 's exit earlier this month.

Sources say the "Bridesmaid" actress has informed bosses on NBC that she's pregnant. In an attempt to save her show, the writers allegedly plan to incorporate her pregnancy into the storyline of a revised version of the series.

News
>
Celebrity Gossip
February 17, 2013 02:28:58 GMT

Another "" star landed in hot water for breaking the law. Michael Burford was arrested by police for allegedly driving under influence in Charleston, West Virginia Friday morning, February 15 around 3 A.M.

The TV star who's known as Bluefoot on the MTV reality show was initially pulled over for speeding but later booked on exaggerated DUI after failing field sobriety test. He allegedly had a blood alcohol level greater than .15.

News
>
Movie News
February 17, 2013 01:22:34 GMT

The top prize of 2013 Berlin International Film Festival goes to Romanian drama "Child's Pose". The movie that gives an insight into corruption endemic in the country was chosen by a panel of judges led by filmmaker Wong Kar-wai as a winner of Golden Bear for Best Film Saturday, February 16.

The movie is directed by Calin Peter Netzer. It revolves around a wealthy domineering woman who sees a chance to regain control over her adult son when he faces manslaughter charges in a fatal accident. The woman uses her social position in Romanian upper class to try to save him from jail.

News
>
Celebrity Gossip
February 17, 2013 00:28:19 GMT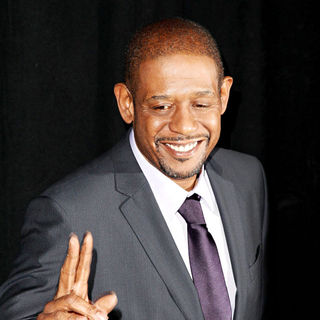 is fuming at New York City Deli. "" actor claims he was falsely accused of stealing at the Milano Market on the Upper East Side Friday, February 15. According to TMZ, an employee stopped him on his way out and frisked him in plain view but found nothing on him.

"This was an upsetting incident given the fact that Forest did nothing more than walk into the deli. What is most unfortunate about this situation is the inappropriate way store employees are treating patrons of their establishment," his rep says. "Frisking individuals without proof/evidence is a violation of rights."

News
>
Celebrity Gossip
February 16, 2013 22:52:09 GMT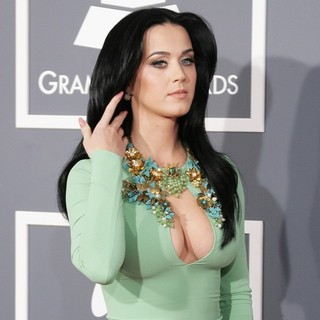 had a super special Valentine's Day hanging out with her rocker boyfriend . She's spotted rocking a heart-shaped rock on her ring finger when going out with him, sparking speculation that he may have popped the question to her during the holiday.

Perry, 28, wore the ruby ring by Santa Barbara-based jeweler and designer Daniel Gibbings when she and Mayer, 35, stepped out after enjoying a romantic meal in Brentwood, California. The lovebirds were also caught on camera watching movie at Vista Theatre in East Hollywood that day.

News
>
Celebrity Gossip
February 16, 2013 22:04:25 GMT
has already had a daughter and now he has a son too. The 52-year-old actor excitedly announced on Twitter Saturday, February 16 that he's a proud daddy to a baby boy.

"In answer to some journos. Am thrilled my daughter now has a brother. Adore them both to an uncool degree. They have a fab mum," he wrote. "And to be crystal clear. I am the Daddy."

News
>
Celebrity Gossip
February 16, 2013 21:18:49 GMT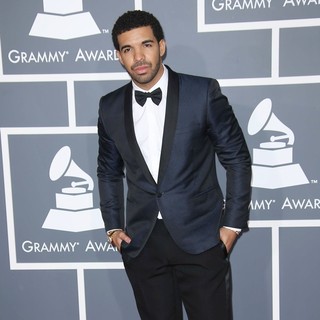 It's best not to put and in the same room ever again, considering their history of bottle-hurling fight. That's exactly what Playhouse in Hollywood had in mind when the rapper showed up Wednesday night, February 13 at their door asking for entry.

Bouncers turned Drizzy away because his love rival Breezy was already inside the establishment attending an anniversary party for clothing brand called Popular Demand. came to club later that night, all the more reason to reject him. According to TMZ, he left without incident.