News
>
Music News
December 09, 2012 16:06:46 GMT
Russian singer , who is also known for her bitter separation from , is venturing out to the Hip-Hop realm. A representative of her has confirmed that she is planning to release new music with tracks moving on the direction of Hip-Hop and dance.

The rep, Steve Jaffe, told TMZ that Grigorieva has in fact recorded her first song, titled "Dark Secret", and is currently in the middle of shooting a music video. Jaffe added that the 42-year-old, who has classical background, is "extremely happy" with the new direction of her music. Her music will be released via iTunes in February 2013.

News
>
Movie News
December 09, 2012 15:46:46 GMT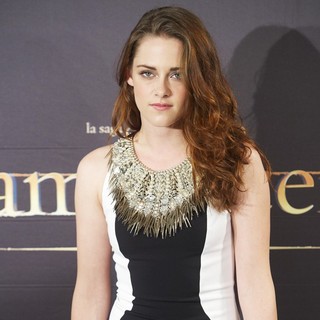 is indeed to take the lead female part in a con artist film titled "" which is starring in the lead male role. The "Twilight Saga" star has personally given a nod on the casting, telling Huffington Post "I can confirm that rumor".

To be directed by Glenn Ficarra and John Requa, the drama film centers on a veteran con man who gets involved with a newcomer to the grifter business. They become involved romantically but that becomes perilous in a business where they lie and cheat for a living. The complications of the encounter haunt them when they meet up again in the future. Stewart is set to take the role of an inexperienced con artist while Affleck tackles the seasoned one.

News
>
Celebrity Gossip
December 09, 2012 15:21:52 GMT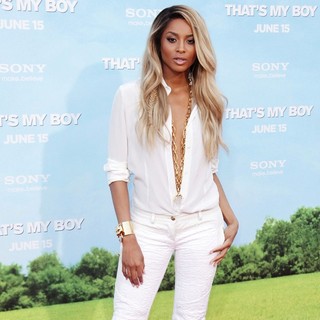 Risque pictures of have been circulating online, showing her totally nude. The "Love Sex Magic" singer allegedly took some personal photos for her on and off boyfriend as a gift for his birthday in July.

In the pictures acquired by MediaTakeOut, Ciara wore decorative body paint to cover her modesty. They were done professionally and reportedly taken behind the scene at a private photoshoot. Although rumor has it Ciara did the photoshoot for 50's recent birthday, sources said that may be as old as five years.

News
>
Celebrity Gossip
December 09, 2012 06:20:29 GMT

The Los Angeles Police Department blames the release of 's autopsy report on Friday, December 7 on "an administrative error". The detectives have apologized to the late rapper's family for not giving them early notice about the release of the never-before-seen report.

Following the release, B.I.G.'s family question whether police found new leads with the unsealing of the 15-year-old report. "What legitimate lead could be stimulated by releasing an autopsy that says 'Mr. Wallace was shot,' when everyone knows that? Why don't they release some of the clues they have?" the family said through their lawyer Perry Sanders Jr. They also criticized the authorities, namely LAPD and FBI, for not solving the murder case after so many years.

News
>
Music News
December 09, 2012 05:30:38 GMT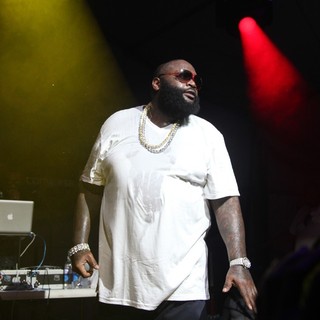 After canceling his anticipated gigs in North Carolina, scraps off the remaining dates in his tour altogether. The rapper actually has a few more scheduled dates until December 16 but "apparent lack of organization and communication on the part of the tour promoter" has prompted him to withdraw from them.

Starting November 2, Ross had embarked on a 23-day tour in the United States with his Maybach Music Group proteges and . It was later extended with the addition of the two North Carolina dates, December 9 in Nashville, the 12th in Memphis, 13th in Houston, 15th in Detroit and the 16th in New York.

News
>
Celebrity Gossip
December 08, 2012 19:21:48 GMT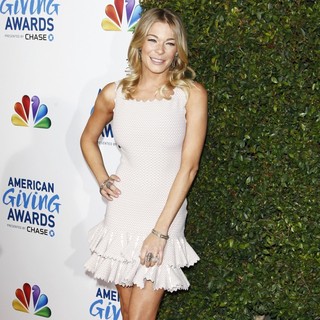 could not contain her sadness when talking about her divorce from chef Dean Sheremet and how she contributed to it for the most part. In an interview with E!'s to air on Sunday, December 9 at 8/7c, the singer broke down as she recalled how she started her relationship with now-husband with an extra-marital affair.

Rimes met Cibrian when they co-starred in 2009 movie "". Both were married at that time with Cibrian having two young sons. "Why act on it when you're both married and you both have families?" Rancic asked Rimes.

News
>
Celebrity Gossip
December 08, 2012 19:00:36 GMT

The Friday, December 7 release of 's never-before-seen autopsy report brings more questions to the rapper's family. They are looking for the reasons why Los Angeles Police Department would unseal the report 15 years after B.I.G.'s death.

Perry Sanders Jr., a civil rights attorney of B.I.G.'s mother and relatives, said, "What legitimate lead could be stimulated by releasing an autopsy that says 'Mr. Wallace was shot,' when everyone knows that? Why don't they release some of the clues they have?" They demand more information about LAPD's homicide investigation.

News
>
Celebrity Gossip
December 08, 2012 18:14:34 GMT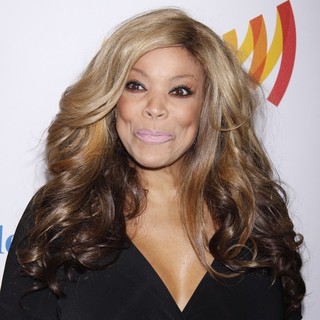 just landed herself in hot water with ' fans. The talk show host had some harsh words for Beyonce while discussing the singer's newly-released trailer for the HBO documentary on her Thursday, December 6 show.

Wendy began with a statement that she is a fan of Beyonce. And then she said, "I'm gonna watch her upcoming documentary, because fortunately one of the TVs in our kitchen has closed captioning, so I'll be able to understand what she says. You know Beyonce can't talk. She sounds like she has a fifth grade education. She can't talk. Honestly."

News
>
TV News
December 08, 2012 17:57:01 GMT

stole a kiss from one of 's members on Friday, December 7 episode of "". The veteran actor entered the studio together with the popular British band as their sixth member and left a minute later after giving a passionate pretend kiss.

As the boys took seats on host 's giant couch, Hoffman found himself no space. "Can I sit on your lap?" Hoffman asked Letterman and immediately got rejection. Before Letterman knew it, Hoffman already ambushed Horan and exited the stage while the host was still repeatedly yelling "wait a minute!".

News
>
TV News
December 08, 2012 17:24:55 GMT

"The Walking Dead" the game claimed a big triumph at this year's Spike TV Video Game Awards. The adventure game from Telltale Games snatched five categories including the coveted Game of the Year at the awards event held Friday, December 7 in Culver City, California.

A point-and-click game, "The Walking Dead: The Game" was separated into five episodes that were released in two-month intervals. It centers on Lee Everett, a convict who meets a young girl named Clementine and work with other survivors to make their way to safety in the apocalyptic world.