News
>
Music News
December 09, 2012 16:06:46 GMT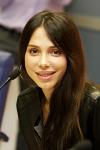 Russian singer , who is also known for her bitter separation from , is venturing out to the Hip-Hop realm. A representative of her has confirmed that she is planning to release new music with tracks moving on the direction of Hip-Hop and dance.
News
>
Movie News
December 09, 2012 15:46:46 GMT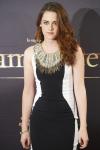 is indeed to take the lead female part in a con artist film titled "" which is starring in the lead male role. The "Twilight Saga" star has personally given a nod on the casting, telling Huffington Post "I can confirm that rumor".
News
>
Celebrity Gossip
December 09, 2012 15:21:52 GMT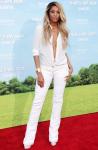 Risque pictures of have been circulating online, showing her totally nude. The "Love Sex Magic" singer allegedly took some personal photos for her on and off boyfriend as a gift for his birthday in July.
News
>
Celebrity Gossip
December 09, 2012 06:20:29 GMT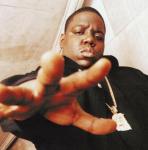 The Los Angeles Police Department blames the release of 's autopsy report on Friday, December 7 on "an administrative error". The detectives have apologized to the late rapper's family for not giving them early notice about the release of the never-before-seen report.
News
>
Music News
December 09, 2012 05:30:38 GMT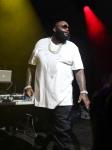 After canceling his anticipated gigs in North Carolina, scraps off the remaining dates in his tour altogether. The rapper actually has a few more scheduled dates until December 16 but "apparent lack of organization and communication on the part of the tour promoter" has prompted him to withdraw from them.
News
>
Celebrity Gossip
December 08, 2012 19:21:48 GMT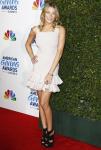 could not contain her sadness when talking about her divorce from chef Dean Sheremet and how she contributed to it for the most part. In an interview with E!'s to air on Sunday, December 9 at 8/7c, the singer broke down as she recalled how she started her relationship with now-husband with an extra-marital affair.
News
>
Celebrity Gossip
December 08, 2012 19:00:36 GMT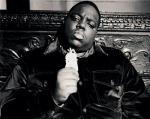 The Friday, December 7 release of 's never-before-seen autopsy report brings more questions to the rapper's family. They are looking for the reasons why Los Angeles Police Department would unseal the report 15 years after B.I.G.'s death.
News
>
Celebrity Gossip
December 08, 2012 18:14:34 GMT
just landed herself in hot water with ' fans. The talk show host had some harsh words for Beyonce while discussing the singer's newly-released trailer for the HBO documentary on her Thursday, December 6 show.
News
>
TV News
December 08, 2012 17:57:01 GMT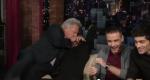 stole a kiss from one of 's members on Friday, December 7 episode of "". The veteran actor entered the studio together with the popular British band as their sixth member and left a minute later after giving a passionate pretend kiss.
News
>
TV News
December 08, 2012 17:24:55 GMT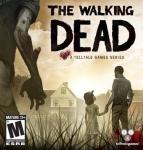 "The Walking Dead" the game claimed a big triumph at this year's Spike TV Video Game Awards. The adventure game from Telltale Games snatched five categories including the coveted Game of the Year at the awards event held Friday, December 7 in Culver City, California.