News
>
Music News
October 21, 2012 16:44:56 GMT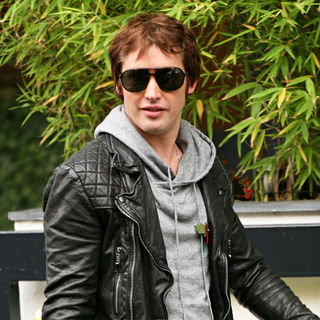 has been out of the radar for some months and there's a reason behind it. The "You're Beautiful" singer has revealed that he wants to take a time out from the music industry to enjoy what he has earned.

Blunt has traveled around the world to support his third studio album titled "Some Kind of Trouble" which was released in November 2010. He has not announced any plan to record the follow up and his last performance in Britain was back in February when he performed at the Shepherd's Bush Empire. All Blunt wanted was to settle down.

News
>
TV News
October 21, 2012 16:32:25 GMT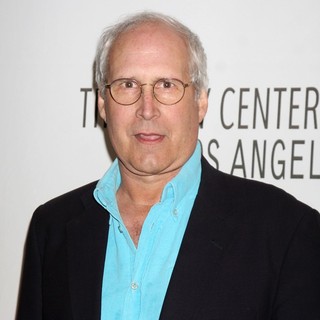 "" star threw tantrum on the set of the NBC comedy and even let out the N-word. The hot-headed actor reportedly was not pleased with the direction his character Pierce was heading.

According to Deadline, Chase became increasingly frustrated on how Pierce became more and more narrow-minded. He found some lines in a scene offensive and immediately vent out his anger on the set, saying his character may next be asked to call the Black characters, Troy and Shirley, the N-word.

News
>
TV News
October 21, 2012 06:08:13 GMT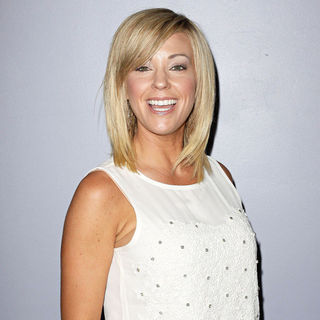 may never run out of job for the reality show star has been extended a hosting job, in the nude. An offer came from porn company Vivid Entertainment for the mother of eight to host her own show on the company's new cable division, VividTV.

Gosselin recently was laid off from her blogging job on website CouponCabin.com. The CEO of the website said, "A series of recent events have made it clear to me that Kate Gosselin and her contributions do not align with the authenticity which we set out to build almost a decade ago, and that Ms. Gosselin is simply not a good fit with the wonderful team and culture at CouponCabin."

News
>
Movie News
October 20, 2012 19:08:35 GMT

What was Fox's loss is Disney's gain. The adaptation of "" reportedly is being picked up by Disney after Fox decided to shop it around to other studios due to budget concern.

Deadline reported that 20th Century Fox put it in turnaround last month because it was unhappy with the budget. There was interest from such studios as Universal, Sony, MGM and Walden but Disney was the one who successfully netted the live action project.

News
>
Celebrity Gossip
October 20, 2012 18:54:03 GMT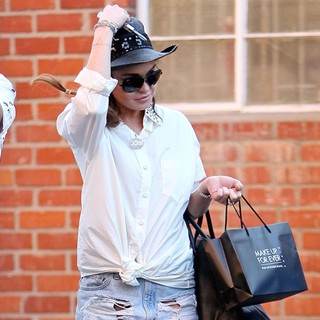 and her mom Dina believed it was Michael's personal interest that led to his decision to call an intervention for Lindsay. Dina in particular said that Michael was in desperate attempt to make himself relevant again in the eyes of the public by using their daughter.

Michael showed up at Lindsay's Los Angeles home on Friday, October 19 with personal trainer Josh Chunn, believing Lindsay has been surrounded by "a bunch of alcoholics and drug addicts." He was trying to get her into a rehab but failed to do so when the actress called cops on him.

News
>
Celebrity Gossip
October 20, 2012 18:41:05 GMT

showed off some moves and need for speed in the new sexy ad for John John denim. As announced earlier this year, the "" star is the face of the Brazilian clothing line and he has appeared in a number of the brand's picture ads.

In the video campaign titled "The Race", Efron began behind the wheel, racing through the streets of Los Angeles. He kicked off a celebratory dance with a bunch of friends in a parking lot, selling the jeans with his well-built body at the same time.

News
>
Celebrity Gossip
October 20, 2012 18:11:55 GMT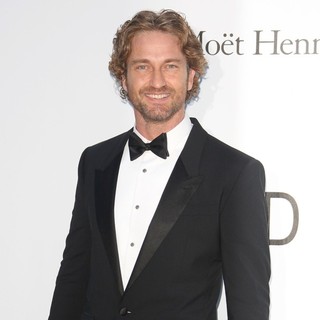 has addressed his rehab experience, saying he was glad he did it. In the November issue of Men's journal, the "" star also set the record straight that he did not enter the Betty Ford Center in February to battle alcohol addiction because he has been off the booze for more than a decade.

"Maybe a stronger person wouldn't have needed to go," the Scottish actor told the magazine. "When you hear the word rehab, you think, 'He's a mess, he's f**ked up.' But I'm glad I did it. I've made a s**tload of wrong decisions in my life. But I know I've made some right ones as well."

News
>
Celebrity Gossip
October 20, 2012 17:15:13 GMT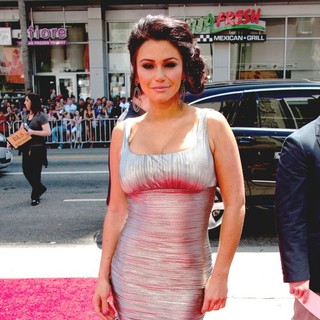 A Twitter war soon erupted between and Angelina Pivarnick after the former found out about the latter's view on gay marriage. Angelina, a former "" star, believed men are supposed to marry women only, and JWoww called her "Pigeon b**ch" for that.

In a video conversation with openly gay singer Adam Barta, Angelina said, "I don't think gays that should be married. If you want to date each other fine. ...You want to have your little flings with your gay partner when you're younger and see how it is or whatever, that's fine ...but if you're male, marry a female; if you're a female, marry a male."