News
>
Celebrity Gossip
August 26, 2012 16:46:03 GMT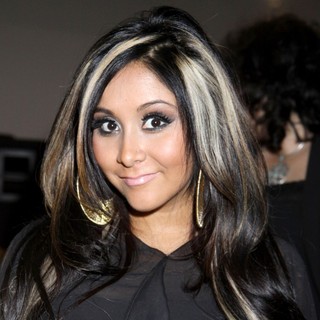 gave birth on Sunday, August 26 morning, slightly before 3 A.M., at Saint Barnabas Medical Center in Livingston, New Jersey. A baby boy named Lorenzo Dominic LaValle is the "" star and her fiance Jionni LaValle's first child.

"The world just got another Guido!!! Lorenzo Dominic LaValle has entered the world weighing 6lbs, 5oz. Nicole, Jionni & Enzo are doing great!" a representative of Snooki told MTV. The network that harbors her show in return said, "We couldn't be happier for Nicole and Jionni on the healthy delivery of their baby boy! We look forward to Lorenzo's first trip to the Jersey Shore and can't wait to see his first animal print onesie."

News
>
TV News
August 25, 2012 19:36:20 GMT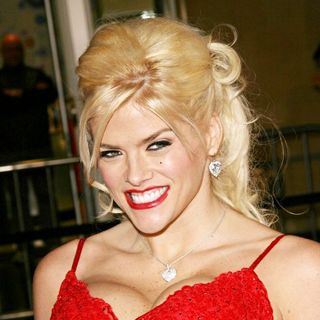 Plans are being mulled on a TV movie about the late actress . A casting call sheet obtained by TMZ revealed how Lifetime is going to interpret each of the people in Anna's life into the movie version.

Anna, who died in 2007 at the age of 39, is described as "a pretty, but plain girl growing up in small town Texas" who "transformed herself though sheer willpower" into the famous Playmate she became. Her son Danny is "wry, very cute and intelligent teenager" who dislikes his mother's "lawyer-guy-friend-weirdo" Howard K. Stern because he considers him a slow-acting poison.

News
>
Celebrity Gossip
August 25, 2012 19:18:34 GMT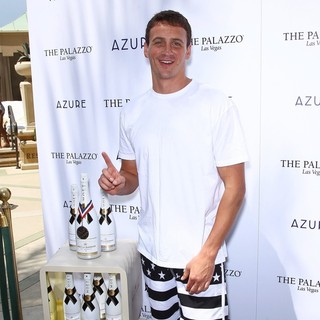 Olympic gold medalist is back to the headlines, thanks to his sister's controversial interview in 2008. A video capturing Megan Jean Lochte Torrini using racial slurs when talking about Olympic Games in Beijing during a late-night Maryland talk show chat has emerged much to her dismay.

"China was chinked out," Megan said on the show. "It was totally Chinese ...there were chinks everywhere." The host tried to ease down the racial slur tone but Megan added, "but it fits them because they're, like, chinks. You know how they stereotypically want to take pictures? They take pictures of everything." She also said Chinese "drive like ninjas" and talked about the food as well as Great Wall of China in unfavorable way.

News
>
Celebrity Gossip
August 25, 2012 19:05:19 GMT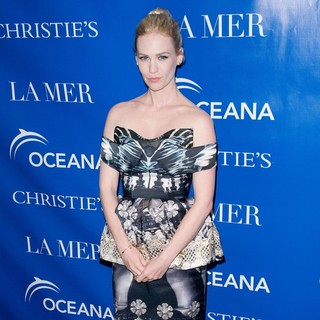 "" star has found love in film director Noah Miller. The new couple was on Monday, August 20 in Santa Monica, California with her 11-month-old son Xander tagging along behind them in a stroller pushed by a pal.

Jones is one of the cast in Miller's new movie "Sweetwater (2014)" which he directs alongside his twin brother Logan. Set against the backdrop of 1886 New Mexico Territory, the film follows a young widow (Jones) who risks all to avenge her husband's murder at the hands of a brutal sheep rancher. plays the town sheriff who helps Jones avenge her husband's death.

News
>
Celebrity Gossip
August 25, 2012 18:35:50 GMT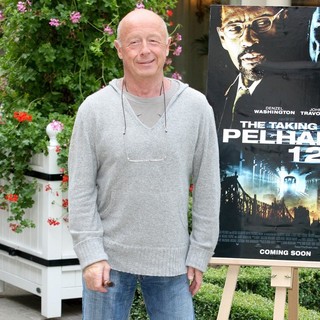 Director Tony Scott was laid to rest on Friday, August 24 in a private memorial attended by friends and family only. His older brother, director Ridley Scott, was among the mourners who gathered in Los Angeles to give Tony a last respect.

Meanwhile, the reason Tony took his own life is still a mystery as Los Angeles County coroner is still working on his autopsy and the Los Angeles Police Department is still looking into the case. Law enforcement said the 68-year-old "Top Gun" helmer left two suicide notes before he jumped to his death from Vincent Thomas Bridge in San Pedro on Sunday, August 19.

News
>
Celebrity Gossip
August 25, 2012 18:20:31 GMT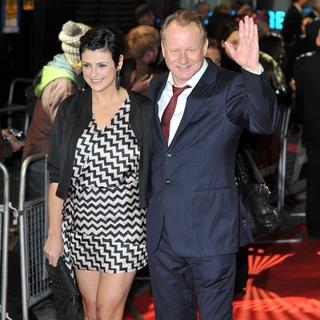 "" actor welcomes another child at the age of 61. This means that his son, the "" star , is a big brother once again.

Stellan's baby boy was born on Friday, August 24 in Stockholm, a representative of the actor confirmed to several sites. The newborn's mother is his second wife Megan Everett who also gave birth to his other son, three-year-old Ossian. This is Stellan's eighth child.