News
>
Celebrity Gossip
August 12, 2012 07:33:48 GMT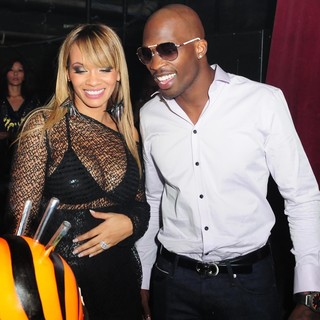 Miami Dolphins wide receiver was arrested for domestic violence on Saturday, August 11 night. The NFL star allegedly head-butted newly-wedded wife during an argument.

Cops were called to the scene and Lozada was seen with lacerations on her forehead. According to TMZ, the "Basketball Wives" star spent several hours in hospital and Johnson was taken in for custody.

News
>
Music News
August 11, 2012 19:19:39 GMT
is not going to board a cruise ship he was scheduled to perform in due to money problem. A representative for the R 'n' B singer said he has canceled the "Love Letter" gig because the promoter did not pay him as agreed.

Kelly was originally booked to play two shows during a five-day trip in October organized by Concerts Cruise LLC. The plan was for Kelly to stay on board during the trip from Miami to the Caribbean. Guests will watch him up close at his exclusive black tie reception and get access to private meet and greet.

News
>
Celebrity Gossip
August 11, 2012 19:04:33 GMT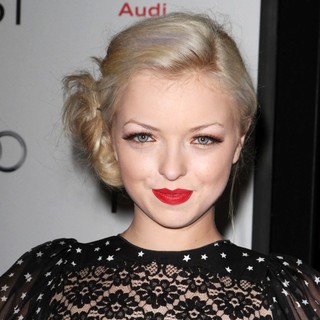 Reality star Francesca Eastwood confirmed 's outburst at her birthday party. As , Lohan suddenly caused an uproar while Eastwood was celebrating her birthday with some friends and her boyfriend at Bootsy Bellows on Tuesday, August 7 night.

"We were celebrating my girlfriend Francesca's birthday at Bootsy Bellows, and it was a blast," Eastwood's boyfriend Tyler Shields told E! News. "Suddenly, there was a burst of chaos, and as quickly as it started it was over. After the fact, we were all a bit confused about what just happened."

News
>
Celebrity Gossip
August 11, 2012 18:53:34 GMT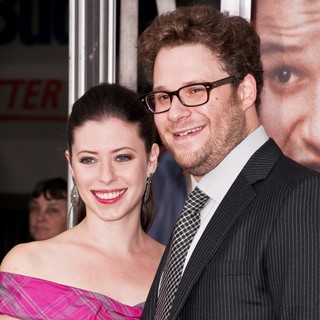 and his wife Lauren Miller have been granted a permanent restraining order by a Los Angeles Superior Court judge against creepy guy who has been stalking Miller. The man, identified as Yasin Ajani, tried to get inside the couple's home last month.

Rogen and Miller filed the restraining order last month after Ajani tried to gain access to their house twice. He claimed he's a family friend of Miller, buzzing the house from outside the locked gate and telling house guest Stephanie Beard that he has a package for Miller. Beard told him to jump over the gate but he left.

News
>
TV News
August 11, 2012 18:33:38 GMT
's girlfriend has added "host" to her resume, landing a job at an all-new reality-competition series called "Supermarket Superstars". The project, which got picked up by Lifetime, comes from The Weinstein Company () and Studio Lambert ().

According to the press release, aspiring food product inventors will pitch their concepts to a panel of industry experts for a once in a lifetime chance to have their creation launched nationally in a major grocery chain.

News
>
Celebrity Gossip
August 11, 2012 18:16:33 GMT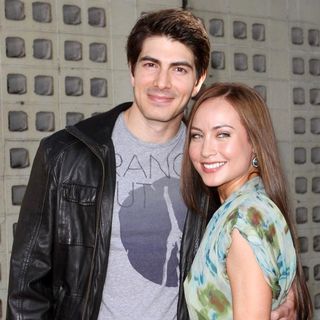 "" star is first time father to a baby boy. His actress wife Courtney Ford gave birth to their first child on Friday, August 10, a representative confirmed to People.

The baby is named Leo James Routh, weighing 8 lbs. and measuring 20.5 inches upon birth. "We're in awe ...we can't take our eyes off him!" Leo's parents told People, with Routh adding Ford is a "rockstar".