News
>
Celebrity Gossip
July 22, 2012 15:57:04 GMT

attended his son Sage Stallone's funeral in Brentwood, California on Saturday, July 21. The actor wore sunglasses and black suits to the funeral, joining other mourners including his wife Jennifer Flavin, Sage's mother Sasha Czack, his younger brother Frank and his longtime attorney Marty Singer.

The private memorial service was held at St Martin of Tours Catholic Church. Sage's casket was then taken away by hearse to Westwood Village Memorial Park Cemetery in Los Angeles, where Sage will reportedly be buried and finally laid to rest. Fans held up placards showing photos of Sylvester and his son as a child outside the church.

News
>
Celebrity Gossip
July 22, 2012 14:55:35 GMT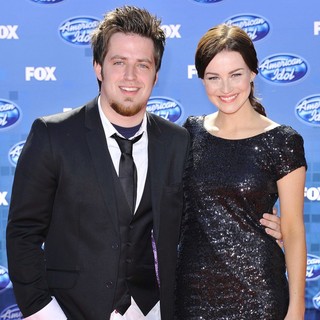 "" season 9 winner is a married man after exchanging "I do" with his girlfriend of two years, Jonna Walsh. The couple tied the knot in an intimate ceremony on Saturday, July 21 afternoon in Camarillo, California.

"It was really our style of wedding," DeWyze told People of the vintage-style wedding. "Outdoors with chandeliers." The venue was decorated with blush colored flowers, from peonies to garden roses. "We also had vintage movie reels since I'm an actress and sheets of music that were rolled up and put in jars," Walsh said. The 100 guests were served with Buttercream five-tier cake from Skiff's Cakes.

News
>
Celebrity Gossip
July 22, 2012 14:21:30 GMT
Police confirmed that 's mother Katherine Jackson has been reported missing by a family member. Truth about her well-being is still blurry because on one side Michael's brother said his mother is alright and is resting in Arizona but Katherine's granddaughter Paris and nephew Trent said she has been missing for the whole week.

Trent filed the missing person report on late Saturday, July 21 night with the L.A. County Sheriff's Department. Paris tweeted on Saturday morning, "yes, my grandmother is missing. i haven't spoken with her in a week i want her home now." She made a plea for anyone to call the authorities when they see her. She wrote, "The same doctor that testified on behalf of dr murray saying my father was a drug addict (a lie) is caring for my grandmother... just saying."

News
>
Celebrity Gossip
July 22, 2012 13:58:07 GMT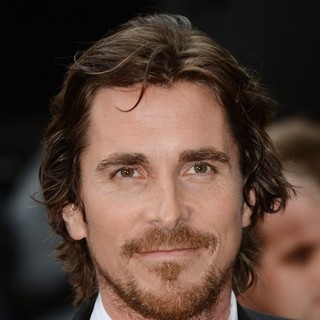 "" star has released a statement on the Aurora, Colorado shooting. A gunman opened fire during a midnight screening of the movie on Friday, July 20, killing 12 and injuring at least 38 moviegoers.

"Words cannot express the horror that I feel," Bale said. "I cannot begin to truly understand the pain and grief of the victims and their loved ones, but my heart goes out to them." The actor and his co-stars were forced to return home when the red carpet premiere of the movie in Paris, France was canceled following the incident.

News
>
TV News
July 21, 2012 19:35:01 GMT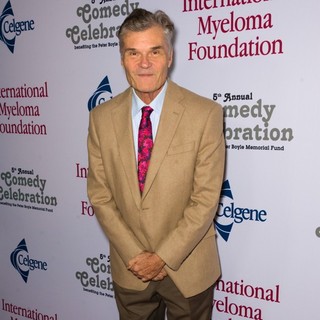 PBS finally speak on the recent termination of actor who was arrested at an adult movie theater earlier this week. "Our concern was his circumstances would actually become a distraction from the series," said PBS president and CEO Paula Kerger.

Willard was replaced by Mark Walberg in the host position of the network's "Market Warriors" soon after his arrest for suspicion of lewd conducts. Willard maintained his innocence, saying he and the police just had "a difference of opinion" as to what happened.

News
>
Movie News
July 21, 2012 19:09:12 GMT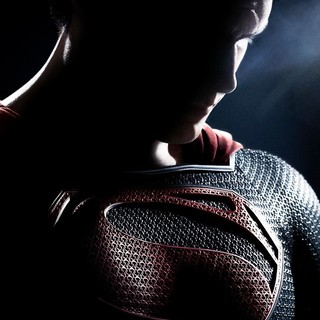 ©
Warner Bros. has released not only one but two teasers for "" on Saturday, July 21. They both have the same footage but different narration, one voiceover provided by Clark Kent's father on Earth, Jonathan Kent, and the other by his Krypton father, Jor-El.

"You're not just anyone. One day you're gonna have to make a choice. You have to decide what kind of man you want to grow up to be. Whoever that man is, good character or bad, it's going to change the world," father Kent, who is played by , says.

News
>
Celebrity Gossip
July 21, 2012 18:34:25 GMT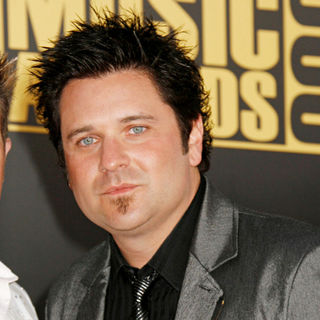 Jay DeMarcus of is a father once again. The 41-year-old singer's second child, a son named Dylan Jay DeMarcus, was born on Friday, July 20 at 4 P.M. in Nashville.

Jay's wife Allison and the baby are "doing well in a local hospital", a representative told People. Dylan, who joins 19-months-old sister Madeline Leigh, weighed 7 lbs., 11 oz. at time of birth. The proud father almost missed his birth.

News
>
Celebrity Gossip
July 21, 2012 18:06:34 GMT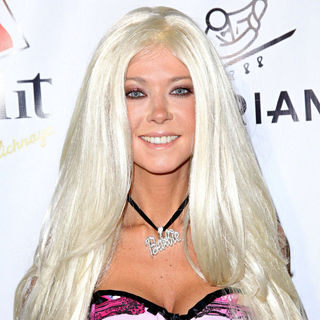 has updated her fans on her medical condition after reports came out that she was hospitalized in Nice, France. The "American Pie" star said she is "all good and healthy" following a bout of food poisoning and a minor jet ski accident.

"Don't worry everyone I'm all good and heathy (sic) I got a seafood poisening (sic) and hurt my back on the jetski but I'm all better thanks for caring!" she tweeted on Friday, July 20, adding "Jetski's are fun but you have to be safe they can be very dangerous!"

News
>
Celebrity Gossip
July 21, 2012 17:47:14 GMT

's stepson Kile Glover was taken off life support on Saturday, July 21. The 11-year-old son of Usher's ex-wife Tameka Foster suffered brain damage after a jet ski accident on July 7 and had shown no signs of recovery since.

"Lil RG is an Angel now, Ryan, Tameka, Usher & the whole Glover Family we gotta make him proud!" family friend DJ Greg Street tweeted, confirming the death. Music producer Russell Simmons later tweeted, "I am sending out every prayer I got to Tameka, Ryan, Usher and their family ... #RIPKile."