News
>
Celebrity Gossip
July 08, 2012 16:52:07 GMT

showed off her engagement ring from longtime partner for the first time on Saturday, July 7 when she attended Sarajevo Film Festival in Bosnia. The 37-year-old actress wore the 4 carat sparkler and waved her hand to the crowd.

Jolie was at the festival to receive the Honorary Citizen of Sarajevo from Prime Minister of the Sarajevo Canton, Fikret Music, for her contributions to the country. She directed her first film "", a love story set during Bosnian War.

News
>
Celebrity Gossip
July 08, 2012 16:08:16 GMT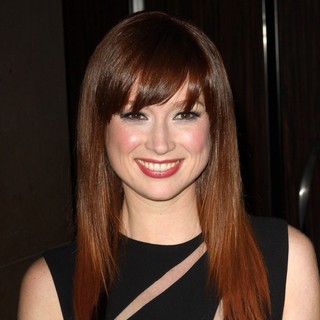 "" star is now a wife. The 32-year-old actress tied the knot to "" writer Michael Koman in New York City on Saturday, July 7, her representative confirmed to Lifeline Live.

Her "Office" co-star was in attendance, so was her "" co-star . "Today a member of the only fictional band I've ever been in is getting married. ... the lovely Ellie Kemper," Kaling tweeted before the ceremony.

News
>
Celebrity Gossip
July 08, 2012 15:46:49 GMT

's 11-year-old stepson is hospitalized after a fatal accident involving an inner tube and a Jet Ski on Atlanta's Lake Lanier. Kyle Glover, whose mother is Usher's ex-wife Tameka Foster, is now in critical condition at a hospital in Atlanta.

Glover was in the tube which was pulled by a boat with a 15-year-old girl who is also seriously injured in the incident. A 38-year-old man rode his Jet Ski and struck the tube, knocking the boy in the head. Glover was unresponsive when taken out of the water. "Looks like they were just trying to have a good time on the lake and obviously something went wrong," said Sgt. Mike Burgamy of the Department of Natural Resources.

News
>
Music News
July 07, 2012 19:23:48 GMT

seemed undeterred by his . After a bad morning, the pop star was all smile when shooting the music video for his latest music video "As Long as You Love Me" in Los Angeles on Friday, July 6 afternoon.

The 18-year-old immersed himself in the work, shooting romantic scenes with a hot brunette who is not his girlfriend . Bieber wrapped his arm around the pretty girl as they shared steamy kiss. He was later seen showcasing his dancing talent.

News
>
Movie News
July 07, 2012 18:41:26 GMT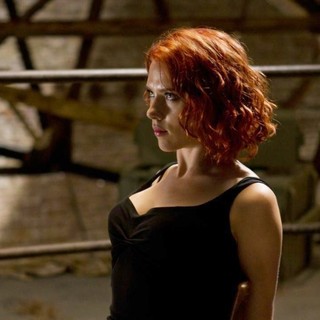 ©
is set to take the title of highest paid female actor of all time as she has been offered 13 million pound to take the role of Black Widow once again. The British media are reporting that producers want the 27-year-old to reprise Agent Natasha Romanoff in "The Avengers 2".

"Scarlett is the hottest star in Hollywood and her inclusion in the sequel is a must," a source told The Sun. "Producers think that as the only lead woman in the film male fans have found her a key ingredient - both for sex and story appeal. She is loved by critics too."

News
>
Celebrity Gossip
July 07, 2012 18:20:35 GMT

had an unpleasant flight recently with Delta Airlines, getting a black eye upon her arrival in Los Angeles. The 27-year-old fashion star got knocked on her forehead when the passenger in front of her reclined her seat.

"Really? The assh*** in front of me almost knocked me out putting her seat back Might get a black eye. I'm going to kick her seat all the way to LA," she tweeted. "Why is it that when you hit your forehead you get a black eye?"

News
>
Celebrity Gossip
July 07, 2012 17:59:48 GMT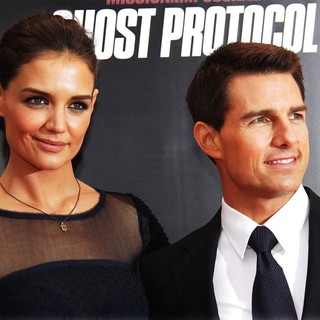 Although made it explosive with her filings which were made public last week, she reportedly is negotiating a low key divorce. Her lawyers allegedly are negotiating a full divorce settlement with husband 's legal team.

The couple doesn't want the case to go to court. According to TMZ, the lawyers will discuss child custody, visitation, child support and a property settlement in a "calm" manner. There will be no court hearing in the foreseeable future unless negotiations fall apart.

News
>
Celebrity Gossip
July 07, 2012 17:28:29 GMT

Former bassist of Cro-Mags attacked the band members before the punk band were to take the stage at the CBGB Festival in New York City. The concert which was held at Webster Hall was forced to shut down after Harley Flanagan hurt William Berario and Michael Couls with a hunting knife.

According to reports, Flanagan looked "weird" and acted like a "lunatic" outside the venue before the show. He then stormed into the VIP area and entered the band's dressing room where he slashed Berario above the eye and bit his cheek. Couls was stabbed in the arm and stomach area. Panic ensued.