News
>
Celebrity Gossip
May 06, 2012 16:48:53 GMT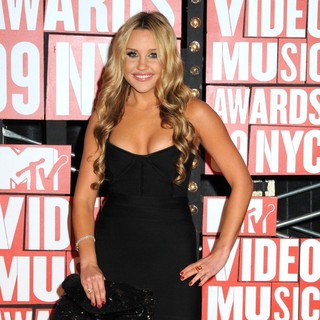 is involved in another car mishap less than a month after she was arrested for driving under the influence. This time, instead of , the actress sideswiped a pick-up truck with her black Range Rover in Los Angeles while trying to overtake the vehicle from the right side.

The truck driver said that the Range Rover driver continued driving after the collision in the intersection of Crescent Heights and Melrose Blvd., prompting him to call 911. In response, police sent six police cars and a helicopter to track the SUV. The truck driver himself went after the Range Rover which was easy to follow because there was a traffic.

News
>
Music News
May 06, 2012 16:24:58 GMT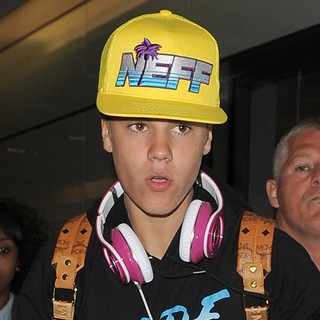 's new music video has set a record-breaking number of views on YouTube. "Boyfriend", which was premiered on Thursday, May 3 night, received more than 8 million views within just 24 hours.

The number posted by Bieber's video shattered previous record breaker, 's "Where Have You Been", which was released a week prior. As of Sunday morning, "Boyfriend" has garnered more than 13 million hits, thanks partly to the campaign that the heartthrob has launched on Twitter to make "Boyfriend" the most popular video ever posted on YouTube.

News
>
Movie News
May 06, 2012 16:05:42 GMT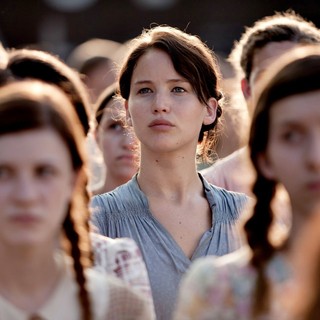 ©
China has opened its door for "". The action movie has received a green light to be released nationwide in China this early June, in both dubbed and subtitled prints, by The China Film Group in conjunction with Lionsgate's promotional partner, Talent International.

"We view China as an increasingly important market for our content in Asia," said Wendy Reeds, Executive VP of Content Sales & Distribution for Celestial Tiger Entertainment (CTE). "The Chinese box office grew by more than 30% last year to over $2 billion, and THE HUNGER GAMES' approval for nationwide release in China is a major step in translating the enormous commercial potential of this huge market into reality."

News
>
Celebrity Gossip
May 06, 2012 13:48:17 GMT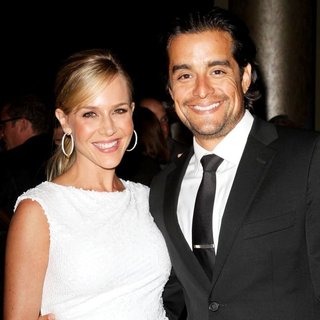 , the Rita Morgan of Showtime's "" is married for the second time. The actress tied the knot to marketing executive Rich Orosco in a Mexican theme wedding on Saturday, May 5 evening. They picked the theme to pay respect to Orosco's Mexican heritage and Cinco de Mayo.

According to People, the couple got married inside the historic John Sowden house in the Los Feliz neighborhood of Los Angeles. The John Sowden house aka Jaws House is famous for its striking facade, resembling either a Mayan temple or the gaping open mouth of a great white shark.

News
>
Music News
May 06, 2012 13:28:05 GMT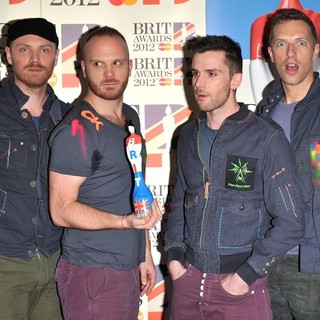 paid tribute to the late Adam Yauch on their third and final night at the Hollywood Bowl. The band's frontman repeatedly chanted Yauch's name and , Yauch's Grammy-winning group, during the performance of "(You Gotta) Fight for Your Right (to Party)".

The Beastie Boys' hit was slowed down in Coldplay's version. Martin, who sat behind the piano, sang the lyrics instead of rapping them. "We're sending all our love to the Beastie Boys," Martin sang at the end of the song, as the crowd cheered and sang along.

News
>
Celebrity Gossip
May 06, 2012 12:51:37 GMT

Everything is good between and . The two caught up at the pre-Kentucky Derby Barnstable-Brown Gala in Louisville on Friday, May 4 and posed for a photo which was later posted on Lambert's Twitter account.

Their simmering feud started when Lambert accused Kutcher of mocking country music last month. He appeared in a country-style outfit while presenting her with the honor of Female Vocalist of the Year at Academy of Country Music Awards. He also made a show of singing part of 's "I Cross My Heart" before handing the award to Lambert.

News
>
Celebrity Gossip
May 05, 2012 17:16:56 GMT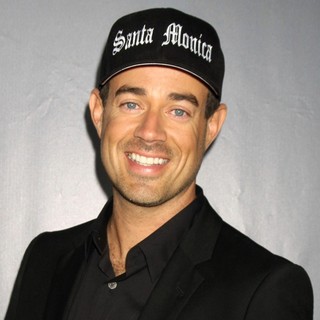 "" host Carson Daly is going to be a father again, it has been announced. The 38-year-old's girlfriend Siri Pinter is pregnant with their second child and is due to give birth in September.

"There is a baby in there, and that baby has been living there for about 5 and a half months already!" Pinter wrote on her food blog and posted a photo of her belly. She added that they are "beyond thrilled and blessed" for the upcoming baby.