News
>
Music News
April 01, 2012 16:06:30 GMT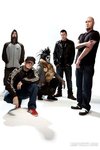 reportedly are in trouble and will split again after reuniting for a little over a year. Frontman Fred Durst, according to TMZ, is looking forward to sack two of the original members, DJ Lethal and drummer John Otto.

The plans to release a new record under their new label Cash Money are put on hold due to the changes that Durst wants to make. The vocalist allegedly had a "new vision" for the group which excludes the two members. It was their partying habits that eventually drove Durst into the decision because he didn't see the lifestyle fit with his.

News
>
Celebrity Gossip
April 01, 2012 13:13:52 GMT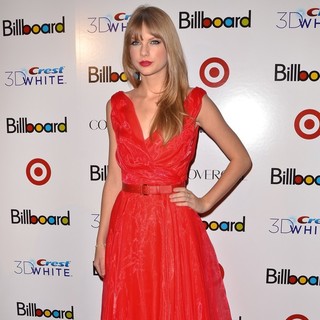 was supposed to get the spotlight at Academy of Country Music Awards as one of the biggest nominees and the one who takes a cancer-stricken fan for a date. But the hospitalization of Kevin McGuire has forced Swift to go the Sunday, April 1 event alone.

The New Jersey teen is fighting leukemia but reason of his hospitalization on late Friday was not disclosed. His sister Victoria, who started the Facebook campaign to hook up Kevin and the singer, updated the page, "I am so sorry to announce this devastating news, but Kevin was admitted to the hospital last night, and is unable to attend the Academy of Country Music Awards with Taylor Swift."

News
>
Music News
April 01, 2012 12:40:44 GMT

and entertained the crowd at Nickelodeon's 25th Annual Kids' Choice Awards in Los Angeles with their energetic performances. Perry went medieval in her stage act, complete with the sword and the shield, while the Brit boys got extremely close to the studio audience.

Perry entered the stage through the air over the crowd, clutching a sword. Her dancers were all dancing in medieval garb including the armors. A big shield with a glowing heart in the center was aimed at the audience. The performance had a dramatic turn when Perry grabbed the king, put him in a torture device and smashed a pie on his face.

News
>
Celebrity Gossip
April 01, 2012 11:44:33 GMT

had the day of her life by winning two trophies at Nickelodeon's 25th Annual Kids' Choice Awards on Saturday, March 31. She won both Favorite TV Actress for "" and Favorite Female Singer in addition to witnessing her boyfriend getting slimed.

"After no longer doing my show, knowing you guys still watch it means so much," Gomez said about her show which ended in January this year. Meanwhile, Bieber who did not walk the orange carpet with Gomez, took the stage to receive the Favorite Male Singer trophy from . The host then had a surprise announcement that Bieber was also voted by fans as the celebrity they most wanted to see get slimed. Since it was the last blime to be given out, the pouring goo was in extreme volume that Smith was also drenched in it and the First Lady Michelle Obama got a splatter on her face.

News
>
Celebrity Gossip
April 01, 2012 10:08:17 GMT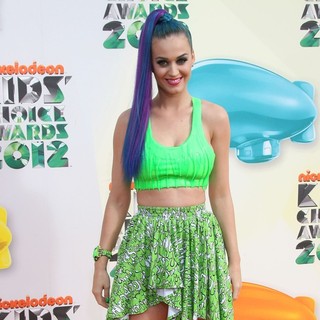 Burst of colors marked the arrival of the stars on the orange carpet of Nickelodeon's 25th Annual Kids' Choice Awards. came to the event on Saturday, March 31 in neon green two-piece and electric blue hair which was tied in ginny-style. wore bright red maxi dress by Myne, sported all-blue from top to toe with Stella McCartney dress and matching Barbara Bui heels while stunned the crowd with her violet minidress.

Arriving as couple were stars of "", and . He wore a dark red suit while alleged girlfriend wore an Antonio Berardi top and skirt, Alejandro Ingelmo shoes, a Fendi bag, and Irene Neuwirth jewelry.

News
>
Music News
March 31, 2012 19:08:46 GMT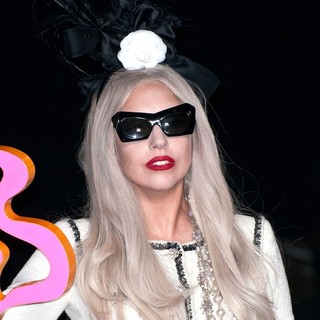 There's at least one country who won't let their teenagers watch live. The South Korean authorities have determined that those under 18 years old are banned from attending the pop star's concert in Seoul on April 27.

The show's promoter notified GaGa's camp about the new rule on late Thursday, March 29. They previously set the age limit from 12 and now will offer refund for those underage teens who have bought her tickets. A local media said that less than 1% of the roughly 38,000 tickets were sold to teenagers.

News
>
Celebrity Gossip
March 31, 2012 18:54:46 GMT

reportedly hooked up with ladies man over the weekend. The actress, who split from Yankee player last August, joined Valderrama at the opening of Marquee-Te Star at Star Resort in Sydney, Australia.

Kelly tried to reconcile with Jeter back in December in Paris but that did not work. She is now "single and having a good time," said NY Post's source who then added that she and Jeter "headed in different directions after Paris".

News
>
Celebrity Gossip
March 31, 2012 18:39:48 GMT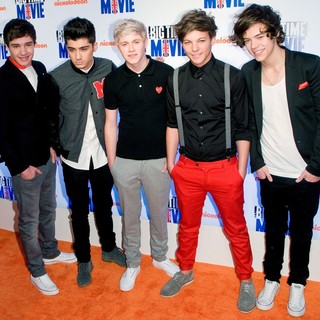 British boyband are going full throttle in their worldwide domination. They are set to release their first book about the quintet's beginnings as well as exclusive interviews with each of the members.

It was announced by HarperCollins that the band have struck a deal to release with them "Dare to Dream: Life as One Direction" in U.S. on May 22. So sure that the book will be a sell-out that a second book will arrive in September 2013.

News
>
Celebrity Gossip
March 31, 2012 18:27:22 GMT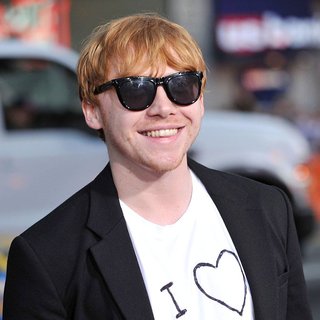 In support of the movie franchise that propelled their names worldwide, , and attended the grand opening of the "Warner Brothers Studio Tour - The Making of Harry Potter". The stars turned up at the red carpet event outside the studios in Leavesden, near Watford, Hertfordshire.

"This is the most glamorous I have ever seen Watford," Grint said. "It's exciting for everyone to see. There are so many memories from in there and to share them with everyone is great. There are so many highlights but the model of the castle is out of this world." Grint also admitted that he took the number on Harry's door in Pivet Drive as memento.

News
>
Celebrity Gossip
March 31, 2012 18:11:59 GMT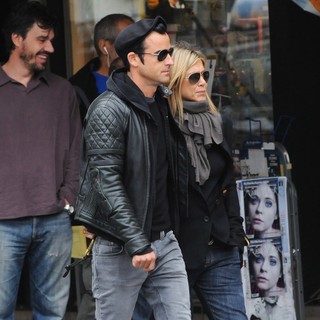 and are taking their relationship so seriously that they will be more than just lovers. A source told OK! magazine that the couple who has been dating for almost a year will be business partners.

"She's planning to set up a production company with him," an insider revealed to the publication. Aniston has shared a company with her ex-husband before. They created Plan B in 2002 but stepped out of the venture in 2005 following their divorce, leaving Pitt as the sole owner.